Has it happened to you that you have a large empty table, and you have no idea how to decorate it? Don't worry, you're not the only one going through this. Luckily, IKEA offers you a solution, it has an option that is not only aesthetic, it is also made of excellent quality glass, it is practical and functional.
At Look At The Square (LATSQ) we set our sights on the vase mother of pearl color, it is a vase for flowers that you can use to decorate the empty space. Consequently, your living room or bedroom will look more beautiful, and the IKEA store in the United States will gain popularity, being a main reference, like Costco and Zara Home.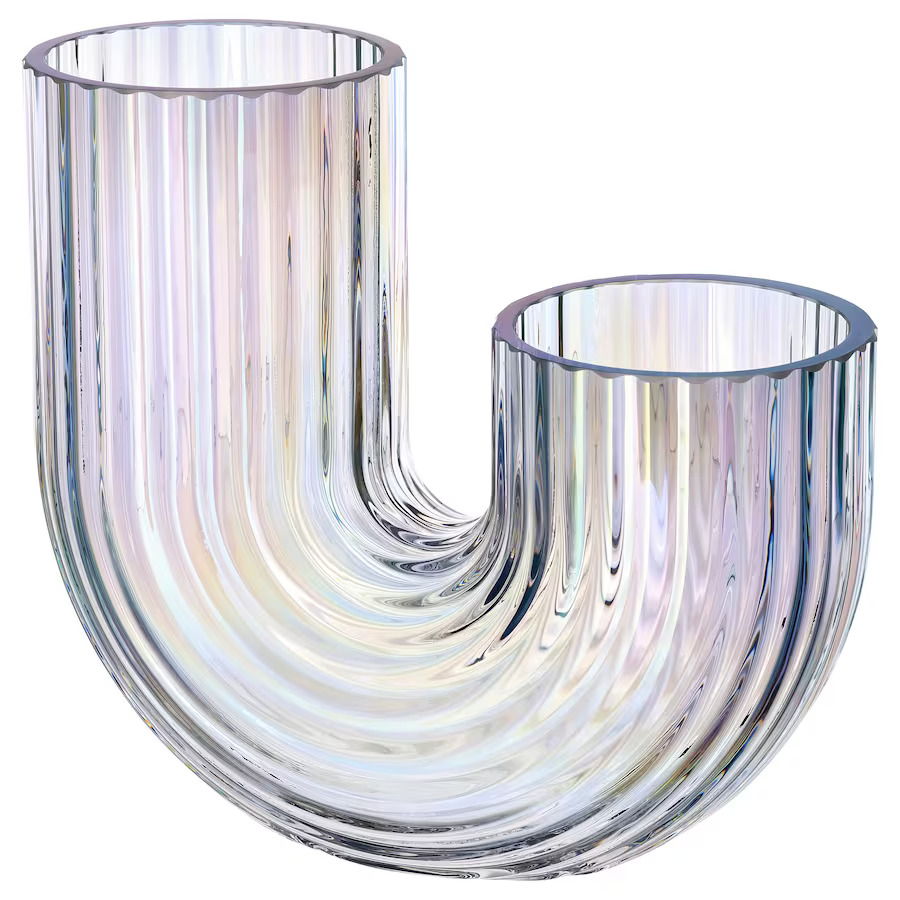 IKEA mother of pearl vase
This time, IKEA's RÄFFELBJÖRK series, designed by Lisa Hilland, brings you the vase mother of pearl color. It consists of a vase in the shape of a "J" made of resistant and durable glass. The designer was inspired by rainbows, since the look is fluid and quite harmonious.
The shape, although it may not seem like it, is stable, and since it has two holes you can place different decorative elements or simply a couple of flowers. Other features of the vase are as follows.
Throughout its body you have striations that highlight the shape of the vase
You can order various sizes and recreate a glass sculpture
No installation required, just place it on the table and you're done
Great value for the price
Appearance blends well with different interior decoration styles
It is easy to clean
The finish is glossy
It is mother of pearl in color, although it seems that when the light hits it, it sparkles in an iridescent tone.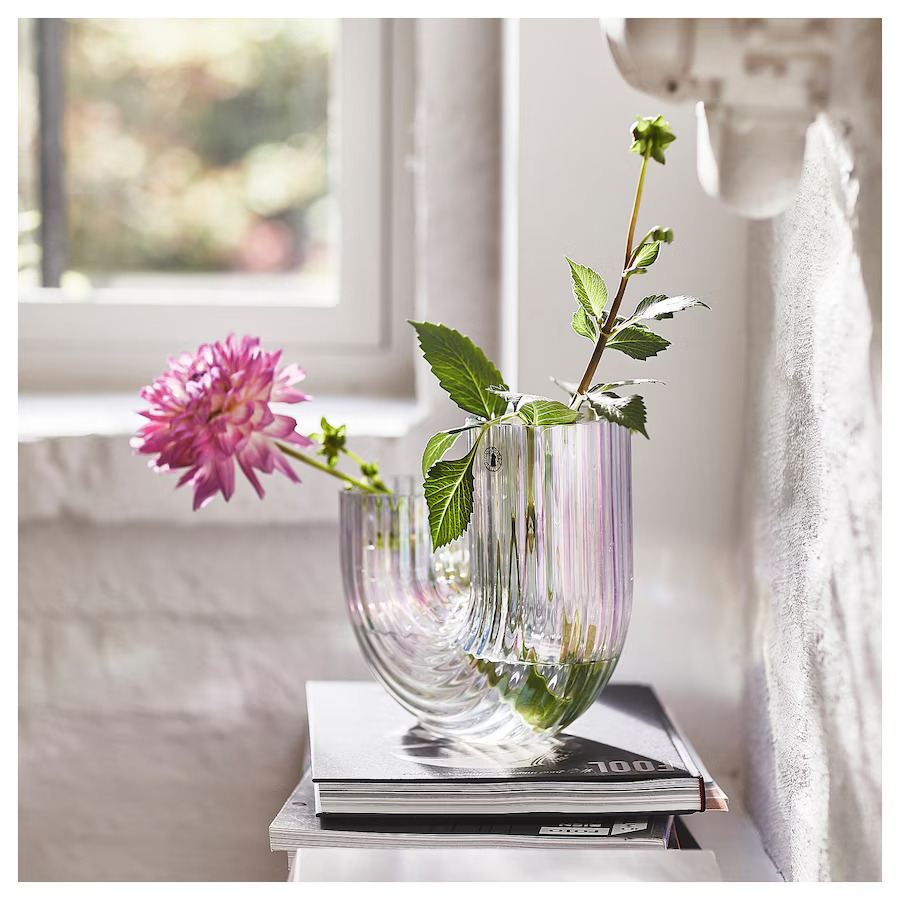 Product measurements
It is good that you know that on the page you can choose the size you want and not just the one that appears preselected. Just click on the options "choose a different size" or "choose size".
Height: 4 ¾"
Length: 5"
Width: 2 ¼"
Weight: 3 pounds
Vase care
Although glass is a strong material, if you drop it, it will most likely break. For this reason, here are 5 recommendations for the vase to last longer.
Avoid placing it in places that are within the reach of small children. Nobody is safe from accidents, and broken glass is dangerous. The best thing is that if there are small children, you can remove the vase from its place.
Distribute the weight well inside the vase. As you noticed, you have two holes to place things. Remember to balance the weight so that the vase has stability on the table.
Clean the vase with lukewarm water, white vinegar and salt. With this mixture, the vase will be shiny.
Use a brush to wash the vase, rub it very well on the surface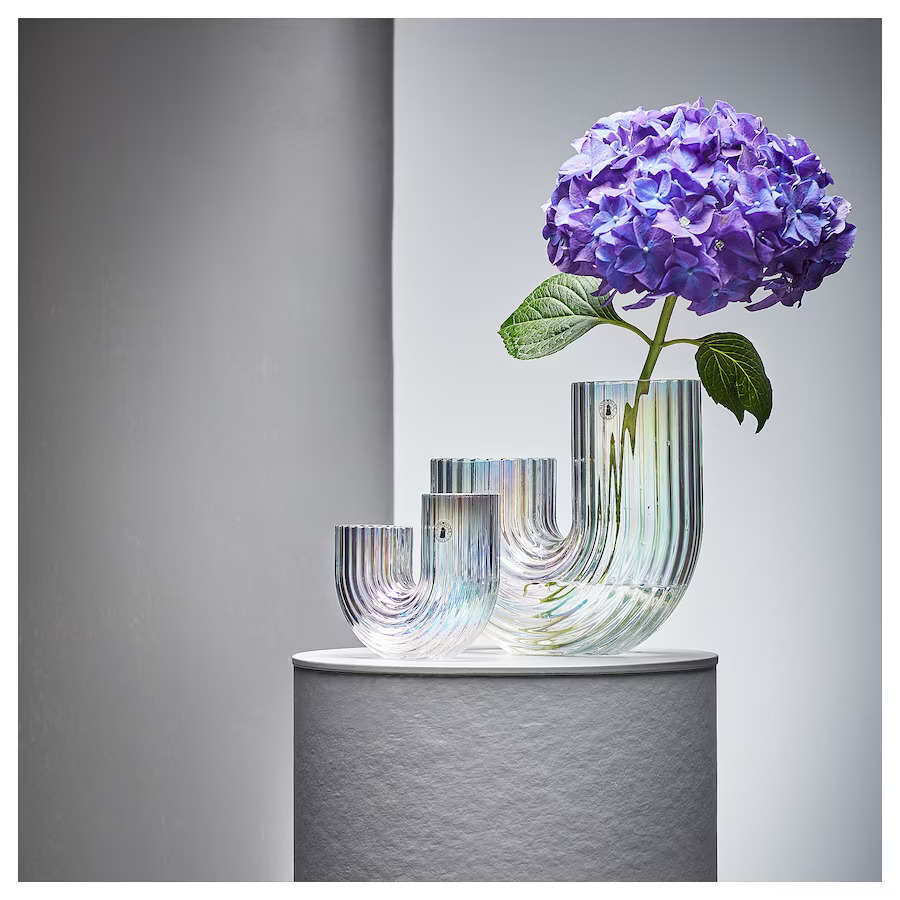 IKEA price mother of pearl vasem
You can find this vase show at IKEA, and its value is $29.99. This utensil for home decoration, for now, does not have a discount. What is true is that for each purchase you make with your IKEA Visa credit card, you will be accumulating 5% in rewards.
On the other hand, there are three alternatives for shipping, whether you want the delivery to be dispatched to your home, go to a branch store or go to the warehouse.