The learning and development of the little ones begin at home, learning from the simplest to the most complex. As is having the ability to choose, store and search for their own clothes when they want to dress.  IKEA has thought of a solution so that the little ones have everything they need at their fingertips. A removable cabinet at the height of the children for them to take control.
The Smästad Pull-out storage unit can be had from the catalog of the Swedish store in the United States for a price accessible to any pocket. And within the accessories of your room, it will be the most practical and didactic for your children. Something you won't find in other stores like Amazon or Walmart.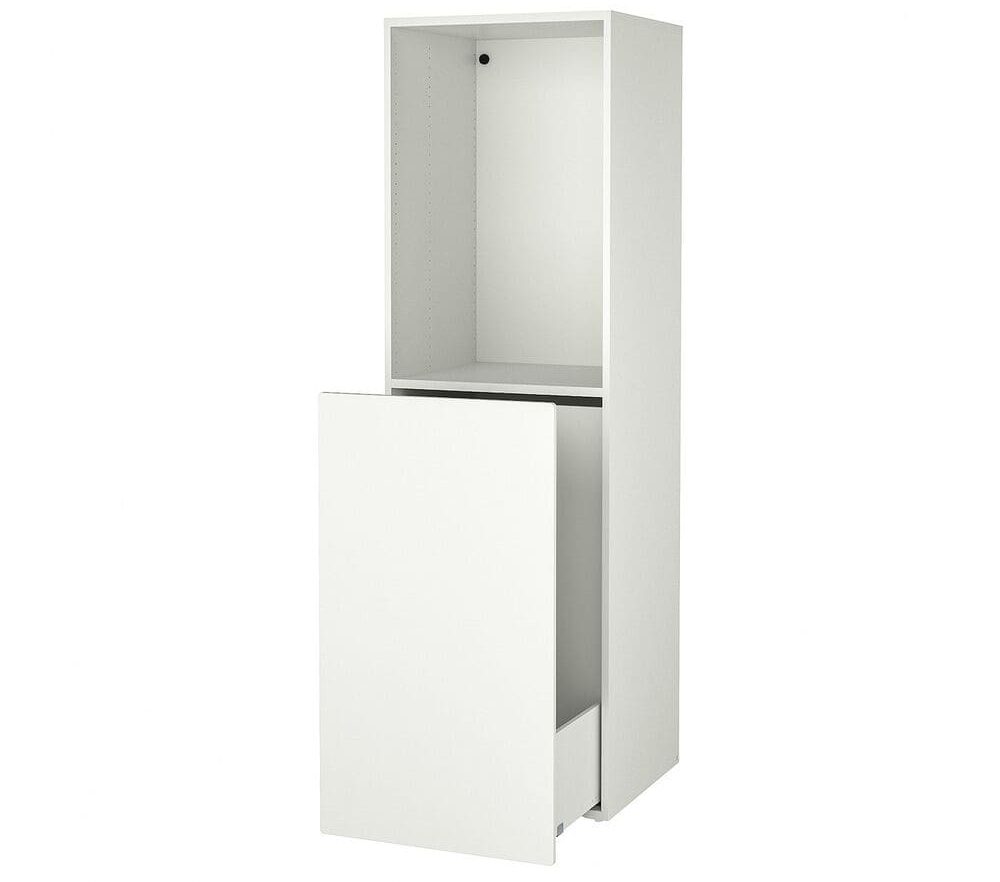 IKEA Smästad Pull-out storage unit
It is a removable wardrobe of compact size and minimalist design to decorate the bedroom of the smallest of the house. The IKEA Smästad Pull-out storage unit offers a splendid overview of all clothing and personal items stored inside it. And best of all, everything is within reach of children.
Therefore, the Smästad Pull-out storage unit is an extraordinary product for the organization of your child's room. It allows you to save time while cleaning and at the same time, you teach him to organize all his clothes and accessories. This way you can develop a high level of responsibility that will help you in other areas of life in the future.
An easily accessible wardrobe
The main quality of this model of IKEA children's closet is the easy access it offers to children. In particular, because it is located at a height where they can clearly see inside the closet. In this way, they can store or remove something from the interior without having to cause a disorder or be exposed to a possible accident.
Besides to this, it also has hooks inside and outside that allow a simpler organization. It adapts to clothes, backpacks, and all kinds of accessories that usually end up messy on the floor of the room. In addition, it is a product that can be cleaned with a damp cloth and a dry towel.
Eco-made closet
This type of IKEA product for the home has a composition that does not generate damage to the environment. In particular, because they do not use a high amount of wood within their composition. These use other filling materials of equal quality and strength. Therefore, the closet meets all the necessary standards.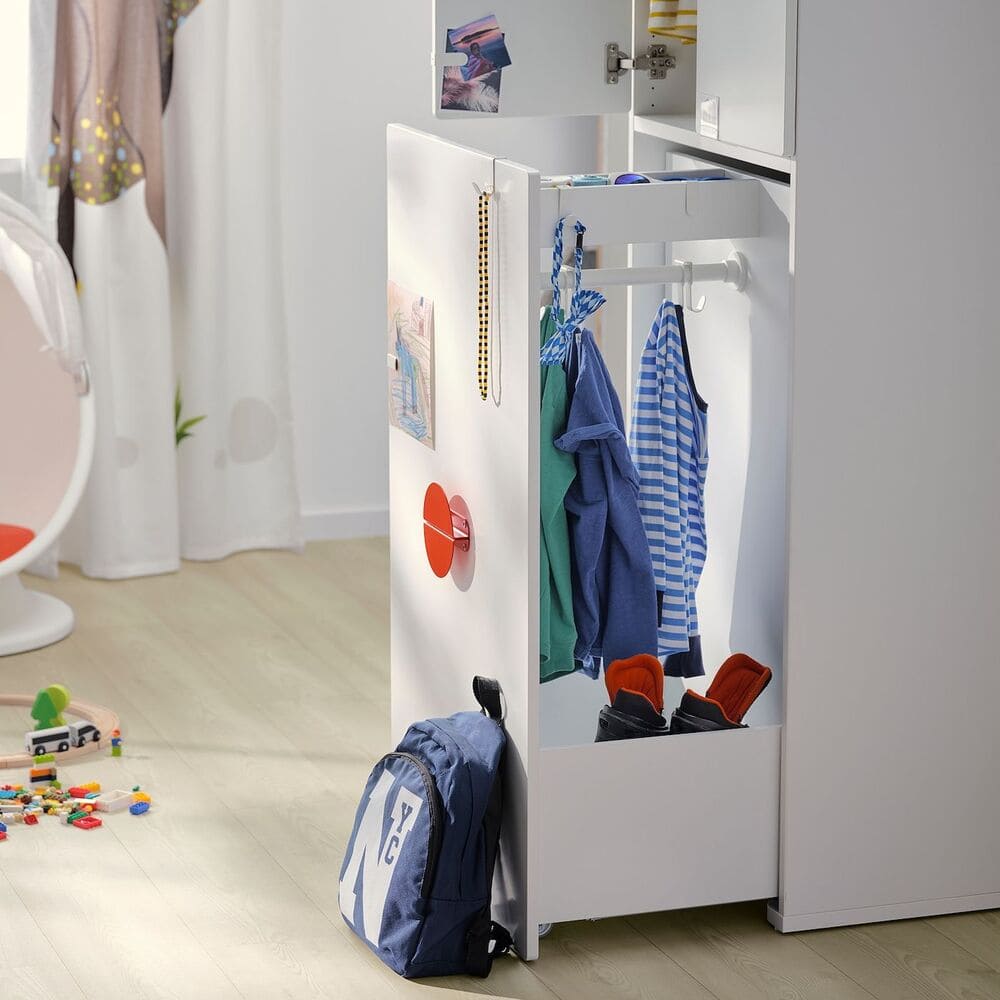 Dimensions and materials
Width: 23 1/2 inches.
Depth: 22 1/2 inches.
Height: 77 1/4 inches.
Top panel, Side panel, Fixed Shelf: Particle and fiberboard with 100% recycled honeycomb paper filling, Paper sheet, Paper sheet, Plastic border.
Bottom panel: Particle and fiberboard with 100% recycled honeycomb paper filling, Paper sheet, and Plastic edge.
Back Panel: Fiberboard, Plastic Foil.
Drawer front: Fiberboard, Acrylic paint
Drawer back, Drawer sides, Drawer bottom, Others: Particleboard, Melamine sheet, Plastic edge.
IKEA Smästad Pull-out storage unit Price
You can order the Smästad Pull-out storage unit model from the official IKEA website, from the Storage and Organization section. This product is available at an economical price of only $230.00. Within the website, there are different options for shipping the cabinet or picking it up from one of the branches.