There is no place in the house where a mirror is not useful, you can place it in a room, the living room, the bathroom… Zara Home knows this and shows you an economical and functional option. In addition, it is the perfect excuse to renew your spaces, and give it a different touch, especially if you are already tired of seeing the same furniture, chairs and table.
The Look At The Square (LATSQ) experts have selected other accessories in addition to the mirror, so that you can create a totally personalized space to your liking. Best of all, they find it in one place, you don't have to visit other stores in the United States, like Walmart or Target.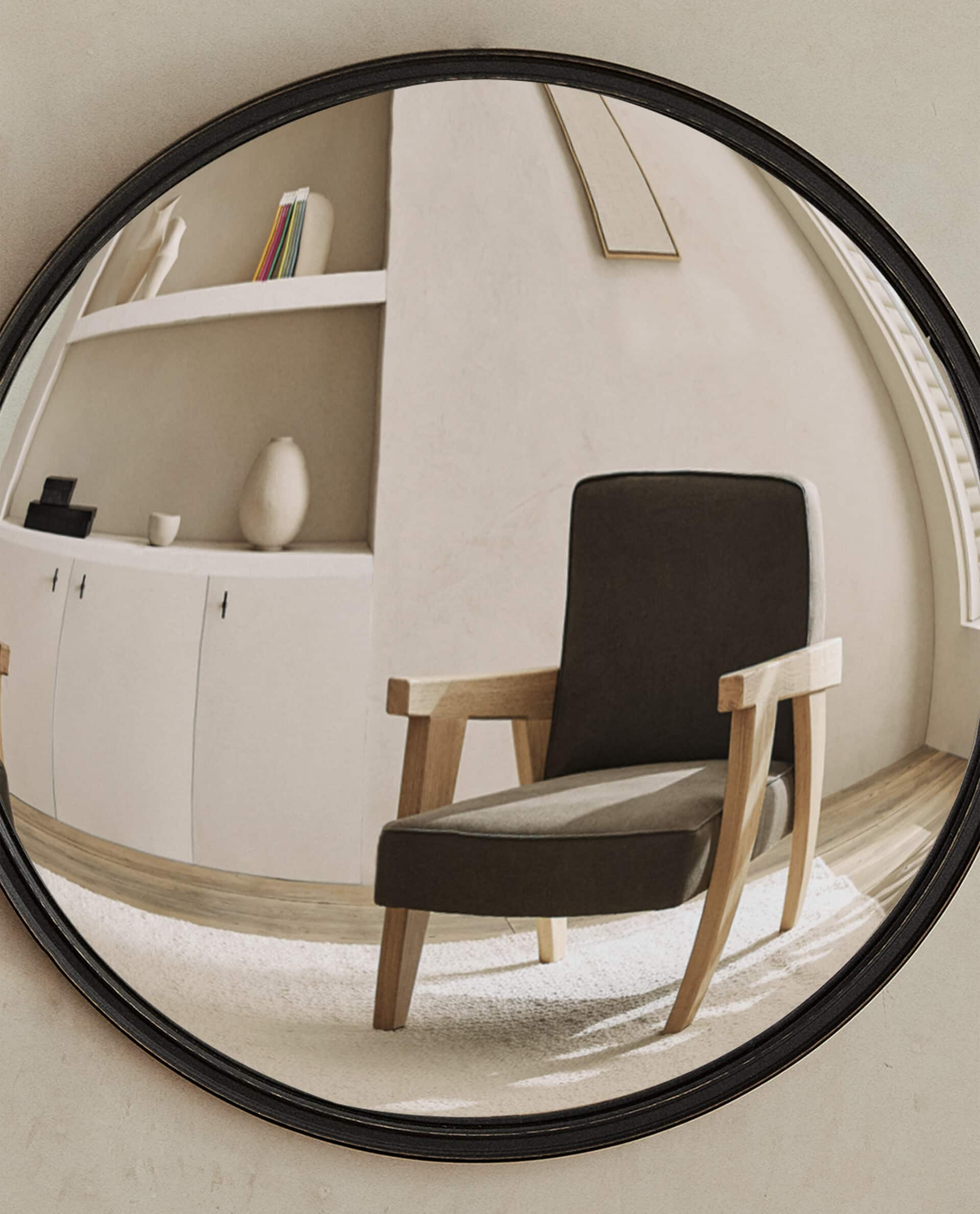 Large convex mirror by Zara Home
The Large convex mirror from Zara Home is a large mirror with a thick black frame. What is striking about this model is that it has the particularity of being convex. Thus, it gives the visual sensation of magnification. In addition to this, it is easy to clean.
Added to this, on the back of the mirror you have two hinges that allow you to hang it on the wall, although you can leave it on a table. On the contrary, if you decide to hang it, it is advisable that you fix it to the wall with screws. On the other hand, the screw you choose depends on the type of wall you have.
Measurements and composition
Dimensions: 6 x 23.6 x 2.2
Weight: 67 Kg
Composition: 80% MDF and 20% glass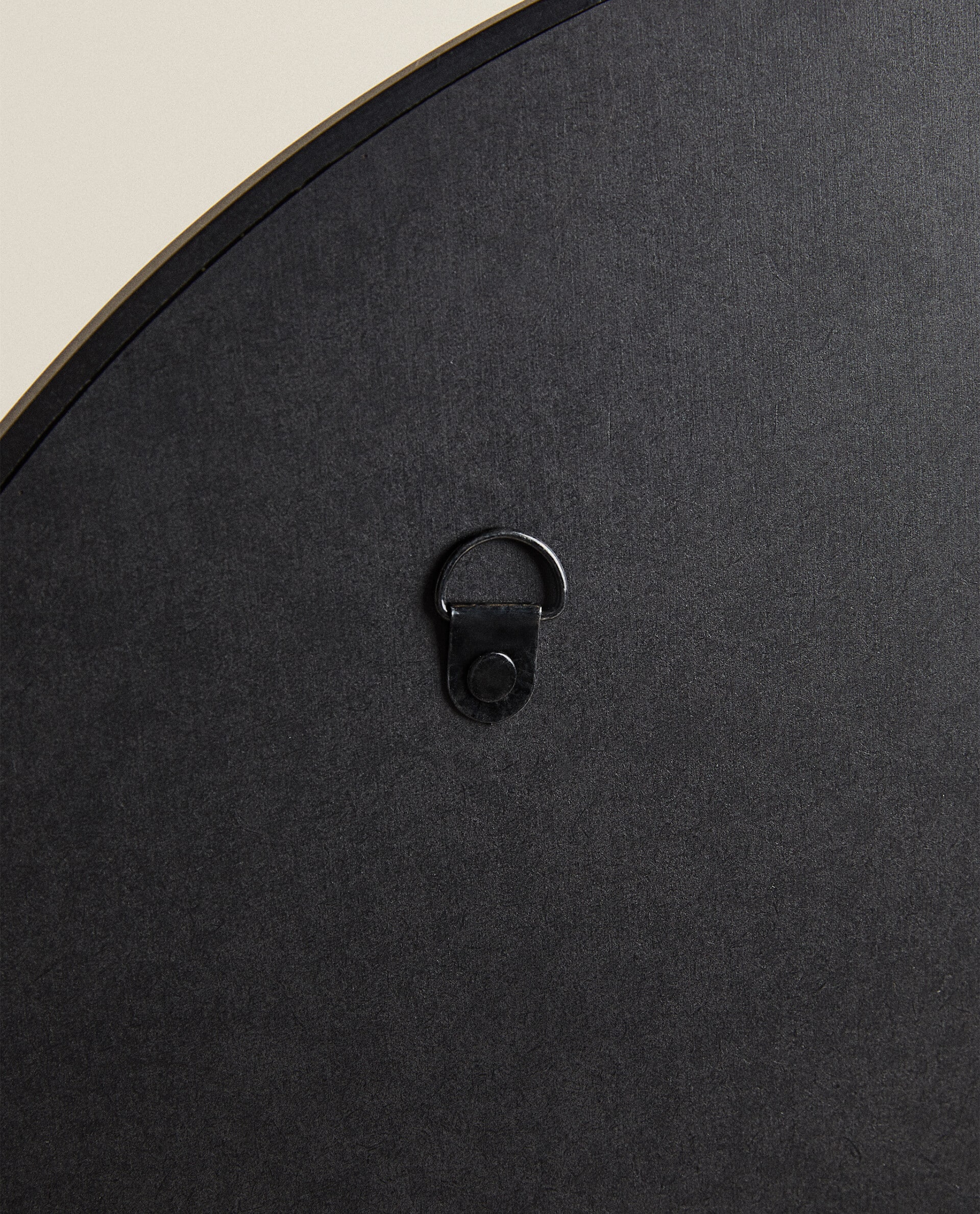 Price of the Large convex mirror from Zara Home
A mirror is an accessory that is not that expensive, what's more, this copy only has a cost of $149.00. Regarding shipping, the available option is standard delivery, in which your order will arrive in 2 or 5 business days.
Additionally, standard delivery is priced at $5.95, but since this mirror model is over $50.00, shipping is free. On the other hand, for the return, you can consult the official website of Zara Home.
Complete the design with these accessories
Zara Home is one of the stores with such a complete web catalog that it's hard not to resist just looking for the essentials. For this reason, here are other accessories that will complement the design that you can create with this large and convex mirror.
Lamp with tripod base from Zara Home
Who doesn't need a lamp in their house? For this reason, the Lamp with tripod base is an excellent alternative that you can find in the Zara Home web catalogue. It is a metal lamp with a tripod base.
The price of this decorative element is $269.00. It should be noted that the bulb is not included in the order. Other features of the lamp are as follows.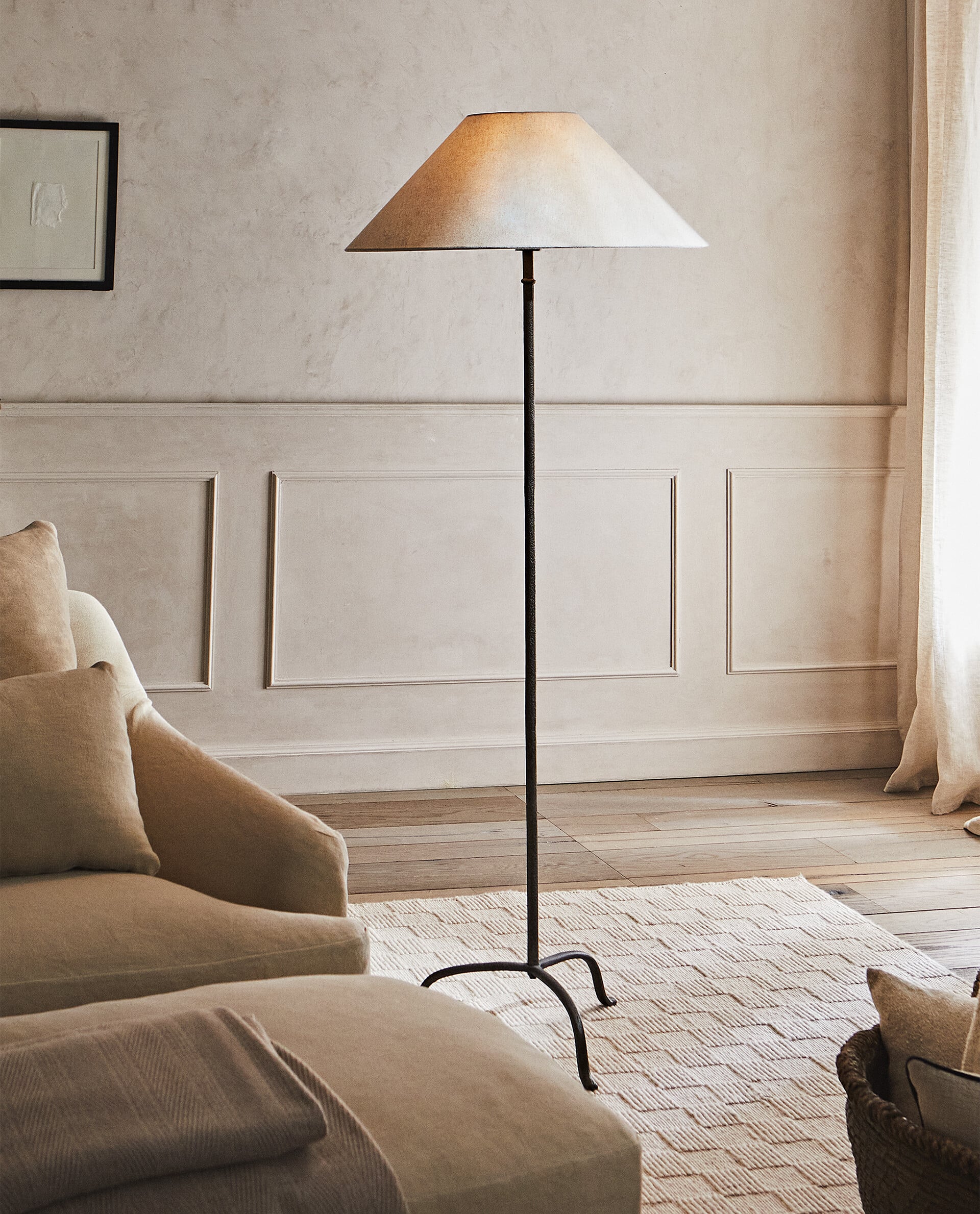 Dimensions: 61 x 16.1 x 16.1"
Both the external cable and the cord of the lamp are parts that you can replace if they are damaged. You just have to take into account that it is carried out by an expert in the area.
The lampshade is made of cotton, perfect for good lighting
The base is black in color and has a distressed finish
Does not need installation
It is easy to clean
It has a switch to turn the lamp on and off
Lamp Composition
Base: 70% iron and 30% aluminum
Shade: 80% cotton and 20% iron
Cable: 100% polyvinyl chloride