In Zara Home there is no conformity, which is why it remains one of the most visited stores in the United States, without leaving behind its direct competition IKEA and Target. At Look At The Square (LATSQ) we rely on Zara Home innovations in terms of comfort and decoration, what's more, you can enjoy elegant and affordable decorative elements, such as the mirror with a marble base that will give a chic touch to your room.
Best of all is the quality of the product, since it is made of resistant materials. Therefore, more than a mirror, it is an accessory that you will use every day and without wearing it out.
Zara Home Resin base mirror
Do you need a mirror? In Zara Home you find the Resin base mirror. It is a black circular mirror that is attached to a marble and resin base by means of two black iron rods.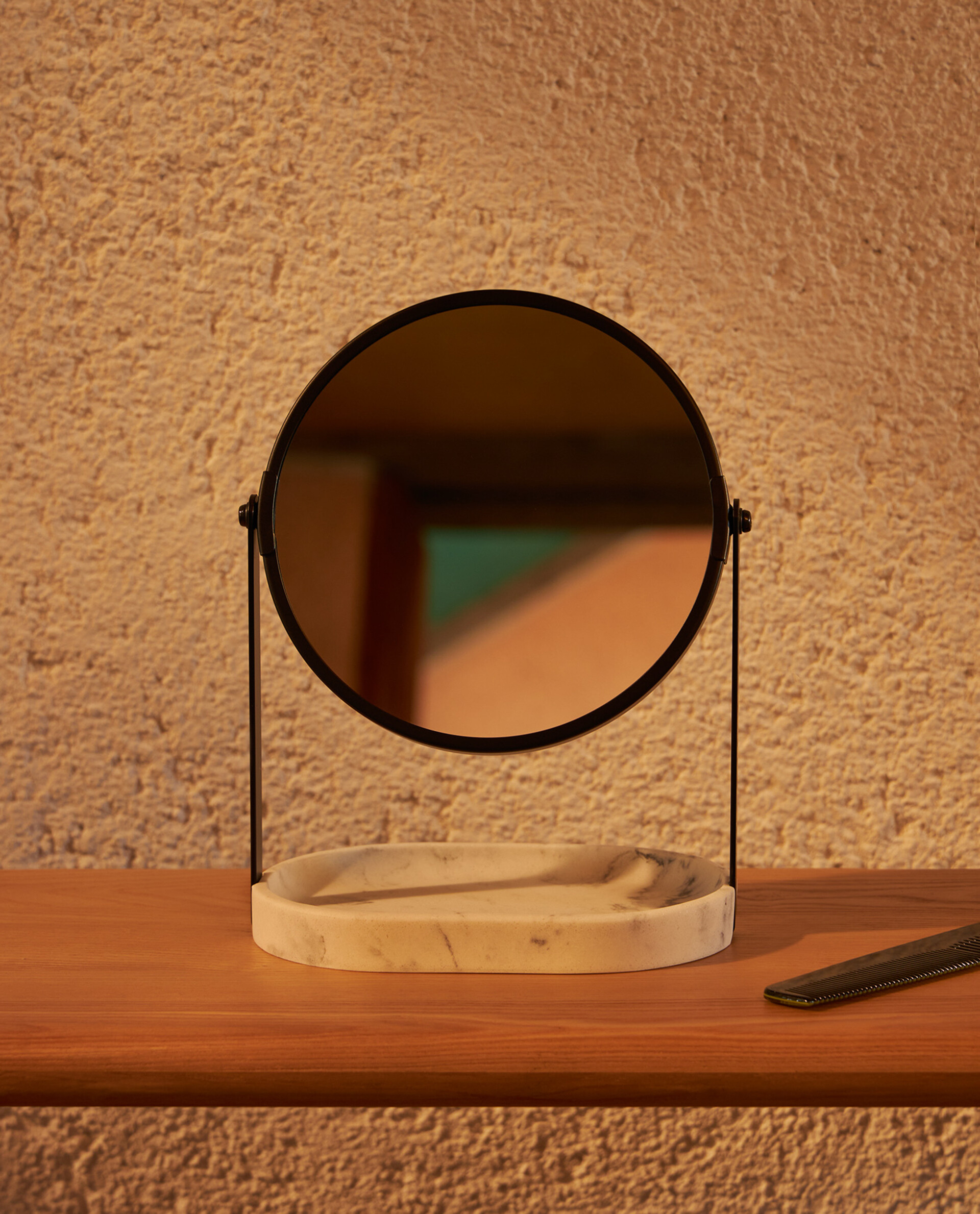 Added to this, the marble base has a recess so you can place accessories, and keep an eye on them, such as rings, bracelets and necklaces. Other of the most relevant qualities of the mirror are the following.
The rear mirror area has a 3x magnification
Dimensions: 9.3 x 4.6 x 7.4"
You can review the measurement guide that you find on the official portal
A stain free mirror
What good is a pretty mirror to you if you have it full of spots? To avoid this, learn these 4 tips to leave your mirror impeccable.
Do not use cloths to clean the mirror, it not only leaves stains, but also takes away the shine. Instead, use newspaper to both wash and dry the mirror glass.
Do not clean the mirror where the sun can reflect, this causes the product to stain its surface.
To clean the mirror you can make a mixture of water, vinegar and soap
You clean the mirror at least twice a week, so it doesn't get so dirty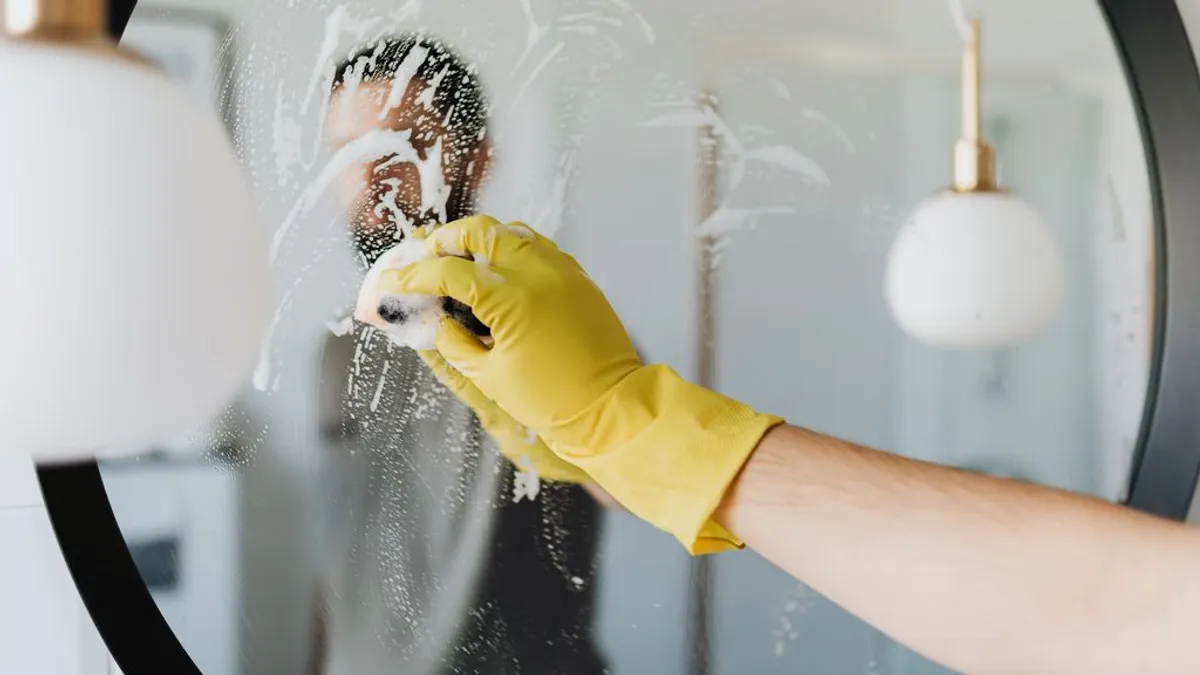 Zara Home Resin base mirror price
The price will not be an impediment for you to place the order, since you only have to invest $35.90. However, in terms of shipping and returns it is different for each product. For its part, refunds are processed by the same payment method with which you placed the order.
Build your room with this Zara Home accessory
We know that a single accessory is not enough to decorate your room, for this reason, we show you the following option that can complement the mirror. In this way, there would already be two decorative elements that harmonize the place.
Zara Home Linen blend cotton basket
The Linen blend cotton basket are baskets made of cotton, which is why they are super soft and light. Additionally, part of its composition is linen, making the final texture delicate. The price of this plugin is $39.90, and other of its features are.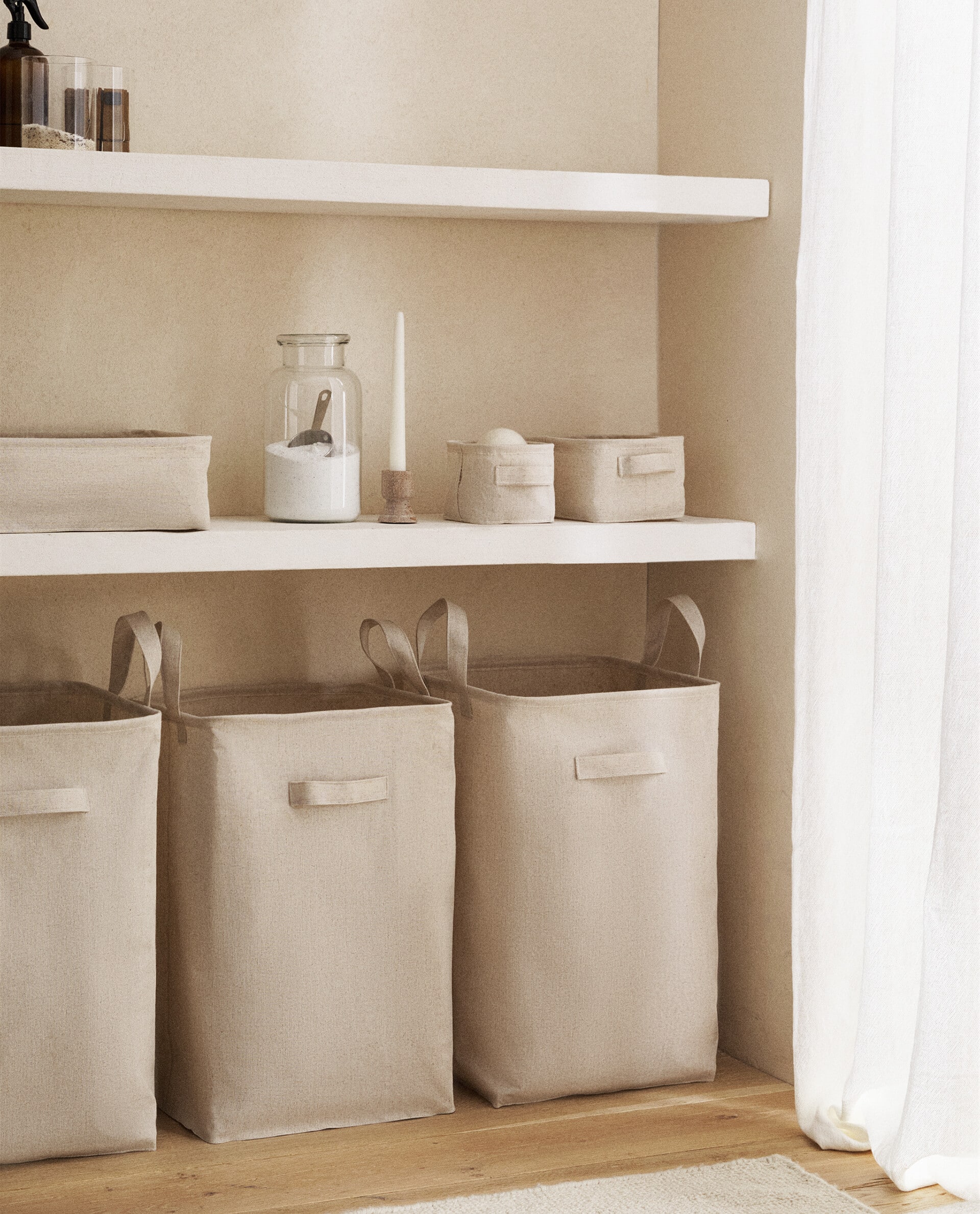 Dimensions: 22 X 13 x 13"
The interior is lined with a waterproof fabric, which makes it easy to clean
On the front it has a delicate detail
You can order several and build a set of three cotton baskets
A good way to combine these two accessories is to place the mirror on a table with a single compartment, and underneath you place the cotton baskets.