IKEA has in its catalog a perfect option to take full advantage of the space of the room, which gives a touch of style and elegance to homes. The wardrobe of the KLEPPSTAD line has a minimalist design that adapts to the decoration of any place, as well as helps to maintain order. It has sliding doors, avoiding taking up more space than necessary while having a fairly large internal capacity so as not to have to sacrifice any piece of clothing.
In addition, it is made with very resistant materials, so it can withstand bumps and scratches without suffering much damage. Its design stands out, as it allows you to use more than one at a time, obtaining even more storage space in any room. Currently, it's at an incredible price, saving over $100 off its initial price, making it even more accessible to the public.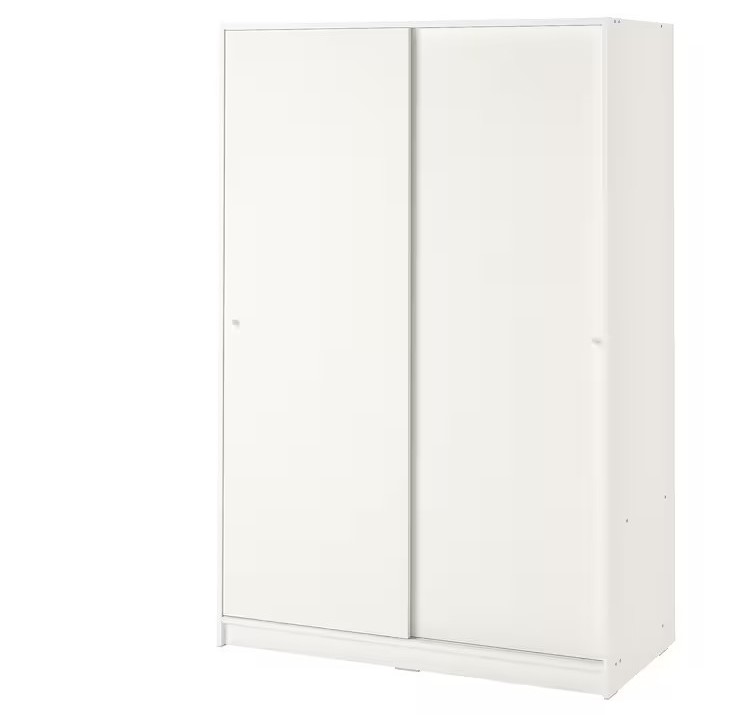 KLEPPSTAD Wardrobe with sliding doors by IKEA
A well-organized closet is essential for keeping your bedroom tidy and ensuring you have a place to store all your belongings. That's why the KLEPPSTAD IKEA Sliding Door Wardrobe is a good option to consider. Especially, because this is a product of great functionality and minimalist style.
This wardrobe is a combination of design and functionality that suits a variety of decorative styles. It has shelves, drawers, and hangers to organize your clothes, shoes, and accessories. This way, you can enjoy the versatility to keep all your belongings in order, without anything being lost.
Closet to organize your clothes and accessories
This IKEA wardrobe has the ability to become an essential piece of furniture in any home. It serves practical functions and can also elevate the aesthetics of your bedroom. So, you can keep your personal items organized and out of sight within the same space.
The intelligent structure of the KLEPPSTAD Wardrobe with sliding doors will allow you to organize more efficiently. This way, you won't have trouble finding your clothes and personal belongings. You'll have everything at your fingertips, with easy viewing and quick access.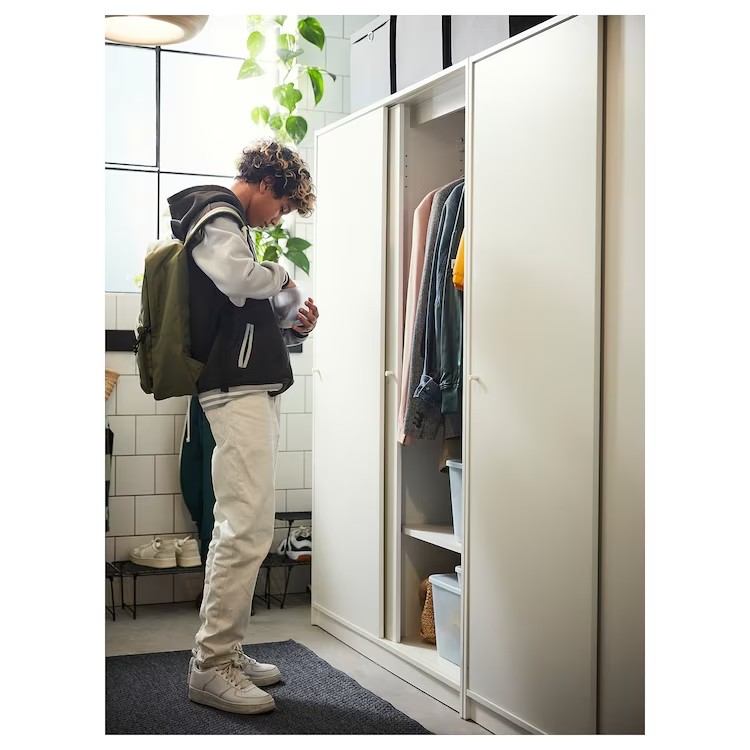 Minimalist design wardrobe
The exterior design of this IKEA wardrobe is another of the main qualities it possesses. In particular, because it is made in a warm white tone that can fit into any space. In addition, it has simple lines that do not generate visual noise and highlight its focus on functionality, thus creating a more elegant environment.
This wardrobe blends easily into modern spaces and offers a rather pleasant feeling of spaciousness. As a result, it is very useful in small rooms or small environments. Such simplicity guarantees its functionality, so that it always has some use in your bedroom.
Wardrobe with clothes rod and bottom shelf
To organize your wardrobe, this timeless wardrobe from IKEA is a solution that delivers good results. Especially since it is equipped with a clothes bar and bottom shelf. This way, you'll be able to organize your belongings efficiently, which allows you easy access at all times.
The clothes bar allows you to hang your garments, keeping them wrinkle-free and ready for use. This is especially useful for coats, shirts, dresses, and long pants. In addition, the bottom shelf provides additional space to store shoes, boxes, or any other items. This maximizes the space in your closet incredibly.
Specifications of the KLEPPSTAD Wardrobe with sliding doors
Closet is designed with sliding doors that open and close silently.
Made with particle board, fiberboard, paper sheet and printed acrylic paint.
Durable structure that you can clean using a damp cloth and a mild cleaner.
The cabinet is composed of the following dimensions: 46 1/8 x 21 5/8 x 69 1/4 inches.
You'll need to attach it to a wall to ensure safety and prevent accidents.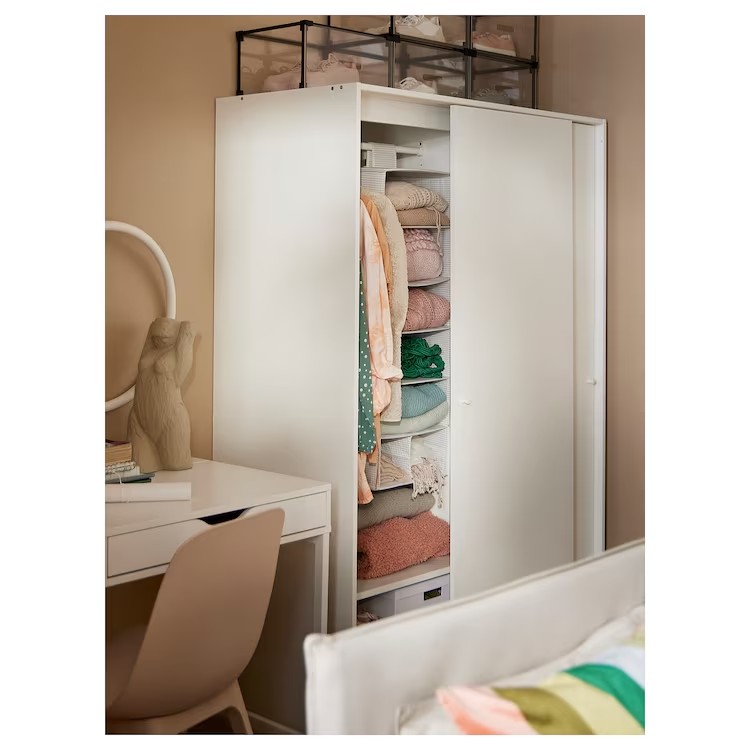 Wardrobe with sliding doors by IKEA price
Nowadays, you can buy the KLEPPSTAD Wardrobe with sliding doors online. You just need to go to IKEA's official website and pay $199.99, since it's on sale. In addition, they offer several fast and secure shipping options so that you receive it in the shortest possible time.