Surely you have already thought about what you can buy your children for this Christmas because, in addition to being just around the corner, it will be an unforgettable moment for your little ones. Sam's Club has been preparing its catalog in the United States since the beginning of November, and today a dollhouse that has nothing to envy to the best-selling toys from Target or Walmart is sweeping sales.
With a large size, full of color, two dolls similar to barbies, and a lot of versatility, at Look At The Square (LATSQ) we believe that this toy will be the ideal option. Shopping for Christmas gifts no longer has to be tedious or difficult, because Sam's Club has it all.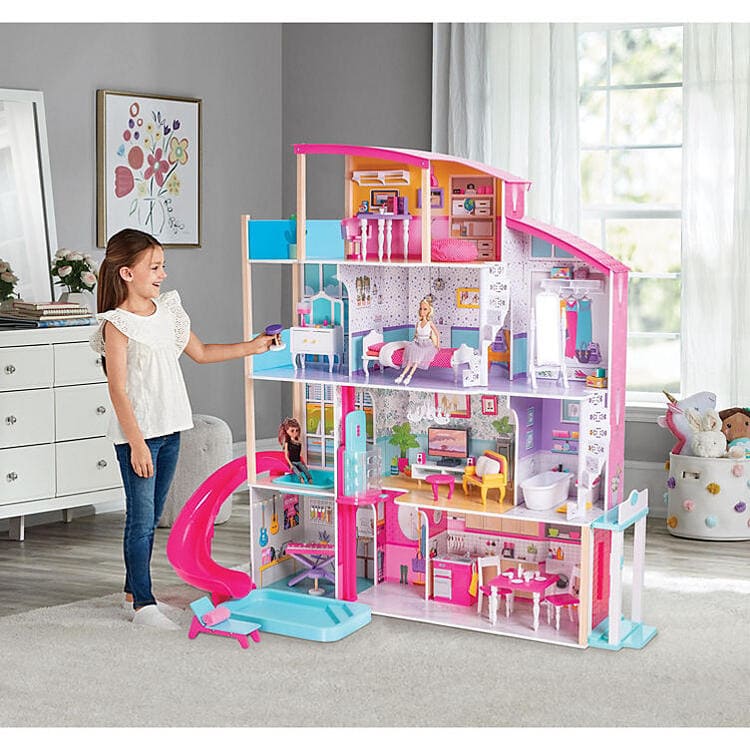 Sam's Club Member's Mark Beachside Dollhouse
It is an incredible dollhouse designed in a contemporary style that catches the eye at first glance. The Member's Mark Beachside Dollhouse model from Sam's House is made up of 10 rooms, with different designs. In addition, it has multiple accessories and integrated functions for the princesses of the home to have fun.
This spectacular product has a durable and resistant composition so that your daughter can play for many years. It can even stay as a nice decorative souvenir for when the girl grows up. Thanks to the materials it uses, it does not suffer from progressive degradation over the years. All in all, Member's Mark Beachside Dollhouse is a splendid gift for this Christmas.
Main specifications
Its structure has a working elevator, hot tub, water slide and pool.
Elegant mobile entrance door with a porch.
It has 6 integrated functions for lighting and sound of the house.
Brings 65 complementary accessories.
The keyboard has sound recording and playback functions.
It has a table lamp and an LED lighting chandelier.
Its porcelain construction is safe, robust and durable.
Your daughter can use it with dolls up to 12 inches.
It has the following measures: 55.1″ high x 31.5″ deep x 61″ wide.
It is a product that requires home assembly. But, it comes with the instructions.
Purchase is backed by customer service available.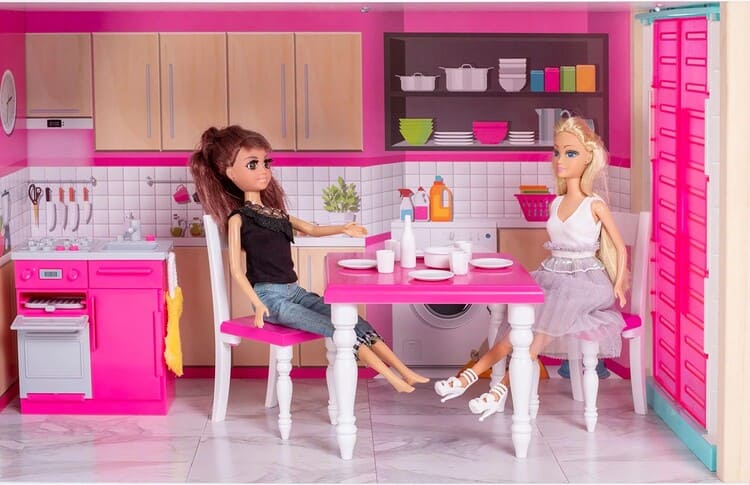 Best benefits for your kids
This product is not only a simple Christmas gift, but it is also an accessory that offers many advantages. The main ones have been the following.
It reduces stress and anxiety levels, by releasing endorphins while having fun.
Help keep your daughter busy and happy during the day, to rest at night.
They stimulate the development of creativity and imagination, by acquiring new skills in the process.
They collaborate with the progress of manual eye coordination, by using their hands and fingers constantly.
It is a game that allows the girl to explore new words that allow her to expand her vocabulary. So you can communicate in a more fluid way.
She teaches about daily habits and routines that will help her with her behavior in the future.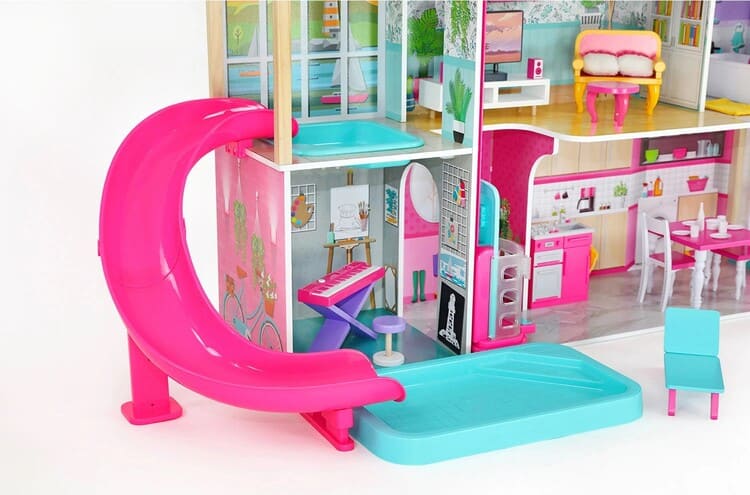 Sam's Club Member's Mark Beachside Dollhouse Price
From the official website of Sam's Club, the Member's Mark Beachside Dollhouse model is available for an affordable price. This costs $149.98 and has different payment methods, to suit your needs. In addition, it is a product that is covered by the official warranty coverage of Sam's Club.
If you decide to subscribe to the Sam's Club website to become a member, you will receive additional benefits. From free shipping on your purchases, to additional credit on your statement.