The first 5 years of a little one is so important, that even playing with their favorite toys will have a great impact on what is their development and learning. So, in addition to being highly recommended, educational games are more attractive because they awaken areas of children's brains that are fascinating to them. In this sense, Zara Home has taken the time to include in its catalog a line of excellent toys that seem simple but have great benefits.
From a wooden flute that will give you excellent skills in music, to excellent didactic cubes to learn vowels faster. Learning from home is essential, and that's why millions of people in the United States and the world are implementing it methods like this, and stores like Amazon and Target are joining as well, so let's see more of what it's all about.
Zara Home Wooden Flute
If you have a young child who is interested in music, the Wooden Flute toy from Zara Home is an excellent gift for any occasion. This product has a Christmas design and comes with a cotton cover to store it in a hygienic way. It is composed of pine wood and has the following measures: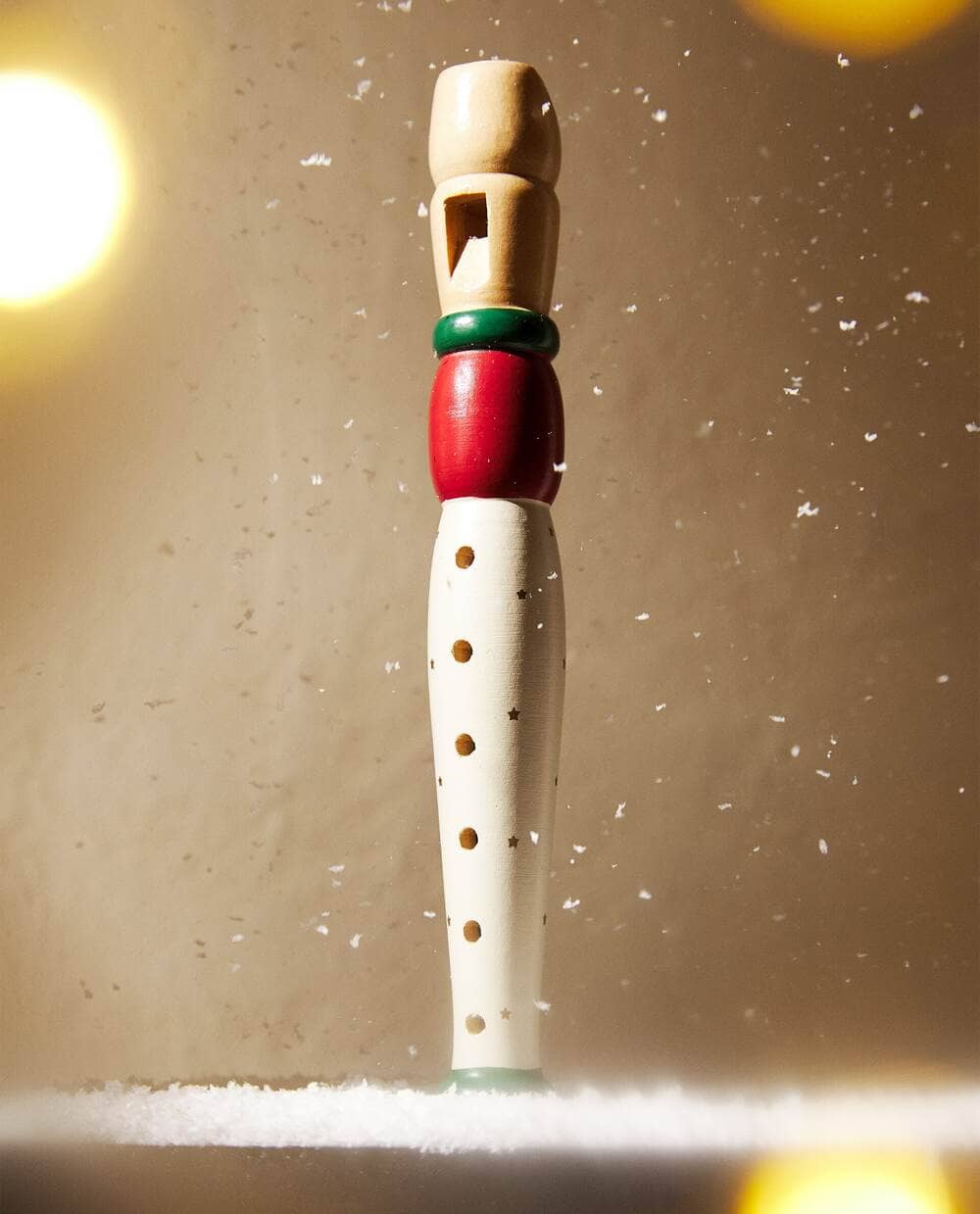 Height: 7.9 inches.
Width: 1 inch.
Depth: 1 inch.
Weight: 62 grams.
On the other hand, it is important to note that the Wooden Flute toy is not suitable for children under 3 years old. Also, don't wear it near your ear because it can damage your children's hearing. Of the rest, it is a splendid toy that can help them explore an interest in music and develop new skills.
Currently, it is available at a discounted price. It used to cost $25.90 and now it's worth $14.90.
Zara Home Vowel Cubes
For the little ones in the house, learning vowels is the first step to start writing over time. Therefore, toys like the Vowel Cubes model from Zara Home help greatly in the cognitive development of children. Especially, because they are educational and allow them to have fun in the process. On the other hand, it has the following measurements: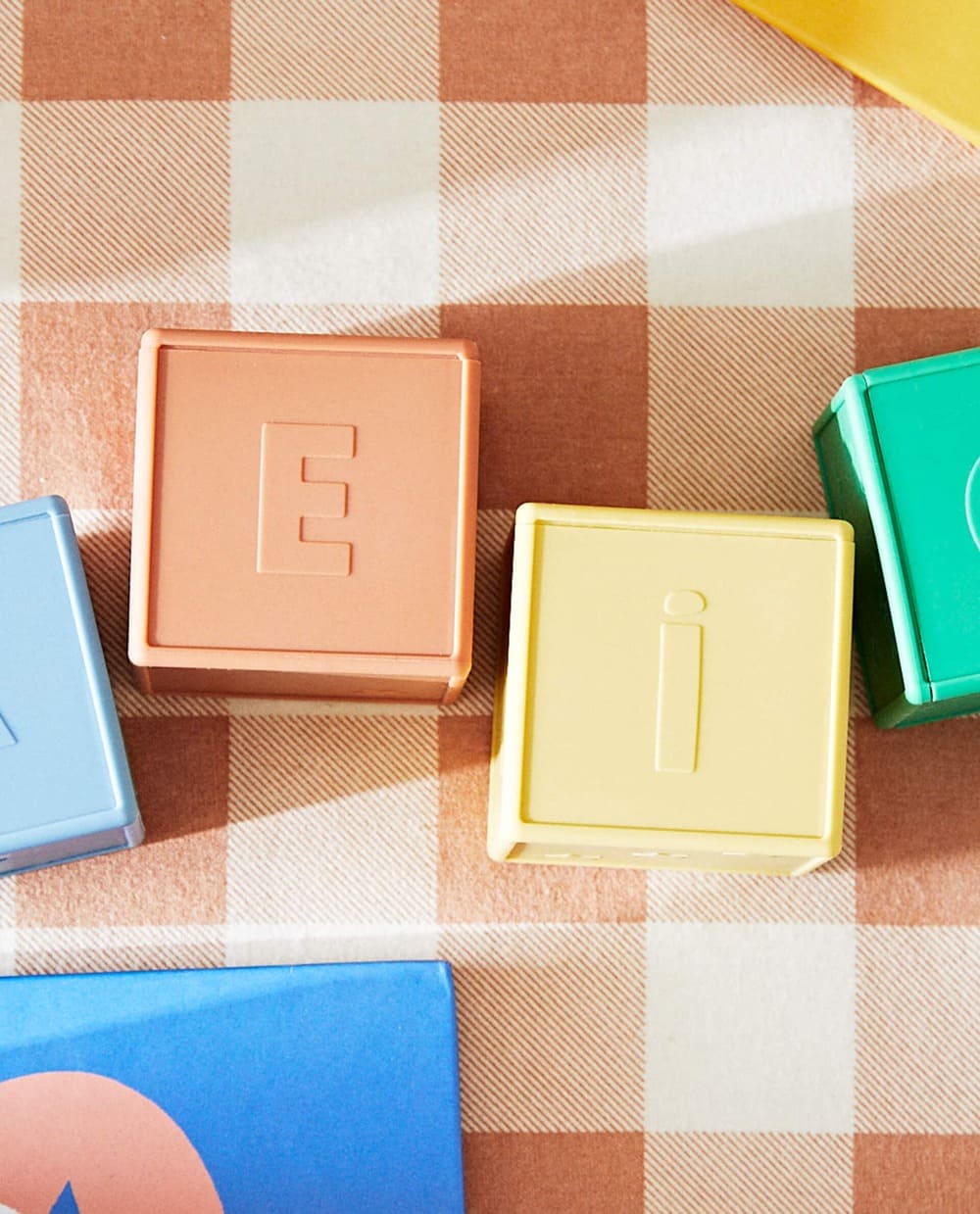 Height: 9.4 inches.
Width: 9.1 inch.
Depth: 2.2 inches.
Weight: 314 grams.
As for its composition, the Vowel Cubes toy from Zara Home is made of silicone. It is a product suitable for all ages, although, it must be kept away from fire to protect its structure. On the other hand, it is a toy that is also available with an offer price. Its original value is $35.90 and you can buy it for $22.90.
Zara Home Loading Station Toy
Finally, we have to mention the Loading Station Toy model from the Zara Home interactive toy collection. This is a product that can be used on the beach and in all kinds of environments since it offers healthy and educational fun. In addition, it is made with recycled polypropylene so as not to pollute the environment.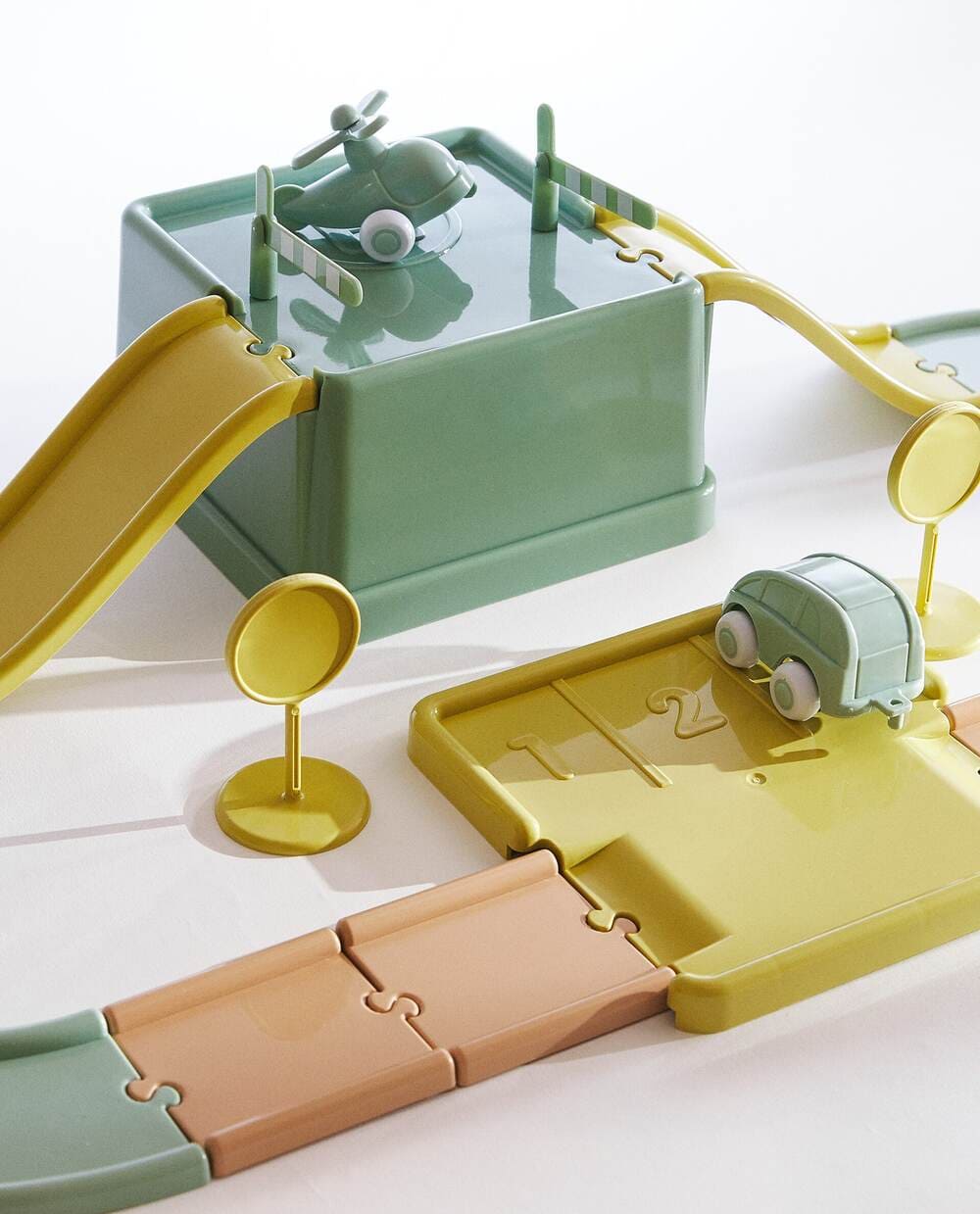 Due to the way it is assembled, the Zara Home Loading Station Toy model is not suitable for children under 12 months. Of the rest, the smallest of the house can use it the way they prefer to have fun. And best of all, it is a product that you can take anywhere. In particular, because it has the following measures:
Height: 13.8 inches.
Width: 5.5 inches.
Depth: 5.5 inches.
Weight: 536 grams.
Like the other interactive toys on the list, this model is available at an offer price. Before it was worth $ 49.90 and now you can buy it for a cost of $29.90.