Now in Look At The Square (LATSQ), we give a break to IKEA and Urban Outfitters… not because we have tired of those stores, but because the focus fell on some fantastic options of Zara Home that have everything to become their favorites and sweep sales in the United States.
We've already seen it all:  Velvet furniture, mahogany or rattan tables, bathroom accessories, and more. But the experts in the decoration of our portal have found three armchairs that will make your spaces more elegant, minimalist, and attached to nature. With neutral and simple colors, bring a vintage and warm atmosphere to your spaces to give way to spring and say goodbye to winter. Let's see the best models:
Zara Home Upholstered Bouclé Armchair
To begin with, we have the Upholstered Bouclé Armchair that stands out for having a very classic and simple style, but at the same time extremely elegant. It is undoubtedly an armchair that will attract attention in any space where you place it. Since it's not manufactured with the conventional mold but dares to try a different shape.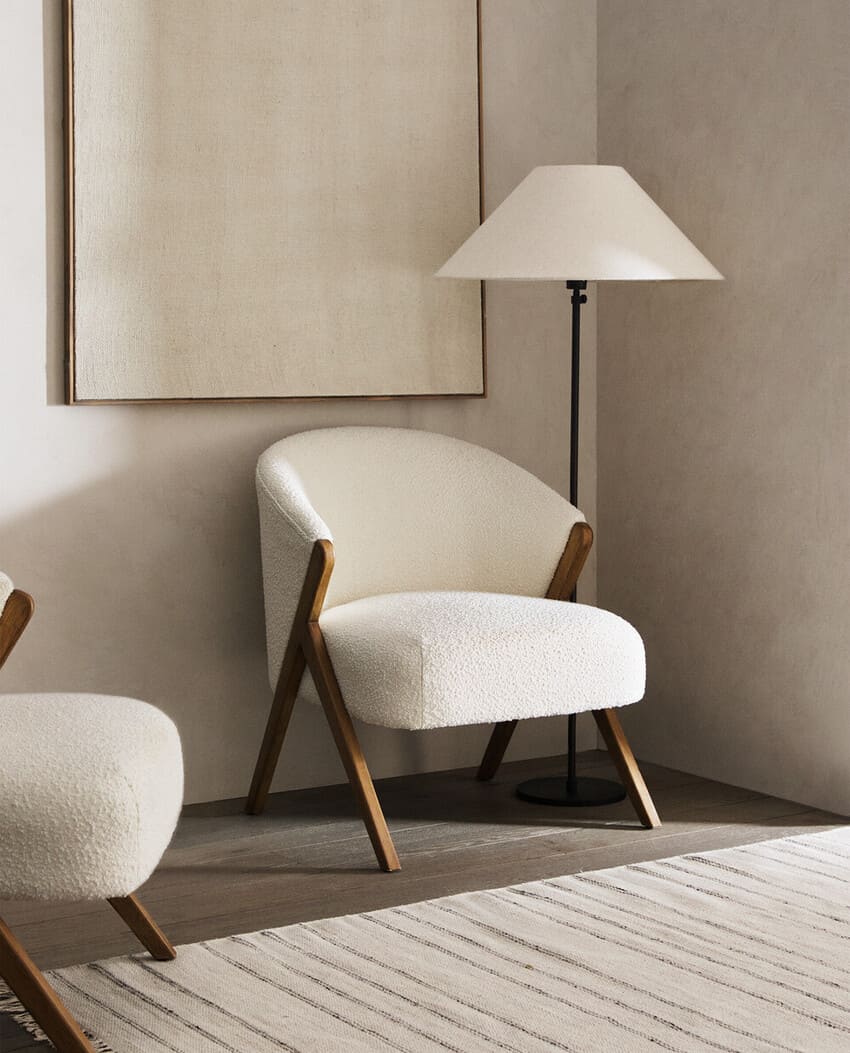 This Upholstered Bouclé Armchair does not need to be assembled. So, once you have it at home you can start enjoying it, taking into account that it enjoys stability and unique padding. And above all, it has an affordable price of only: $449.
Materials and recommended care
It's no secret that Zara Home always strives to give us the best quality in all its products. That is why the Upholstered Bouclé Armchair has materials such as:
Pine wood and plywood in the structure.
Rubber wood on the legs that give it stability and strength.
Polyester and acrylic in the upholstery to make it more resistant and durable.
Polyurethane as a filler to ensure comfort and that padding that we like so much.
In addition, manufacturers recommend maintaining good maintenance to extend the useful life as much as possible. And, above all, make it look like new all the time. It is recommended to:
Do not wash.
Do not use bleach of any kind.
Do not iron.
Remove the dust with a dry microfiber cloth or a duster.
Zara Home Terrycloth Armchair
Next, we have a model similar to the previous one but very different at the same time. The Terrycloth Armchair has an equally elegant design, but with a much warmer tone ideal for the summer or spring seasons. Follow the same guidelines that characterize Zara Home products, and it will be a guaranteed success that will bring comfort and style to your home.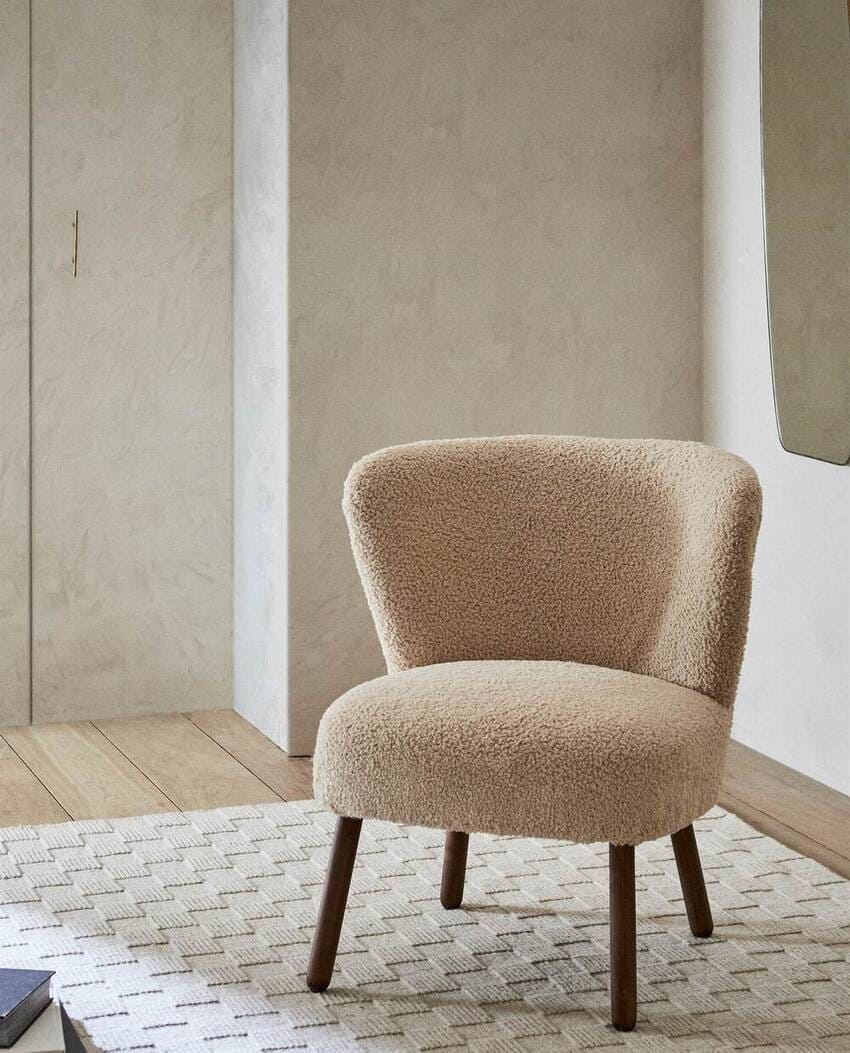 Manufactured to last
Zara home is not neglected with any of its products. So, you can have the Terrycloth Armchair at home as it will be highly durable and comfortable. Especially since it is made of materials such as:
Pine wood and plywood in its structure.
Rubber wood on the legs, making it much more resistant and stable.
Polyester in the upholstery to prevent scratches, bumps, and fading.
Polyurethane in the filling to ensure comfort and softness when you sit.
For a comfortable price of $329, you can have this fantastic model at home that has nothing to envy to any other. And so that you can have it looking like new at all times, Zara Home recommends that you take care of it with:
Avoid getting it wet.
Don't wash it.
Keep it away from direct sun.
Remove dust or any dirt with a dry microfiber cloth or duster.