Your children's room needs space for them to have fun and grow in a healthy way. For that reason, IKEA has a transformable bed that is sweeping sales right now. It is the ideal accessory to complement the children's bedroom, for the versatility it can offer.
The Swedish store offers you this innovative product at an economical cost, to compete with the models of Zara Home and Costco in the United States. In this way, you can provide comfort and well-being in the room of the little ones. In this Look At The Square (LATSQ) guide, we have to tell you about this wonderful home accessory.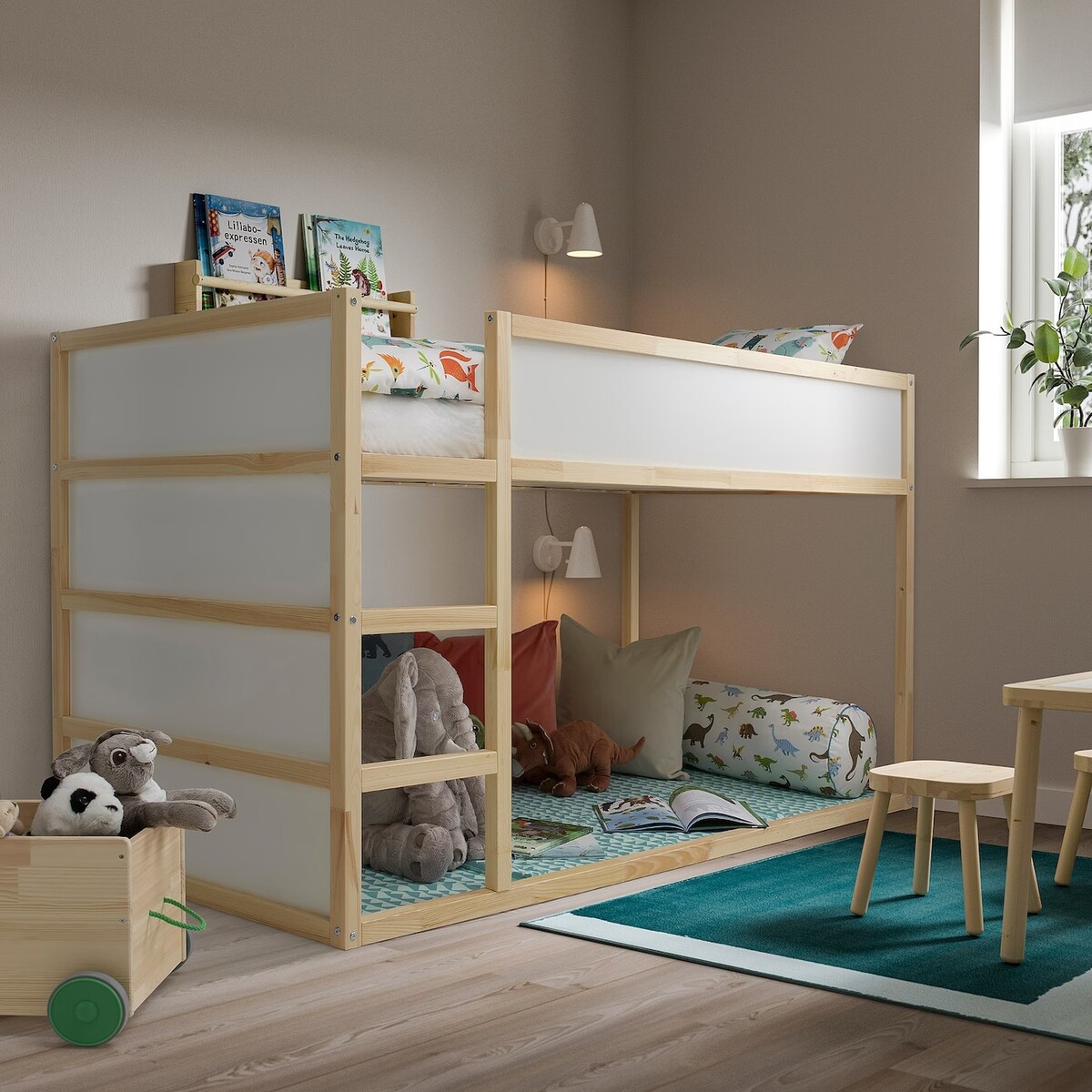 IKEA KURA Reversible bed
In order not to have to make many changes in your children's bedroom over the years, IKEA has the ideal product. This is the KURA Reversible bed model in its catalog. This is a bed that can be transformed over time. In this way, you can create space inside the children's room so that they have more freedom.
The way it is designed, this is an article of great utility and versatility. In other words, the KURA Reversible bed model from IKEA can be easily adapted to any need. And best of all, you will have the opportunity to elevate your design with other accessories to create a unique environment where your child can rest.
The perfect reversible bed for the little adventurers
This IKEA product will allow you to save money in the long run, because of the way it works. It is a reversible bed whose height can be raised progressively. In this way, you can free up space on the surface of the room. As a result, your child will have more space to play and do all their activities.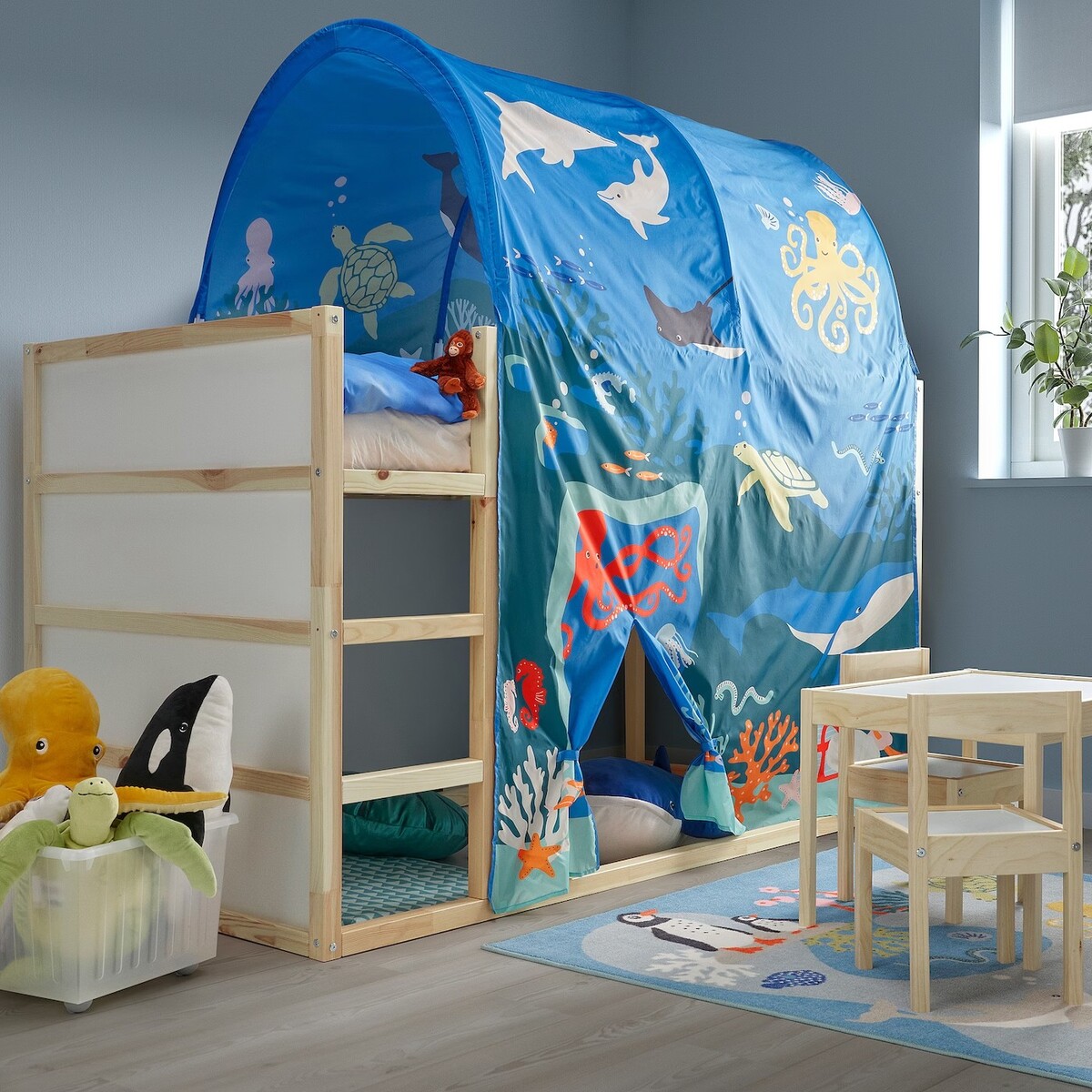 A strong and enduring product for any mischief
Thanks to the composition it has, this reversible bed from IKEA can be part of your home for many years. It is a product that adapts well to different environments and does not require frequent maintenance. Therefore, it can be kept in good condition with ease. The materials used are the following:
Adhesive
Solid pine
Colorless acrylic varnish
Acrylic paint
Sheet of paper
Fiberboard
Compact dimensions to fit any corner
On the other hand, it is also important to note that this reversible bed from IKEA does not take up much space. Not only for its ability to rise, but for the compact dimensions it has. Thanks to this, you can complement the bedroom with other accessories. The measurements of this product are as follows:
Length: 78 3/8 inches
Width: 41 3/8 inches
Height: 45 5/8 inches
Height in the lower space of the upper bed: 32 5/8 inches
In addition, the reversible bed can withstand a maximum load of 220 pounds. With respect to the mattresses it requires, they must have the following measures:
Length: 74 3/8 inches
Width: 38 inches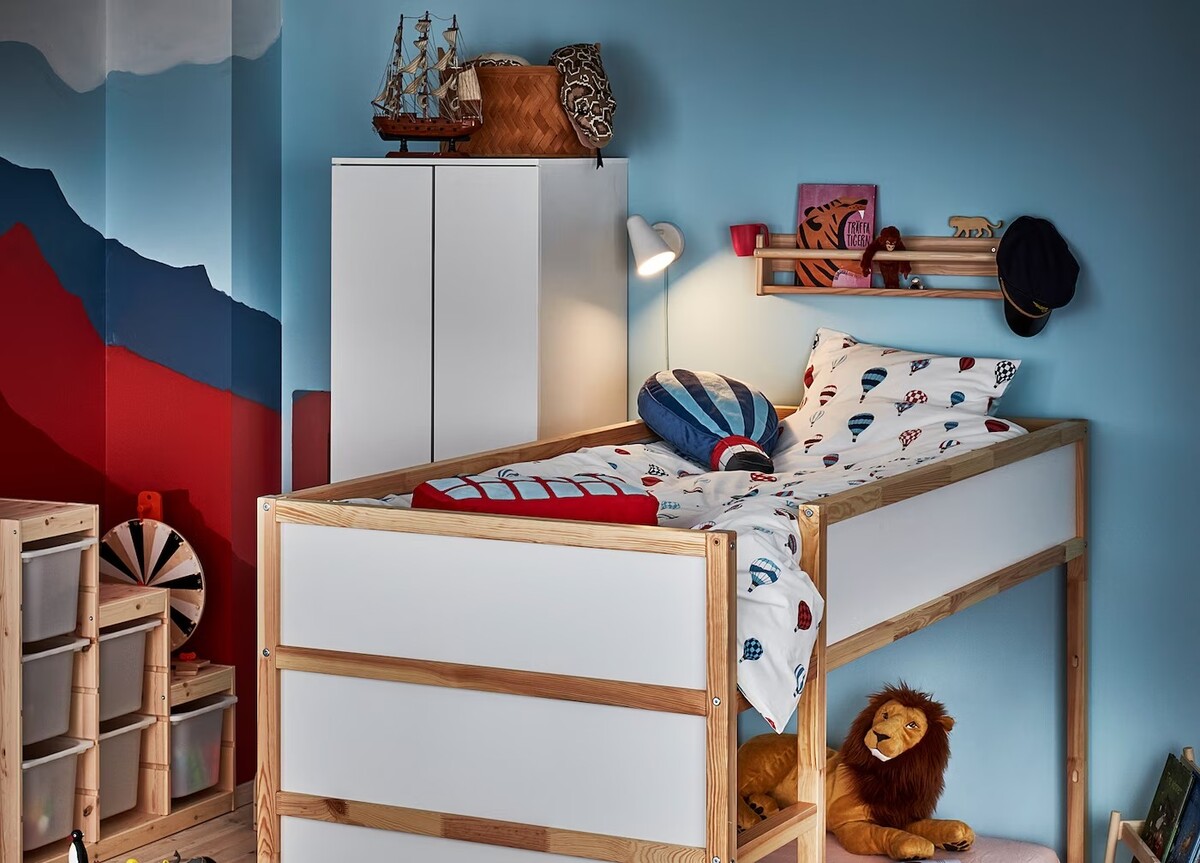 IKEA KURA Reversible bed price
Currently, this IKEA product is one of the best sellers on its website. This is due to all the splendid qualities it possesses. In addition, it should also be mentioned that the KURA Reversible bed model has an economic cost. This is an item that you can purchase for only $299.00, with different payment methods.