Christmas is getting closer, and you don't need to go to expensive places to taste a delicious dessert. We already know this at Look At The Square (LATSQ), and for this reason, we want you to keep Trader Joe's chocolates, canes and puddings in mind on this festive date.
At Trader Joe's you find cakes with the traditional flavors of Christmas. Feel free to share the ice cream! Your office colleagues will thank you. Don't you have dessert for Christmas Eve dinner? Below, discover the most delicious Christmas treats that exceed the quality and price of any other store in the United States.
Trader Joe's Favorite Sweets An Inspired Truffle Collection
Some chocolate truffles you cannot miss at Christmas. In this way, the Favorite Sweets An Inspired Truffle Collection is a box with 12 truffles filled with Christmas flavored cookies. At the same time, their coverage is sprinkled with crushed biscuit, and others are dipped in white chocolate.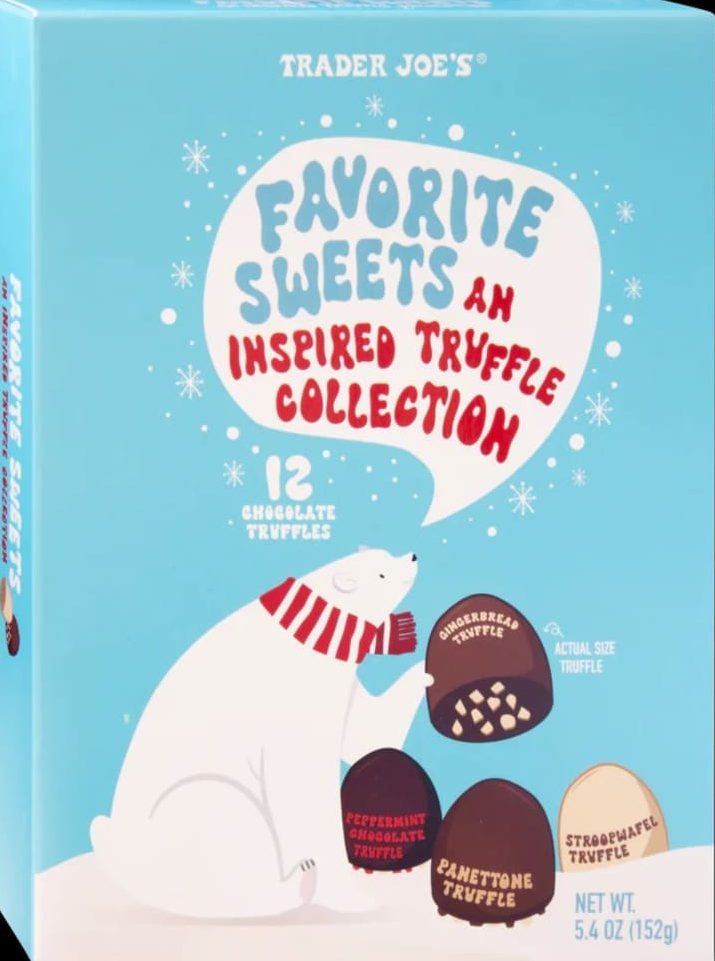 Likewise, another of the flavors that the packaging has are mint truffles with chocolate, whose coverage is chopped Christmas canes. Likewise, the Panettone Truffle has caramel with blueberries and orange inside. The cost of the packaging is $5.99. Also, you have to take advantage because it is a limited edition product.
Gingerbread Ice Cream
Although at Christmas the weather is mild and cold, an ice cream never hurts, especially if it is Gingerbread Ice Cream. Gingerbread is a safe bet at Christmas, but how about trying its ice cream version?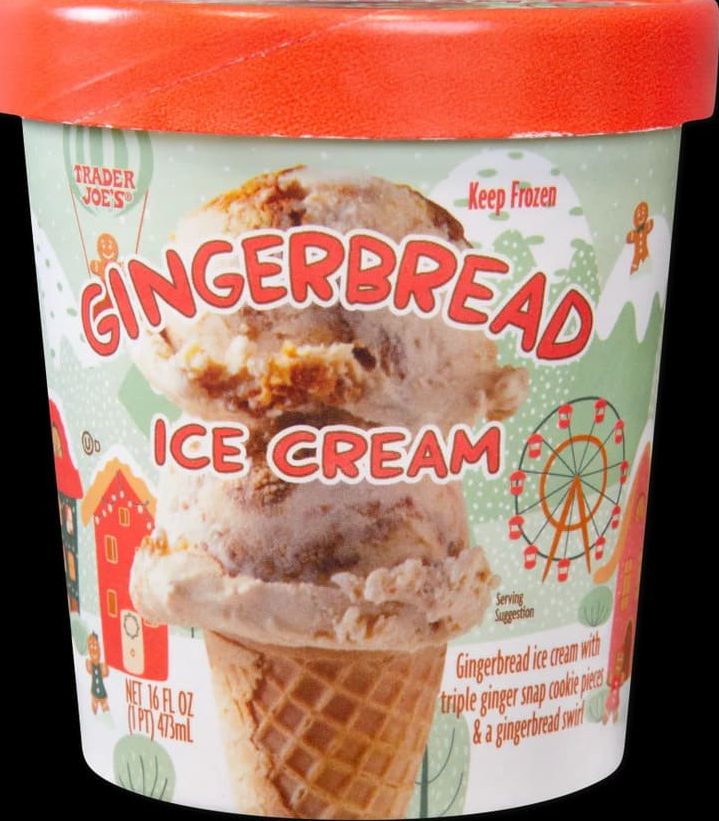 What really impresses about ginger ice cream is not only its spicy flavor, but also that it makes you remember those past Christmases and the warmth of home. The texture of the ice cream is thanks to the presence of cookie pieces in the mix. On the other hand, the main ingredients are cane sugar, milk, cookies and ginger. The 473 ml presentation can be yours for only $3.49. Remember that the total calories per container is approximately 920.
Trader Joe's Mini Chocolate Mousse Desserts
It turns out that you are at home and a visit came to you at the last minute, do not lose control! The Mini Chocolate Mousse Desserts will save you this time. It is a package with mini sweets ready to serve. The base of the dessert is Belgian chocolate, accompanied by sugar, cocoa powder, unsweetened chocolate, and other ingredients.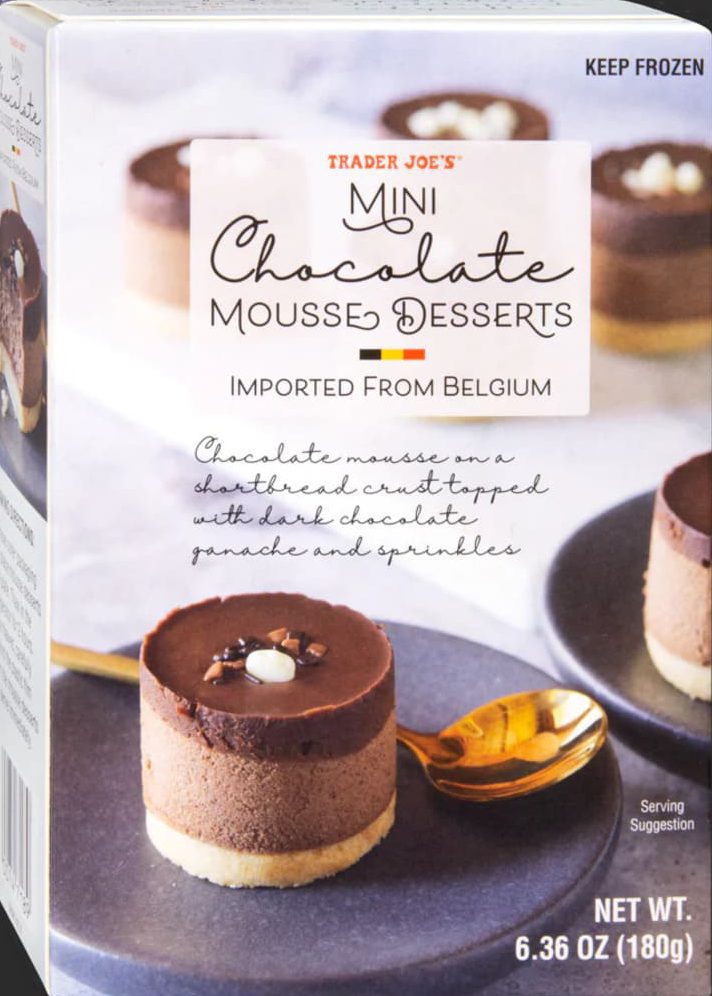 Added to this, you can have them refrigerated, since they keep very well. The recommendation is that when you are going to serve them, you take them out of the fridge a few hours before, so they will look fresh. You may think that it is a super elegant sweet, and that its cost is high, but the truth is that the packaging costs $4.49.
Dark Chocolate Covered Gingerbread Cookie Folk
It's time for the inevitable gingerbread cookies! Luckily, Trader Joe's knows that the presence of this dessert is a tradition in all homes. This is how they released their own version, the Dark Chocolate Covered Gingerbread Cookie Folk.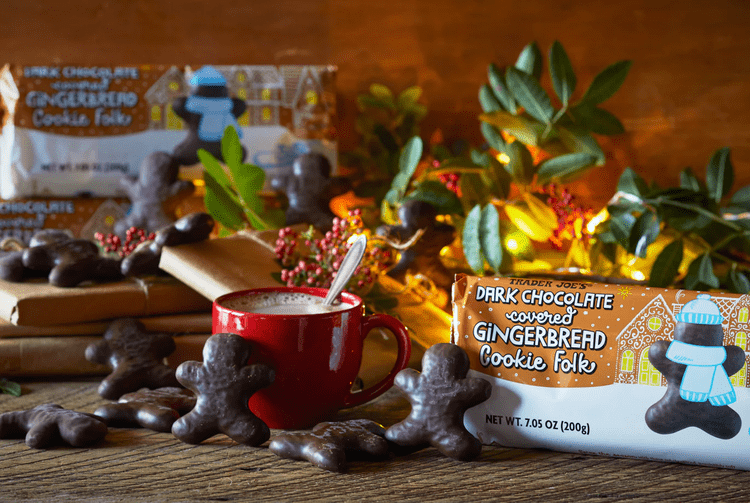 It consists of gingerbread cookies dipped in dark chocolate. The cookie is soft on the inside, but crunchy on the outside. What if it deviates from the original version is that it is missing the nuts. It is important to highlight that they are cookies that may contain eggs, soybeans and peanuts. The price does not compare with others on the market. The 200 gram package has a cost of $3.49.
Trader Joe's Handmade Candy Cane with Cocoa Center
Candy canes are another sweet that cannot be missing at Christmas. In this sense, the Handmade Candy Cane with Cocoa Center are red and white striped canes that do not have artificial colors. In this way, the color comes from the red radish and tapioca syrup.
You can take home the unit for only $1.49, which represents 50 grams and has a total of 200 calories.