Urban Outfitters is one of the most famous sales platforms in the world of decoration throughout the United States, because it offers products that bring a new style, full of class, elegance and quality; however, this time it stands out and grabs the headlines for its good discounts, which will allow you to save up to 50% of your initial budget, something that Amazon, eBay, Walmart and other stores have not been able to match.
You'll get everything from wonderful mirrors, planters and lamps, to practical smartphone accessories. Take a look and don't waste your money shopping elsewhere, Urban Outfitters is what you need.
Gold wall mirror with organic shape
This is a wall mirror crafted from brass, glass and MDF back support platform. It has an asymmetrical, wavy shape with textured edges and modern cut.
The brass frame is lightweight, slim and comes in gold for elegance and design. It attaches easily with a back hook and appliqués that will depend on the surface.
It is 50% off and thanks to that its price is $39.00.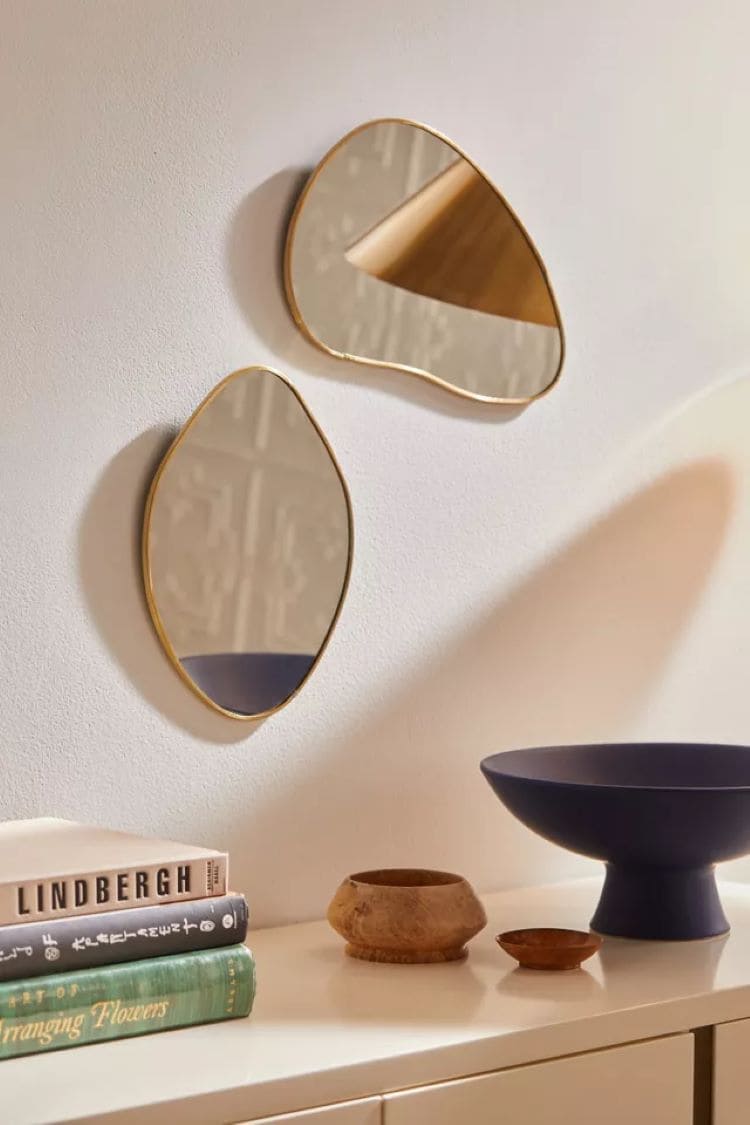 Plush Screen Cleaner Pendant
It is a flirty plush polyester mote with an elastic loop to hang from the edge of your smartphone and use it to efficiently clean your screen. It comes with a yellow emoji design.
It is very soft and delicate, can also be used to clean the screen of other electronic devices, such as Tablet. It measures 2.4 inches in diameter and weighs 0.02 pounds.
It is priced at $1.99 reduced from $10.00.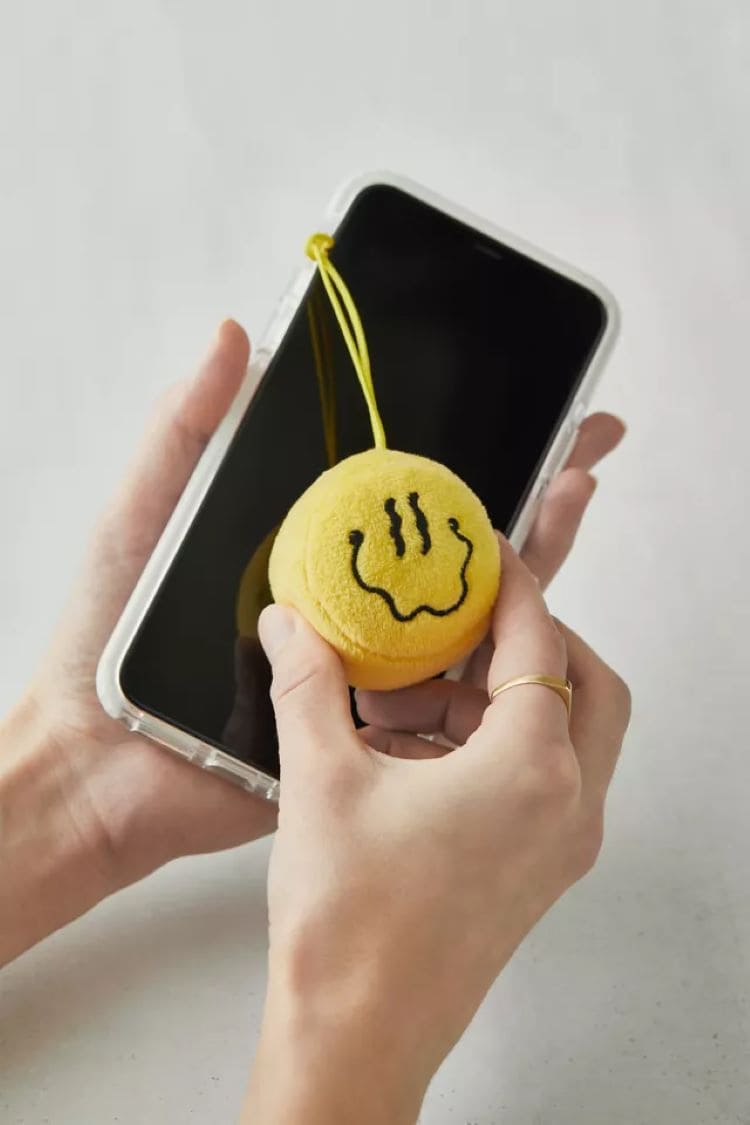 Izzie Self-Watering Planter
It is a very useful product, which automatically waters the plants contained inside. It has a rounded shape, is made of ceramic and has been fixed on another glass container that works as a watering system.
It is 60% ceramic and 40% glass, measures 7.87 inches high and has a diameter of 7.4 inches. It is imported and is easily cleaned with a cloth.
It is 30% off and its final price is $59.00.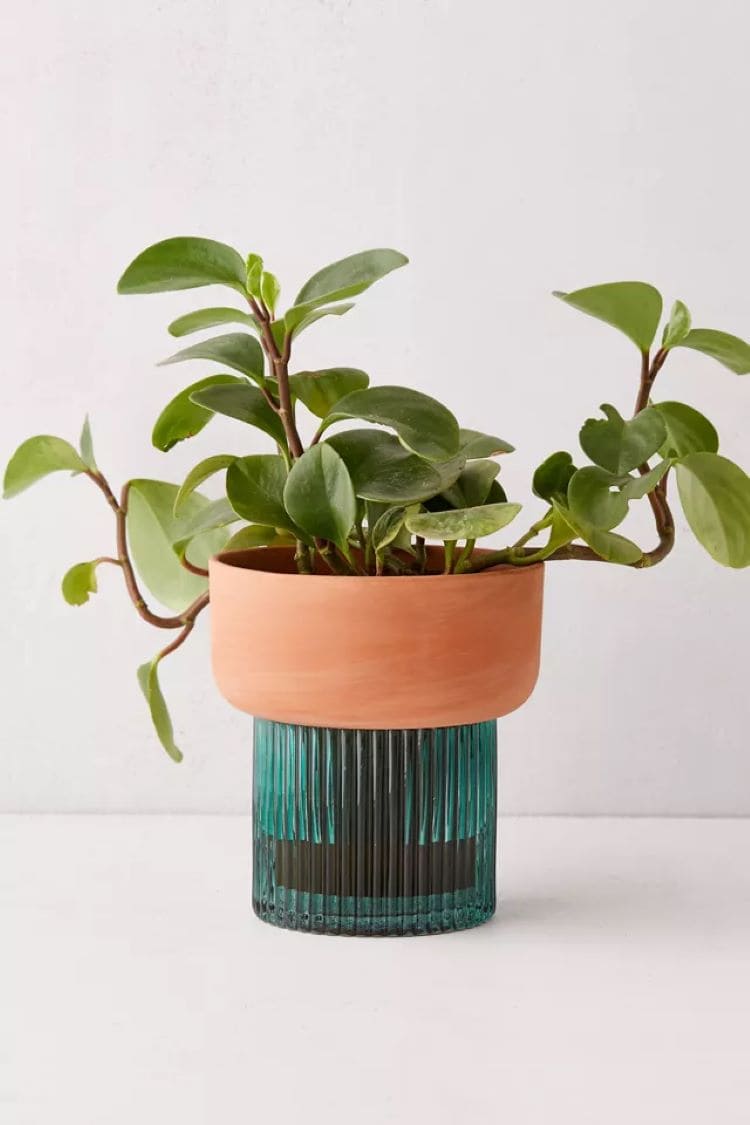 Ansel Glass Table Lamp
It is an Italian designed table lamp, it has a beautiful vintage or retro style that is timeless and timeless. It has been handcrafted, entirely in clear or patterned colored glass, and is easily cleaned with a damp cloth.
Its base is bulb-shaped and the shade has an angular structure. It is compatible with type A bulbs, with a maximum wattage of 60W. It measures 7.78 inches in diameter and has a height of 9.82 inches.
It connects to the mains with a cord whose maximum length is 7 feet and weighs 4.03 pounds. It comes in a variety of colors, including: white, blue, orange, brown, among others.
It has a 20% discount and its price is $99.00.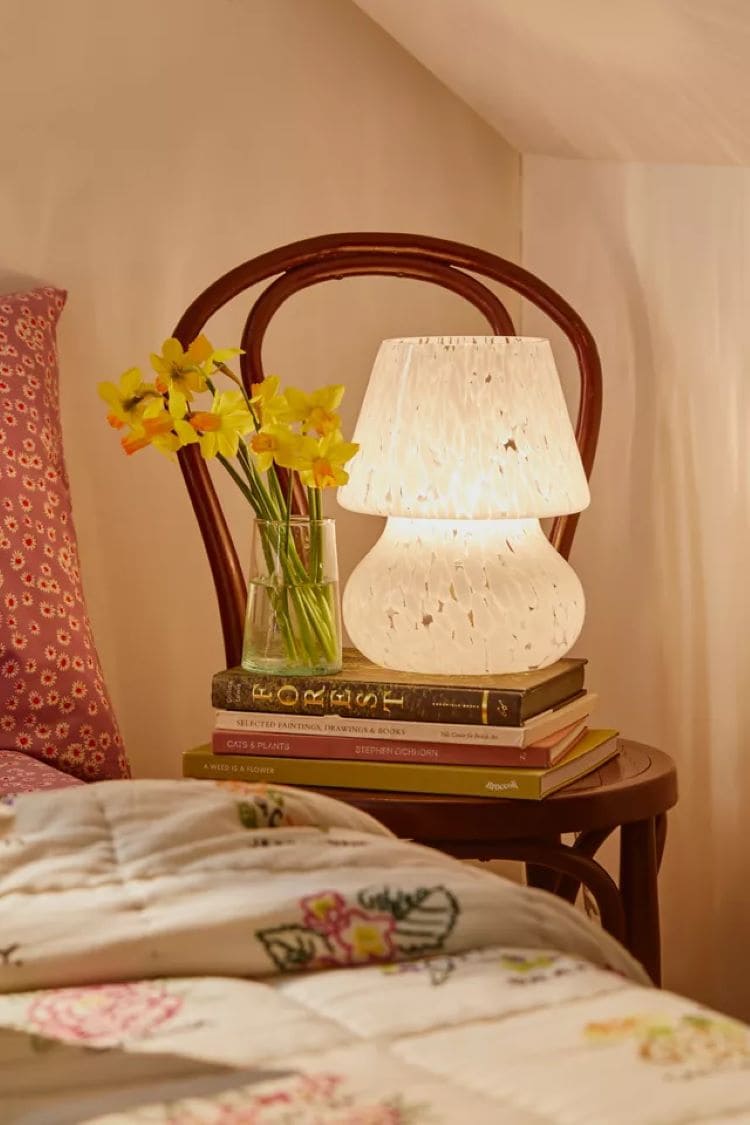 Take home these cute products and look for many more in the online store of Urban Outfitters, they are to reinvent all the decoration, do not think twice! You're in the right place to decorate with style and save a lot of money.