While IKEA has been one of the most reliable options to equip a house, its biggest rival has been given the task of integrating very useful accessories into its catalog.  Zara Home takes a step forward, to become an unmissable option for your kitchen with a storage unit that will make you fall in love.
The Spanish store is committed to a design that, despite being simple, is adaptable to all types of environments and can be a total success in many parts of the United States. That is why it has also reached the portal of The Look because experts believe that simplicity is worth a lot and is capable of giving a lot of elegance to all spaces. Let's see a little more about what it is: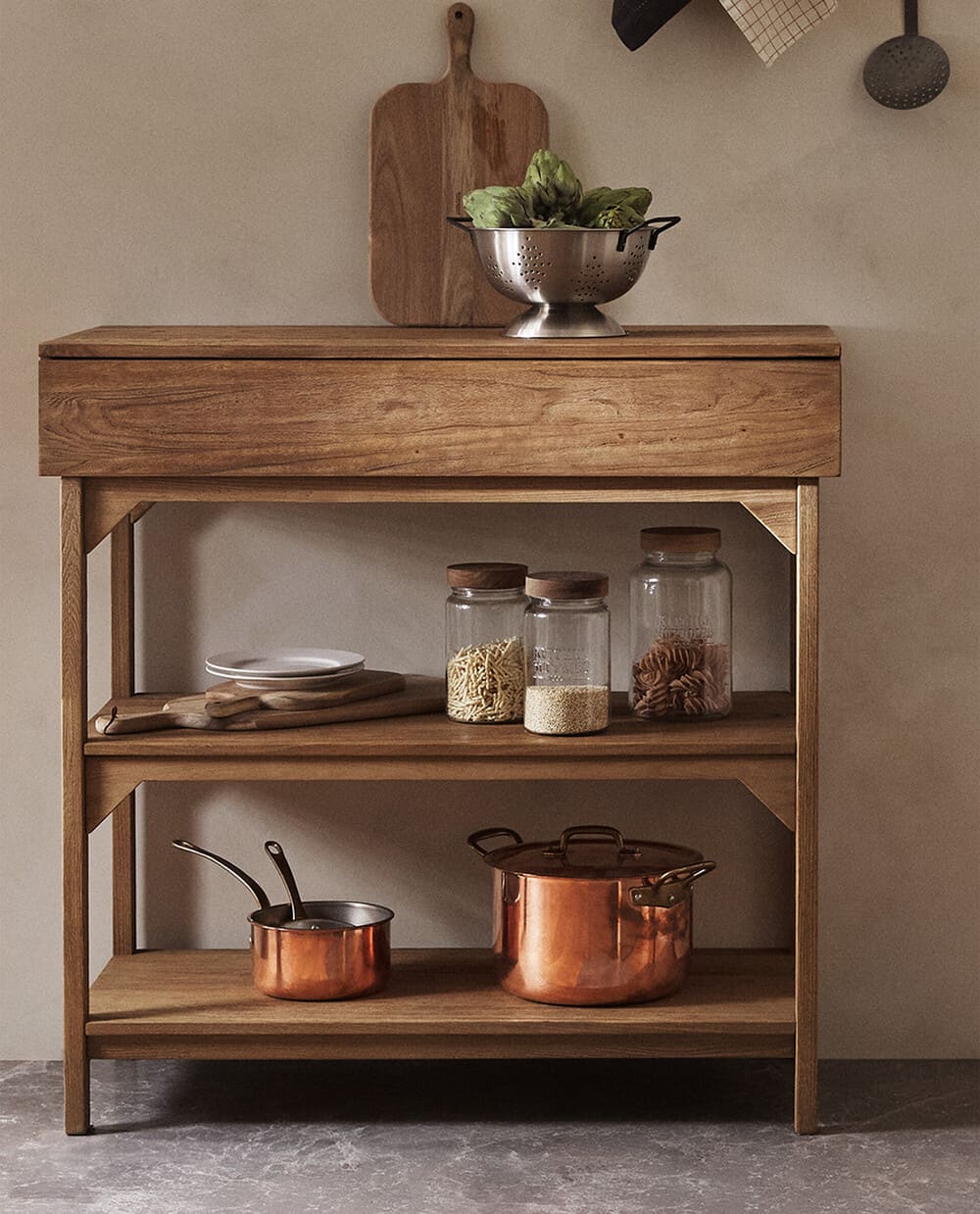 Zara Home Wooden Storage Unit
Wooden accessories tend to look splendid inside any kitchen, no matter what decorative style they have. For that reason, the Wooden Storage Unit model from Zara Home is one of the best options to equip kitchen space. This is a product of great functionality and a spectacular traditional style.
Apart from this, the Wooden Storage Unit model of Zara Home has several levels for storage and organization. In this way, you can separate all your kitchen utensils the way you want. As a result, you will have no problems when looking for them and thus save you a lot of time. And best of all, it is an easy product to clean.
2 shelves and a top drawer
This Zara Home product stands out for having an open and closed design at the same time, for a more versatile organization. This is because it has 2 lower shelves and a drawer on the upper level. Therefore, there are 3 levels in total to store kitchen utensils and other essential accessories that you can organize in the way you see fit.
Each of the shelf levels has plenty of space to store a wide range of accessories. In addition to this, these are made with high-quality wood that is quite durable. You just have to make sure to keep it clean with a cloth, so that this product is part of your kitchen for a long time.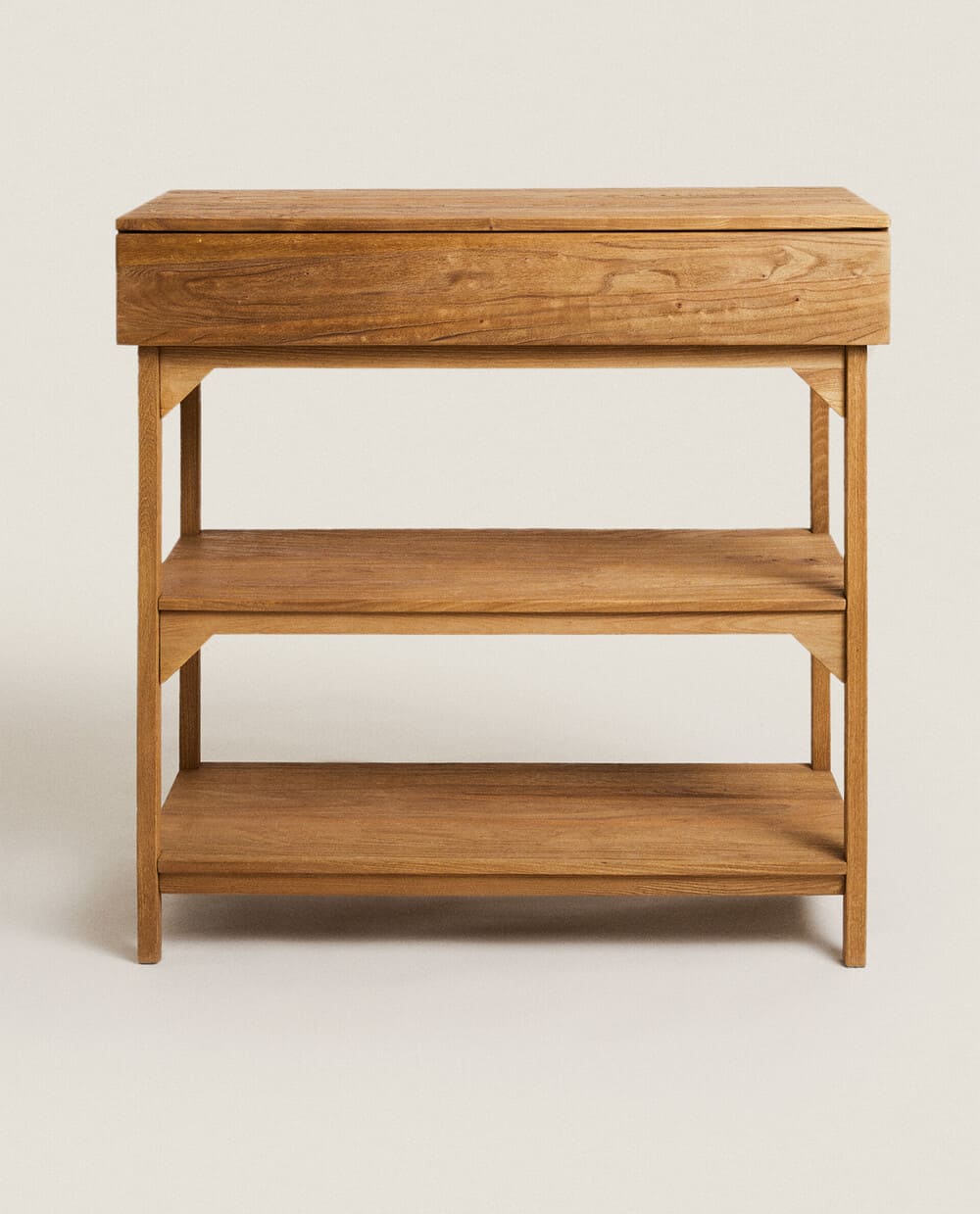 You can use it as you prefer
Despite being a product for the kitchen, this shelf can also be adapted to other spaces inside your home. This is thanks to the timeless style it has around its entire structure. In addition, the shelf has light weight that facilitates its transport inside the house. Therefore, you will have no problem moving it.
Then, you can use this product from Zara Home to decorate your living room or other rooms of your home. In any case, the shelf fulfills the same function as inside the kitchen. That is, it will help you organize all your accessories for personal use in the best possible way. This way you can reduce the clutter you have in your home.
Product dimensions
Height: 35.4 inches.
Width: 35.4 inches.
Depth: 17.7 inches.
Weight: 32.14 kg.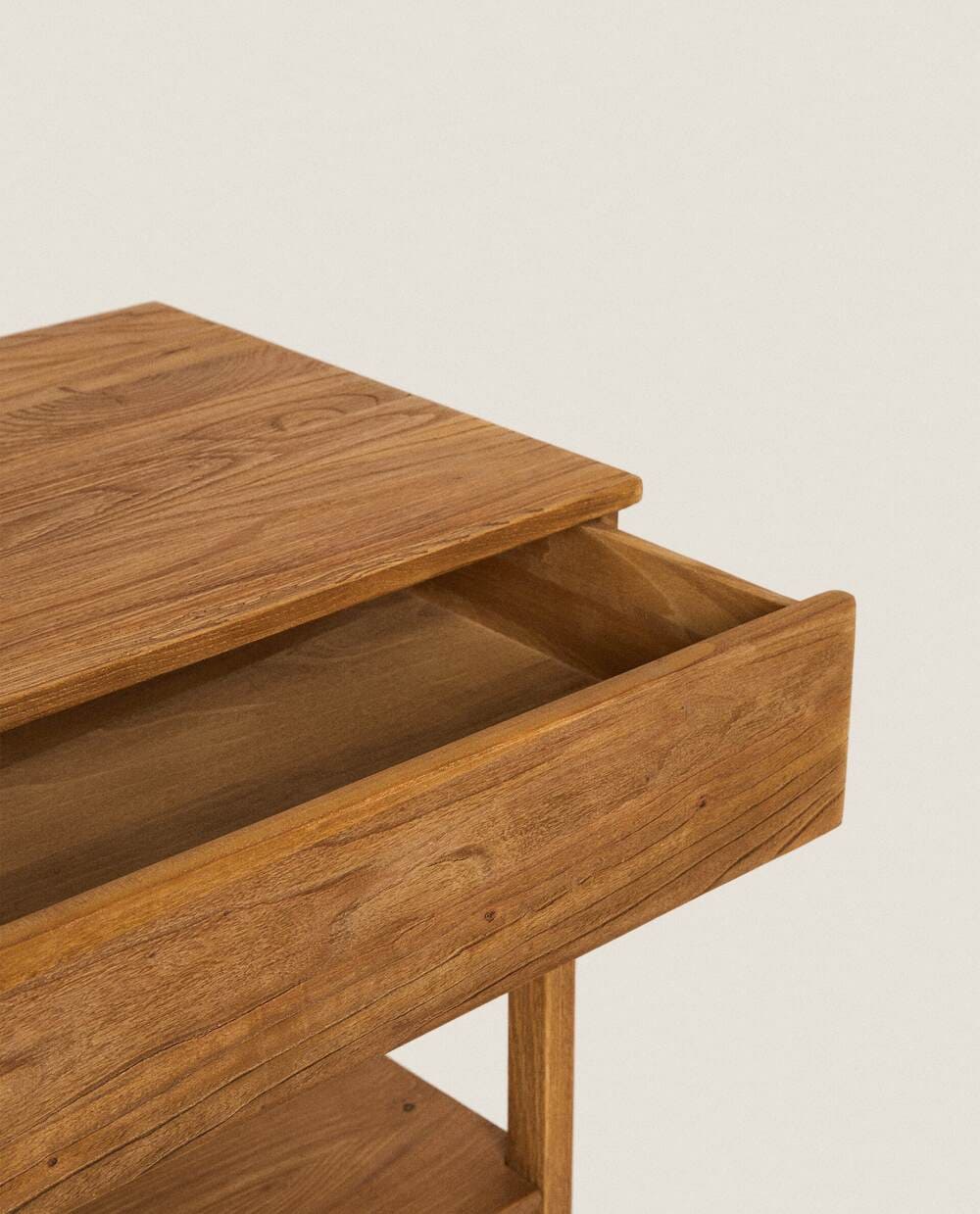 Zara Home Wooden Storage Unit Price
Do you want to buy the Wooden Storage Unit model from Zara Home for your kitchen? Do it from the official website, to save time in the process. This product to decorate the interior of your home has a reasonable price of $799. In addition, you have different shipping options, refunds and returns in case of any problem.