It doesn't matter if you're a new parent or have already done this job many times, Amazon gives you the security you need at all times. For family outings, everyone's safety comes first. And in the United States, when trips can get long, a comfortable chair will keep your baby calm throughout the trip.
The company of Jeff Bezos has put its effort into providing you with accessories that are necessary for day to day. And we at Look At The Square (LATSQ) who want to make you feel comfortable wherever you go, show you an indispensable accessory for your baby to accompany you wherever they want to go.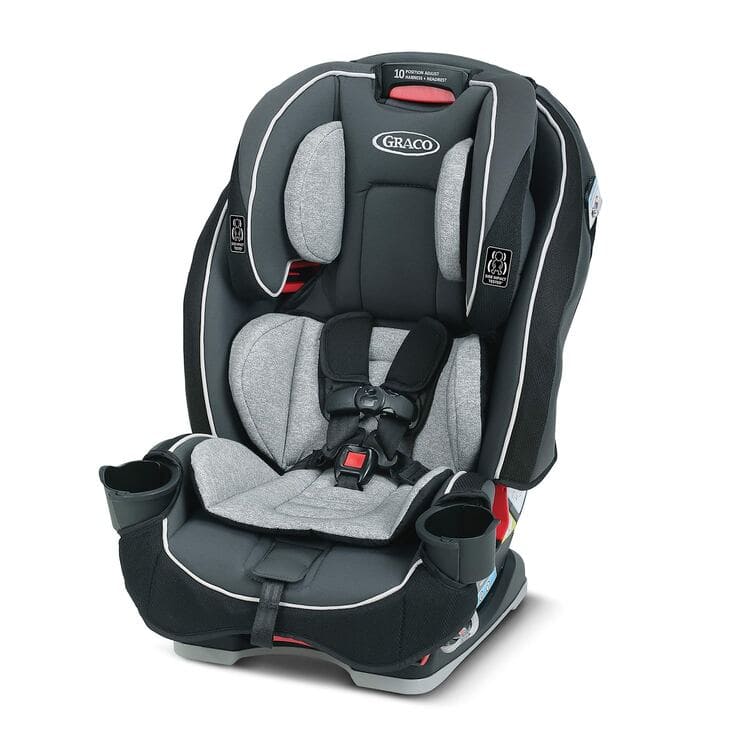 Amazon Graco SlimFit Convertible Seat Darcie
The Graco – SlimFit Convertible Seat Darcie can keep your young son or daughter safe in the car or anywhere they are. It has great adaptability and also gives a lot of comfort to its delicate body. The price of this is $219.99.
Secure seat
Its seat has 3-in-1 safety and for that, it uses 2 harnesses placed in places that guarantee that your child will not leave. The first harness faces the rear and holds from 5 to 40 pounds. Then, there's the forward-facing harness that holds from 22 to 65 pounds.
And the third safety measure is in the seat with a high backrest. All this has the objective that in addition to providing security, you can also know that, if your child grows, he can continue to use the seat until he reaches his limit.
Compact design
The space in the back of the car is very important, so its design is ultra-thin. On the sides, you can see two cup holders that can be folded and unfolded. There you can place baby drinks and also water for him to drink every time he is thirsty.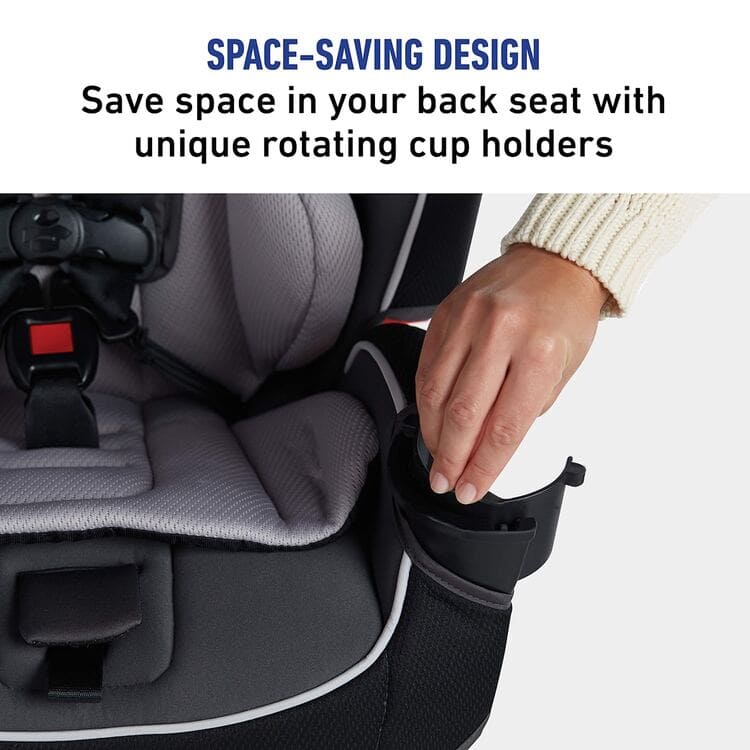 Graco ProtectPlus Engineered
The Graco – SlimFit Convertible Seat Darcie has been tested by engineers to ensure that your child will not be hit in any direction in case you have an accident or the car overturns. The harnesses has can be put in a fixing mode that does not allow your child to stretch them and thanks to that, in case of an accident, they will be placed in one place.
Positioning modes
The seat can be reclined in 4 different positions so that, depending on what your child wants, they can have the greatest possible comfort. Also, the headrest part has 10 forms of positioning so that the neck and head of your little one do not get tired and do not suffer from pains for that.
Installation
It has a system called LATCH InRight that has a press button that allows you to make an extremely safe installation. For this, the design has a piece that when it is securely fitted, makes the noise of a click. So, if it doesn't sound, it's because it's not installed yet. It has a level indicator that can help you in the installation and that is fixed safely anywhere you place it.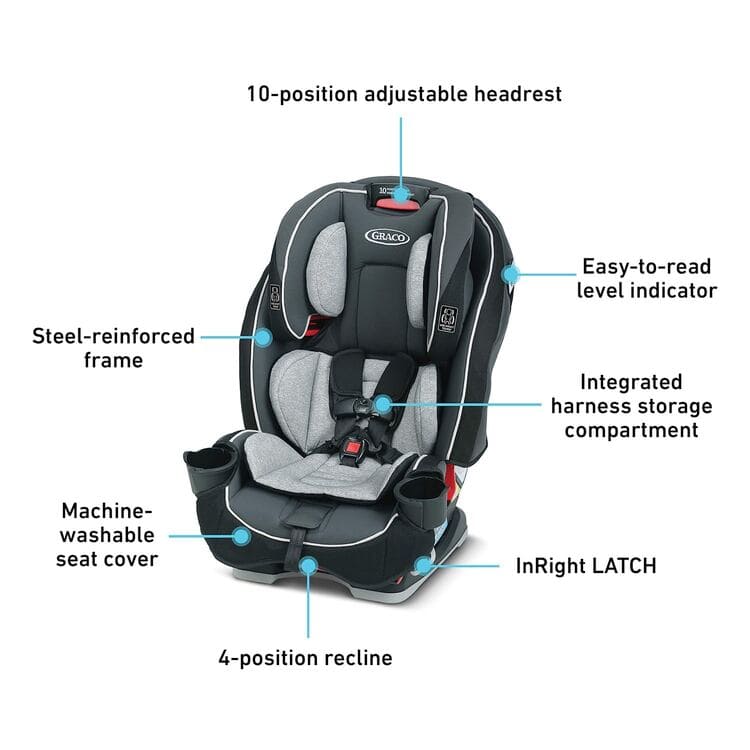 Dimensions
Height: 19.9 inches.
Width: 21.5 inches.
Depth: 25.5 inches
Amazon Shipping
The shipments that Amazon makes have a lot of variation in terms of price. All this will depend on the type of product you are buying. Likewise, you can also choose a shipment in relation to urgency. However, all you will know at the time of finishing the billing.
Before making the payment, you are asked what shipping method you want to use, and then you are given the prices that the shipment will be worth, taking into account the area to send the product and the weight and size it.