Amazon kitchen accessories are highly needed to have a satisfying cooking experience. And when your friends or family from the United States visit you, it's the perfect opportunity for you to put them to use. In Look At The Square (LATSQ) we have shown you ovens, pots, ice cream machines, refrigerators and more… but this time Amazon left us amazed.
The company of Jeff Bezos has included in its catalog an air fryer ideal for experts and beginners. And although it can attract attention for its characteristics, what is most astonishing is its price. Cooking has never been easier, and this fabulous company never disappoints us.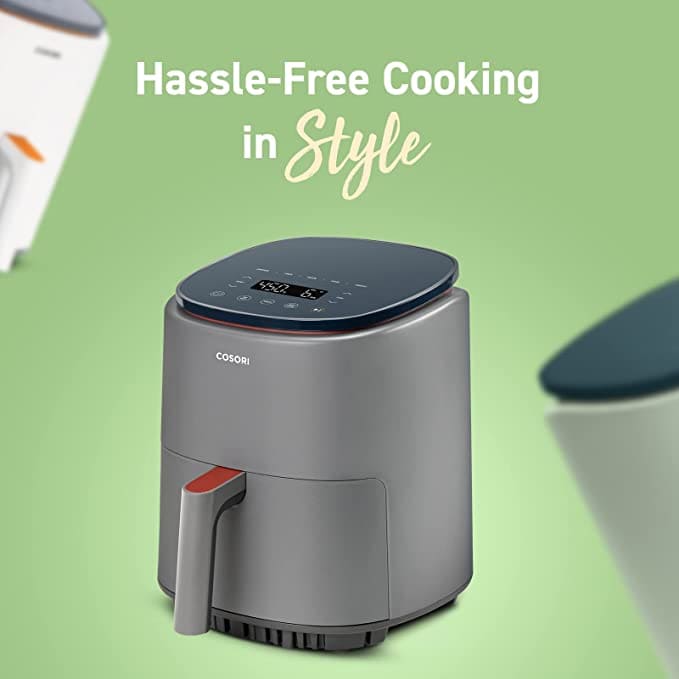 Amazon COSORI Air Fryer with 7 Cooking Functions
COSORI is one of the best brands of kitchen accessories, and Amazon now includes this air fryer for you. With a unique design, it is characterized by being compact, modern and with 3 different colors to adapt to your kitchen perfectly.
Also, say goodbye to spending hours and hours in the kitchen, because with this product the cooking will be very fast. Its temperature can reach up to 450°F, making any meal ready in a matter of minutes.
In the same way, this COSORI air fryer is ideal for any beginner in the kitchen. It is very easy to use, because it has 5 presets activated with a single touch. In addition, with the help of the manual, you can experiment with the functions of cooking, preheating, and keeping your meals warm.
Thanks to its incredible heating technology, this air fryer can automatically detect and readjust heat during cooking. In the same way, this feature makes your meals crispy, and without the risk of burning,
And of course, you cannot forget the biggest advantage that air fryers give you. They make your meals much healthier, by using 97% less oil than traditional fryers.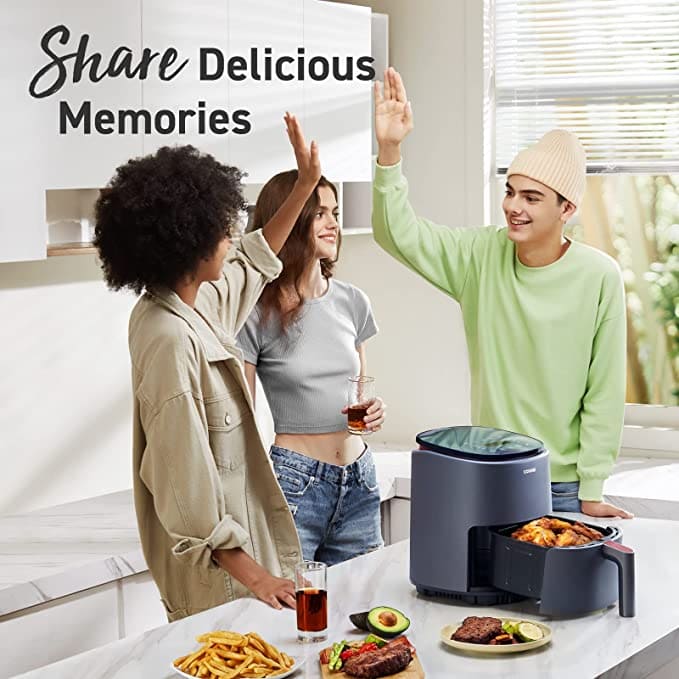 Easy clean!
No one enjoys having to clean up after having enjoyed a fantastic meal. Therefore, this product saves you that bad time, because in addition to being dishwasher safe, it is very easy to clean. In addition, its non-stick material does not contain BPA or PFOA and prevents meals from sticking or staining the material.
Reminders to make your meal perfect
One of the best advantages you will have with this product is that you do not need to be on top of it for your food to be safe. You can spend your time in other activities, and the air fryer will automatically alert you when to turn or shake your meals.
Halfway through cooking, it will give you a notification that will reach the phone you have linked to the air fryer. So, thanks to these smart notifications, you'll know the progress of your meals wherever you are.
More than just an air fryer
Not for nothing this product is one of Amazon's best sellers. Because in addition to being compatible with Alexa, it allows you to have greater versatility within the kitchen.
In the same way, it is so safe to use, that even the little ones in the household can learn to cook with it. Thanks to its automatic shutdown, it protects against overheating and short circuits.
Specs
Special feature: Manual control, programmable.
Dimensions: 13.6″ depth x 10.8″ width x 12.8″ height.
Color: Gray.
Capacity: 4 rooms.
Material: Aluminum, plastic, metal.
Recommended uses for the product: Reheat, fry in the air
Output power: 1500 watts
Item weight: 9.75 Lbs
March COSORI
Power: 1500
Voltage: 120
Application control method
It has non-stick coating. Yes
Is dishwasher safe: Yes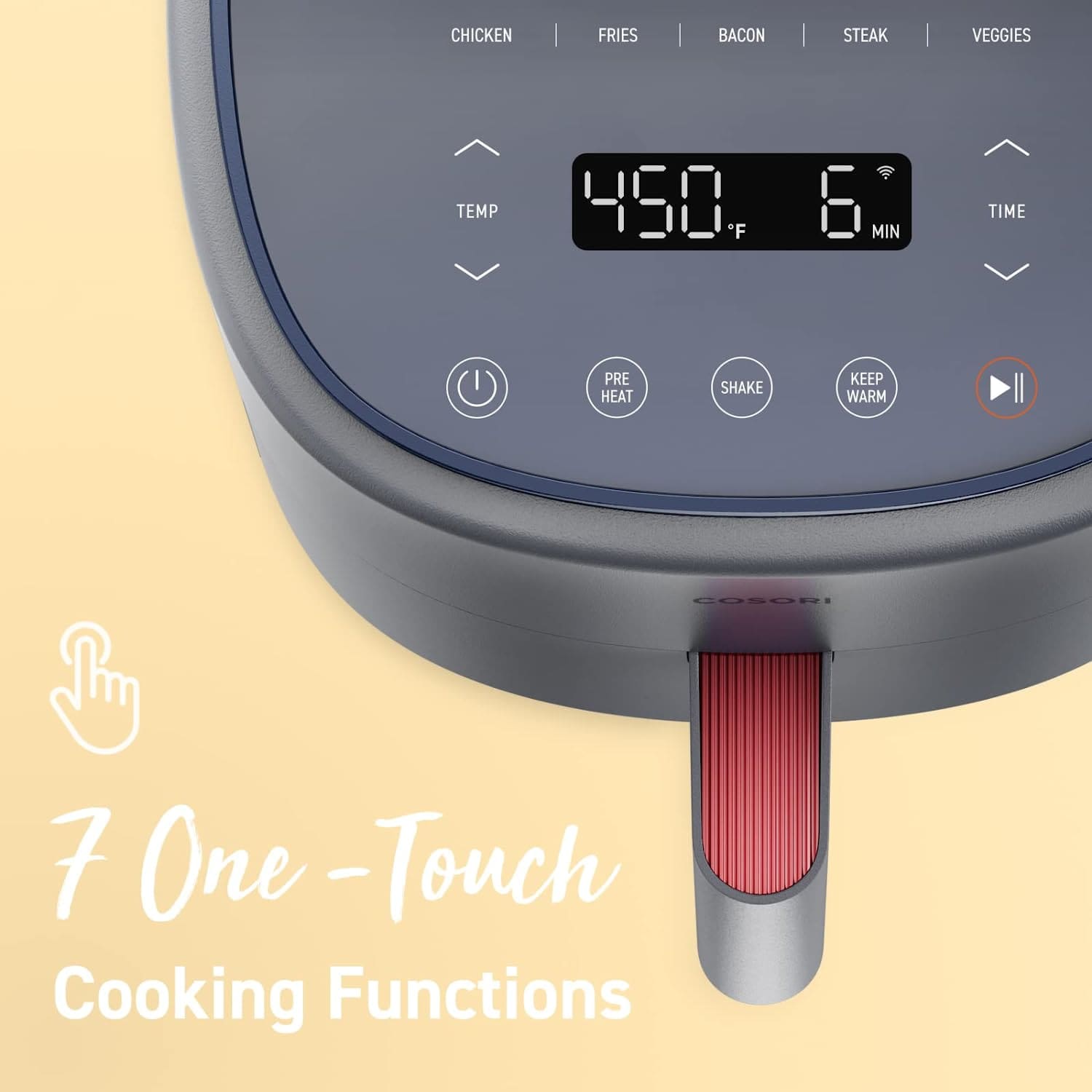 Amazon Price
Believe it or not, on Amazon you can find this fabulous air fryer for as little as $99.99. You will enjoy all its features, for a totally affordable price.