Less and less until Christmas Eve, and see that all the Christmas gifts are waiting for us under the Christmas tree. One bigger than the other, they turn this moment into one that the little ones will never forget. And because of that, Walmart wants to get in on it with the Power Wheels Dune Racer.
From its web catalogue, it reaches every corner of the United States to make your Christmas a little better. If you didn't know what to give your little one, at Look At The Square (LATSQ) we assure you that this will be a fantastic option. Skip the Amazon and Target dolls, colors, or clothing, and treat yourself to this can't-miss option.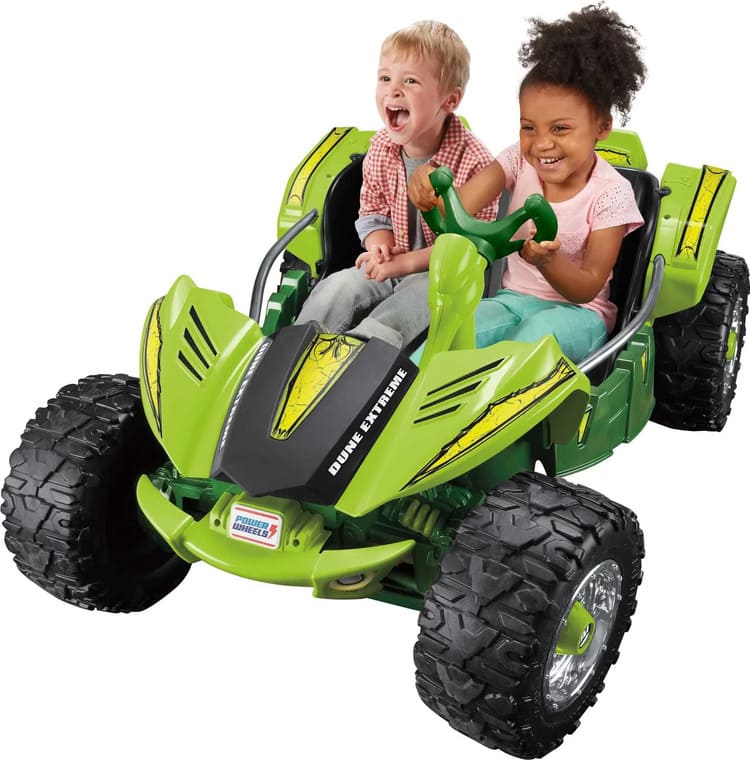 Walmart Power Wheels Dune Racer
It is a car of compact size and striking design, to attract the attention of the smallest of the house at first sight. The Power Wheels Dune Racer model is off-road, with the ability to adapt to different surfaces, without losing its high performance. It is easy to handle, suitable for 2 passengers and its structure is of high quality, with good resistance.
In addition, Power Wheels Dune Racer has different speeds and a built-in long-lasting battery. In this way, the smallest of the house can have fun for many hours inside and outside the house. And best of all, they will do it safely, without the risk of suffering a driving accident.
Key details and must-sees
It is a toy suitable for children who are in a range of 3 to 7 years. Both by size and cognitive development.
The vehicle can reach a speed of 2.5 to 5 mph when driving forward. When it goes in reverse it only reaches 2.5 mph.
It can work on smooth, wet and unstable surfaces, thanks to the traction system it has.
Steel structure and has metal side bars for hand support.
It has integrated a Power-Lock braking system and remote high-speed lock. This way you can ensure the safety of your children when driving.
In the area under the hood has a secret storage to store personal objects or other toys.
The integrated battery it owns is 12 volts and comes with an included charger.
It has 2 seats and supports a maximum weight of 130 pounds or 59 kilograms.
It is compact in size and weight, ideal for easy transport and storage. Its exact dimensions are 15.00 x 29.50 x 41.25 inches and 78.07 pounds.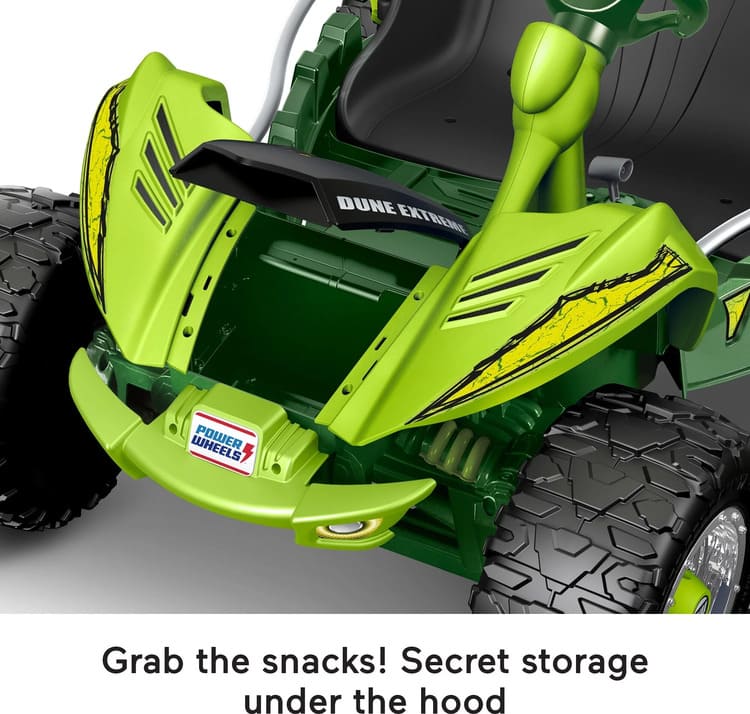 How to use Power Wheels Dune Racer?
In order for your children to play with this splendid toy car, you will first have to assemble it.
Assembling the vehicle is simple, since you only have to follow the instruction manual that comes in the box.
Once it is ready, make sure it has a battery to be able to turn it on.
It is also recommended that you enable high-speed blocking before your children start using the product.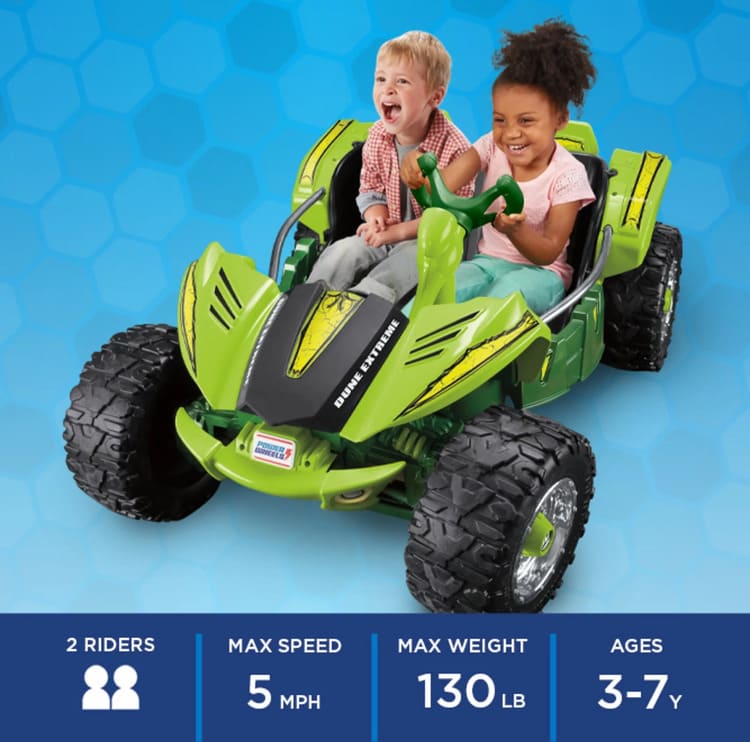 Get it at a convenient-looking Walmart catalog
Within the catalog of toys on the official website of Walmart, you can get the Power Wheels Dune Racer model. This is available at a discounted price. It used to be worth $279.00, but now you can buy it for as little as $199.00.
You also have the option to pay it in monthly installments of $19 with Affirm. For an additional cost you will have available the option to extend the warranty plan of this product for 2 or 3 years, depending on your preference.