Your old coffee maker may have been damaged by accident or age. However, you may be interested in the proposition that Target has. This compact, personal coffee maker takes up almost no space and is at a truly incredible price in
All the details on this product come from our experts at Look At The Square (LATSQ). This product may appeal to people who are fast-paced and short on time but can still enjoy a good cup of coffee in United States.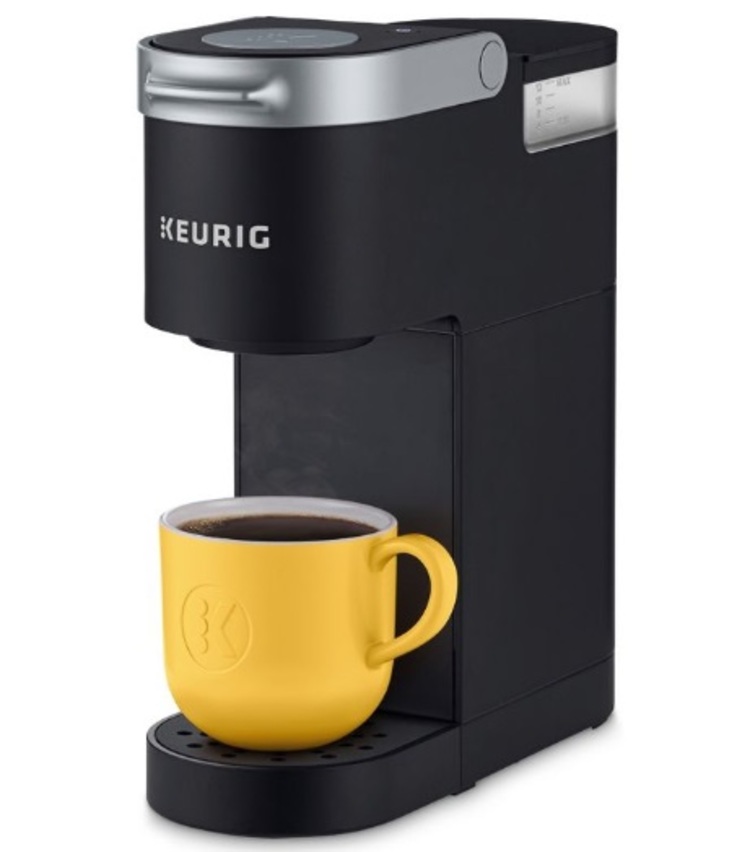 Keurig K-Mini Single-Serve K-Cup Pod Coffee Maker
The Keurig K-Mini brand coffee maker is a compact product. At only 5 inches wide at most, it will fit in any kitchen. Its sleek design has a matte finish, making it perfect for every occasion.
The best part is not only its compactness and design. Its easy operation makes the product most attractive, as its purpose is to serve coffee. Just add fresh water to the reservoir, add your favorite K-cup capsule, and press the brew button.
While it has all the qualities of a coffee maker, it can prepare tea, hot chocolate, and iced drinks. Enjoy a cup of coffee ranging from 6 to 12 oz.
Features and details of the coffee maker
This portable and compact coffee maker has many benefits for those who purchase it, and these benefits and features are listed below:
Presented in up to 6 different colors to match any kitchen, from Black, Red, dusty rose, gray, oasis, and evergreen. Easy to adapt anywhere, especially in those small spaces in your kitchen.
Portable and travel-friendly with a removable drip tray that fits cups up to 7.1″ tall. Easy to clean and maintain and energy efficient; thanks to its automatic shutoff function after 90 seconds of non-use, it will save you money on your electricity bill.
The coffee maker is compatible with the universal reusable coffee filter (My K Cup) and fits anywhere: less than 5.0″ comprehensive, perfect for small spaces. Travel cup friendly, removable drip tray fits travel cups up to 7.1 in tall and has a full accidental brew for easy cleaning.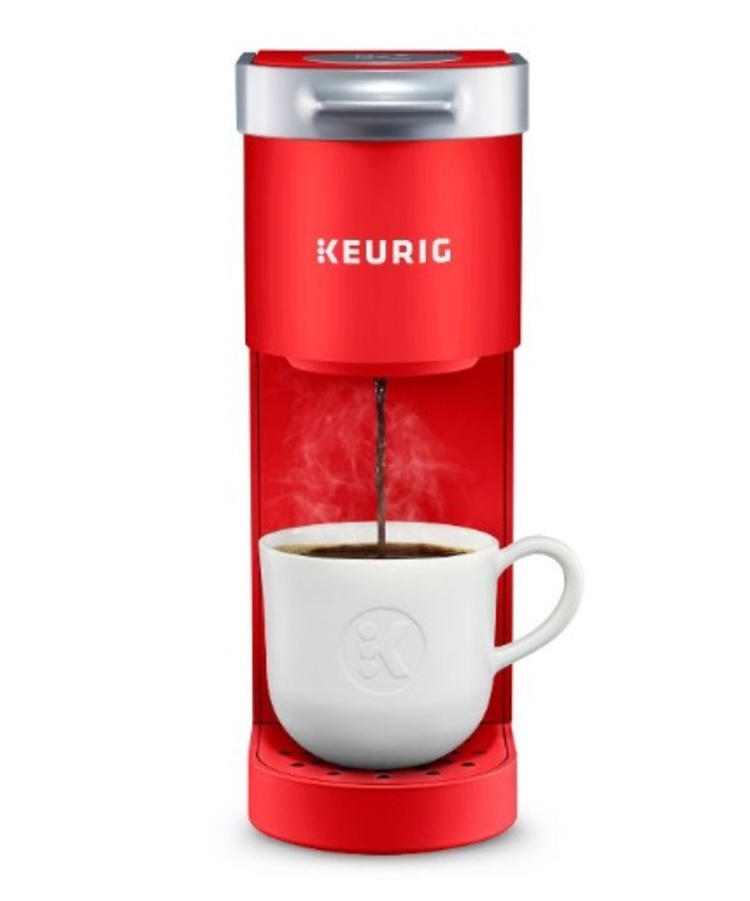 Product technical specifications
Product dimensions: 4.5 "D x 11.3 "W x 12.1 "H inches
Weight: 4.6 lbs.
Capacity: 12 ounces in volume measurements
Cord storage, removable drip tray, and automatic shutoff
Single-cup coffee capacity
Power Consumption: 1425 watts
Material of construction: plastic
Care and clean with a damp cloth, dishwasher-safe parts
Warranty: 1 year in compliance with all terms and conditions of the manufacturer or supplier.
Keuring K-Mini Single-Serve K-cup Coffee Maker Price at Target
The product costs $49.99 and comes with a one-year warranty. For an extra $5, you can purchase Target's electronics protection plan to extend the warranty an additional one year, which would leave you with the product at $55 if you buy it directly from Target.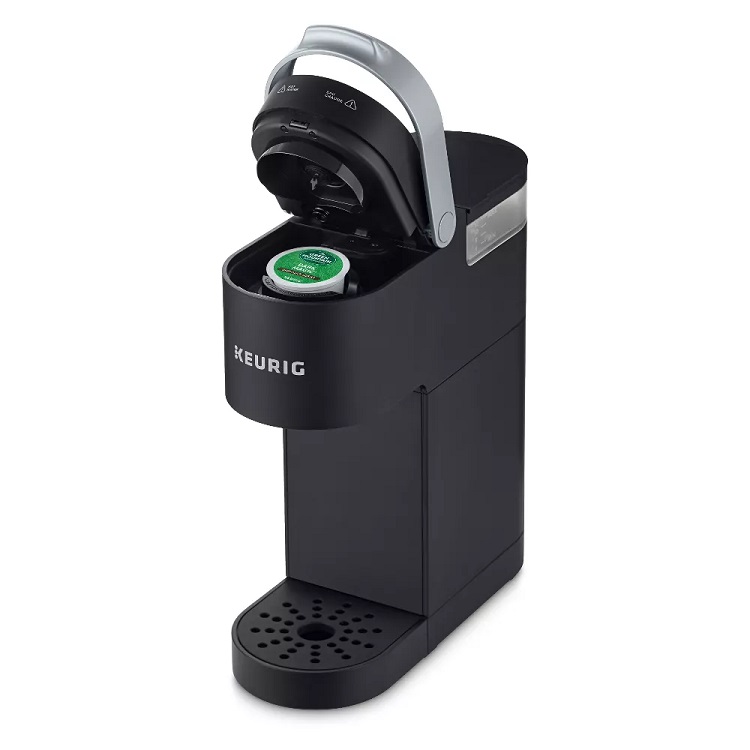 If you purchase the product online, you should note that the package would be 6 inches long, 13 inches wide, and 14.5 inches tall. The weight would be about 6.5 pounds approximately and can be returned at any Target store or mediate Target.com.
The return period is 90 days in case of damage, and you want a refund.