Definitely, a good cup of coffee can brighten your day, just as a poorly prepared one can ruin it and make you start like it's not morning. However, Costco partners with you to meet a coffee maker that will simplify your mornings, saving you all the steps involved in making great coffee. At Look At The Square (LATSQ) we recognize the benefits of coffee, and we invite you to have a better performance in your workday, drinking a cup of coffee before leaving for work.
You no longer have to frequent coffee chains in the United States to enjoy its heat and aroma on your lips and delight your palate. The coffee makers are not only succeeding at Costco, but also at Amazon, IKEA and Walmart.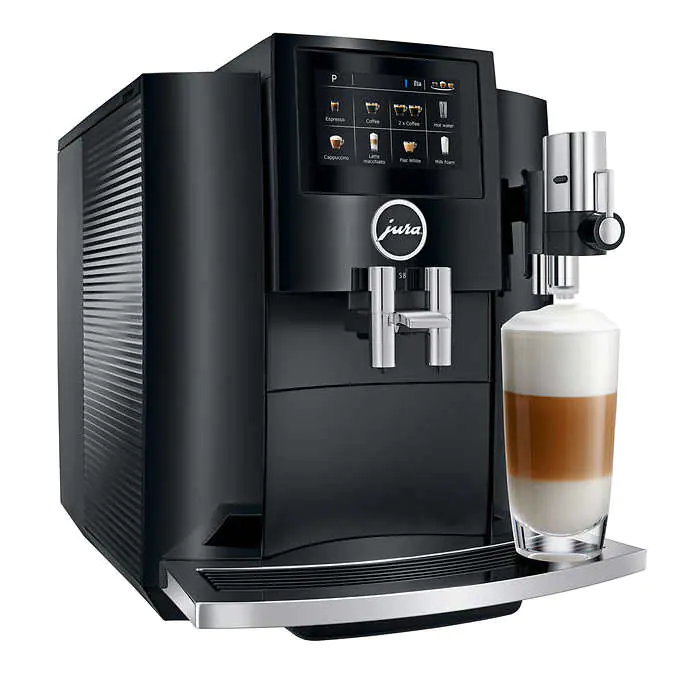 Costco Automatic Coffee Machine
Tired of manually preparing coffee? That won't be a problem anymore with Costco's Automatic Coffee Machine. The Jura brand coffee maker is programmable, meaning that you can set it the night before to automatically prepare coffee. It has a coffee container, as well as a color screen.
On the other hand, it has a wide variety of specialty coffees to prepare, such as Espresso al Latte Macchiato, cappuccino, flat White, among others. Besides, you have a professional steamer, you will get a fine and smooth foam for your coffee. However, do not stay only with the functions of the coffee maker. Enjoy a complete experience by incorporating accessories for the coffee maker.
Related to the above, invest in a stainless steel milk thermos, milk spout, specialty glasses, and more. On the other hand, from its official portal you can find all the implements you need for its maintenance, from cleaning tablets to filter cartridges and microfiber cloth.
Specifications that you can not miss
Brand: Jura
Material of the Jug: Stainless steel
Colour: black
Water tank capacity: 64 ounces
Menu: 15 special drinks
Touch screen: Yes
Aroma protection cap: Yes
Powdered coffee chute for ground coffee: Yes
Programmable amount of water for coffee: Yes
Coffee intensity: 10 levels
Compatible with JOE: Yes. It is the operating system of the JURA brand. You can install the application on the phone and execute actions.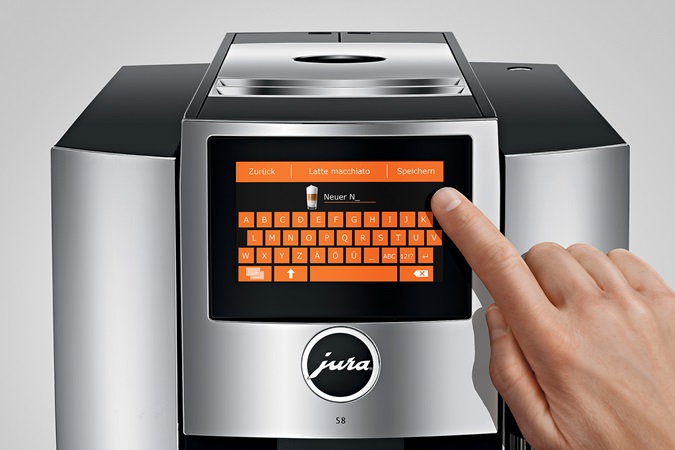 Do you want to improve your coffee? I teach you how
Learn how to order coffee recipes with the smart mode of the coffee maker with these simple steps. Remember that in the instruction manual you have all the actions that you can perform with the coffee maker.
Connect the power cord to the device and to the power outlet
Press the control button to turn on the coffee maker
Click on the cogwheel button
Select setting option
Choose smart mode, activate it and save the configuration
Return to the initial screen
Establish the order of the recipes by holding down the button
Then, it will tell you which recipe you want to modify. Press the option to relocate product
Finally, choose the position. Thus, the machine that type of coffee is preparing automatically.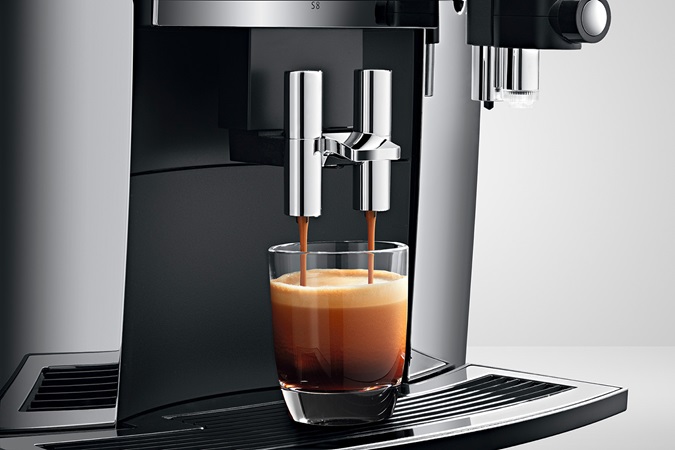 Don't Make Coffee Without Buying This Coffee Maker From Costco
Price is not an issue with this coffee maker as it is running a $200 off promotion. In this sense, it goes from costing $2,399.99 to $2,199.99. A real offer that you cannot miss, and more so around these dates when you receive many visits at home. It is worth mentioning that the offer is for a limited time, starting on 12/8/22 until 12/13/22. Of course, the recommendation is that you do not wait until that date to have yours at home.