The Christmas season is not long away, so it is necessary to make preparations at home. In particular, regarding the decoration, you plan to use this year. Natural trees are a tradition in the United States, but Costco offers an artificial option to avoid environmental damage. In addition, it is easier to adorn with other accessories.
This Christmas tree will help you to have your home illuminated this Christmas, fitting perfectly in the living room. It has competitive prices with Walmart and Best Buy regarding the Christmas catalog. Do you want to know more about this decorative tree? We will tell you all its details here at Look At The Square (LATSQ).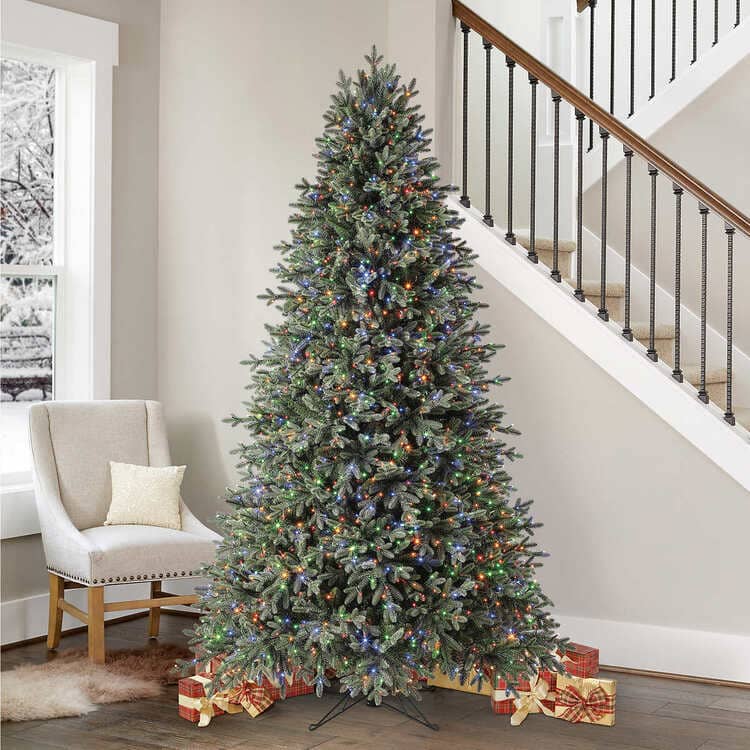 Costco Pre-Lit Radiant Micro LED Artificial Christmas Tree
It is an artificial Christmas tree to decorate the interior of your home in a splendid way due to its classic structure. Thanks to this, it is an accessory to decorate in the holiday season that cannot be missing inside a home. Not only for its high ornamental value but to complement other accessories and Christmas gifts for the little ones in the house.
With the Pre-Lit Radiant Micro LED Artificial Christmas Tree, you can have a perfect space inside your abode for photos and gifts on Christmas Eve. This product has integrated lighting to bring Christmas lights inside your home. Without consuming much electricity and requiring a complicated installation to start shining. Overall, this Christmas tree that Costco has to offer is an accessory that will bring much happiness to you and your family. Next, we will mention the rest of its main features.
Christmas tree with lighting
We must mention lighting among the most important qualities of Costco's Pre-Lit Radiant Micro LED Artificial Christmas Tree model. This decorative product for the home has 1850 LED lights, 13 brightness levels, and five integrated lighting functions. To handle such operations, it comes with an easy-to-use attenuator remote control.
In this way, you can change the appearance of the interior of your home in a matter of seconds just by choosing another light. Then, you save time buying new accessories or modifying how the living room is decorated. Undoubtedly, it is one of the best-integrated functions of the Christmas tree.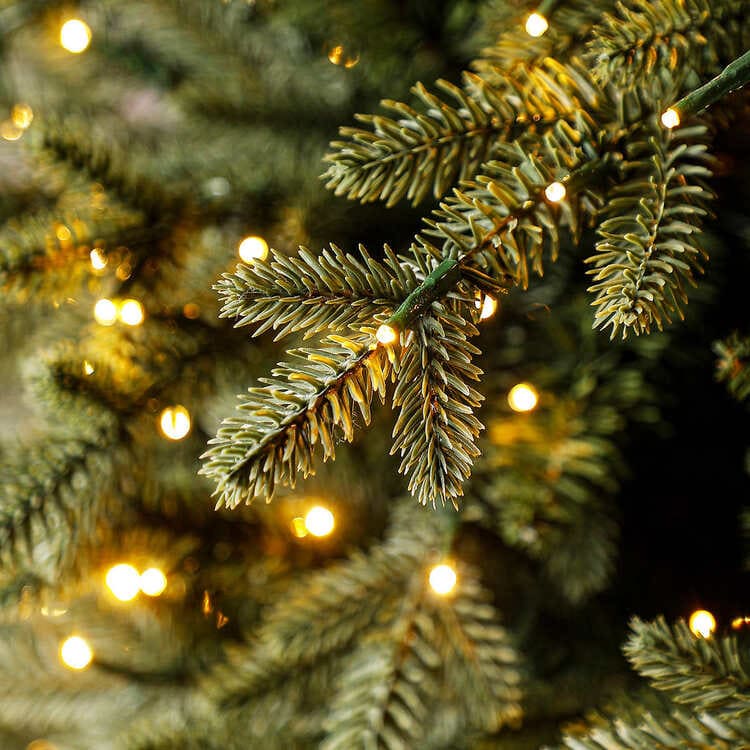 Quick installation
This product to decorate the home during the Christmas season is easy to install and configure since it is an almost automatic process. It has integrated EZ Connect technology, which allows you to slide both sections of the tree so that it starts illuminating in a matter of seconds. Then, you can choose the lighting mode you prefer with the remote control.
On the other hand, the Pre-Lit Radiant Micro LED Artificial Christmas Tree model from Costco has Simple Shape technology. Thanks to this, you can save yourself the process of assembling the tree branch by branch since they will take shape automatically. This way, you will have time to devote to other sections of the home that need decoration.
Metal support
At the bottom, the Christmas tree has metal support to remain stable on any surface. This way, you can prevent any accident or the ornaments on top of your fall. This is essential for those households with children or pets.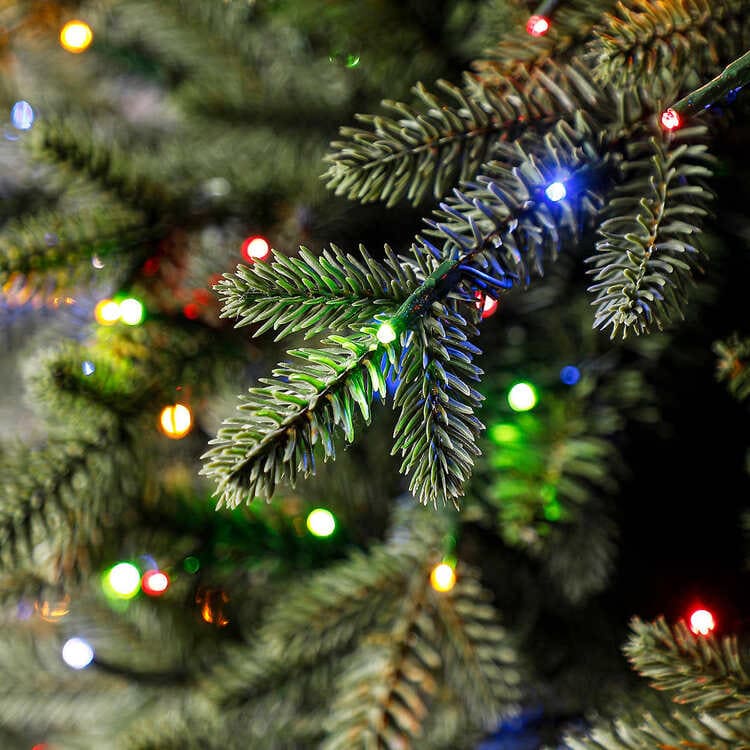 Measurement
To ensure that the Christmas tree fits inside your house, you must know its exact dimensions. This product has a height of 7.5 feet and a base diameter of 56 inches, supplemented by 81 pounds. In total, the tree has 4,795 tips of branches.
Costco Price
This tree can be purchased at a discounted price. Before, it was worth $599.99, and now it costs $499.99. Its cost includes shipping but not installation. At branches, you may find yourself cheaper, without shipping included.