Technology surrounds us more and more, and the United States, being an incredibly technological country, cannot let your home not be. Jeff Bezos's company has taken the lead and thanks to ASUS, includes in its catalog an ideal device for lovers of the modern.
The technology experts at Look At The Square (LATSQ) have discovered this jewel in the Amazon catalog so that every corner of your home is optimized. More Internet, quality, and reach. Wherever you go, you can have your electronic equipment connected to a Wi-Fi network that connects you with the whole world.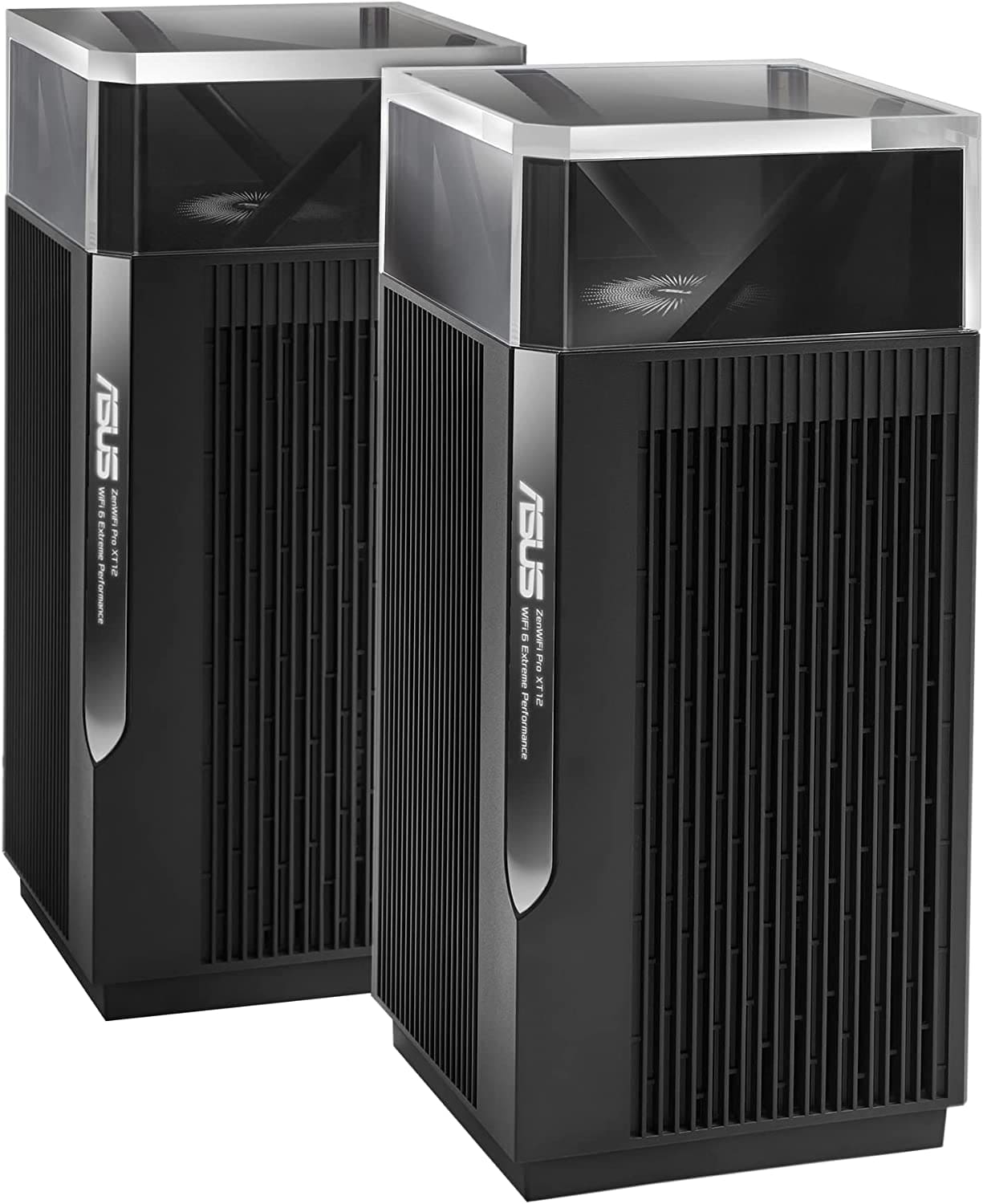 Amazon ASUS Zen Wifi Pro AXE11000
Now is the time for you to stop suffering from the Wi-Fi signal in your home; you can watch your series, and movies, see social networks and work from any corner. How? Thanks to the ASUS ZenWifi that comes to solve your coverage problems. Start by knowing the basic details of the equipment:
Details
Brand: ASUS.
Frequency band class: Tri-band.
Wireless connection type: 802.11n, 802.11ax, 802.11a, 802.11ac, 802.11g.
Frequency: 6 GHz.
Includes: RJ-45 cable, power adapter, two ZenWiFi Pro ET12, warranty card, quick start guide.
It also has a series of features that will be useful to you, since they allow you to control your home network more efficiently.
Dimensions
Length: 4.53".
Width: 4.53".
Height: 9.49".
Weight: 3.31lb.
Latest generation Wi-Fi standard on Amazon
It is designed with a 12-stream E6 tri-band mesh system that improves the speed of your network up to 11000 Mbps. This means that in addition to offering you a greater range, it ensures that connectivity will be the best.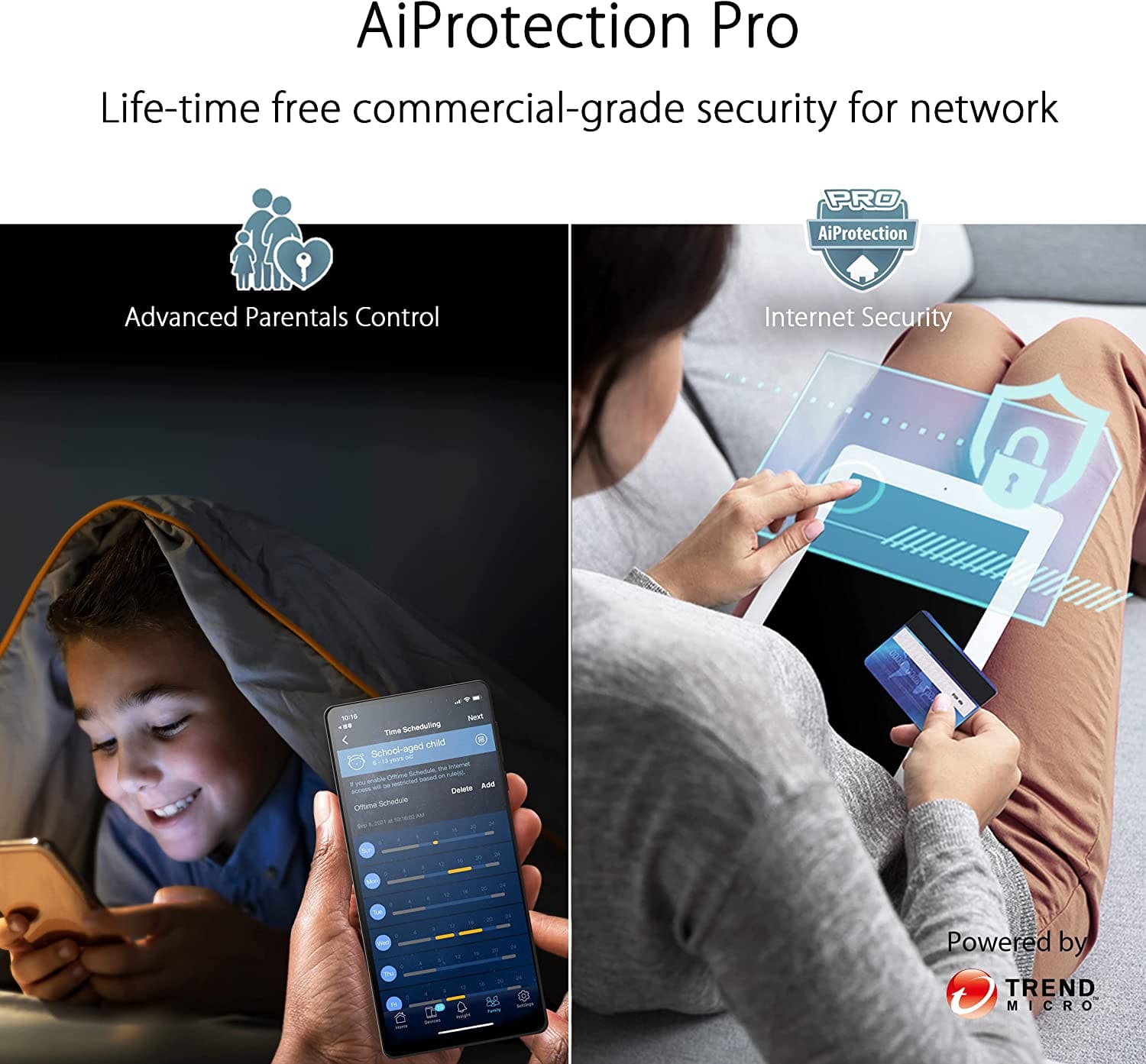 6GHz frequency band
It has 7 additional 160 MHz channels that give you higher throughput, lower latency, and less interference. That way, whether you're streaming, downloading, or gaming, you'll get the most out of the network most of the time.
Dual 2.5G LAN WAN ports
If you need a more stable connection, you can take advantage of the 2.5 Gbps ports for ultra-fast transmission. This way you will ensure that there will be no delays in the signal of that important conference that you must give or when talking to your family and friends who are far away.
Greater coverage in your home
With ASUS RangeBoost Plus you will improve the range of the network, and in general, the coverage. Therefore, it is ideal for very large houses or where the signal is poor due to interference on the way.
Protection of your data
It also has totally free ASUS AiProtection Pro that is powered by Trend Micro and WPA3 to prevent any leaks in your home network. Similarly, it has the security protocols WPA2-PSK, WPA-PSK, WPA-Ent, WPA2-Ent, and WPA2-Personal.
Take the productivity and entertainment of your network to another level
As you can see, the ASUS ZenWifi is a tool that seeks to benefit the environment of your home, by improving internet connectivity. Thus, depending solely on the quality of the network, you will not be disconnected for a second thanks to the characteristics of the equipment.
Likewise, its installation is easy and fast, without the need for technical support. This means that in a matter of minutes you will be enjoying a greater Wi-Fi range in all areas of your home thanks to its coverage of up to 6,000 sq. Ft.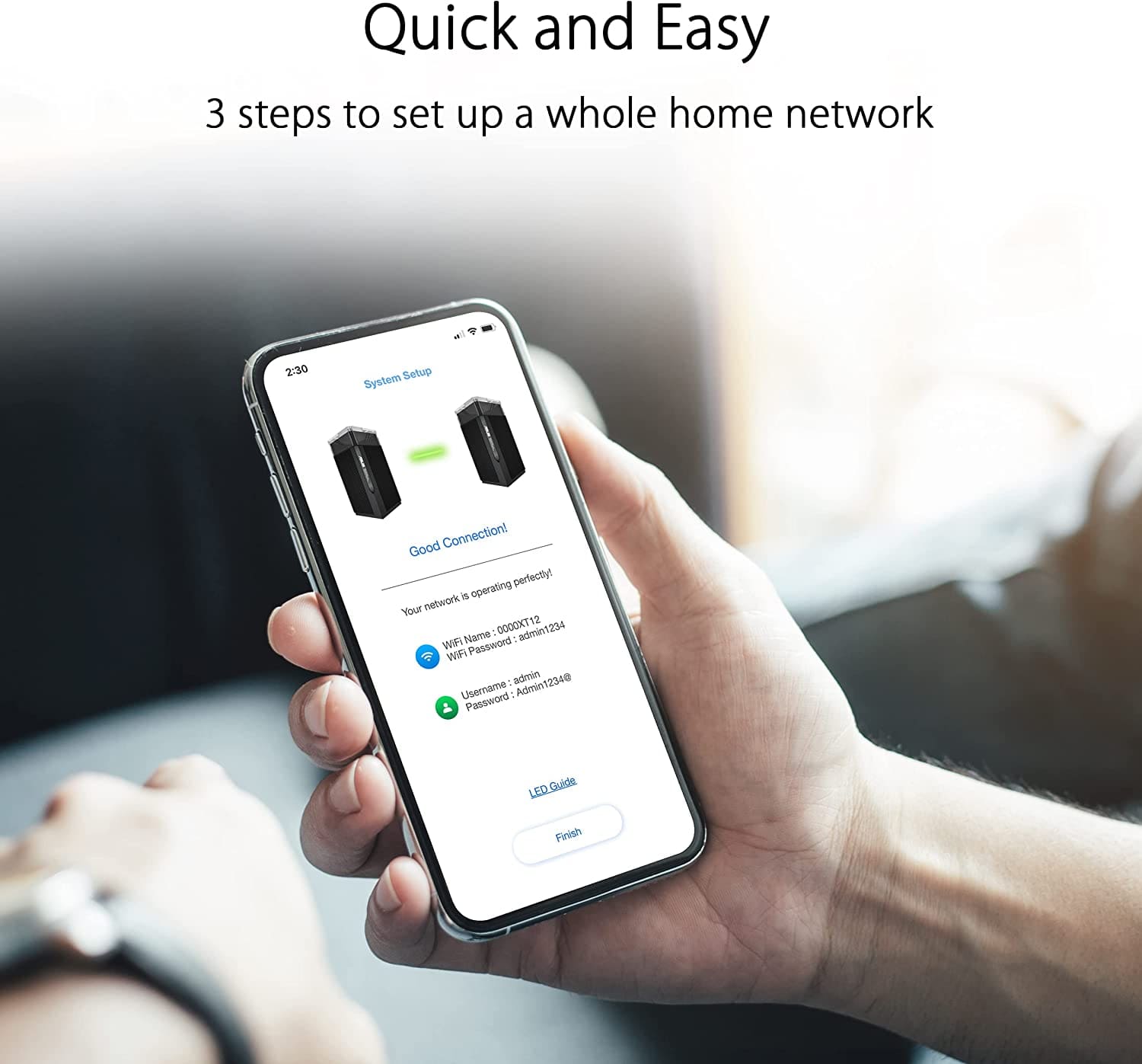 Amazon Price and Shipping
The cost of this product is $849.99, which was $899.99, so it is currently on a 6% discount offer. You have the facility to pay it through 18 monthly installments of $47.22, without interest using a credit card.
On the other hand, Amazon offers you free shipping and returns as well as faster delivery, the price of which varies according to your location.