Don't waste a lot of time in the kitchen making sandwiches that your kids can take to school. On Amazon you have sandwich makers that do the job for you by preparing a healthy and delicious breakfast. The same belongs to the Hamilton Beach brand, one of the best sellers in the United States.
At Look At The Square (LATSQ), we are always looking to show you the best, and this product is no less. You'll love trying it, and its features won't disappoint. Start your day the right way with a well-balanced and personalized breakfast.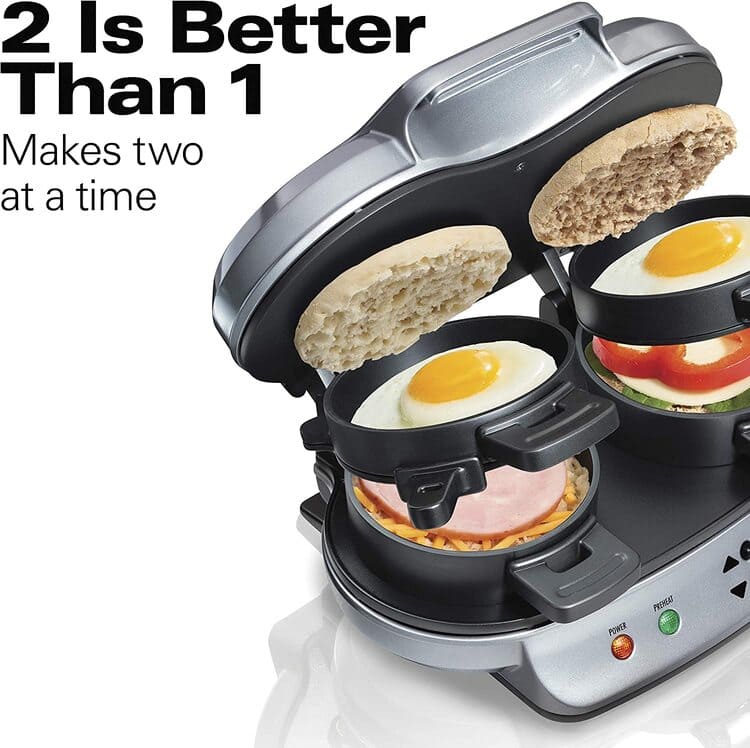 Hamilton Beach Double Breakfast Sandwich Maker with Timer
The Hamilton Beach Double Breajfast Sandwich Maker is an easy-to-use sandwich maker consists of several griddles on different levels for uniform cooking where just a couple of minutes and the ingredients of your personalized sandwich separate you from starting the day.
It also works for other types of fast and healthy foods, plus it has two layered grills, which makes it possible to cook two sandwiches at once. If you are looking for carbohydrates or a sandwich full of proteins, you can use the cooking guide with which the product comes.
So you can prepare a lot of meals all at your fingertips. This product can serve as a gift for a special loved one. It is easy to clean, its parts are extaíble and are dishwasher safe.
Unlimited combinations
Customize your sandwich with your bread, cheese, eggs, meats, and much more; the limit is your imagination. Just think about eating less processed foods, and the Hamilton Beach, Double breakfast sandwich maker can help you in this task.
Whether you like a low-fat fast with vegetables or lean meat, or if you are looking for a high-protein breakfast with eggs, cheese, and your favorite meats. Undoubtedly, what stands out most about this product is its versatility.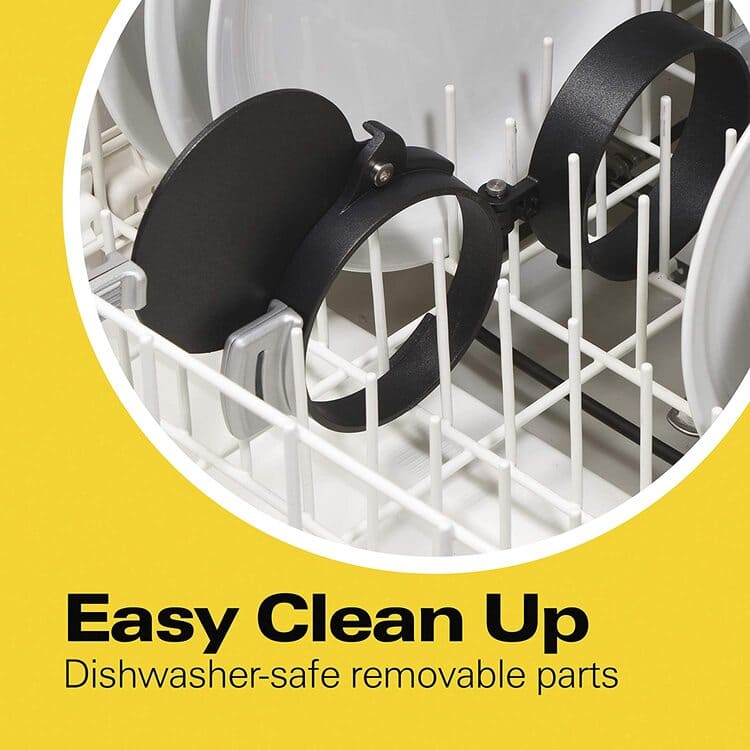 Instructions for Use
You can prepare hot bites for breakfast, lunch, or dinner in less than 5 minutes. You should build the base of your sandwiches, place egg or the ingredients you want, like cheese, eggs, and meat, and cook when closing the lid.
Set the timer to match your sandwiches. If you like toasted, leave it for a maximum of five minutes or slightly hot and fresh for three minutes.
Explore up to 25 different recipes thanks to the cooking guide that comes with the product. All parts exposed to food are covered with a non-stick and durable coating and are compatible with the dishwasher.
Technical specifications
The product uses 120v AC electricity
Product dimensions: 8.0 x 10.5 x 6 inches
Product weight: 4.8 pounds
Manufacturer's warranty only for manufacturing failures for about five years is only available in the United States and Canada.
Silver sandwich maker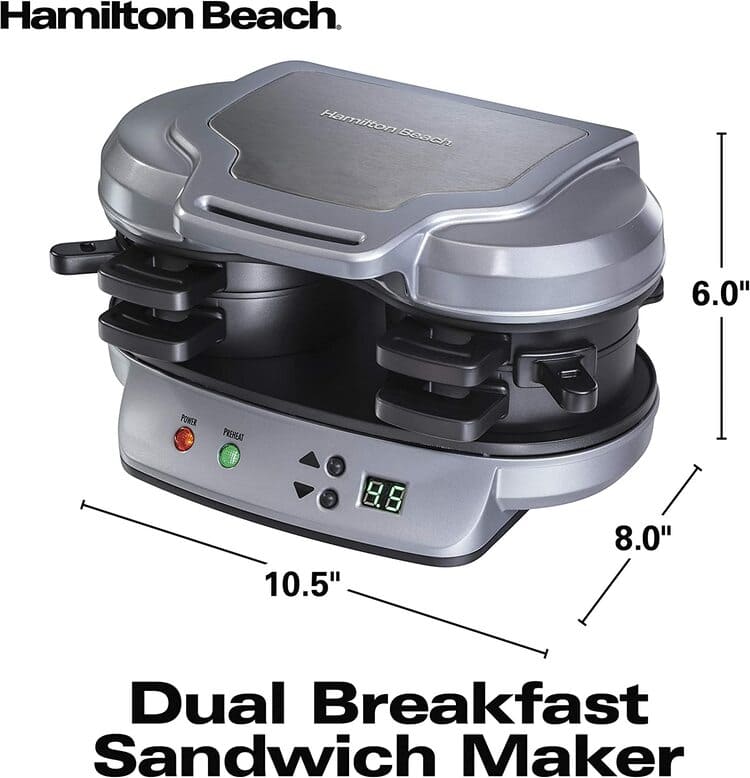 Price of the Hamilton Beach Double Sandwich Maker with Timer
The cost of this product is about $47; adding the shipping costs you may have would give an approximate $58.
You may find offers for this product in conjunction with another individual sandwich maker from the same manufacturer.