Eggs are a nutritious and healthy food, especially for a balanced and energetic breakfast, because they are full of protein and can give you the necessary strength to face the challenges of the day; in addition, they are part of the traditional breakfast dish throughout the United States, they are rich and can be prepared in different ways: hard boiled, fried, scrambled or in a delicious homelet and combined with a variety of foods.
If you want to save time cooking them, don't hesitate to log on to Amazon's platform and get kitchen utensils that will make your job easier. eBay, Macy's and Walmart have some models available, but Amazon has a great variety and these are some of the most outstanding ones.
DASH Egg Quick Cooker
This is a kitchen utensil made of plastic, with an efficient oval shape for placing eggs inside for good cooking. It operates connected to the mains with a nominal voltage of 120 V and a nominal frequency of 60 Hz.
It measures 8 x 6 x 6 inches and weighs 1 pound. It is very easy to use and clean with its smooth, glossy finish.  It holds 6 regular sized eggs and has earned a 4.7/5 rating for user recommendations.
It is the #1 best seller on Amazon and costs $17.99 marked down from $19.99.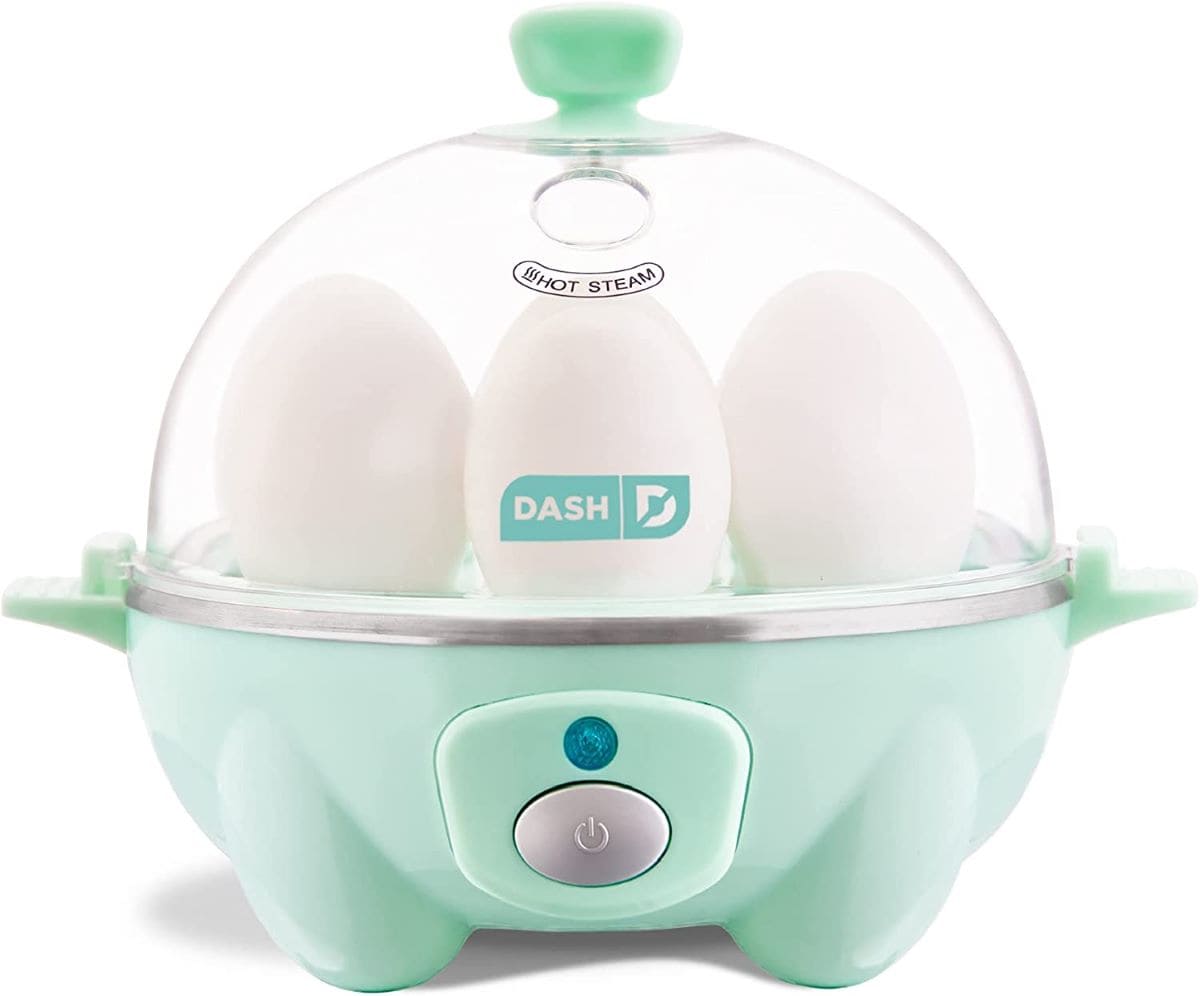 Hamilton Beach 25475 breakfast sandwich maker
This product allows you to make delicious egg sandwiches, it is made of plastic with non-stick coating and has a power of 600W. It has several layers, with a timer and in just 5 minutes you get an excellent result.
Its parts are removable and can be cleaned in the dishwasher. It measures 6.3 inches wide, 9 inches in diameter and 5.6 inches high. It weighs 1.47 pounds and is gray in color.
It is priced at $29.99.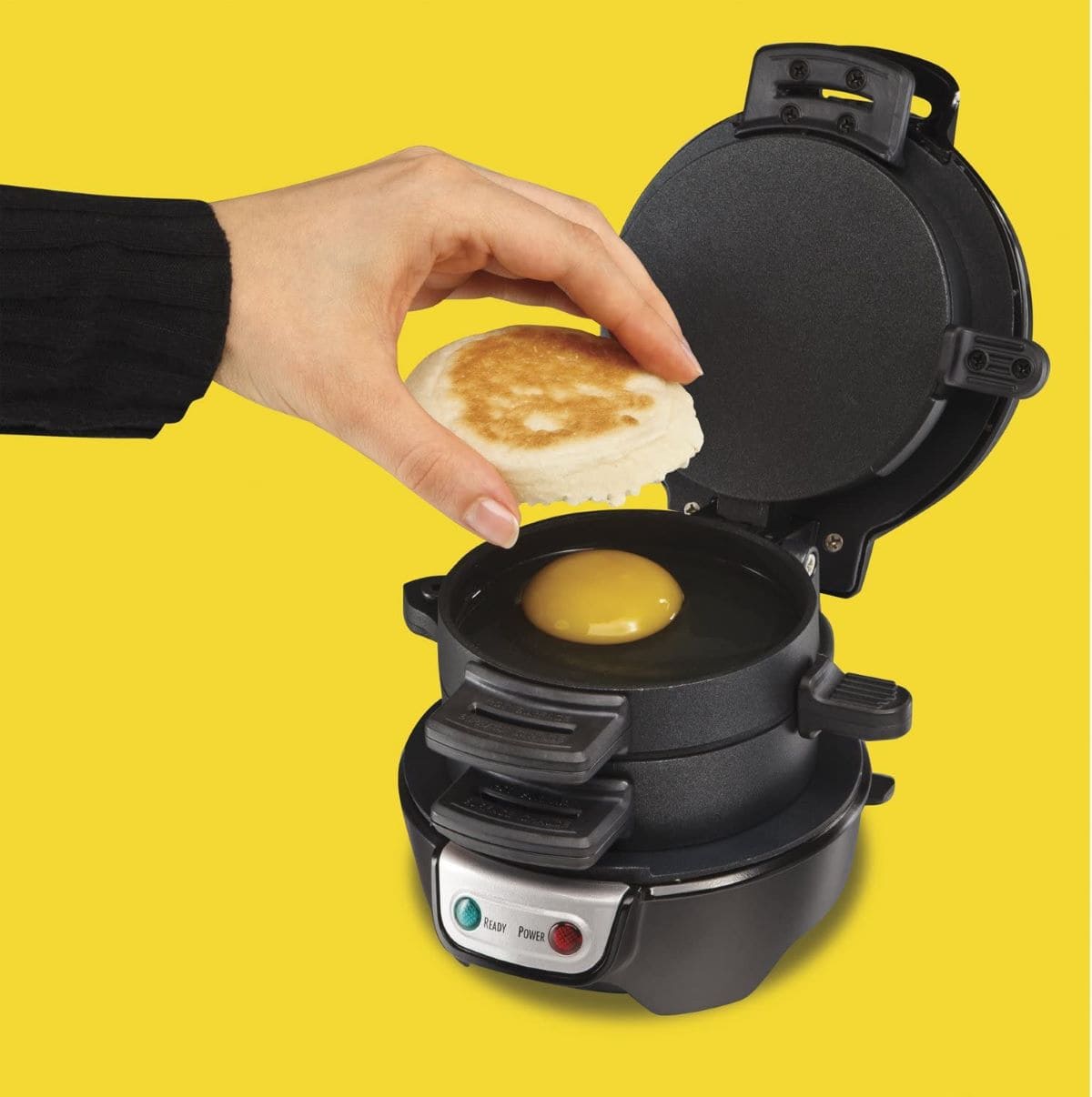 Holstein Housewares non-stick tortilla maker
Finally, a round-shaped appliance specially designed for cooking homelets. It has 2 internal compartments, with non-stick coating to cook 2 units at a time, and it is a versatile appliance, because it also allows you to cook other foods such as pizza or empanadas.
It is made of stainless steel with a black, blue, yellow or red acrylic paint finish. It measures 4.5 x 10 x 8.11 inches and weighs approximately 2.8 pounds. It is PFOA-free, safe and easy to use.
It plugs into the mains, comes with instruction manual and a 1-year warranty. It enjoys a 25% discount, its price is $22.60 reduced from $29.99.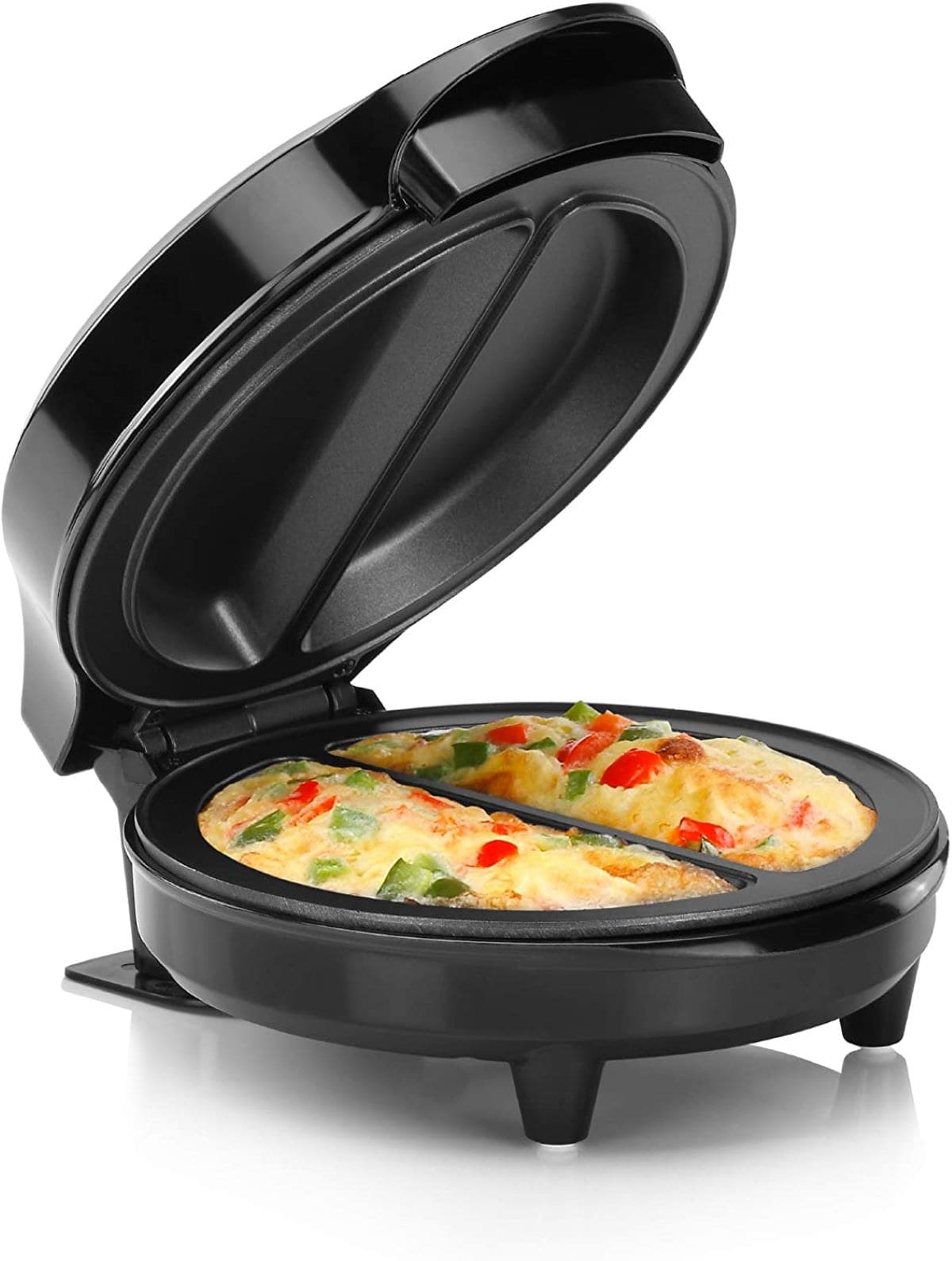 Now all you have to do is enjoy delicious eggs, easy to prepare and in just a few minutes, never leave home without the most important meal of the day! Eat breakfast like kings thanks to Amazon and its excellent and original options of kitchen utensils.