Ovens are multifunctional tools with which you can create all kinds of sweet or savory preparations to your taste. Although it is not an innovative appliance, it is one of the most indispensable in the kitchen. This model found inside IKEA can be the ideal helper to create all the culinary dishes you want.
Believe it or not, here at Look At The Square (LATSQ), we also have a team of culinary masters who recently examined this oven in detail. For that reason, here is a list of features, functions, and parties so you can get to know it too.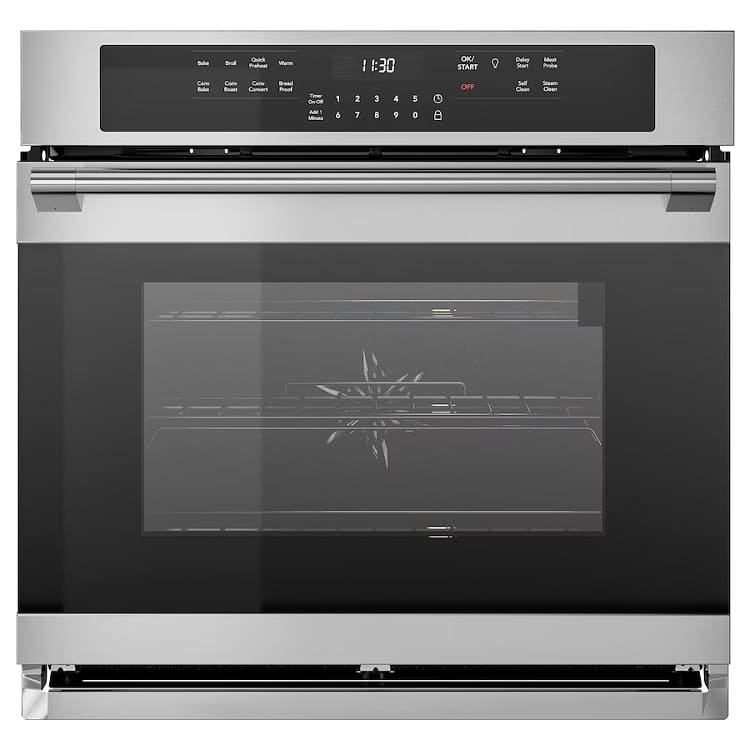 Wall Oven ADRÄTT Self-cleaning, Stainless steel
It is acapacity that cleans itself and automatically so as not to waste time in this work. Which automatically allows you to save time to devote to other daily activities. This fan-forced-air convection oven distributes all hot air evenly for effective cooking.
Elegant stainless steel on the outside and spacious on the inside. A large capacity oven that cleans itself so you can spend more time on other things.  Where you can bake several dishes at once without the flavors coming together.  It is effective for roasting meats, vegetables and has different functions adjusting the power to achieve a perfect roast depending on what is cooked.
Features of the IKEA ADRÄTT  wall oven
This elegant oven that can combine perfectly with a microwave or some kitchen counter, and has more than complete functions for what you require in the kitchen. Thus having the following characteristics:
Temperature probe for control during heat control during the cooking process.
Ease of use and flexibility for baking, roasting and cooking custom dishes, even all at the same time as their racks are adjustable.
Fast preheating to reach the desired temperature in just a couple of minutes.
6 positions to place the racks inside the oven and thus take advantage of its ample space where you can cook several things at the same time.
5 years warranty by the manufacturer.
It has a model in silver and another in black to combine with any style of kitchen.
Power: 4500W
Voltage: 208-240V
Miniumum fuse needed: 20A.
Sizes: Width: 30, Depht, 24 ¾, Height 29
Volume capacity: 5.1 cu.ft, Cord length: 48
Weight: 125 lb 0 oz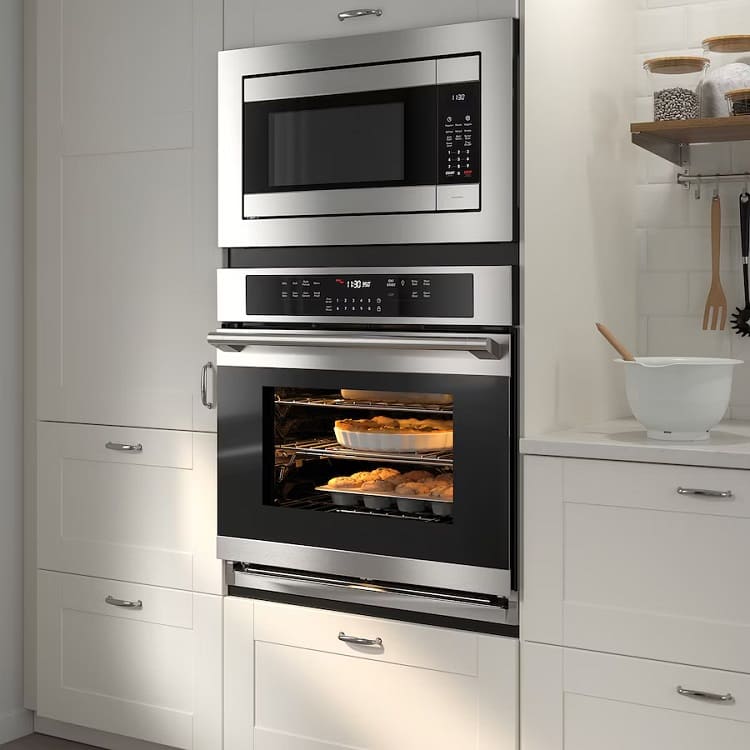 ADRÄTT Oven Functions
Heating function that keeps food warm without overcooking
It contains a bread testing function to maintain a warm environment, very useful especially for yeast products.
Touch control to make the oven easy to use and clean.
Electronic display that shows all the settings and functions that the oven is performing.
The electronic display clearly shows the status of settings such as important functions, temperature and alarm.
Self-cleaning function that burns grease and residues into ashes that are easily cleaned; This function is programmable from 2 to 4 hours.
Deferred start, you can set the time when you start cooking or cleaning, available scheduling from 1 to 24 hours.
Automatic locking that closes the oven door and prevents it from turning on for safety against manipulation by third parties.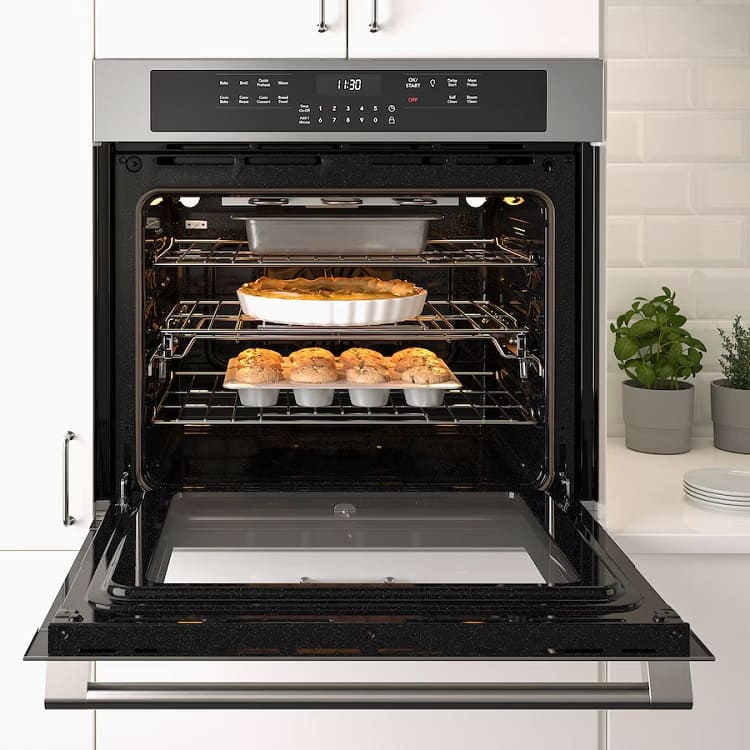 Price of IKEA's best-selling oven
This oven has a current cost of $1449 and only for a limited time, only until 11/28/22 will have this price. After this time the total price of this appliance will be around $1830.
You don't have to pay for the purchase of IKEA products all at once.  It is possible to obtain it by medicating the services of the IKEA Projekt credit card by paying $ 121 per month in a total of 12 months. The offer is exclusive for cardholders.