Costco never ceases to surprise its customers and us at Look At The Square (LATSQ), this time with an LG refrigerator that has nothing to envy to the best Samsung models you find at Amazon or Best Buy. We are talking about an appliance that has everything to be one of your favorites.
Quality, design, price, modern technology, and more. All compacted into a triple-door design that gives you space, capacity, and the opportunity to keep your favorite foods good for as long as you want. It will look perfect in your kitchen next to your stove, air fryer, electric oven, blender, and all your favorite American store items.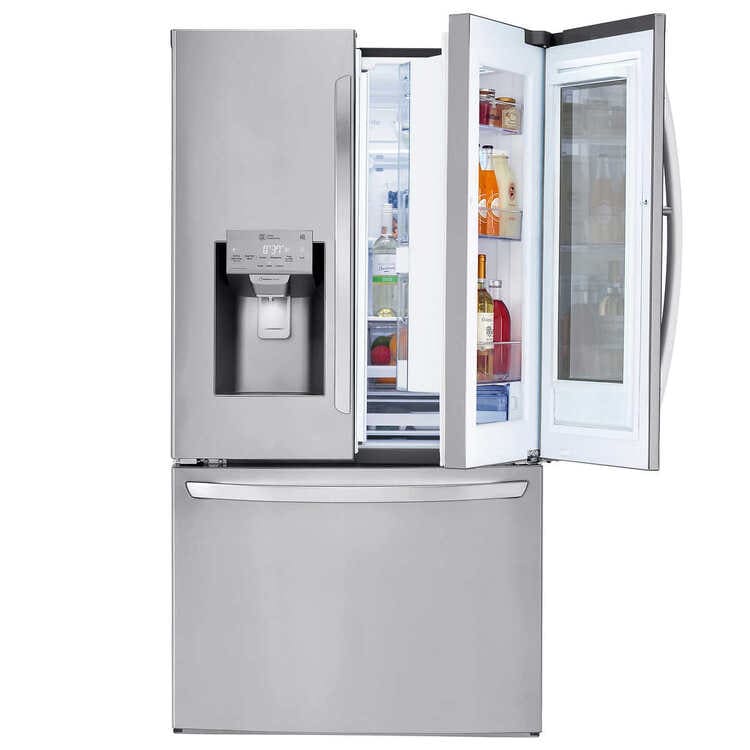 Costco LG Refrigerator
It is a standard-style refrigerator for homes with smart functions to optimize its performance. It has ample storage space inside and compartments to organize efficiently. In addition, the LG Refrigerator model can be controlled remotely, when synchronized with a mobile phone.
Without a doubt, it is a product that will allow you to organize yourself better and save time when using the fridge. So, you can save time and energy, to dedicate it to other activities within the kitchen. The LG Refrigerator model from Costco is a splendid product that will give you many advantages and does not require frequent maintenance.
See all the appeals of this LG fridge
It is designed with a PrintProof finish that helps it stay in good condition. So, you can repel stains and fingerprints.
It's a device that works wirelessly since it can connect to Wi-Fi networks in your home.
Spectacular InstaView door to observe everything inside the refrigerator, without having to open it.
You can illuminate the polarized glass panel with just 2 quick taps on the door. This saves energy and prevents the cold from escaping.
Through the ThinQ app, you can manage the functions of the refrigerator from the phone or voice command.
Door-in-Door design that is complemented by adjustable containers to organize the inside of the fridge as you want.
Door Cooling + technology, which allows the air supply to remain stable inside the refrigerator.
Multiple airflow systems so that humidity and temperature remain at the same level at all times.
Ice and water dispenser are integrated into the exterior.
Full-width drawer with temperature control for desserts or fruits.
Things you'll love
Capacity: 27.5 cubic feet.
Energy Star Rating: Yes.
Shelves: 4 divided into 3 fixed and 1 folding.
Containers: 2 moisture drawers
Door compartments: 7 in total.
Interior lighting: LED ceiling.
Drawers: 2-level organization
Type of door: Drawer.
Dimensions: 36 1/4 x 68 3/8 x 35 3/4 inches, weighing 323 pounds.
Temperature Controls: Digital
Child lock: Integrated.
Door alarm: Installed.
Ice Production: 6.0 lbs
Voice assistants: Alexa or Google.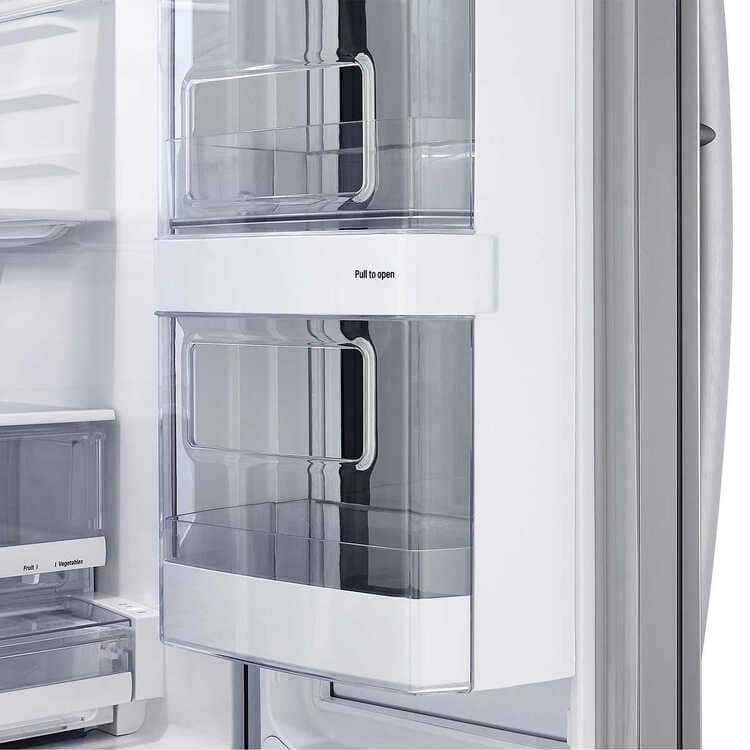 Costco LG Refrigerator Incredible Price
The LG Refrigerator model from Costco is available both in physical branches and on the official website. It has an approximate price of $159.99, which includes shipping to the doors of your house and installation included. In order to buy it online, you will need to register on the Costco website.
This Costco product has 2-year warranty coverage. In this way, you will be protected in case the refrigerator begins to have problems in its operation.