A good sound system in a home is much more helpful than it seems, for all its advantages Especially, when it comes to having meetings with friends or watching movies with your loved ones, improving the experience ultimately, Best Buy has a set of speakers on sale to compete with Amazon and Walmart.
It is a high-quality product in all aspects, from the design to the capacity it provides.  And America is an ideal place for your parties, especially since you can get together with friends and family from all over. At Look At The Square (LATSQ), we enjoy good music on weekends, and so do you with this fantastic product.

Best Buy Logitech Z906 5.1 Channel Satellite Surround Sound Speaker System
It is a speaker system composed of 6 pieces: 1 center channel, 1 subwoofer, and four satellite speakers. It belongs to the renowned Logitech brand, which indicates its sound quality, in addition, it has THX certification. On the other hand, it has soundtracks coded in Dolby Digital or DTSTM to optimize the audio.
It has no sound distortions and can be connected to 6 devices simultaneously without reducing its performance. It's compatible with other players, DVDs, Blu-Ray, video game consoles, TVs, computers, and ore. It is easy to use and configure, from the console or remotely, through the included remote control. We must highlight several aspects of this sound device for the house. Among the main ones are the following.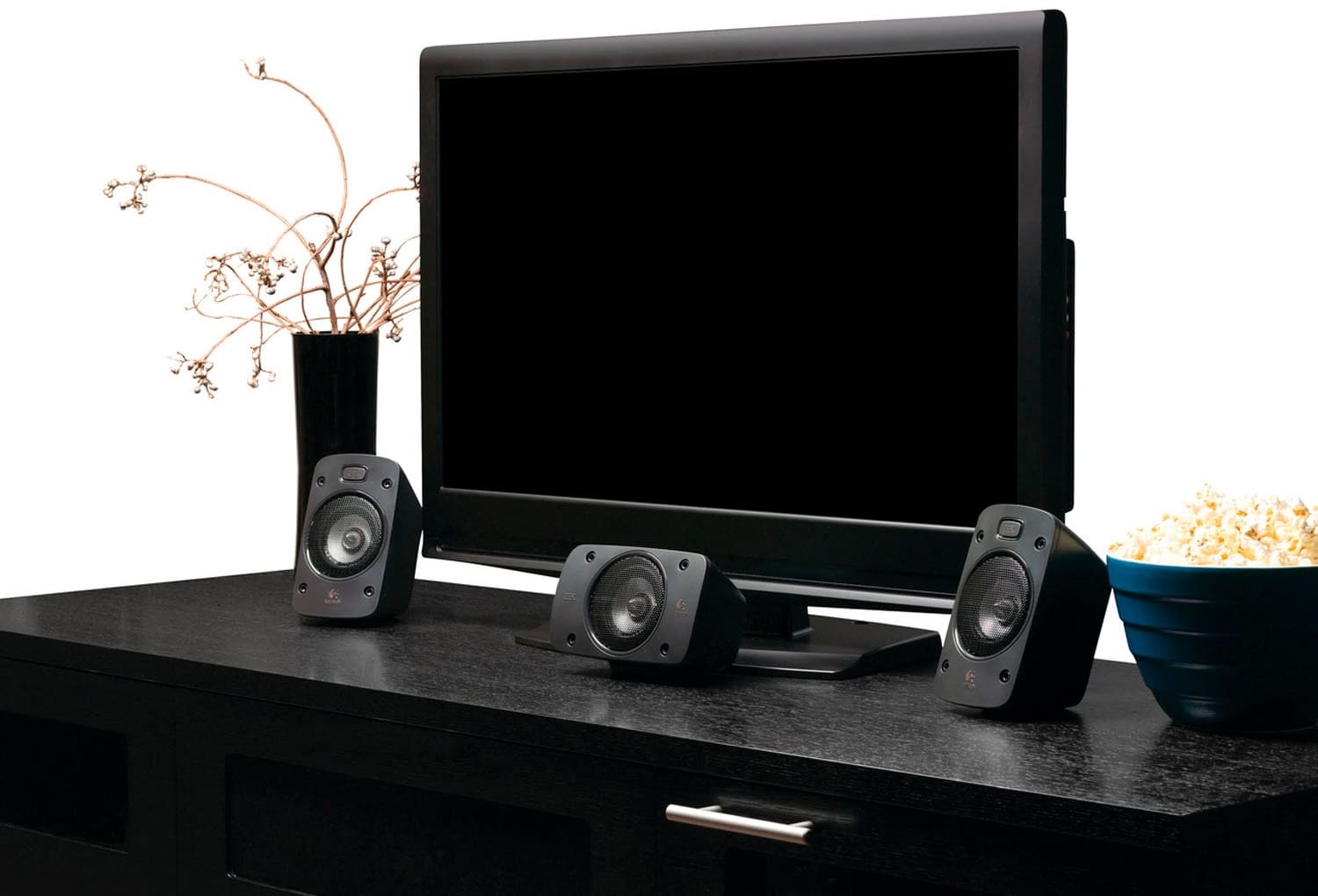 Technical specifications
This Logitech sound system is rated at 500 watts (RMS), with high performance proven by THX certification. On the other hand, it has digital decoding to optimize sound frequencies and eliminate distortion. Thus, the audio is heard clearly in any tone you play.
It should also be mentioned that this device has 3.5mm audio inputs, coaxial digital audio, optical digital audio, RCA, and analog audio. So you can adapt to different ways and devices to listen to music or play sound. With the wireless remote, you can configure it as you prefer to enjoy the experience to the fullest.
Included accessories
Before buying this Logitech product sold by Best Buy, you need to know everything included in the package. In this way, you will be able to know all the advantages that it will offer you within your residence. Overall, you get the following with the purchase of the Logitech speaker system.
1 canal central
1 subwoofer
4 satellite speakers
6ft six-channel direct cable
Console Control
Wireless remote control
3 batteries
User documentation
Measurement
This sound equipment is not only of high quality and performance but also compact in size. As a result, you can place it in any room or dwelling since it does not take up much space. The dimensions it has are as follows.
Height: 6.5 inches
Width: 3.9 inch
Depth: 3.7 inches
Weight: 19.8 lbs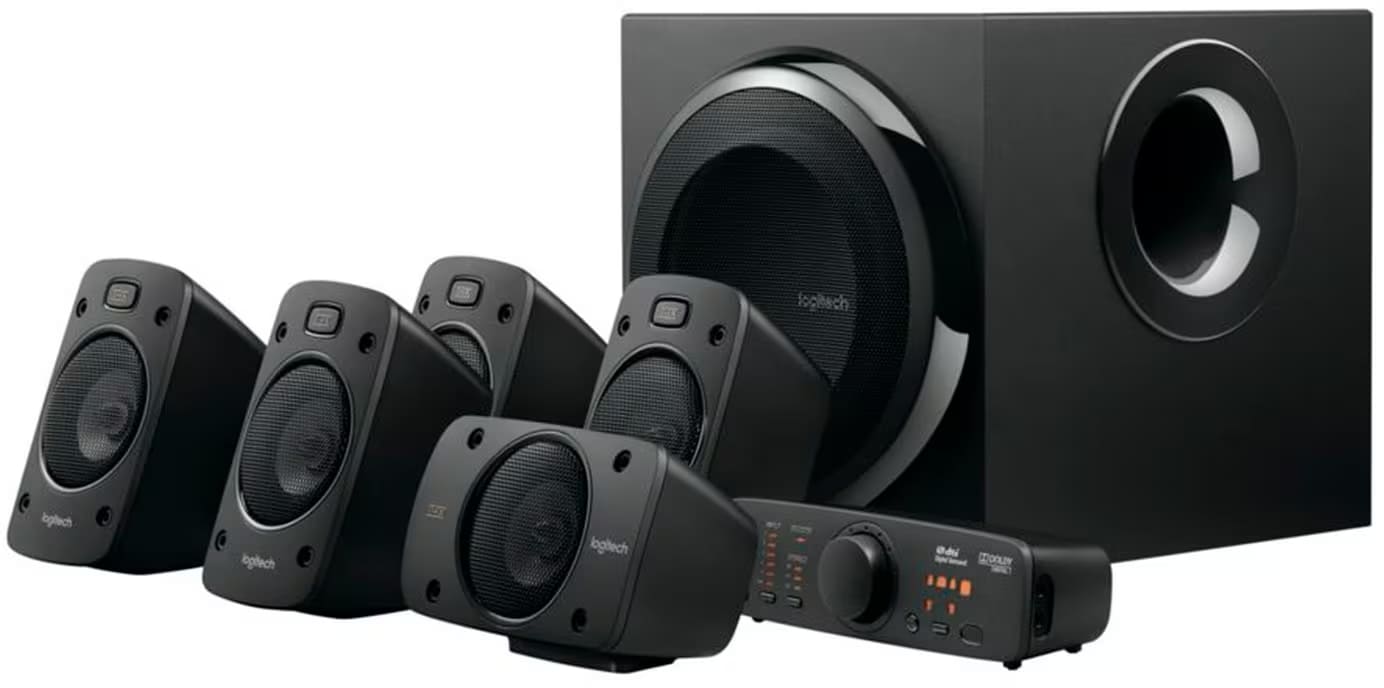 Best Buy Price
Among the main advantages of the Logitech sound system is that you can save $27 with your purchase on the Best Buy website. Previously it used to cost $399.99, but now you have the option to purchase it for $372.99. Even Best Buy has a payment method financed for one year, in which you cancel for $31.09 per month.
For an additional $69.99, you can purchase the product with Geek Squad Protection warranty coverage for two years. In this way, your sound equipment can be replaced in case of accidents.