Fall and Christmas seasons are approaching in the United States, predicting a long time with family and friends, Target has the ideal entertainment option. For times when the streets are very cold, enjoying an evening at home is the best option.
Amazon and Walmart are filling their catalogs with incredible options for family games, but this time at Look At The Square (LATSQ) we bring you an option that will revolutionize the way you spend your afternoons. Video games, action, adventure, horror, hours of fun, and much more.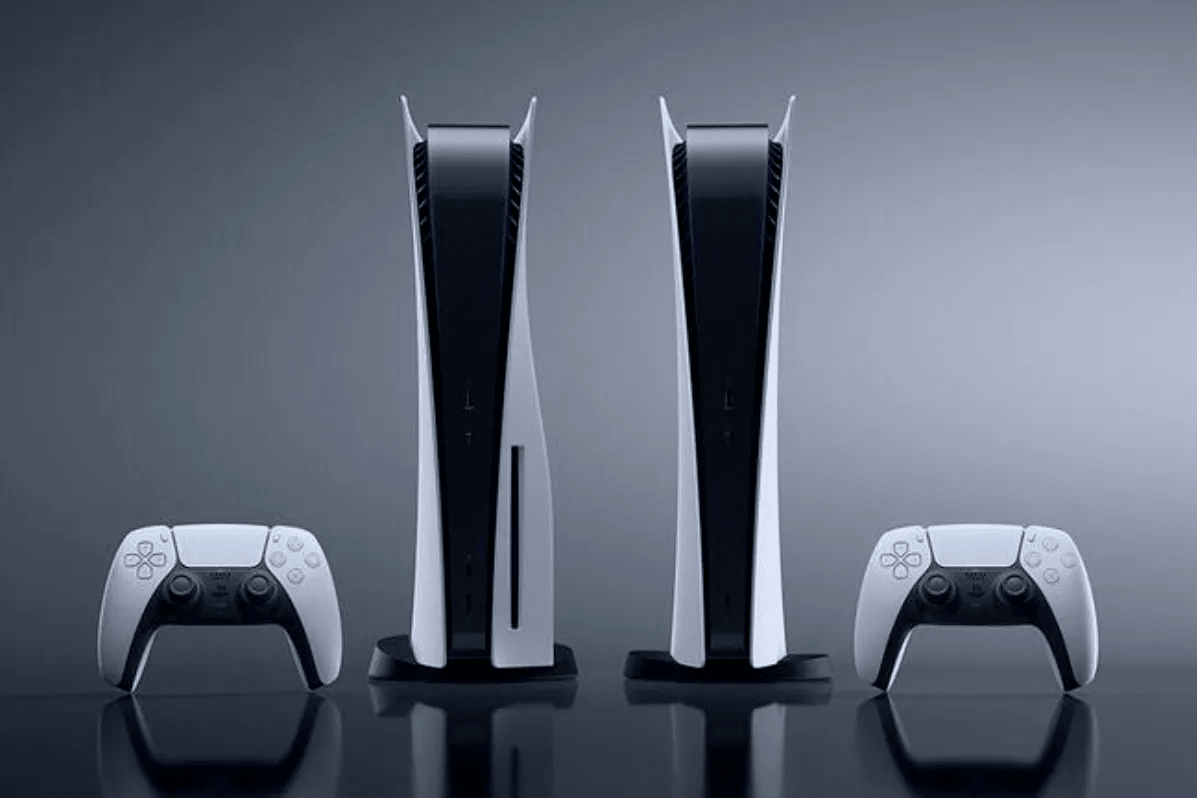 Target PlayStation 5 Console
With ultra-fast SSD storage, never-before-seen realism, higher frames per second, and the most vivid colors, this console is something special. Likewise, live a 360° sound experience together with haptic feedback, which will make you feel inside the game.
In the same way, whether you are going to use it to renew your console, to have your first contact with videogames or to give it as a gift, it is capable of playing more than 4000 PS4™ games. This means that the possibilities to play are immense, allowing you to start creating or reusing your personal library of titles.
Relevant features
Regardless of the videogame, you will be able to enjoy it in the most impressive way thanks to the different features of the PS5. These combine to bring you the latest in gaming technology.
SSD storage
Don't waste any more time waiting for games to load. The PS5™ has an SSD drive that maximizes your gaming sessions, thanks to its almost instant loading time.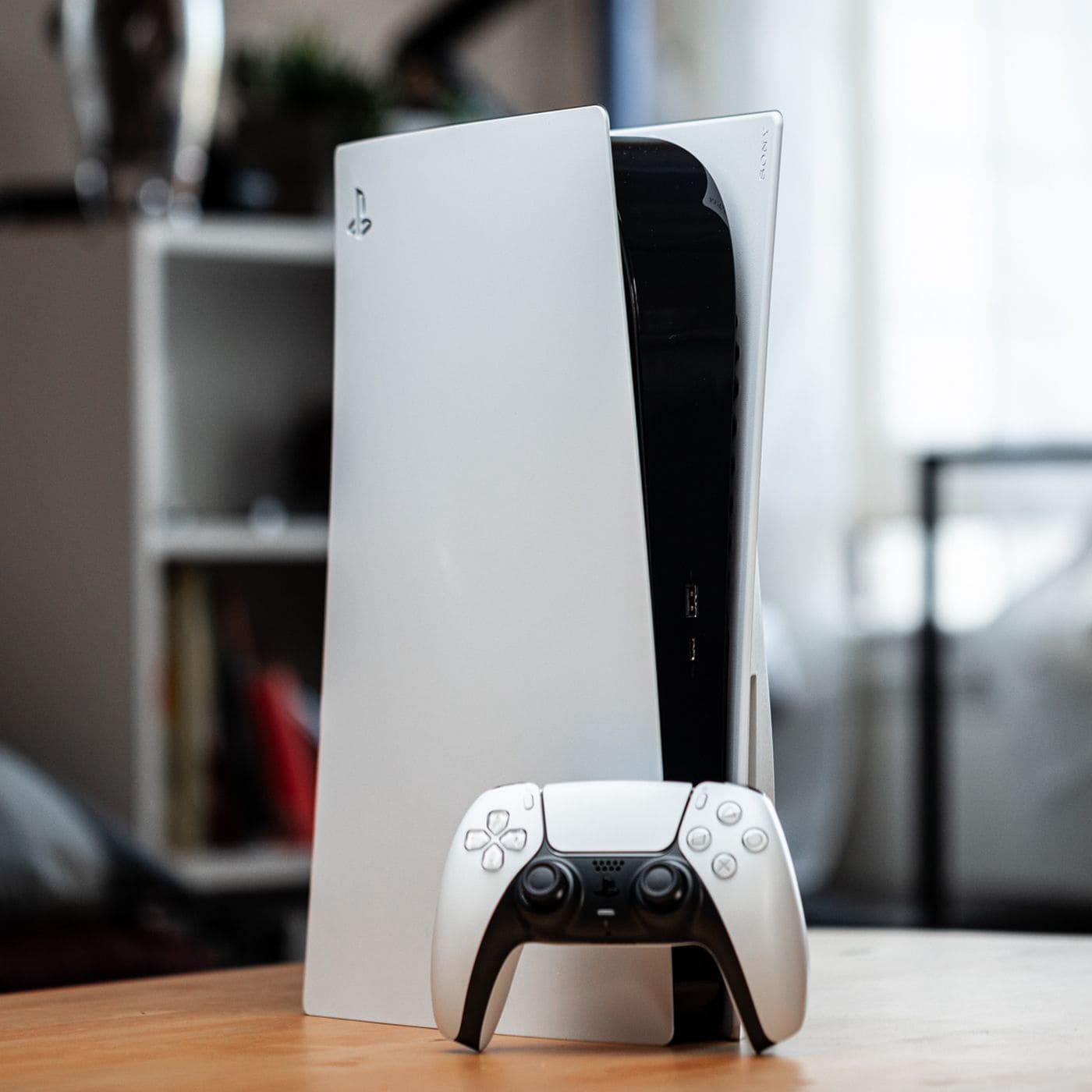 Ray tracing
Get more accurate in-game lighting with individual lighting simulation; shadows and reflections will look more realistic, and compatible with PS5 games only.
Smoother graphics
Get more out of the console's graphics quality by using a 4K TV. With up to 120fps with 120Hz output, you'll have a smooth and smooth gaming experience.
High color gamut and realistic sound
With its HDR technology, the PS5™ shows you the most vibrant and realistic tones, as well as Tempest 3D AudioTech that will make you feel that the sound comes from everywhere.
Haptic feedback
In PS5™ titles you will have the opportunity to feel everything; with the DualSense wireless controller, you will feel the impact of the game in the real world. We are talking about dynamic sensory feedback.
Specs
Height: 16.89".
Width: 6.94".
Depth: 18.5".
Weight: 15.17 lbs.
Includes: USB cable, AC adapter, HDMI cable, and Wireless control.
Electronic features: works as a DVD player, 4K TV output supported.
Types of connection: USB.
Wireless technology: Bluetooth 5.0, Wi-Fi 6 (IEEE 802.11ax).
Data storage capacity: 825GB.
Battery: 1 Non-Universal Lithium Ion, required, included.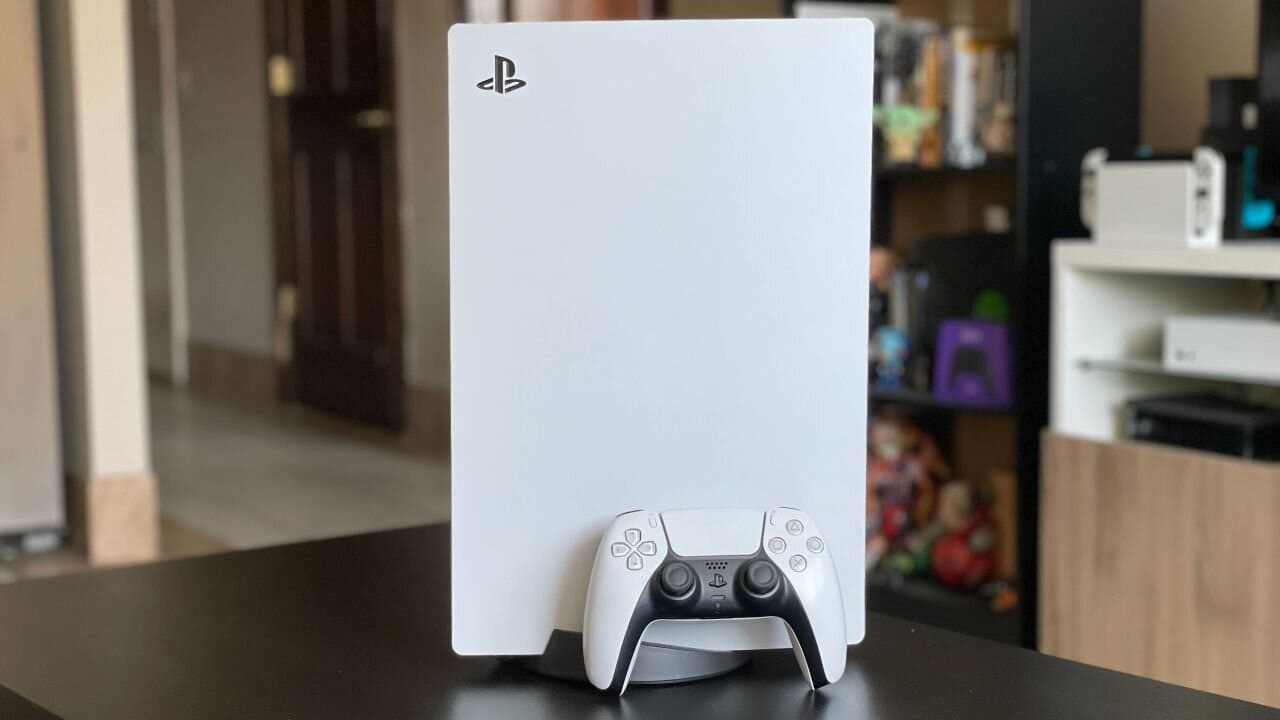 Experience gaming like you've never experienced it before with Target
Its elegant white design together with its wireless control with an integrated touch sensor, make you perceive all your favorite videogames in an unprecedented way. Even titles for PS2™, PS3™, and PS4™ are available in Target with remastering that will make you relive good times from your childhood.
Target Price and Shipping
You can have this console buying at Target online for $499.99, and you can pay for it in easy monthly installments starting at $47, or however you see best, using Affirm. On the other hand, you can choose to pick up the product at the nearest Target store, receive it at home by home delivery or agree on a delivery point; availability must be consulted in each case.