The cold nights are over, and now you can enjoy a much more welcoming warmth. The Look At The Square (LATSQ) experts cares about making your home the coziest place you'll ever be at night. And thanks to the Amazon vintage heater, in addition to heat, you will have a very elegant and trendy accessory for your home.
Fireplaces are already out of fashion because technology is sweeping and makes your life much easier. While you're in front of your phone or TV, along with comfy blankets, sheets, and pillows, your heater will be giving you the right temperature for the coming winter in United States.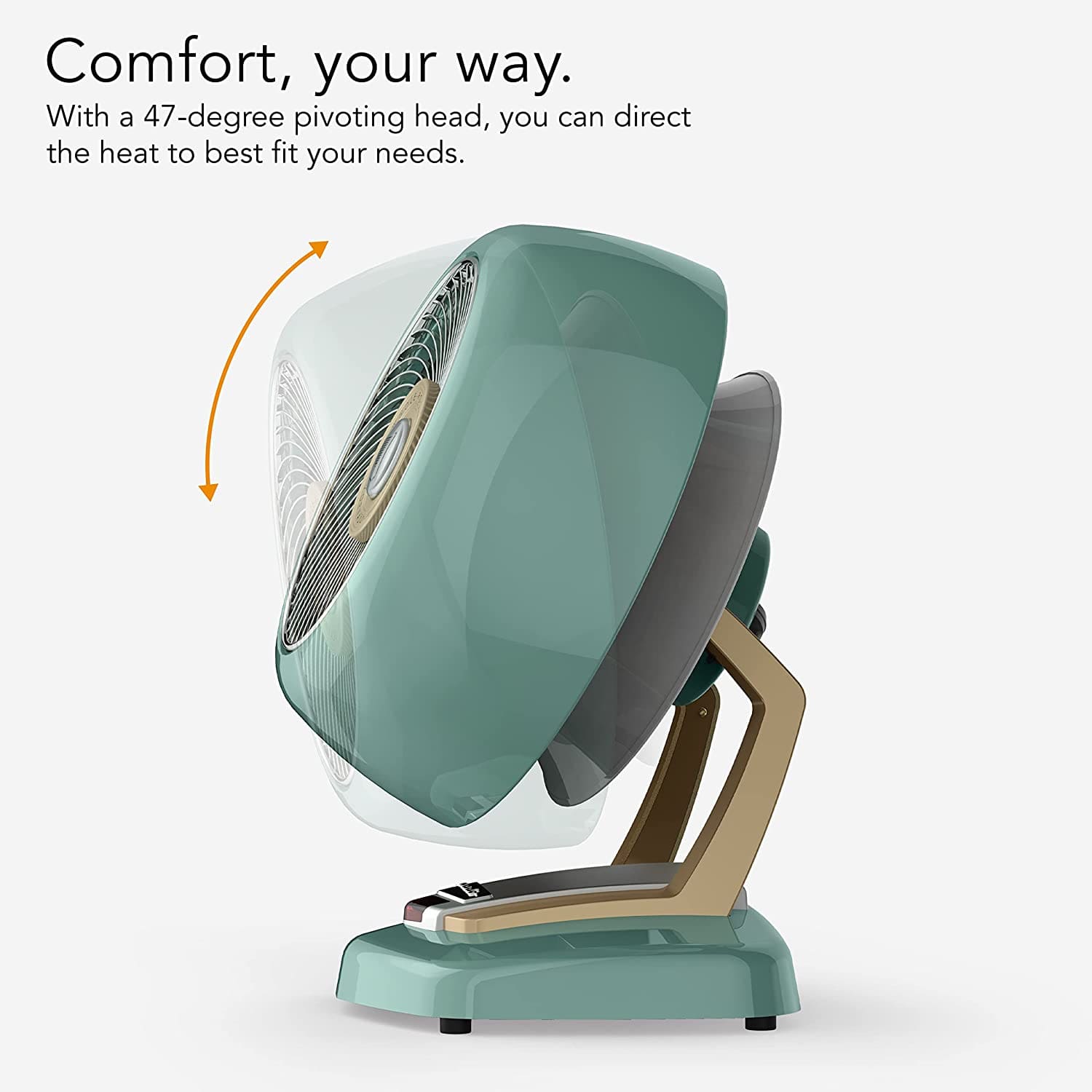 Amazon Vornado VHEAT Vintage Metal Heater
Heating in times of low temperatures will not be a problem. This model of heater from Amazon was designed to give adequate heat to the room where it is turned on. What makes it special is that, unlike others, its way of heating is different, since it does not do it directly but gently.
For their design, they were inspired by the system used by forced air ovens. The difference is that this is a small version.
Characteristic
Vintage Design: its style is inspired by an old model of the brand from 1945. It combines perfectly in the rooms of people who like retro.
2 heat modes: Depending on your preferences, you can make your room the right temperature. You can use both heat settings. First, there is the low, which works with 750W and then there is the high, which uses 1500W. This can work thanks to the thermostat that adjusts the level of heat.
Security system: the design has been designed to guarantee your protection. In case it tips over, it has protection so you don't get burned. Also, in case you leave home and forget to turn it off, the automatic shutdown system will activate and no misfortune will happen.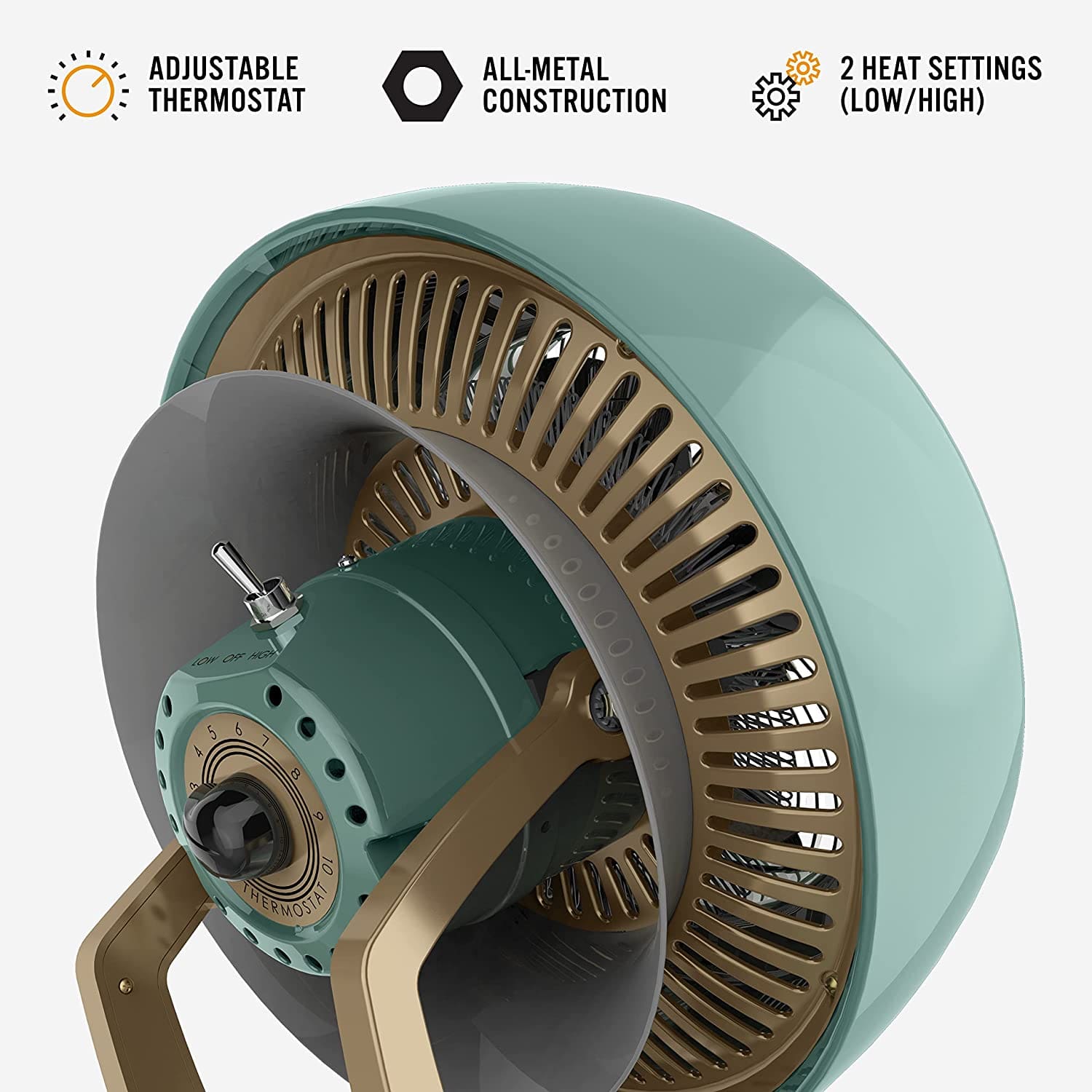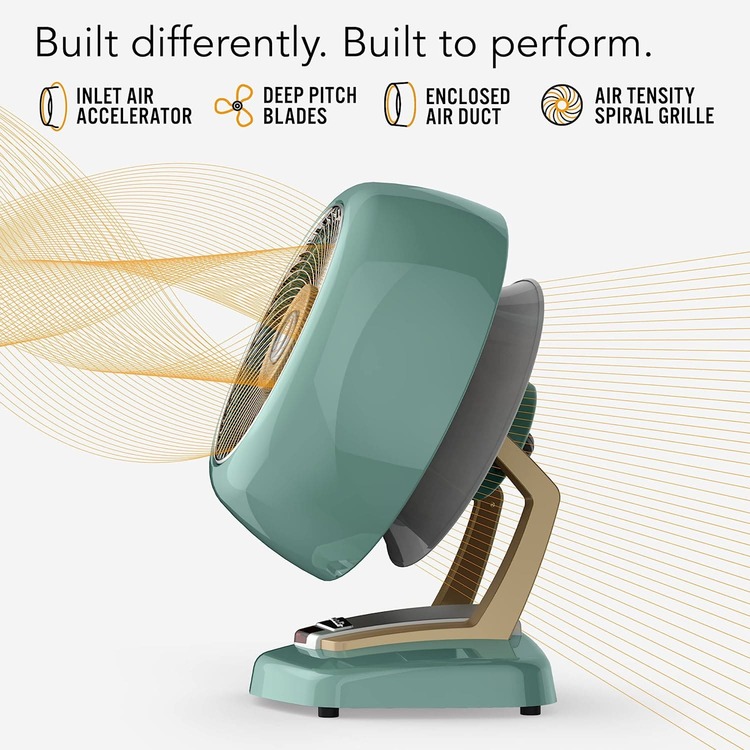 Technical support: electrical products always have a fault or something can happen to them. So from the moment you buy it, you get to have a guarantee for the next 5 years. The technical support team is physically located in Andover, Kansas City.
Legal consumption: You can use it in the United States since it complies with the legal requirements regarding electrical consumption.
Vortex Action: This is an airflow applied to this heater that throws heat in a circular fashion around the entire room it is in.
Stability and Adjustment – The heater has a sensor that does not allow the heating system to work until it is vertical. Whenever you want you can adjust the head of this to a height that favors you.
Dimensions
Height: 13.7 inches.
Width : 11 inches.
Length: 8.7 inches.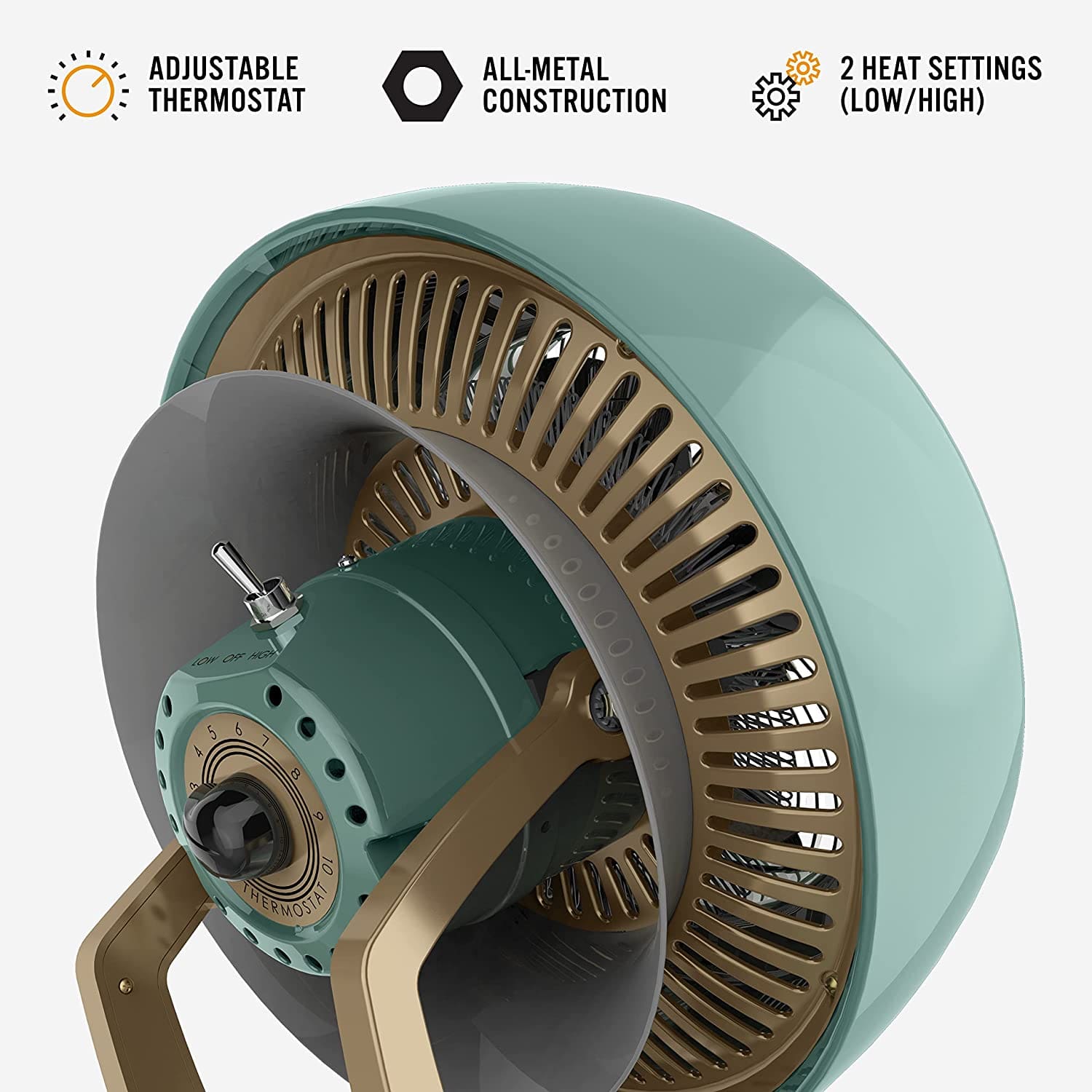 Amazon Shipments
Depending on the product you have purchased on Amazon, the cost of shipping may vary. Besides, If it is an electronic product, the charge for standard shipping nationwide is $4.49 and can take between 4 and 14 business days to arrive. Also, If it's an urgent shipment nationwide, it is $6.49 and can take between 2 and 6 business days to arrive.