A printer is such a functional accessory, that you cannot miss even in your home and office. But at Look At The Square (LATSQ) we know that the cost of ink can be great if you do not take the time to choose the ideal printer for you.
Just as in Best Buy you can find from the best computer to the best phone, you also have this juicy option from Epson Ecotank that saves ink, prints much more and lasts a long time.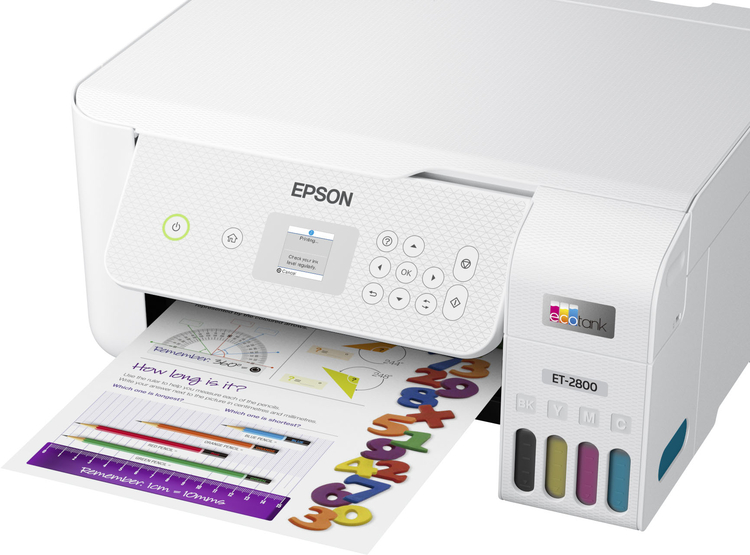 Best Buy Epson EcoTank ET-2800
It is an all-in-one multifunctional printer, which works wirelessly and with color inkjet. The Epson EcoTank ET-2800 model  is available in black or white, within the Best Buy online catalog. This is a device that does not require cartridges and the ink tanks it has been easy to refill, with a durable operation.
Thus, Epson EcoTank ET-2800 is a home printer that will help you save time and money. And best of all, it performs better than many standard printer models. All the functions it has can be used in a simple way and it is a product that has an Energy Star certificate.
In general, this printer model is an excellent option to have at home or in small offices. The main features of the Best Buy Epson EcoTank ET-2800 model have been the following.
How to print
As we mentioned before, this is a home printer that works with high-capacity ink tanks. Therefore, it does not require small and expensive ink cartridges. In addition, EcoFit ink bottles are durable and of high quality, with quick and easy filling.
With this printing method that the Epson printer has, you can print 4500 pages in black and 7500 in color. As a result, you'll be able to save up to 90% of what you would spend with a traditional ink cartridge. They will serve you for an approximate period of 2 years and comes with a spare ink set.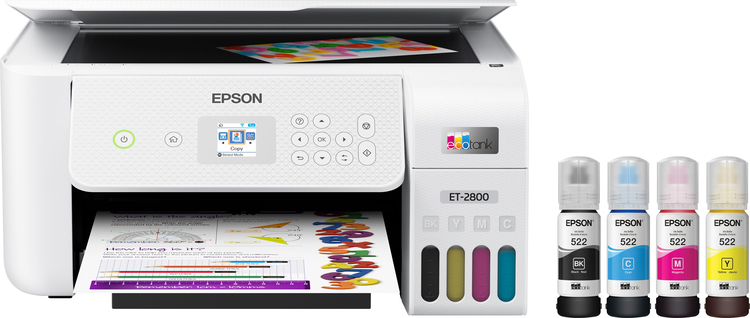 Print quality
In addition to the saving of time and money represented by ink tanks, they have a splendid quality. This is because they employ Micro Piezo Heat-Free technology. Thanks to this, they have the ability to print text as clearly as possible, on any type of paper. The same performance applies to color photos and graphics.
Scanner and photocopier
One of the best qualities of this Epson device is that it also has the ability to scan and take copies. The scanner works with excellent resolution and has a color screen for easier operation. As a result, you will be able to work efficiently in all the integrated functions that the printer has.
Wireless printing
This product can be used easily, thanks to the fact that it works wirelessly. In fact, you have available the option to use it with your mobile phone, through the Epson Smart Panel application. In addition, it is a device that can be activated by voice command. Then, you have several options to suit your personal preferences.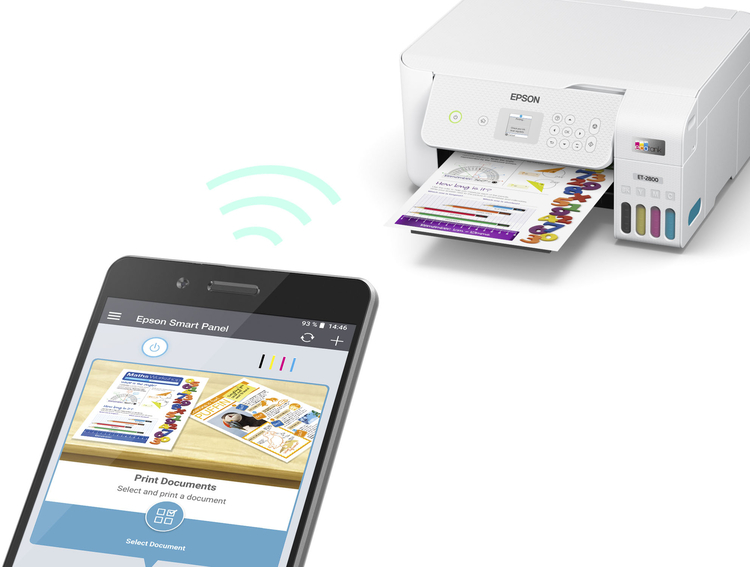 Other qualities
ISO color print speed: 5 pages per minute
ISO monochrome print speed: 10 pages per minute
Conectividad: Bluetooth, Wi-Fi, USB, Google Cloud Print, Mopria Print Service y Apple AirPrint.
Best Buy Epson EcoTank ET-2800 Price
Within the online catalog of the Best Buy website, you can buy this model of Epson all-in-one printer. The current price of this product is $229.99. However, you can pay it in 4 monthly installments and without interest of $57.50.