Excess sugar terrifies millions of people, and with the increase in obesity rates in the United States in recent years it has become essential to look for a much healthier alternative to continue enjoying our favorite flavors. Always being at the forefront of your needs, Walmart has included in its catalog an appliance that will give you control of the desserts and sweets you eat at home.
Fewer sugars, fewer calories, and fewer harmful ingredients because you can choose them yourself. The Yonanas Classic Healthy Dessert Maker will go perfectly next to the Amazon yogurt maker or Sam's Club. That's why at Look At The Square (LATSQ) we keep it under the microscope for being a beneficial option for health.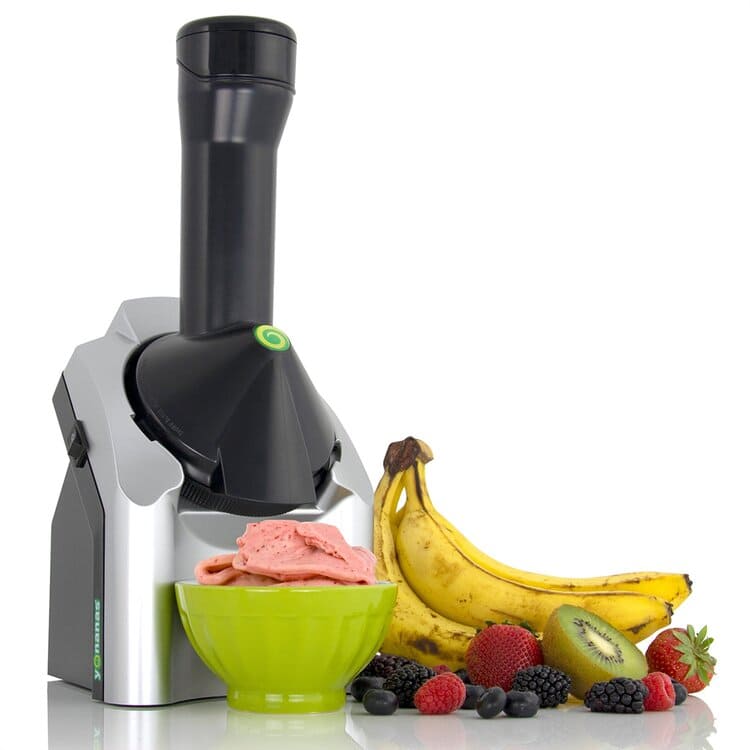 Walmart Yonanas Classic Healthy Dessert Maker
It is a machine with the ability to prepare nutritious desserts of different types or flavors. With Walmart's Yonanas Classic Healthy Dessert Maker, you can reduce your intake of artificial sugars, fats, and preservatives. In this way, you will have the possibility to eat delicious desserts without harming your health or breaking your diet.
Best of all, Walmart's Yonanas Classic Healthy Dessert Maker product is pretty easy to use. There are many recipes available that do not require much time or effort. All offer a unique and healthy flavor that all members of your family can enjoy. This ensures that your loved ones eat in a healthy way.
Key Specifications
You can turn any frozen fruit into ice cream or sorbet in a matter of minutes.
It comes with 36 recipes included for you to create all kinds of delicious desserts from the comfort of your home.
It is a product of easy maintenance since all its parts are removable. You can clean them in the dishwasher after each use.
It allows you to prepare small portions for a single person or large portions for the whole family.
This equipment has the following dimensions: 6.15 x 7.52 x 13.78 inches and a weight of 3.13 pounds. Therefore, it will not take up much space in the kitchen.
The purchase of the product includes a spatula, recipe book, and user manual. In this way, you can use the machine as easily as possible.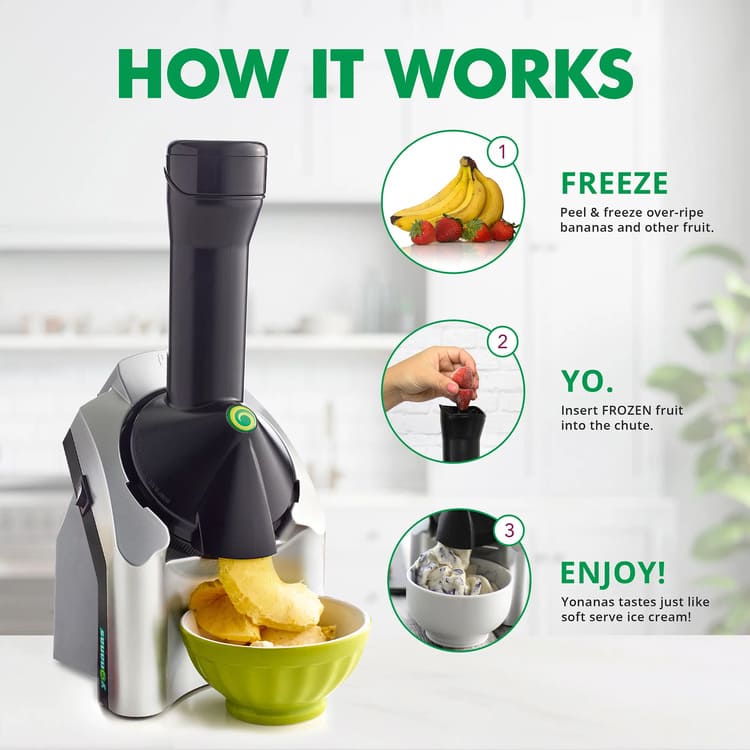 Main benefits
The desserts of the machine help you lose weight and eliminate bad eating habits in a fun and delicious way.
It can reduce your risk of several diseases that worsen your quality of life in different ways.
By lowering your sugar consumption, you can maintain a stable mood, without sudden changes.
It allows you to eliminate inflammations and irritations of the skin, to show off a healthier and glowing complexion.
You can take care of your teeth to avoid cavities and other problems that can cause severe pain.
Perhaps most important of all, homemade desserts help you save money in the short and long run.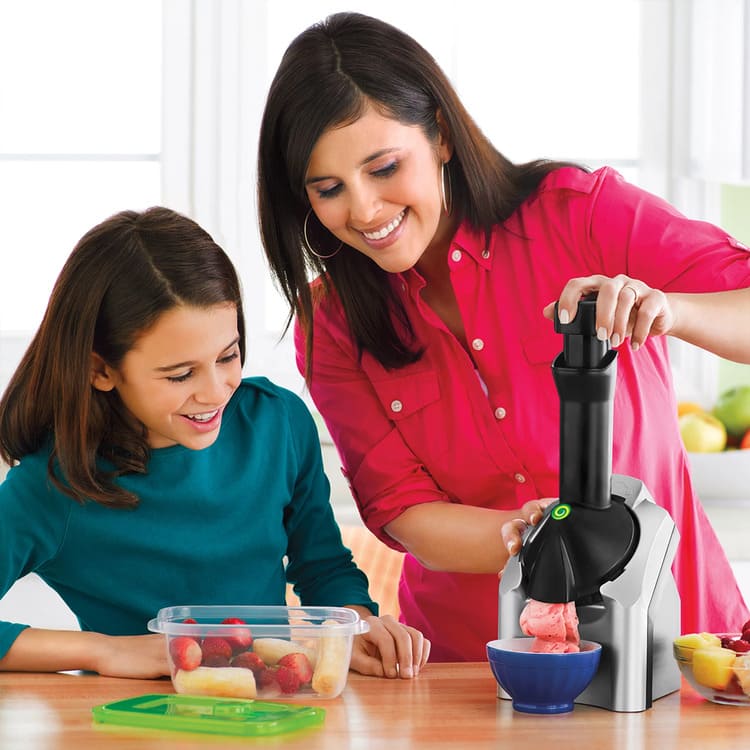 Walmart Yonanas Classic Healthy Dessert Maker Price
Walmart's Yonanas Classic Healthy Dessert Maker is currently available at an offer price. It used to be worth $49.99, but now you can buy this product for as little as $39.32. However, this is a discount that is only valid for purchases from the official Walmart website.
It should also be mentioned that this product has a limited warranty of 1 year, with free returns for 90 days. Plus, for an additional $4.00 or $5.00, you can extend your warranty coverage with Allstate services. You can choose the 2-year or 3-year plan.