Are you one of those who does not like to leave the house without first drinking a cup of coffee? Well now, Amazon has the solution. This store has a very practical and comfortable portable coffee maker. You can prepare while you go to work, the drink that will keep you awake throughout the day, especially in the United States. At Look At The Square (LATSQ) it is important to put the magnifying glass on this portable coffee maker because who doesn't love a fresh cup of coffee at any time?
It doesn't matter where you are! Take the coffee maker with you on your trips, and you will never lack a good coffee again, as soon as you wake up, just what you need in the morning. For this reason, and for its fabulous price, it is sweeping sales and is in first place, strongly rivaling stores like Walmart or Best Buy.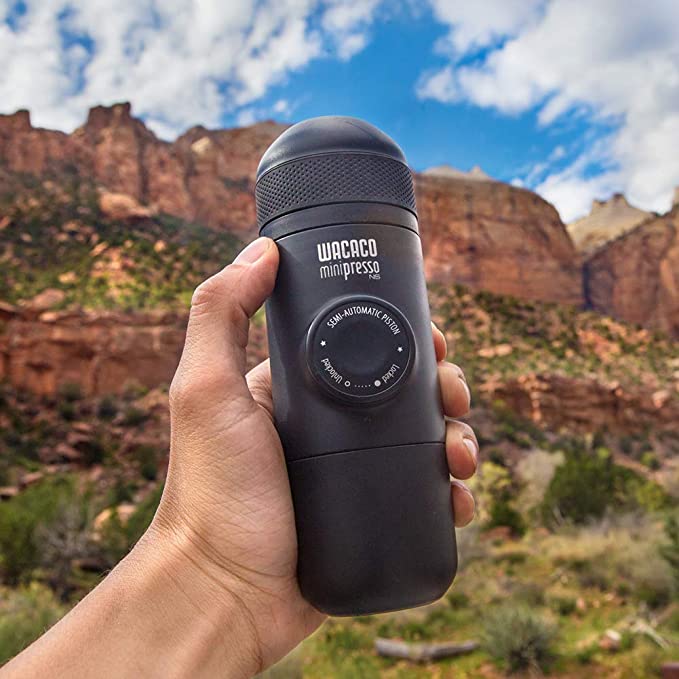 Amazon portable coffee maker, the fast option to achieve the coffee you want
Brewing coffee has never been so easy and fun with the Wacaco Minipresso NS. The concept of this portable coffee maker is that the coffee comes in capsules that you put in the coffee maker, and wait for it to work its magic. Basically, the fact that the ground coffee comes in a compact presentation makes the process faster, more comfortable and without complications or coffee spills.
Now, you do not have to pigeonhole yourself in a single type of coffee, since any capsule that is compatible with the head of the machine, you can prepare without problems. Without a doubt, this coffee maker has a design that allows you to store it anywhere, which is why it is fantastic for travel. At the same time, the performance of this portable coffee maker is like that of a traditional one you have at home.
And not only this, you can also complement the coffee maker with a set of accessories (sold separately) that make the task of making coffee even easier. Another positive point of this coffee maker is that you do not require electricity to make it work, because it is manually operated. Perhaps the only negative feature is that the machine does not heat the water, if you want a hot coffee you must put hot water.
Do you need energy? These features will lift your spirits
Water capacity: 70 ml (equivalent to 2.35 oz)
Dimensions: 175 x 70 x 60 mm
Weight: 350 g (equivalent to 0.78 lbs)
Average pressure: 8 bar
Capsule compatibility: Yes
Includes: Cleaning brush and espresso cup
Cleaning: Do not put it in the dishwasher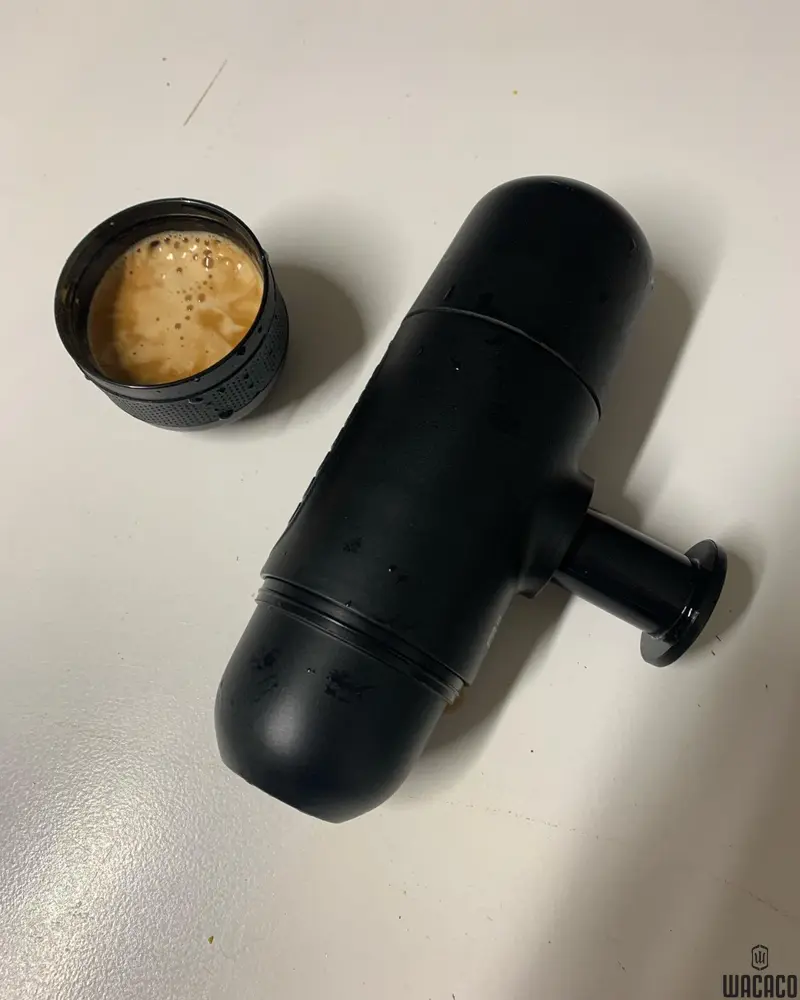 How to use the Amazon portable coffee maker?
I arrive at the moment of truth! Learn how to maneuver this wonder to make coffee with these simple and useful steps.
Open the head and place a Nespresso capsule or whatever is compatible
Screw the head again
Then, remove the lid from the other end and pour the hot water, without overflowing the lid
Now, screw the cap back on
What follows is that you unlock the semi-automatic piston that is in the middle of the coffee maker
Start pressing it and you will see how the freshly made coffee starts to come out. Clever! You already have coffee to share.
One thing that you should keep in mind is that the ideal capsules are those of the brand, but there is no problem if you use others. Sure, accident may happen if you don't use the original ones. Plus, pumping doesn't require you to use a lot of force.
Here is the price of the coffee maker that will help you in the morning
The price of this wonder is exceptional, for only $50.99 you can take this utensil to prepare coffee at home. Finally, although it is not a conventional coffee machine, it does require that you do a minimum of maintenance, at least once a year.