Go back to your childhood and enjoy delicious cotton candy. Did you think it wouldn't be possible? Well, we at Look At The Square (LATSQ) and Target, enjoy spoiling sweet tooth lovers. And enough of natural things like juices, homemade ice cream, or jelly … go back to your childhood and enjoy delicious cotton candy.
Don't worry about cavities, worry about enjoying a delicious flavor that takes you back in time and that you can do daily. You'll hit the streets of the United States happier, knowing that when you get home a cotton candy machine will be waiting for you ready to whip up your favorite dessert.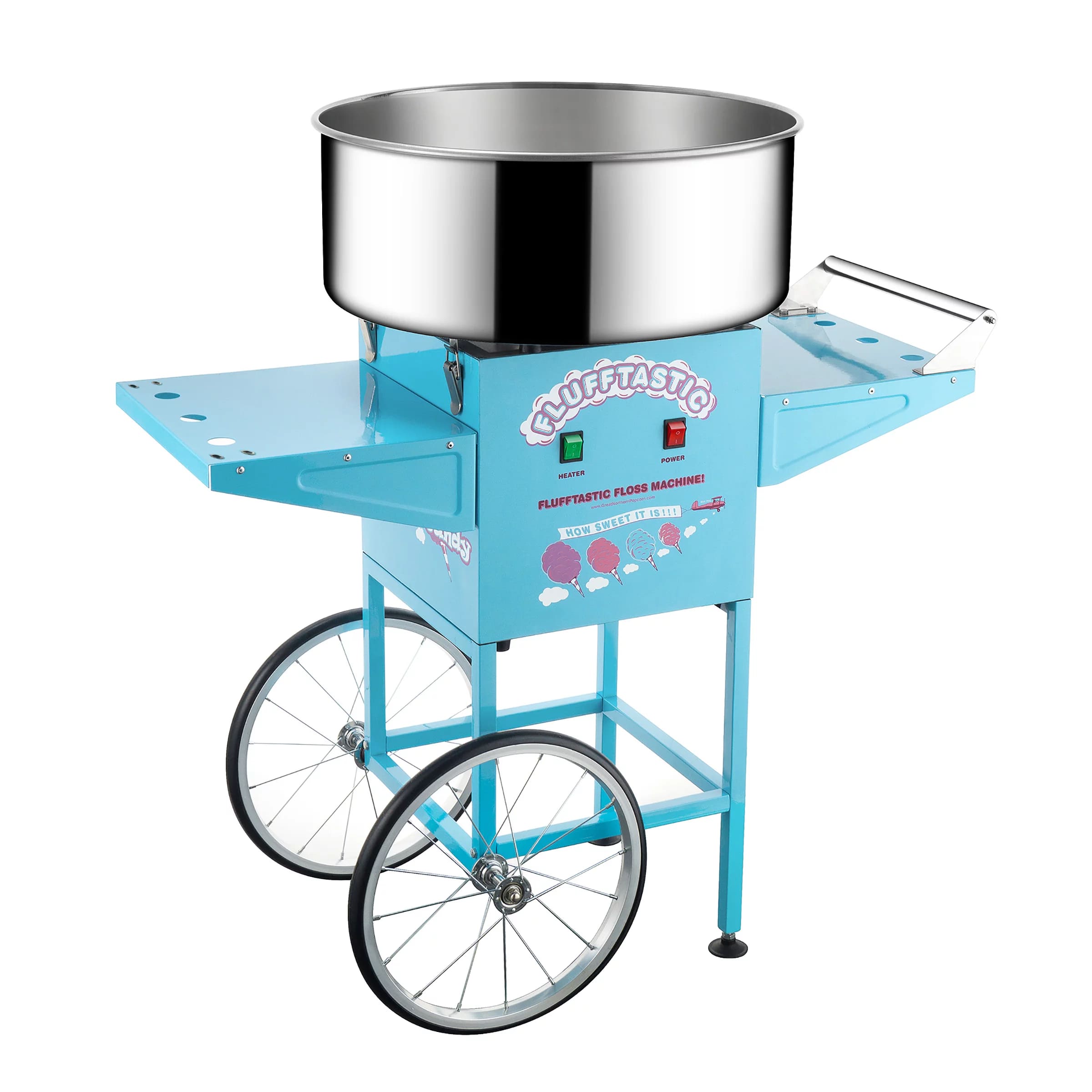 Target Great Northern Portable Cotton Candy Machine and Cart
It is a machine that allows you to make cotton candy from the comfort of your home, with extreme ease. The trolley works with high performance and produces fluffy results in a matter of seconds. Due to its design and size, it is a product that you can have at home without taking up much space and take it to parties or events.
This cart is light blue in color with a chrome handle and festive styling. It doesn't require constant maintenance and you do not need much knowledge to use it properly. Without a doubt, it is a product that will help you save money on sweets. Next, we will tell you about the rest of its main features.
Dimensions and weight
The size of the cotton candy cart is one of its best qualities since it allows for more effective transportation. Especially considering that it has adjustable feet and wheels. Thanks to this, it is a product that has the ability to adapt to different types of surfaces. Its exact dimensions are the following.
Height: 37 inches
Width: 20.5 inches
Depth: 21.8 inches
Weight: 43.08 pounds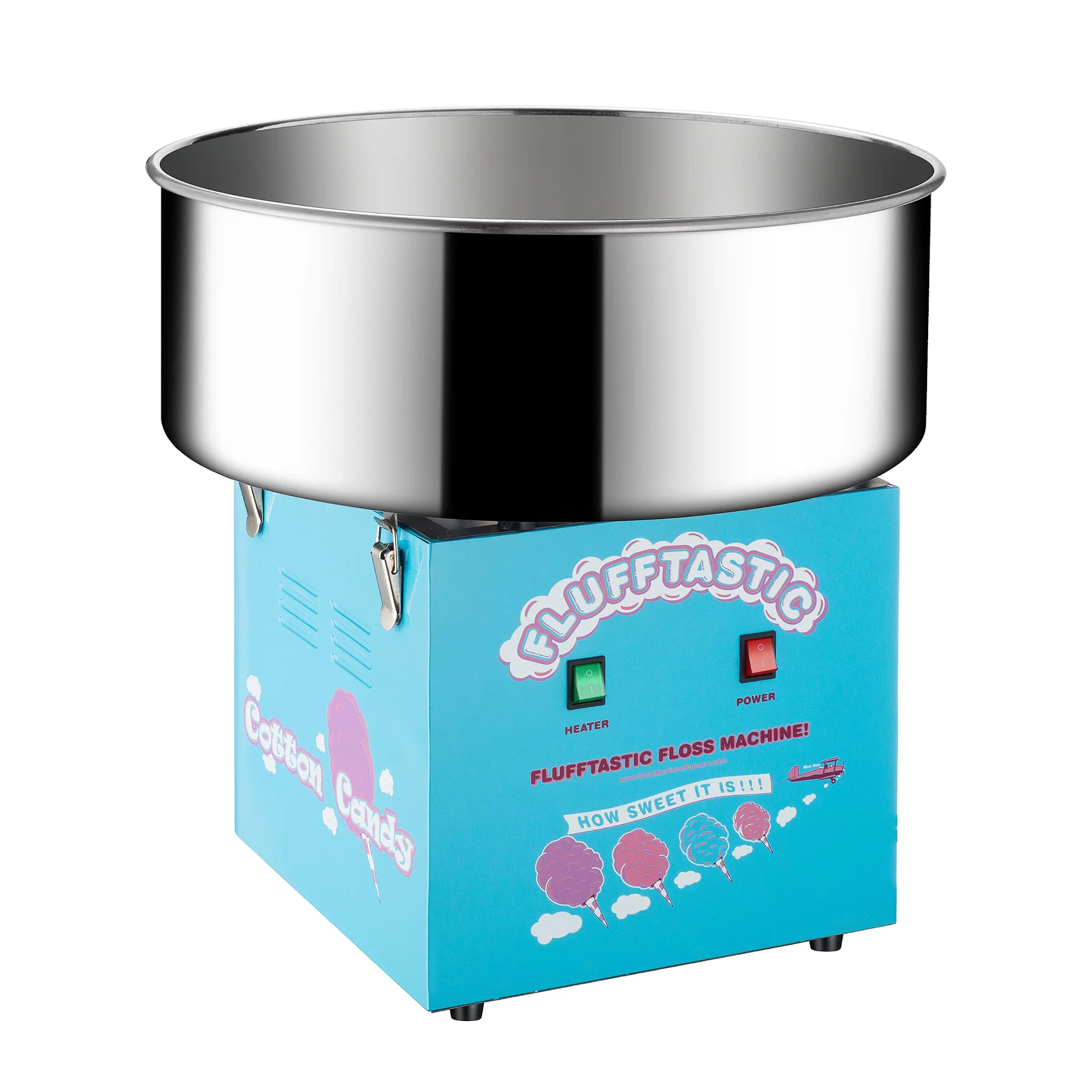 Composition
Another of the main advantages of having this candy machine at home is that it is a durable and resistant product. It is made up of stainless steel, rubber, chrome, and metal. Thanks to its manufacturing materials, the cotton candy cart can be easily cleaned. It only requires a damp cloth and a dry one.
Ability
It is a product with high performance at all times, thanks to its motor and 1000-watt output power. In an approximate time of 30 seconds, it begins to produce excellent results, with respect to cotton candy. Best of all, it works through 2 buttons. Thanks to this, anyone can use the machine.
This product comes with an instruction manual for you to learn how to work with sugar floss or hard candies. Both materials are readily available at an affordable price. In addition, they can produce good quality cotton candy for everyone to enjoy.
Target Price, Shipping, and Warranty
Target currently offers the Great Northern cotton candy cart Popcorn Flufftastic for a cost of $324.99. On the other hand, the shipping price depends on your location. Target is currently unable to ship to the following regions.
American Samoa.
Guam.
The Northern Mariana Islands.
Puerto Rico.
United States Minor Outlying Islands.
The Virgin Islands.
Alaska.
Hawaii.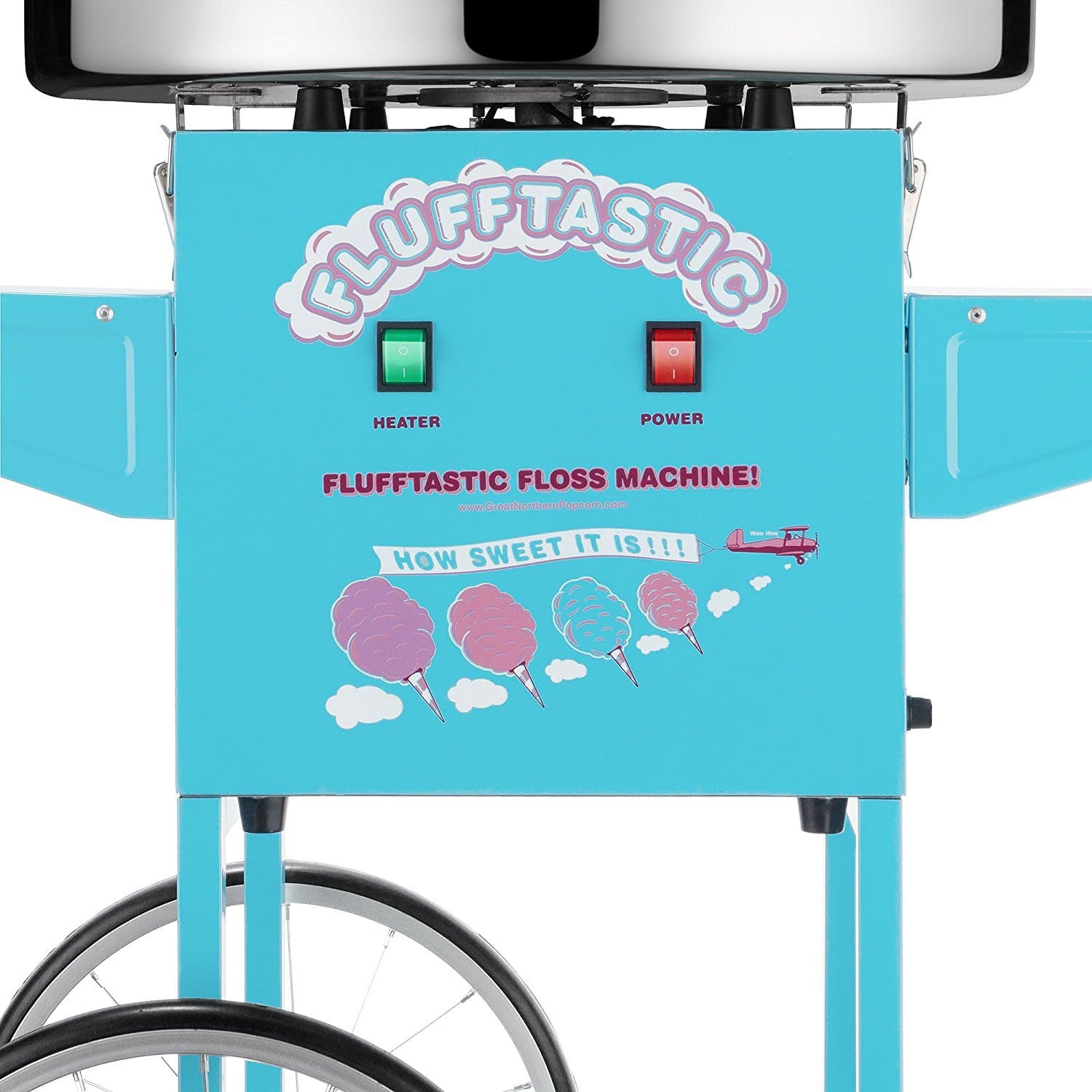 It is also necessary to mention that this Target product has a limited warranty for a period of 30 days. You can obtain a copy of the guarantee by contacting Target Guest Services, through the following telephone number: 1-800-591-3869.