Maintaining elegance while enjoying an excellent glass of wine has never been so easy. For all, you wine lovers in America, the experts at Look At The Square (LATSQ) show you a charming wine cooler. It is an excellent option so that your meals are enjoyed with a delicious fruit flavor of your choice.
Especially when the seasons of celebration among family and friends have arrived. The wines, the beer, and even the best champagne should be inside the refrigerator that Target has put at your fingertips. Competing with the prices you find on Amazon, we assure you that it will become your favorite option.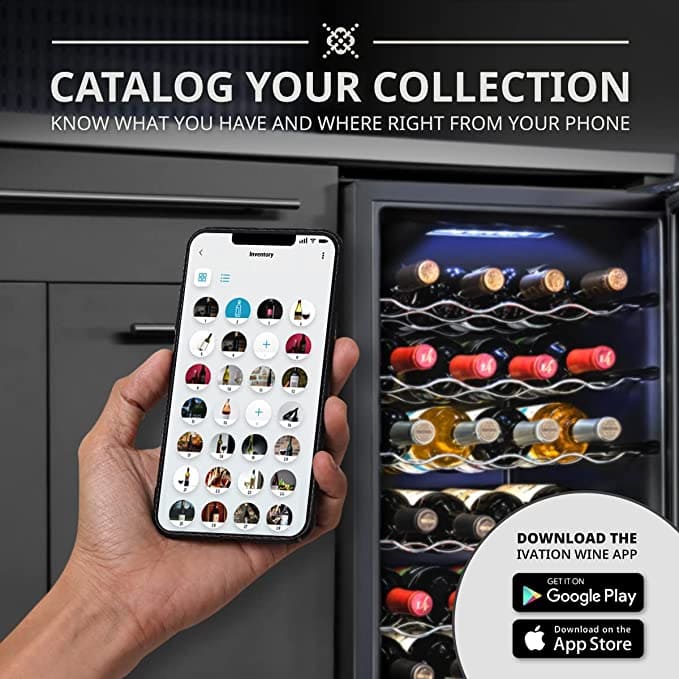 Target Ivation 28 Bottle Compressor Wine Cooler Refrigerator
Ivatiom 28 Bottle Compressor from Walmart is a refrigerator of compact size and elegant design, which can store bottles of wine. Although, you can also use it to cool any type of beverage of your choice. It is a product with multiple smart features, which can be managed remotely, with the use of the mobile application.
Due to its characteristics, it is a versatile refrigerator that can be installed in any space in your home. It will serve you for social gatherings and parties, where everyone can have access to drinks. In general, it is an excellent product for quality – price, with a wide range of good specifications. The main ones that we can highlight are the following.
Dimensions, weight, and capacity
One of the main qualities that this Target beverage refrigerator has is the measurements it has. It is a piece of equipment that offers the ease of being installed in different spaces, without causing any inconvenience. In addition, being light in weight, it can be transported frequently. In general, its dimensions are as follows.
Height: 22 inches
Width: 13.5 inches
Depth: 13.5 inches
Weight: 49.6 pounds
Capacity: 2.8 cubic feet
You can store up to 28 bottles of wine or other beverages inside this smart refrigerator. You will have no problem closing or cooling.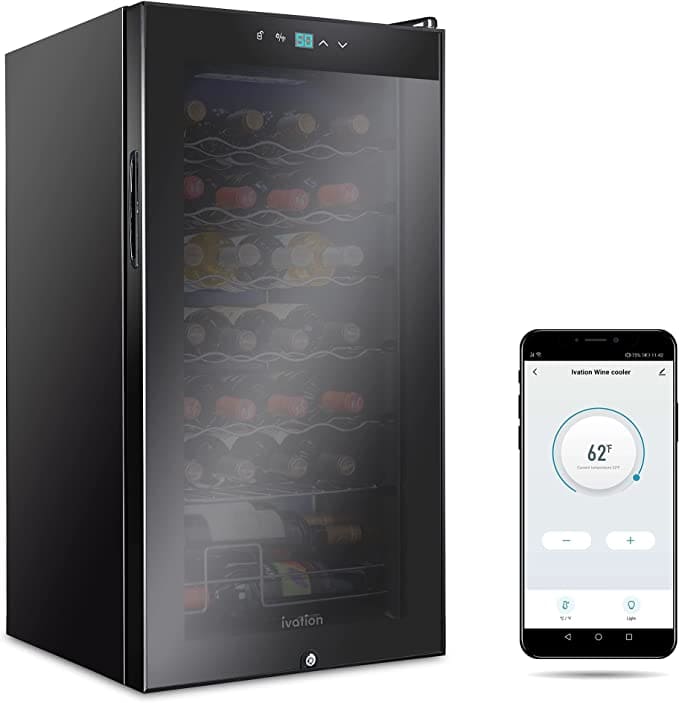 Functions
There are many features that we can highlight about the Target wine cooler. The main one is the free mobile application, which works to control the refrigerator from a distance. This application is available for iOS and Android operating system devices. It will allow you to manage the temperature and lighting.
On the other hand, it is a device with an output power of 95 watts and an excellent cooling system. It is complemented by a double pane smoked glass door. Besides, it seals completely hermetically, to prevent temperature leaks in the fridge. It can block both light and moisture.
We must also mention the built-in fan that the refrigerator has, to maintain a stable temperature. Thanks to this, it can be adjusted between 41 and 64 degrees F. Therefore, all drinks stored inside the refrigerator can be cooled in the shortest time possible, to be enjoyed by the public.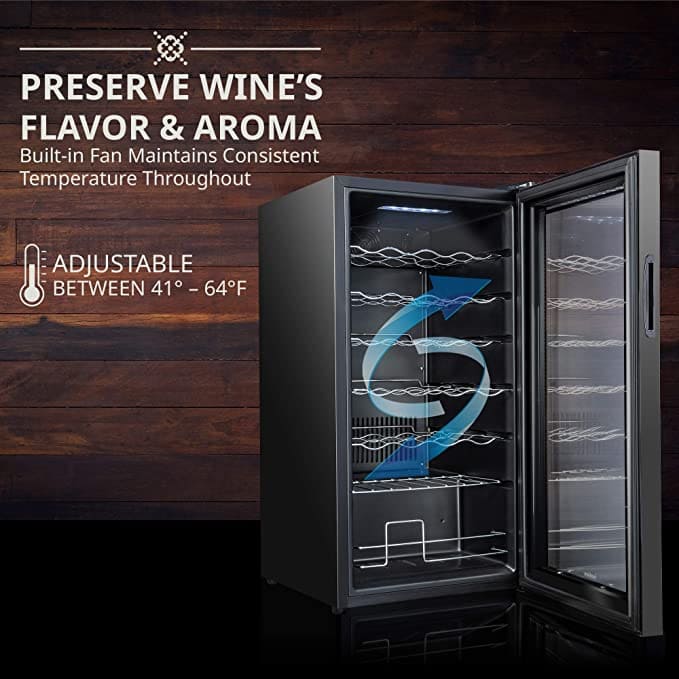 Target Price and guarantee
Currently, this Target product is available on the official website and all its branches in the United States. It is affordably priced at just $339.99. Target has multiple payment methods, so you can purchase the refrigerator as easily as possible.
It is necessary to mention that this refrigeration device has a guarantee period of 1 year. As such, any issues you experience can be handled by Target's support center.