Technology in the United States is evolving by leaps and bounds, in that sense, several companies have already presented various proposals for innovative products. But among all of them stands out the Amazfit GTS 2 mini smart watch health and fitness, which helps you maintain a healthy life with constant training.
For us, Look At The Square your health is the most important thing. That's why we tell you about this amazing product, which measures your heart rate, reflects your sleep and stress levels, while adding the data to your mobile devices. This incredible product is on sale at Best Buy, so you can enjoy it and all its benefits.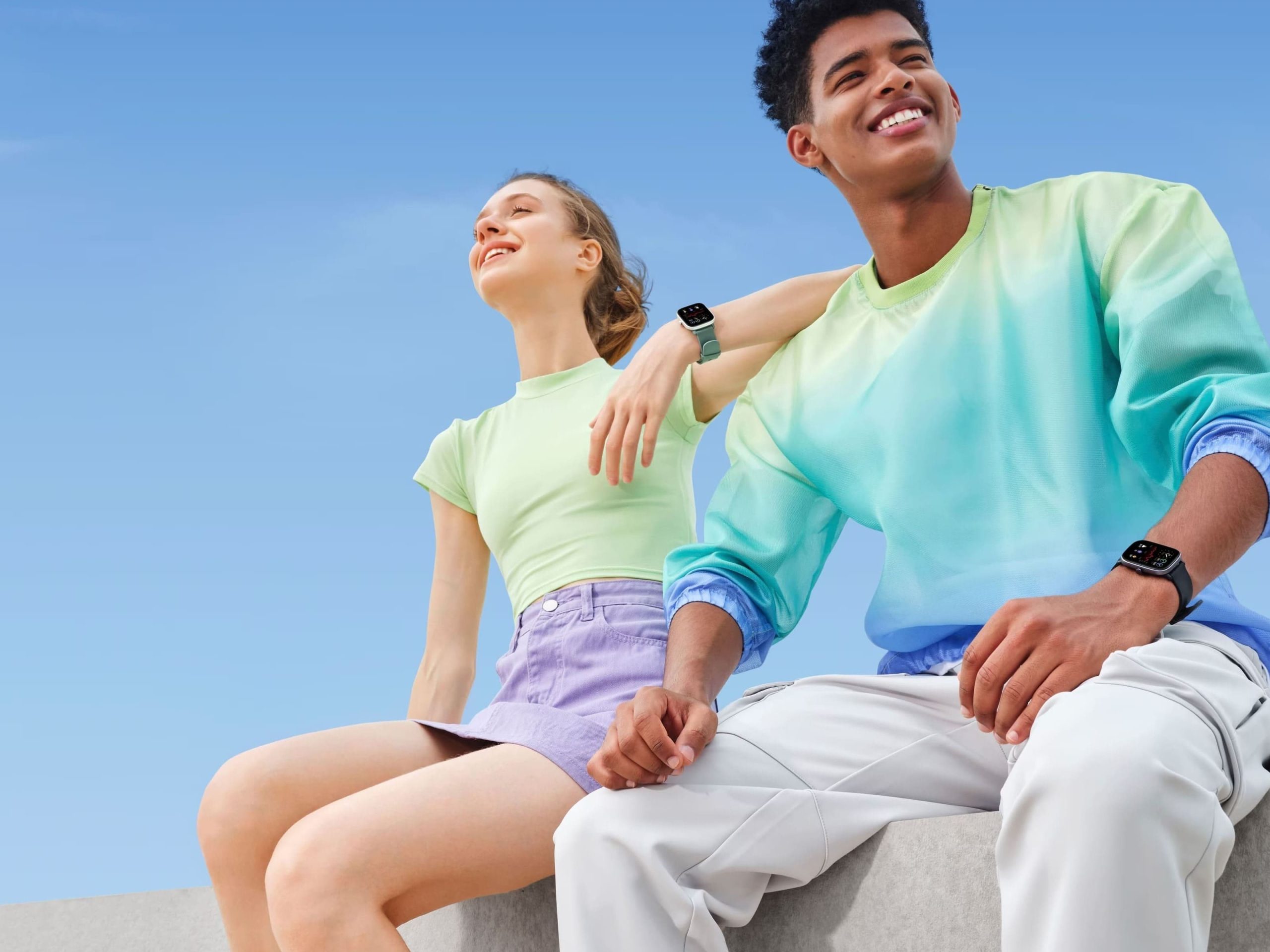 Everything you need to know about the Amazfit GTS 2 found at Best Buy
Here we present you all the important aspects to consider about this incredible functional watch, to measure different variations of your body and health. Those very details are as follows:
Sleek and modern design
This watch looks just like any other big screen watch. The only difference is that it has a 1.55-inch touch screen, which can be controlled with simple and easy-to-access buttons.
Besides, it has an elegant thick black strap, which can be adjusted to exactly fit your wrist size.
Custom dials
This modern watch can be tailored to the wearer's unique personality. This is because it includes some 80 dials which you can choose with their corresponding pattern, so that it is visible to you and anyone who approaches you.
In addition, it also allows you to include the wallpaper photo of your choice. This means that your GTS 2 mini smartwatch is completely customizable, so that it can always be identified as your property.
Continuous measurement of your physical and mental state
The GTS 2 mini has the main function of measuring and graphing all your physical and mental changes that you undergo during your workout and the rest of the day. In that sense, it has the ability to give you a detailed report of the following aspects:
Heart rate
This technological watch has the virtue of measuring the oxygen in your blood, so that you do not suffer from any blood problem or complication during some time of the day. Mainly, after being subjected to a hard training or physical effort.
To do this, the watch alerts you in real time that you are suffering an irregularity in your heart rate.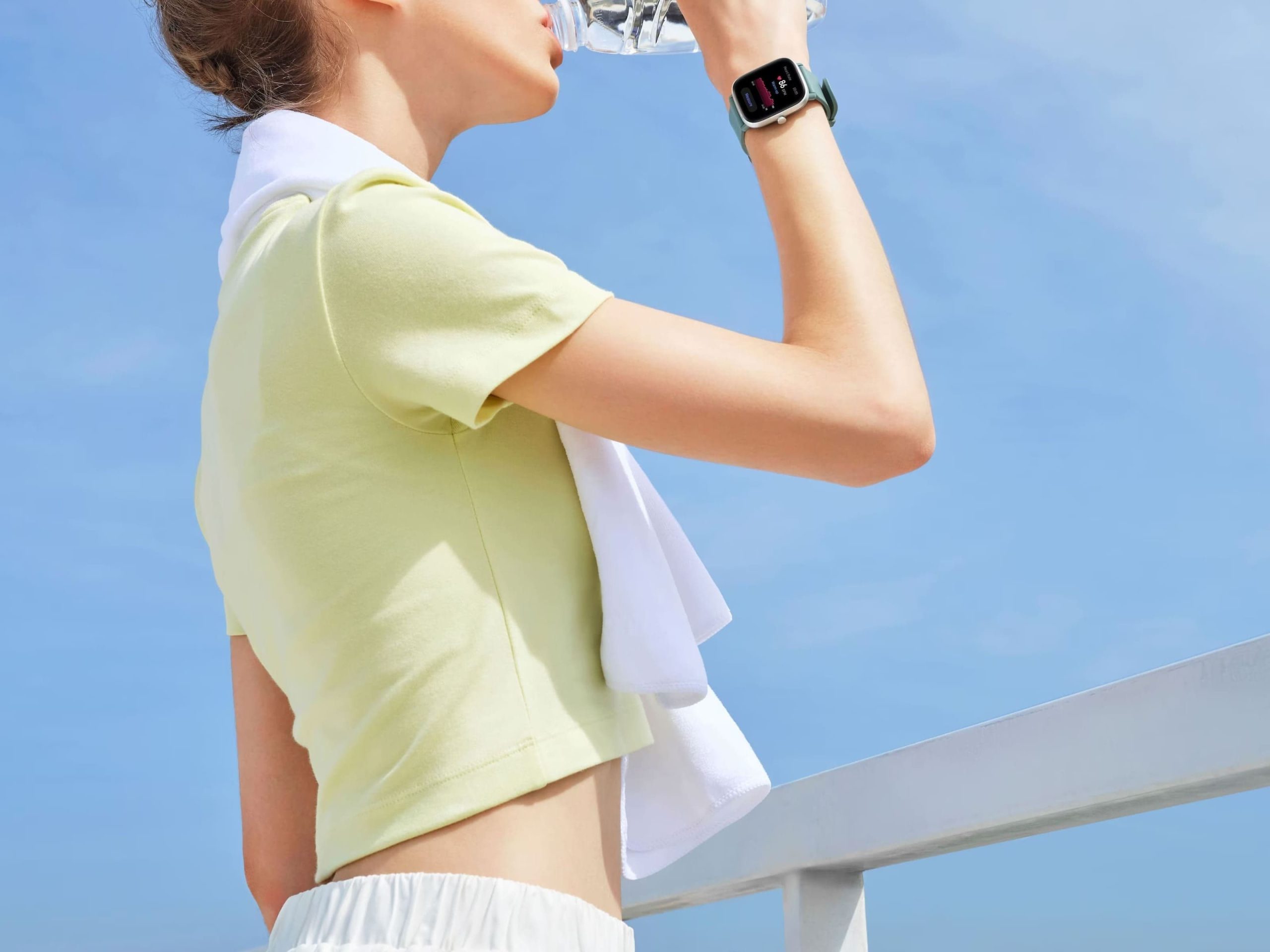 Stress levels
This section can also measure your stress levels and give you practical advice, so you can relax. In that sense, you can have a relaxed, normal, medium or high state.
In addition, it also gives you recommendations of relaxing stores, psychiatric clinics, among others, near your location.
Keep track of your menstrual period
So that you are prepared for the arrival of your menstrual period, in addition to being informed of your fertile ovulation days. This electronic also helps you organize your menstrual calendar.
Definitely a very important function for many women who have regular periods and need to remember their menstruation date.
Helps regulate your sleep
For those people who don't have pleasant dreams or simply don't know how to sleep soundly.
This electronic wrist watch, also helps you with your sleepless nights, giving you practical tips to sleep soundly.
It comes with Alexa and Google included
The Apple smartwatch, already comes configured to be compatible with Alexa and Google voice commands. So you won't need to buy any extra product or ask a technician to configure it for you, since you just connect it to your cell phone and that's it.
Control all the functions of this heart rate monitor watch and other characteristics of your body. Simply by using voice commands.
Smartwatch price at Best Buy
This product has a unique cost of $80, saving you a 20% discount, since its original price is $100.