If there's one thing that will never go out of style in America or the world, it's a good cup of freshly brewed coffee. Many prefer to prepare it the traditional way from scratch, but for tech lovers, ALDI has waged war on Amazon and Target with its new Ambiano Single-Serve Espresso Machine. Now with a small size, elegant design and easy to use.
It is positioned as a star appliance in the catalog of the German store, at the same level as air fryers, yogurt machines or convection ovens. And, in the face of strong market competition, it has made this a product that surprises with its quality at such an economical price that it is unmissable for us at Look At The Square (LATSQ).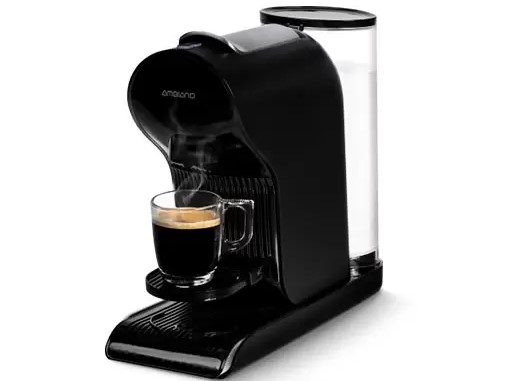 ALDI Ambiano Single-Serve Espresso Machine
So you don't have to go out and buy coffee in the morning, ALDI solves that problem with the Ambiano Single-Serve Espresso Machine product. With this device, you can prepare coffee the way you prefer, just by pressing a button. The product works in a fast and effective way, with a natural texture and good taste.
Ambiano Single-Serve Espresso Machine does not have the same capacity as other similar products, but makes up for it with its operation. Therefore, it is a splendid product for all those people who live alone or are the only ones who drink coffee at home. In any case, it is a machine that is always ready to be used.
Key qualities of Ambiano Single-Serve Espresso Machine
It is a machine that has 2 predetermined sizes for coffee preparation. Works with espresso and lungo.
It is equipped with a removable water tank, with a capacity of 1 liter. So it can be cleaned and refilled more easily.
It has automatic shutdown and quick heating functions to optimize its operation.
It works with a vaporizer and Quiet Brew technology to prepare coffee in the shortest possible time.
It has a built-in grinder so that the preparation of coffee beans can be simpler.
How to use Ambiano Single-Serve Espresso Machine?
You have to fill the water tank. Then turn on the machine without coffee to remove any contaminating particles.
Once you do, you can put ground coffee in the filter and press the power button again.
Now you will only have to wait for the machine to prepare the coffee to the texture and temperature you want.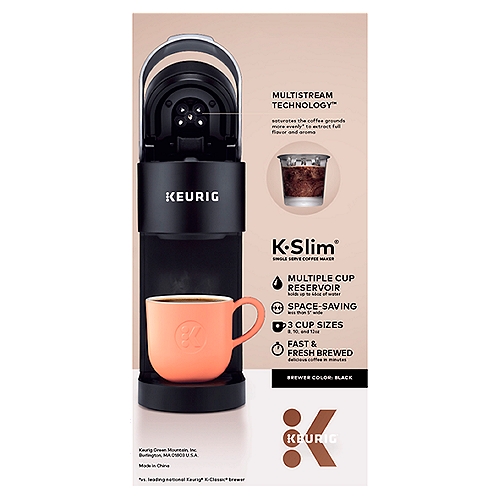 Get the ALDI coffee maker for an incredible price
From the official ALDI website, you can find the Ambiano Single-Serve Espresso Machine model for an affordable price of $79.99. You can make the purchase through the different payment methods available. You have the option to choose cash, EBT, Visa, MasterCard, Discover, American Express or any type of debit card.
Complement the coffee maker with these products
To be able to drink coffee with style and comfort, ALDI also offers you the necessary accessories for them. Among them, we highlight the following.
ALDI Zak! Licensed Mug
They are ceramic cups of standard size, with an ergonomic composition and designs of your favorite series. So, you can consume the coffee you prepare in a compact and fun way. Any of the Zak! Licensed Mug is affordable, since you can buy them for as little as $5.99.
ALDI Crofton 2-Pack Moscow Mule Mugs
On the other hand, you can also buy stainless steel cups in the ALDI online catalog. Like the previous model, Crofton 2-Pack Moscow Mule Mugs is standard size and serves to drink coffee or tea. Its current price is $8.99.