Why take up so much space in your home, when you can have it all with just one product? Walmart have a constant dilemma about cleanliness. What will be the fastest way to do it? Today at Look At The Square (LATSQ), we have also asked ourselves that question.
Now with a much more automated system, Walmart includes modern, useful, and durable vacuum cleaners in its catalogs. No more conventional models, to make way for a product that will leave floors, walls, and ceilings like new. Save cleaning time, and enjoy this new upcoming season in the United States.
Walmart BISSELL Power Force Helix Bagless Upright Vacuum Cleaner
A really lightweight vacuum cleaner with incredible power, perfect for quickly cleaning up your home without getting exhausted. Unlike other vacuum cleaners, this one does not have a garbage bag, instead, it uses a large capacity tank with a simple emptying system.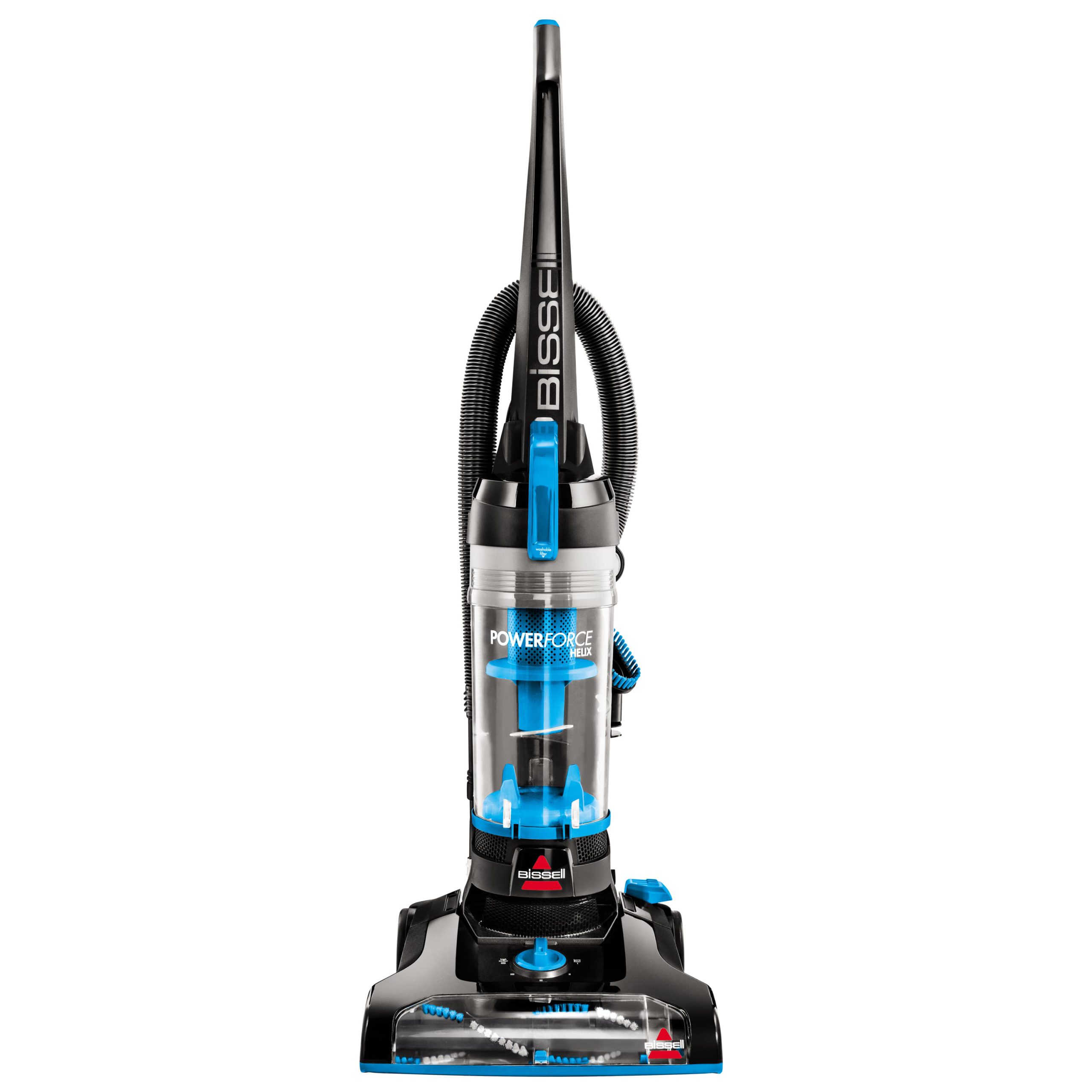 It has several tools that help speed up the work, without the need to make movements that may affect posture. The brush it uses is perfect for removing pet hair, preventing it from spreading all over the place. The BISSELL Upright Vacuum is currently available in Walmart's online catalog for $53.
Specifications and Features
Cleaning method: Propeller system.
Power: 8 Amps.
Power cord length: 23 inches.
Hose length: 5 feet when fully stretched.
Type of filtration: Multi-level.
Supported Surfaces: Common, low-pile carpet and stairs.
Cleaning path width: 13 inches.
Tank capacity: 1 L.
Tools included: Extension wand, crevice coupler, dusting brush.
Colors: Black/Baha Blue and Black/Purple.
Approximate weight: 11 pounds.
Walmart Bissell 3-in-1 Corded Lightweight Broom Vacuum
The versatility offered by this vacuum cleaner is impressive, allowing deep cleaning as needed. It has a detachable system, which allows you to go from a broom vacuum cleaner to one for stairs and then to a handheld one.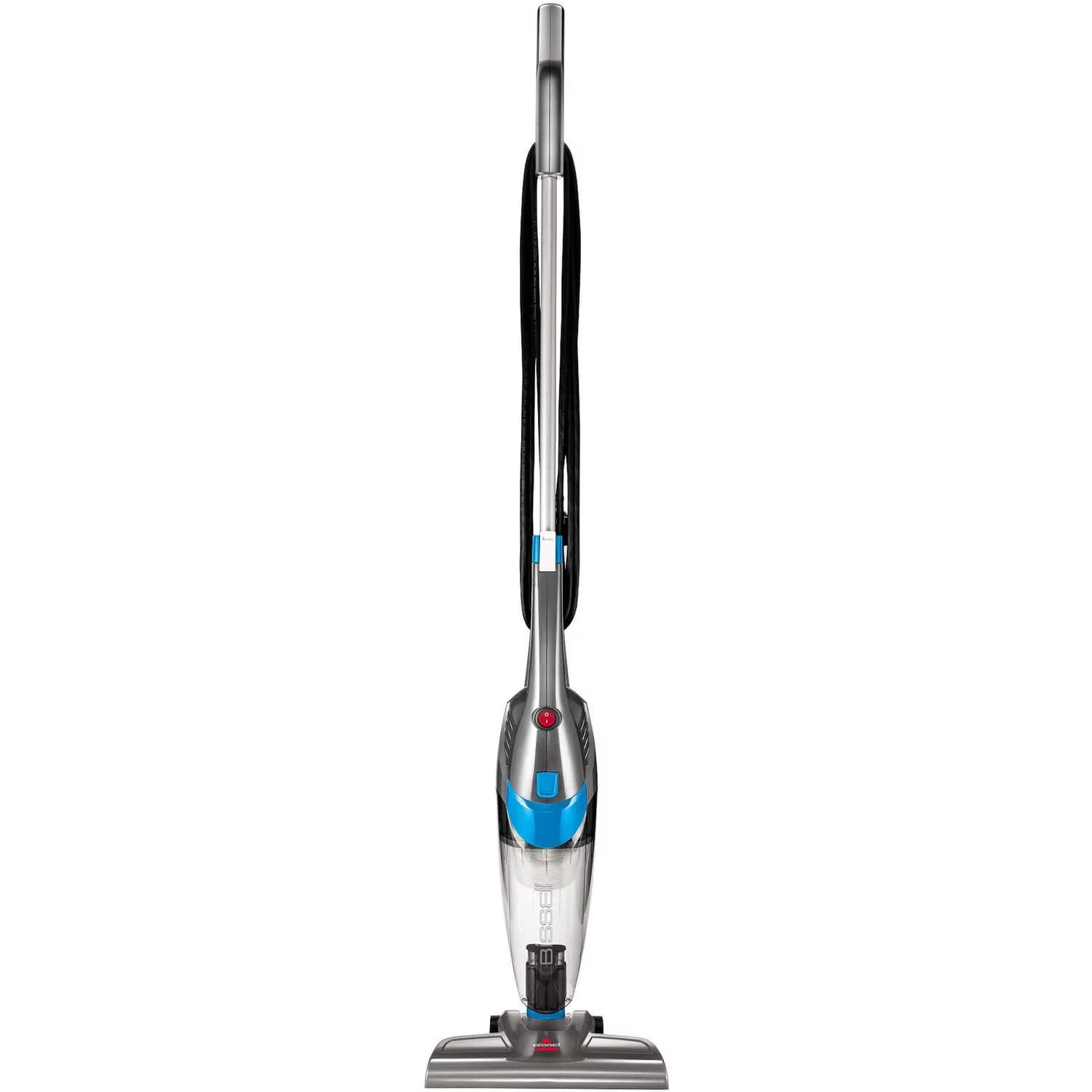 Once the day's cleaning is done, storing the vacuum will be a breeze thanks to its wrap-around cord. The container you use for the dust can be emptied and washed in an instant, a design that certainly simplifies daily tasks, and you can find it available in Walmart's online catalog for a low price of $24.92.
Characteristic
Power cord length: 15 inches.
Approximate weight: < 4 pounds.
Dimensions:5 x 10.7 x 8.3 inches.
Colour: Silver/blue.
Modality: 3 in 1.
Walmart Shark Navigator Upright Vacuum
A device of great power and excellent maneuverability, thanks to its rotating direction, so you can clean all corners. In addition to having several tools that will facilitate the reach, even in high places.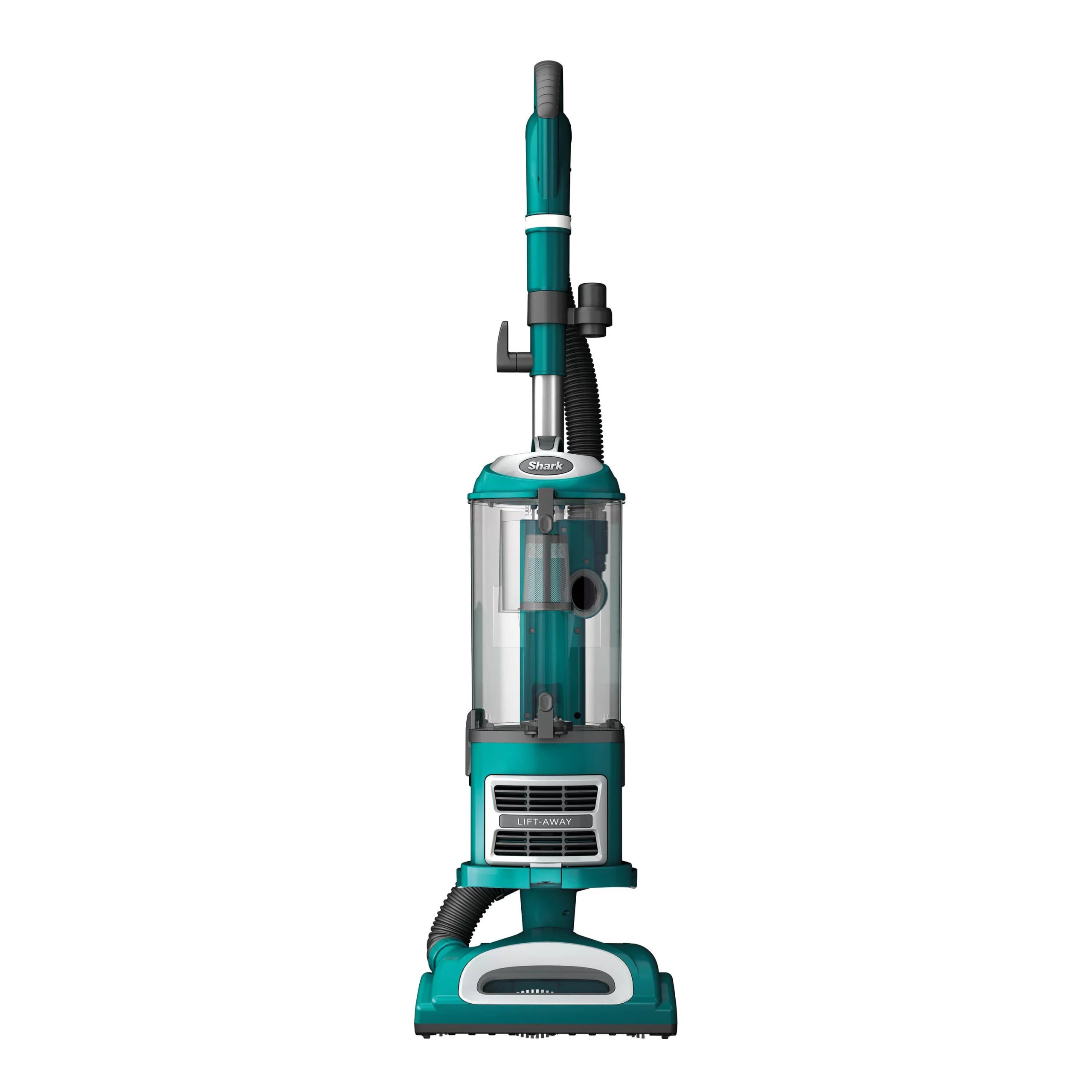 One of its best qualities is its sealing technology, which allows it to absorb the greatest amount of dust and particles, avoiding allergies. It is really light and has a large capacity tank so you can do a complete cleaning without having to bounce to continue, now on Walmart for just $95.
Shark Navigator Specifications
Surfaces: Common and low-pile carpets.
Color: Green.
Dimensions:06 x 11.40 x 45.28 inches.
Approximate weight:96 Pounds.
Power: 1200 watts.
Voltage: 100/120v.
Tools: Extension wand and crevice coupler.