Not everything is clothing and footwear in Adidas, and this year with the rise of the fever of the FIFA World Cup Qatar 2022 has decided to add to its catalog a product that will drive lovers of this sport crazy. The Adidas Al Rihla Pro Ball is designed to be with you no matter where you go, and where you want to play a quick game of football.
From its web catalog, it reaches anywhere, regardless of whether you are inside or outside the United States. Its colors, and its high appeal has made sales skyrocket and in Look At The Square (LATSQ) we are sure that it is a resounding success that will soon be sold out. And if you want, you can find it on their website, because you won't find it on Skechers, Nike or Amazon.
Adidas Al Rihla Pro Ball
It is a seamless ball of high precision, with which you can play football in its different variants. Al Rihla Pro Ball fits large and small courts, no matter what surface you're on. It has a texture that will help you play with greater precision so that you can polish your skills on the court.
Best of all, the Al Rihla Pro Ball's brilliant style will allow you to play football in the evenings, without losing visibility. This official World Cup ball can be a splendid gift for your children during the holiday season. It will serve them for a long time to play with their friends and feel like professional players.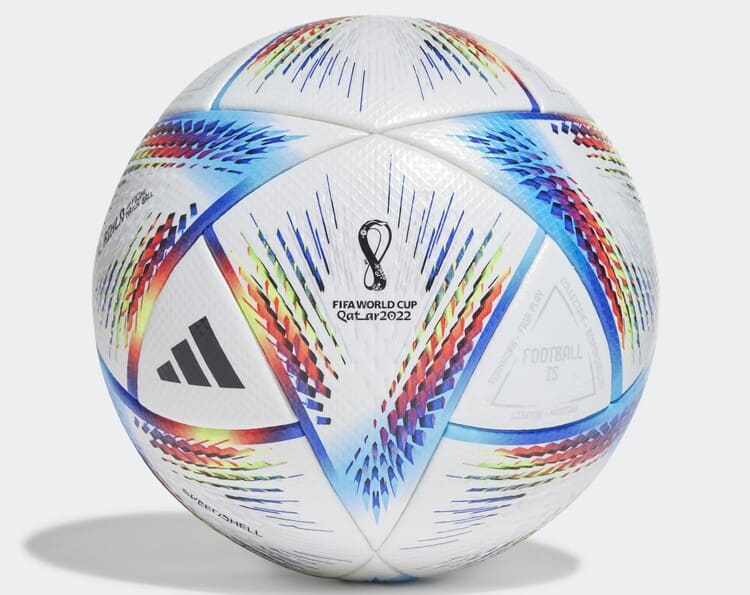 Main qualities of the Al Rihla Pro Ball
Speedchell panels and speed lines that optimize the power of the ball.
Excellent flight stability that gives it elegance in its movement.
Sturdy construction with rubber bladder, polyurethane and recycled polyester.
The ball is composed thermally, for greater resistance and adaptability.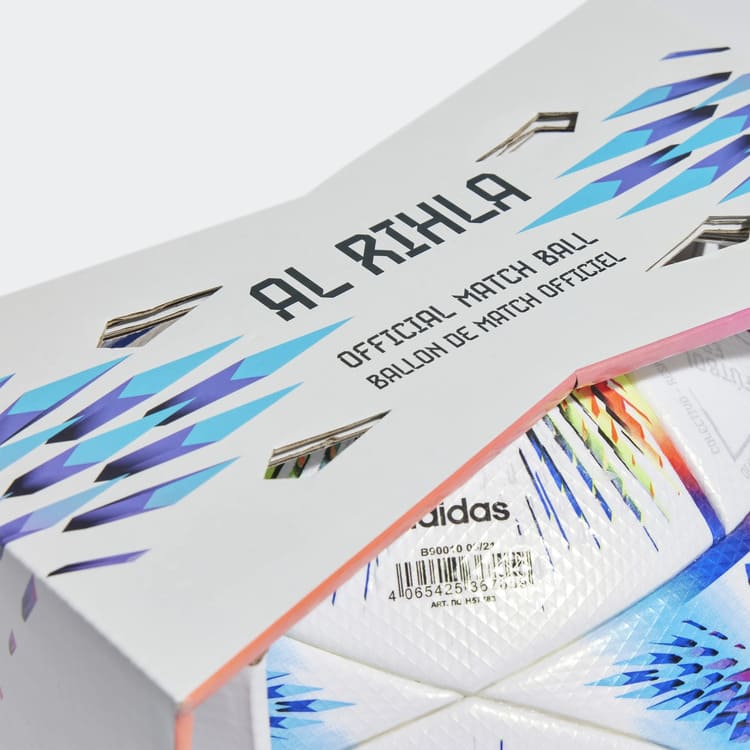 Adidas Al Rihla Pro Ball price
From the Adidas website, you can order the Al Rihla Pro Ball. This product is priced at $165, with different payment methods available to purchase it on a financed basis. If you are a member of Adiclub, the sending of the ball is completely free. In addition, it's important to note that 1% of global net sales are donated to Common Goal until 2023. So, you are helping humanity with the purchase of the ball.
Play with Al Rihla Pro Ball in the best possible way
For the best possible experience when using the official World Cup ball, you can supplement it with other Adidas products. Among them, we highlight the following.
Adidas Essentials French Terry 3-Stripes Shorts
They are classic style sports shorts, which you can combine in different ways. Thanks to their normal cut and elastic waist drawstring, they offer comfort and well-being when wearing them. Therefore, Essentials French Terry 3-Stripes Shorts will serve you to play football or be at home resting.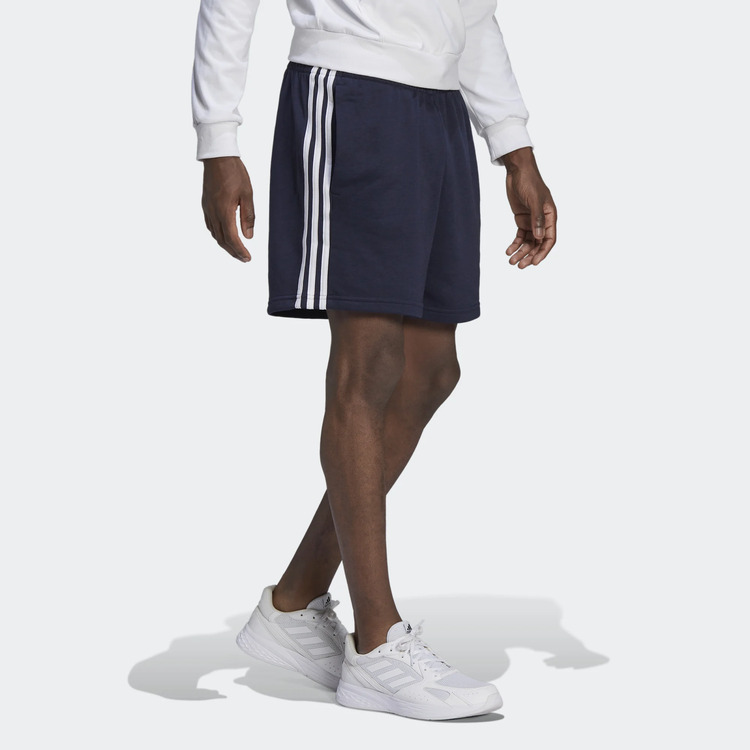 Unmissable details
Regular fit.
Drawcord on elastic waist.
53% cotton, 36% recycled polyester, 11% viscose French terry.
Side slip-in pockets.
Product color: Black / White
Currently, this product is available for sale. It used to cost $40, but now it has a reduced price of only $36.
Adidas Germany 22 Home Authentic Jersey
It is the official jersey of the German national football team, which has a design developed to play football. It is of tight style and ribbed round neck, with a composition that allows perspiration.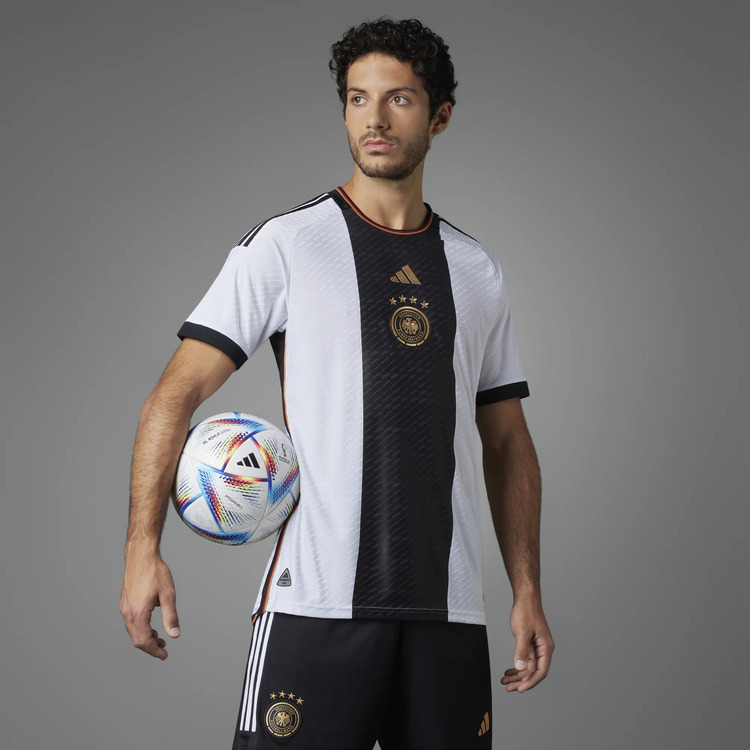 Fantastic details
Slim fit.
Ribbed crewneck.
100% recycled polyester Jacquard.
Mesh inserts under arms.
Ribbed cuffs and droptail hem.
Germany heat-applied crest.
Yarn contains 50% Parley Ocean Plastic.
This garment contains a minimum of 40% recycled material in total.
Product color: White.
So you can stay cool on the court, with ample freedom of movement in any direction. The Germany 22 Home Authentic Jersey model is on discount. It used to be worth $150 and now you can buy it for $98.