For music lovers, Costco has brought a special offer before the end of the year. It's all about a beautiful digital piano ideal for beginners or professionals. It can quickly be wrapped and placed under the tree for the morning of December 25th as a gift for your children, grandchildren, nieces, nephews, or yourself as an aspiring professional musician.
At Look At The Square (LATSQ) also became experts in the musical field to bring you the most accurate information about this product. The same piano that will let you play the most famous tunes this Christmas season, such as Jingle Bells or the traditional United States Winter WonderlandThe Andrews Sisters.
Roland RCP-800 digital piano bundle at Costco
Digital piano Roland RCP-800 is a sophisticated instrument that allows you to play your favorite classical and contemporary pieces. This one is equipped with Roland's famous supernatural piano tones, plus the splendid 256-voice polyphony.
Get a range of tone colors with the best performance that only pianos of its style and price offer. Whether a professional or a beginner, this digital instrument can help you develop as a musician and keep practicing until you're the best in the business.
On the other hand, if you are taking singing lessons, this instrument is what you need to practice notes, tones, and scores to become an integral musician. It is highly recommended by orchestras, and symphonic orchestras, among others.
Roland RCP-800 Digital Piano Features
This excellent Roland RCP-800 digital piano has some features that you should know. These are the following:
Belongs to the Roland brand

Comes available in a unique black color

Has the following dimensions: 18.44″ deep, 40.06″ high, and 54.25″ wide

It is a heavy instrument that must be carried with some means of transportation

On the other hand, this can be easily controlled via Bluetooth network or through free Android or iOS apps

Within its design, a fine and lushly finished cabinet can be seen

It has a warranty of 5 years for each part and two years whole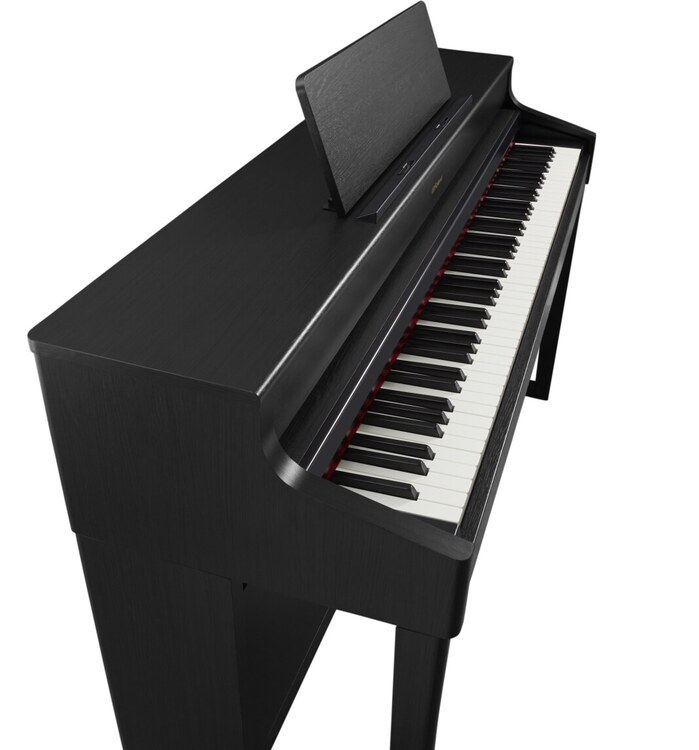 Benefits of the piano
This advance in the field of music has incredible benefits that we now mention:
It contains more than 

300 sounds

 and 

90 automatic songs

 inspired by well-known classics and piano studies. It also has real solfeggio lessons and other musical techniques.

It includes a built-in metronome that marks the tempo, beat, and rhythm of each piece you play until you master them.

It has a built-in USB port to save your created tracks, play music, or whatever you want.

You can connect 

music apps

 to it via Bluetooth from a mobile device.

If you install the Piano 

Everyday app

, you can browse the most searched sheet music on the internet in real-time.

With it, you can have unlimited access to online piano 

lessons within Pianote

, where you can watch live classes with support from professionals in the field.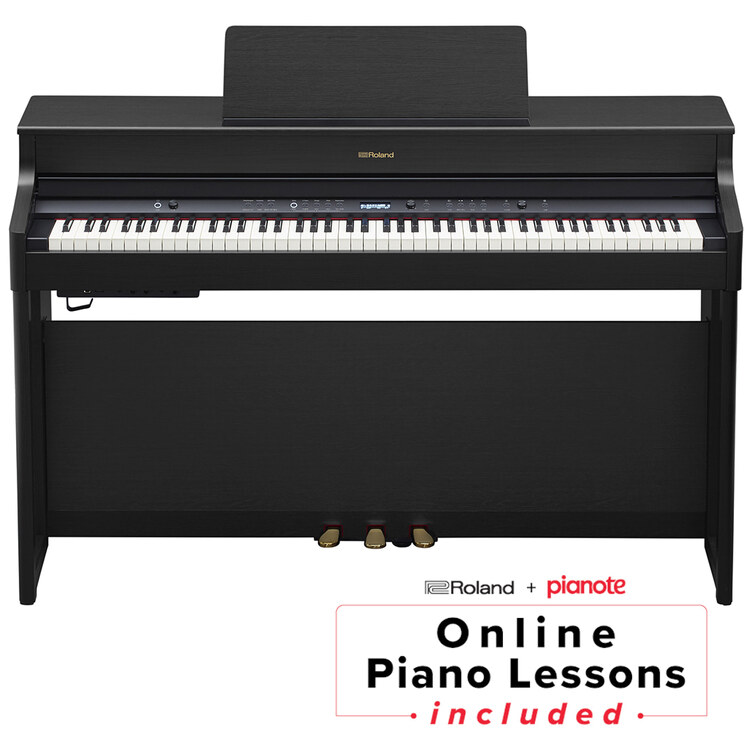 Roland RCP-800 digital piano price at Costco
Its total price is $2,000, which does not include shipping and handling, as this must be paid separately in conjunction with the store. In that sense, you can also participate in some discount promotions that Costco leaves for its customers.