Many people find the cooking process quite tedious, you won't have this problem with Amazon. Especially when they have to fry some food with oil. Fortunately, since the advent of the air fryer, this has changed. Now it is possible to prepare delicious food, without the need to use oil. Many brands in the United States sell these devices, at a good price.
They can be found in the Walmart or Best Buy catalog. Nevertheless, Amazon has the best deals on the market, as far as deep fryers are concerned. In addition, all their products have a guarantee and are of high quality. There is a wide selection to choose from in the catalog. With options that offer additional features. In this guide, we will tell you about the three best sellers.
Amazon Instant Vortex Plus
It is a multifunctional air fryer, with multiple options to cook your favorite foods. It is black, with a modern design and a casing made of plastic. It does not take up much space in the kitchen, since its measurements are 20 x 12 x 12 inches, weighing 6 pounds. Its capacity is 6 quarts, with functions to air fry, roast, bake, reheat and dehydrate.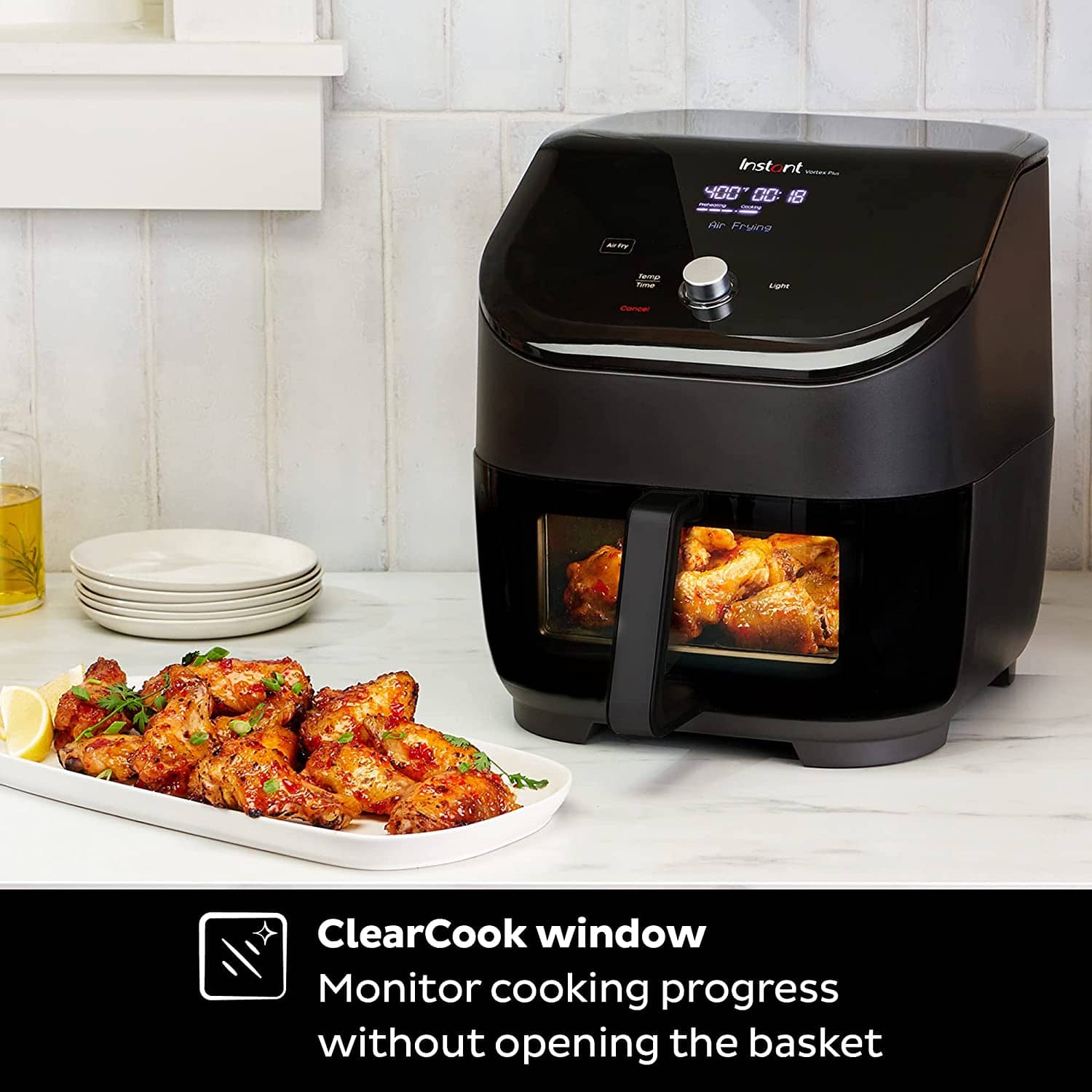 A cooking device has an application with more than 100 recipes. Its body has a ClearCook kitchen window, equipped with internal lighting. In this way, you will be able to observe the progress of the food inside it. In addition, it has an easy-to-view progress bar. This notifies the user during the process, to add other foods or rotate the ones inside.
This air fryer is one of the most popular on Amazon, for all the reasons mentioned above. In addition to that, it has one-touch smart programs. It also has rapid preheating to speed up the cooking process. Its current cost is $149.72.
Chefman TurboFry
We continue now with a smaller air fryer than the previous one. Its price is also cheaper. Despite this, a product maintains high performance when it comes to cooking. It is compact, measuring 8 x 8 x 9.5 inches and weighing 7.4 pounds. It does not consume much energy and can be washed in the dishwasher. Best of all, it has a temperature of 200 to 400 °F.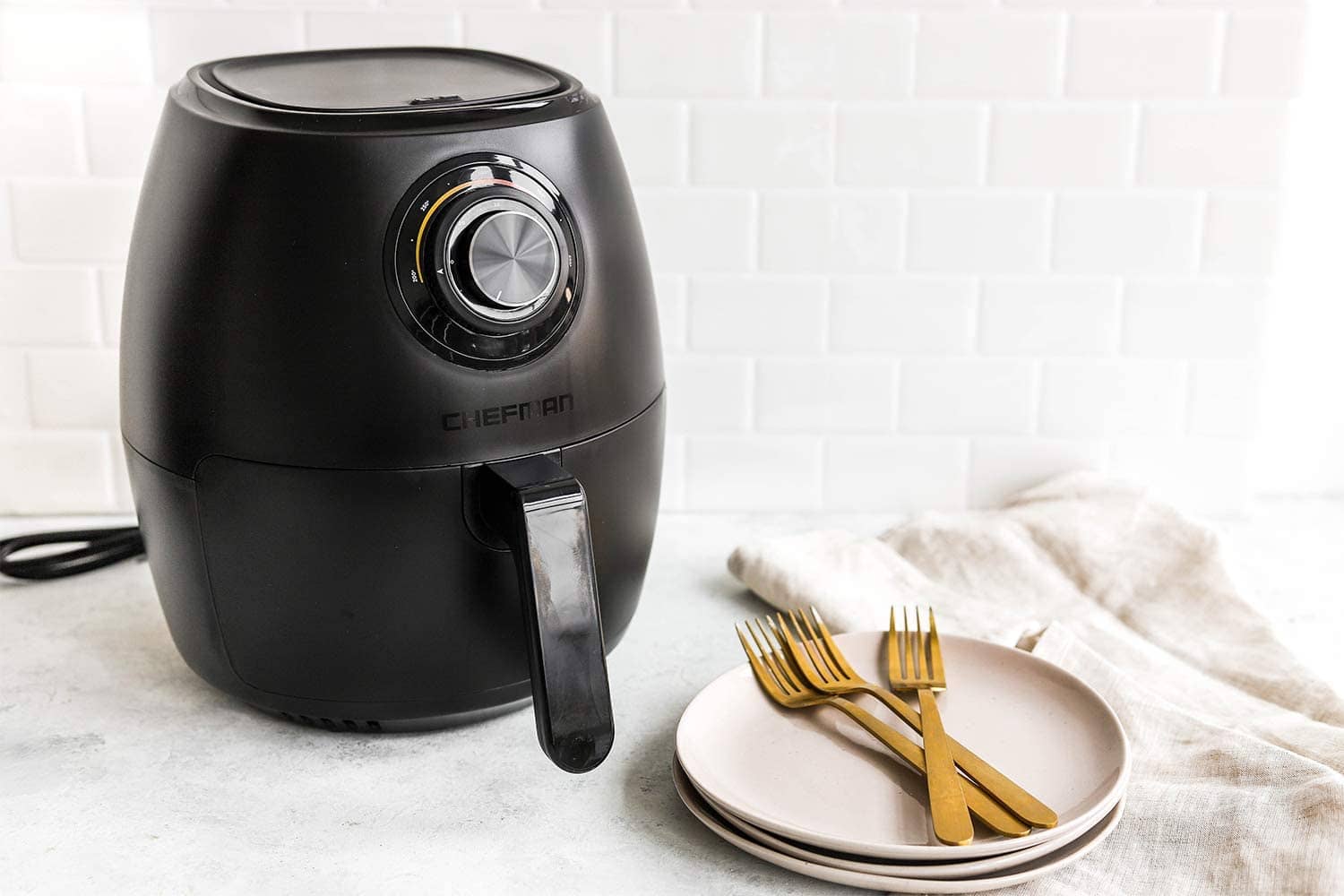 It has a 2-in-1 tank and basket, to save space and maximize the performance of the kitchen equipment. It can fry vegetables, pizza, frozen foods, and leftovers, in a matter of minutes. In addition, it is easily handled, thanks to the double control of the temperature and time knob. For ease of use, it has a built-in 60-minute timer.
Without a doubt, the Chefman TurboFry fryer is one of the best options to equip the home. It will help you save time while cooking more healthily. It is available on Amazon at a 39% discount. Therefore, it is only worth $48.79.
Amazon Ninja AF101
Lastly, Amazon has to offer an air fryer with the ability to broil, crisp, reheat, and dehydrate foods. It is a very popular product, with availability in black and gray. It is made of plastic, metal, and nanoceramic. It is easy to install anywhere, thanks to its measurements of 8.5 x 12.1 x 11 inches, with a light weight of 10.58.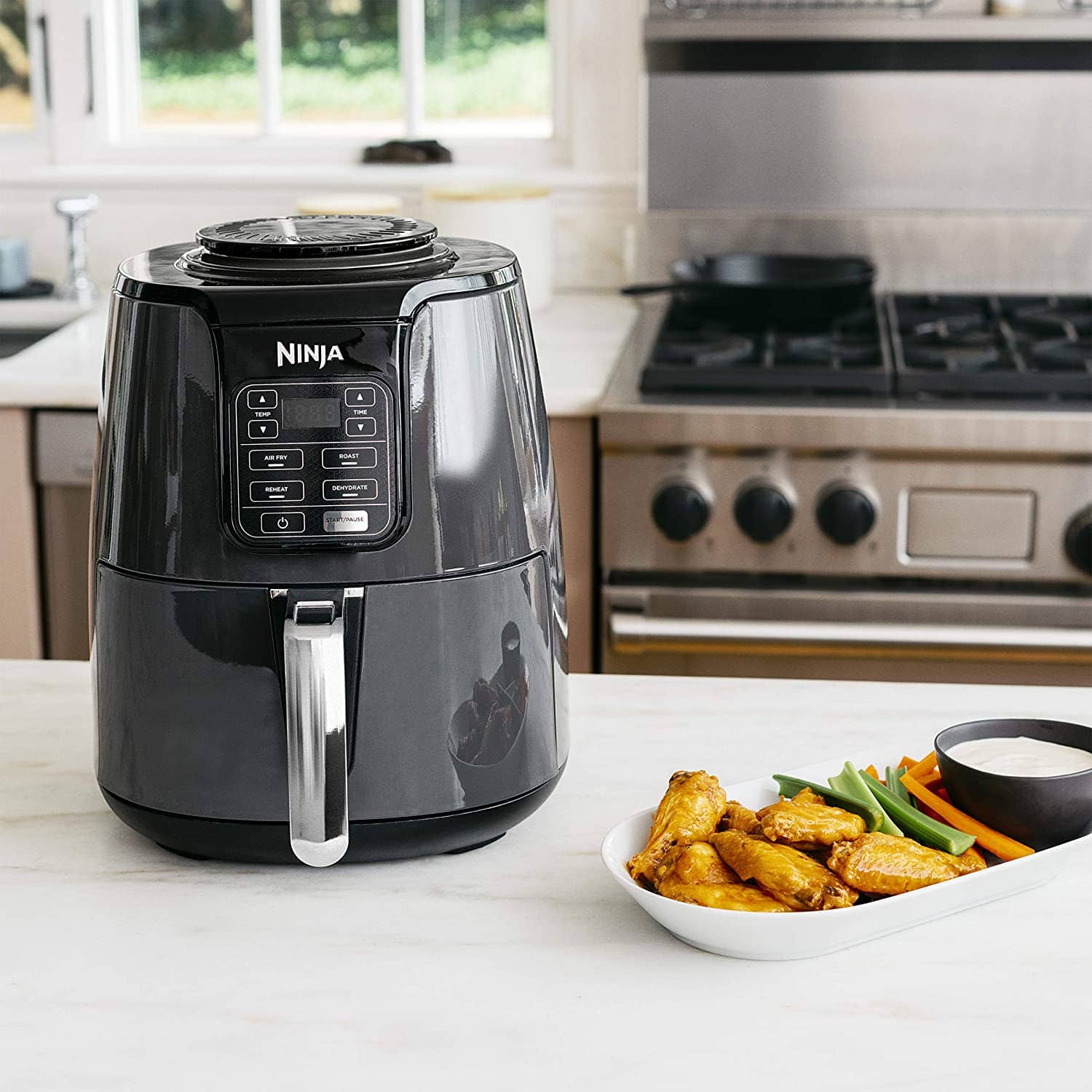 This model has a temperature range of 105-400°F, with a 4-quart capacity. It has all the classic functions of an air fryer, with high and stable power. Apart from that, it is not a product that consumes a lot of energy when it is turned on. It is easy to clean as it can go into the dishwasher. This affordable air fryer is only $84.96.