Speakers are accessories that can offer you long hours of high quality entertainment, reinforcing the sound system that your electronic devices have and offering you a unique experience at home or anywhere you are, since many brands of recognition in the United States have portable models that have an amazing design and unmatched quality; this is the case of Doss, a line that you can get on Amazon and with excellent discount percentages, so much so that eBay can not beat them.
There are several models that initially offer you a better sound, but that in general provide more hours of healthy fun and good entertainment with family and friends, to enjoy your favorite music and the best TV series or movies with a surround echo that will keep you trapped. Check out these attractive Doss speaker options available on Amazon.
DOSS SoundBox XL Bluetooth Speaker
This is a wireless and portable device that boasts 20W of volume, ideal for meetings and parties in outdoor environments. It has surround-type stereo sound and intelligent digital signal processing.
It connects to electronic devices via Bluetooth, and combined with other Soundbox XL speakers can double the sound power. Its 2600 mAh lithium battery provides up to 10 hours of uninterrupted playback at 50% of maximum volume.
It comes with power adapter and user manual. It has a rectangular shape, is simple and is available in black color.
Its price is $86.09 but if you buy it now, only for a limited time, you can get a $10 discount coupon.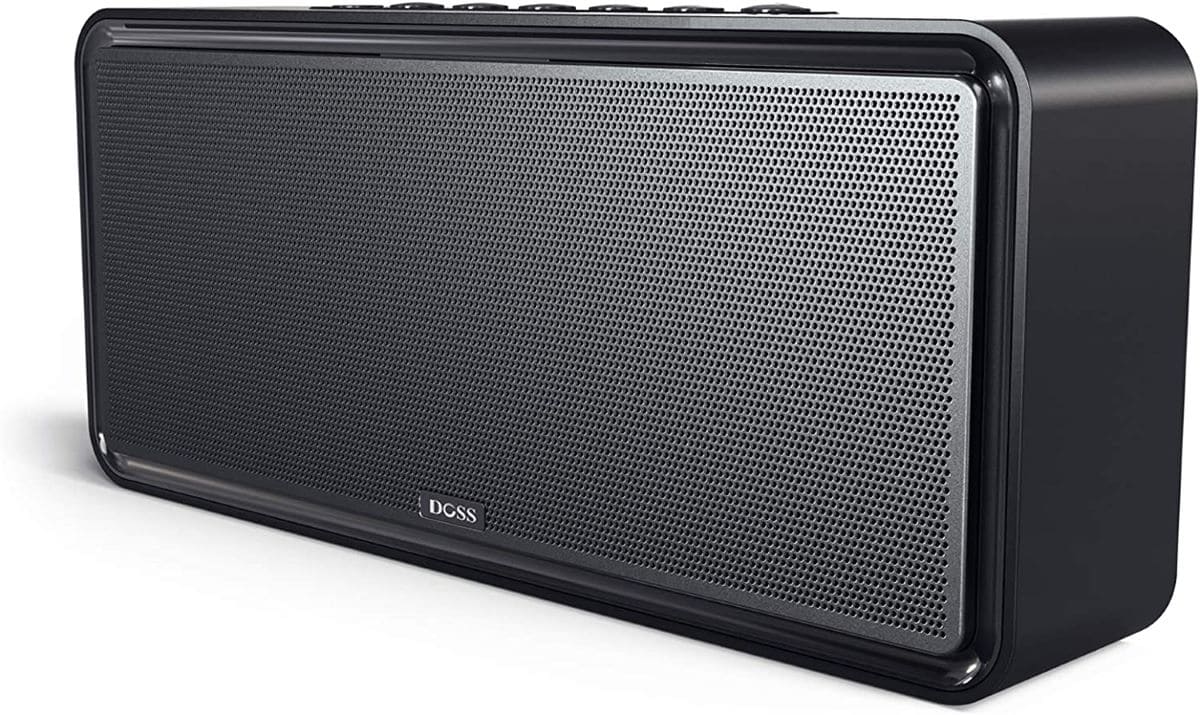 Wireless Bluetooth speaker SoundBox Touch DOSS
This is a wireless speaker with an output of 12 W of sound power. It includes Bluetooth to connect to electronic devices, micro SD card port, 3.5mm auxiliary input and built-in microphone.
It has easy to use manual controls and its technology is able to withstand delicate splashes of water; it is a rugged and suitable for outdoor use such as the beach and pool.
It has a lithium battery that is rechargeable via USB connection and is able to offer a functional autonomy of up to 20 hours at 50% volume. It fully recharges in 3 to 4 hours and is available in a variety of colors, including: black, gray, green, pink, blue, among others.
It enjoys a 13% discount, previously costing $39.99 and now costs $34.99.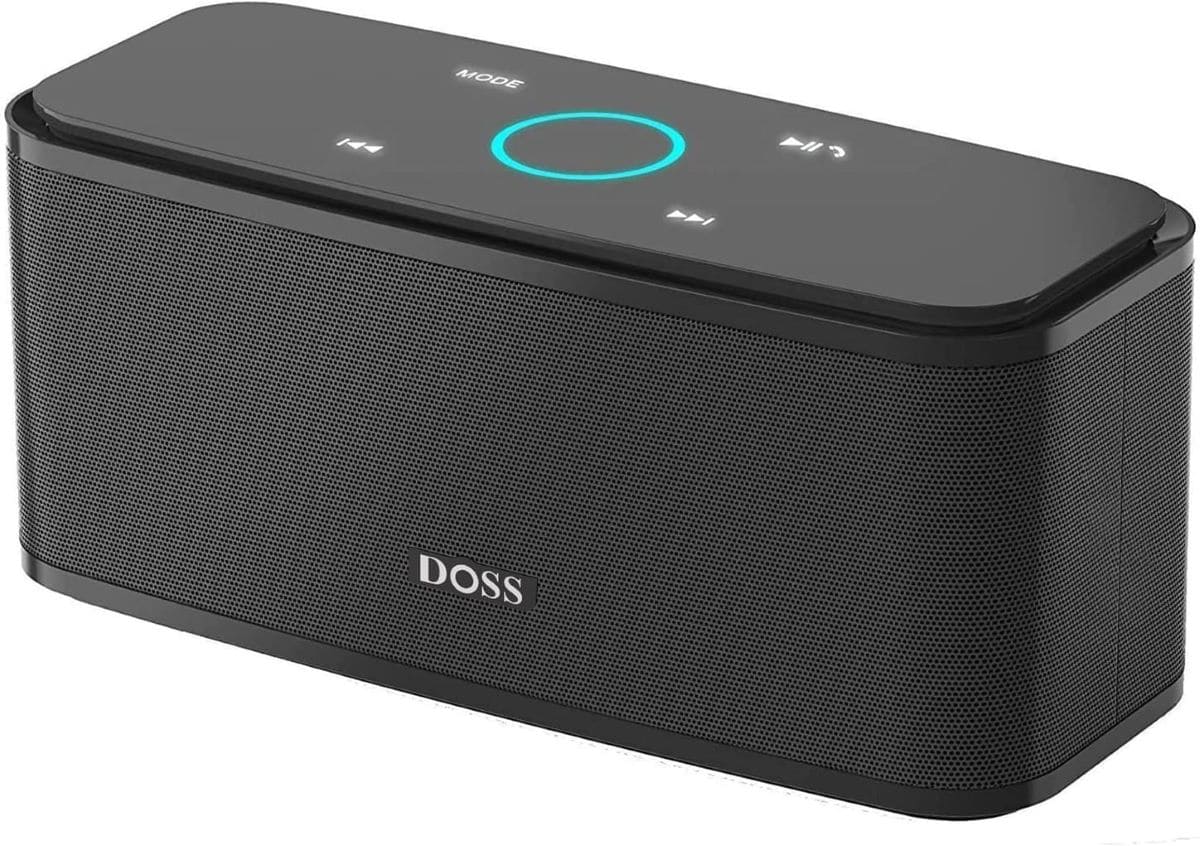 Bluetooth speaker SoundBox Pro DOSS
This model of rectangular shape bluetooth speaker and elegant design offers 20W stereo sound and up to 20 hours of constant playback with a volume at half its maximum power. It is wireless and includes a light show with 6 different colors of illumination and 3 manually controllable patterns.
It comes with built-in microphone and is waterproof, perfect for the beach. It is available in black color and has a 20% discount, its price is $47.99 reduced from $69.99.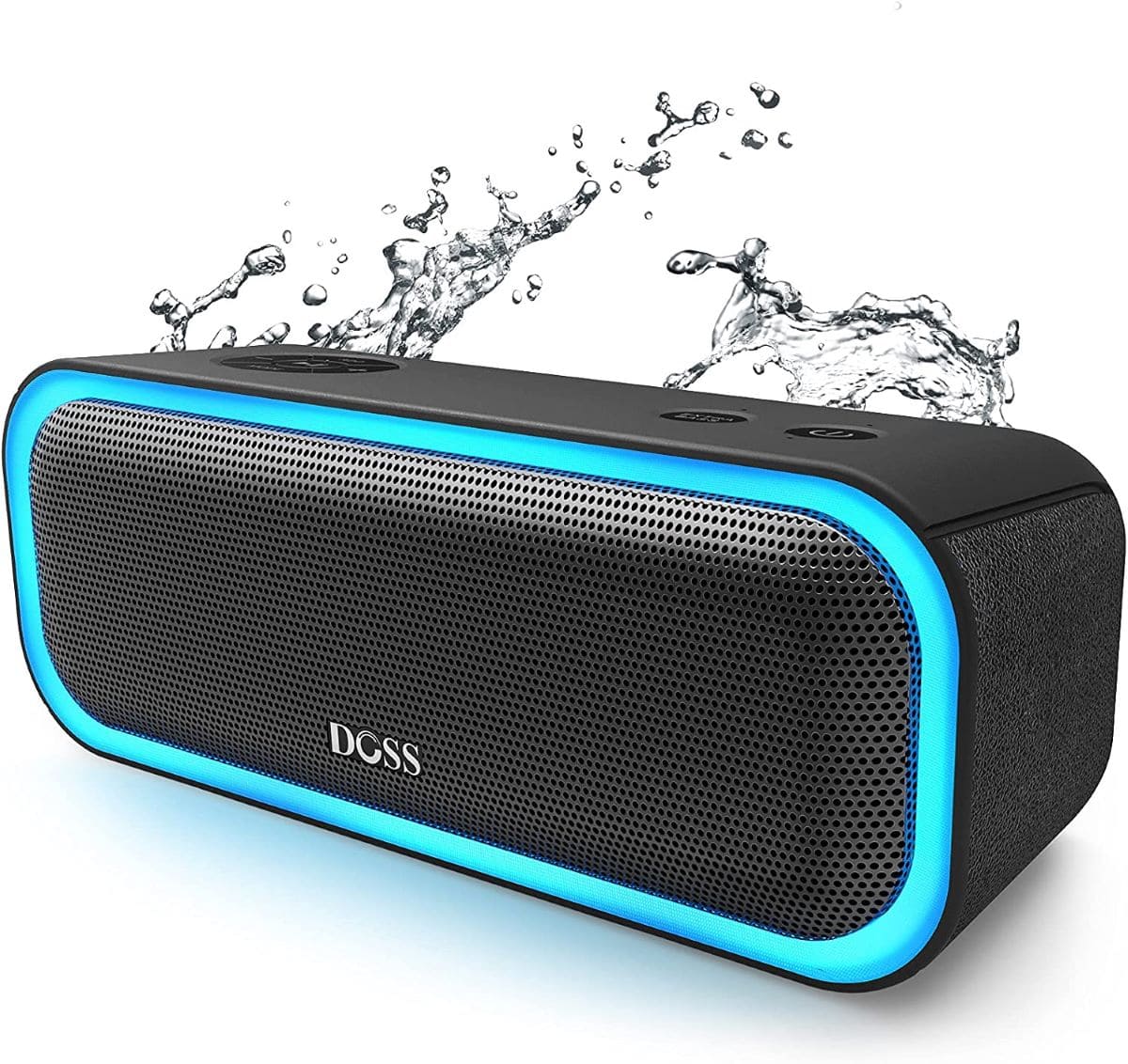 All these models have a special advantage: they are on sale! But beyond that, they are devices of the highest quality that are part of a brand with a long history in the country and internationally. Buying Doss equipment is buying quality, and Amazon makes it much easier and more accessible. Enjoy them!