Neither Amazon nor Best Buy, this time the company that is at the forefront of innovating in the best Christmas gifts is Target, and it proves it with the KidKraft Ultimate Spaceship. From its web catalog, it reaches all corners of the United States making it easier for parents to find the perfect gift for their children.
It is a highly didactic, intuitive, and durable product that seeks to promote the motor skills of the little ones in the home. A product fully approved by the experts at Look At The Square (LATSQ) assuring you that they will not want to leave home after seeing it under the Christmas tree this year.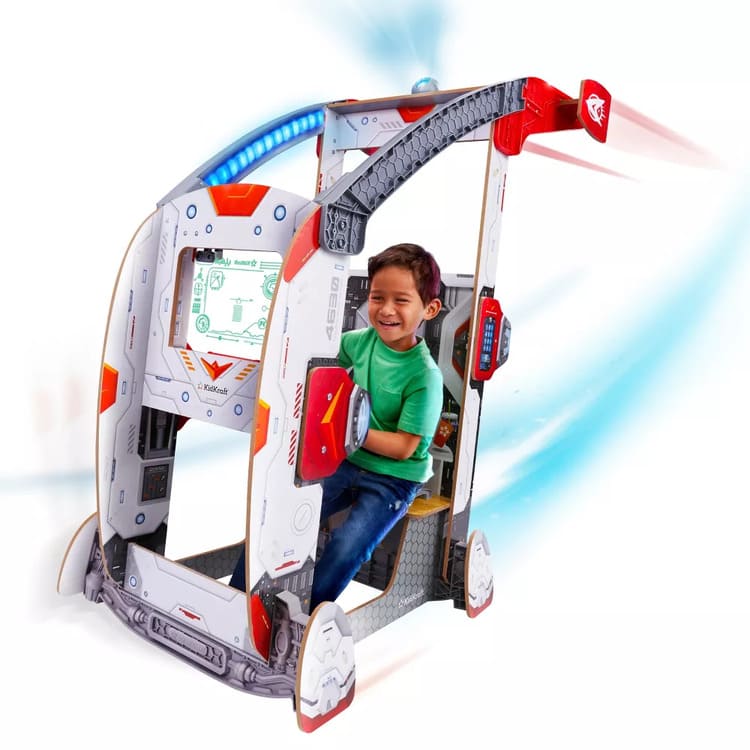 Target KidKraft Ultimate Spaceship
Exploring the world around them is part of every child's growth and development process. With Target's KidKraft Ultimate Spaceship toy, they can do it in a healthy way at home. This is a product that offers an immersive experience for the little ones in the house to unleash their creativity.
KidKraft Ultimate Spaceship allows your children to imagine a world of unique adventures in space. Its built-in features will help children feel like real astronauts, for the most realistic experience possible. For design, quality and durability, it is an excellent gift this holiday season.
Key Features of KidKraft Ultimate Spaceship
Features an 11-button touchpad with custom sounds. These have 6 playback warning phrases.
It has integrated a Galaxy map projector to illuminate the roof of your home.
The screen is located at eye level and turns on with 3 different colors. Its light is warm and does not produce visual fatigue.
It has a science lab area with interactive touch knobs, intercom for instant communication and much more.
The control panel has an interactive design with switches and levers that enhance the experience.
Lights and sounds are activated through movement with side-to-side rocking.
KidKraft Ultimate Spaceship has side handles to ensure the safety of children.
It is a toy for children over 4 years old, which supports up to 85 pounds of weight. Its measurements are as follows: 53.71 x 30.64 x 43.63 inches.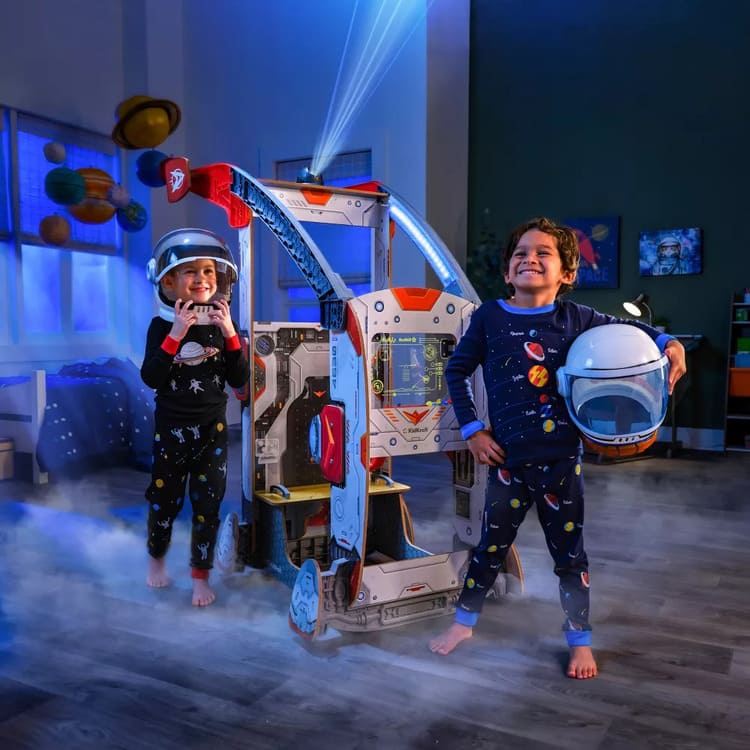 Fun is guaranteed with KidKraft Ultimate Spaceship
One of the main advantages of this Target toy is that it is suitable for boys and girls. Everyone likes space adventures, especially with an accessory that allows them to create an imaginary world. And best of all, this one only requires 3 AA alkaline batteries and its wooden construction allows it to have a life cycle of several years.
Therefore, this is a toy that children can learn to use on their own, without the help of adults. This way they can develop their cognitive capacity and stimulate their intellect. In this way, they will acquire new knowledge while having fun.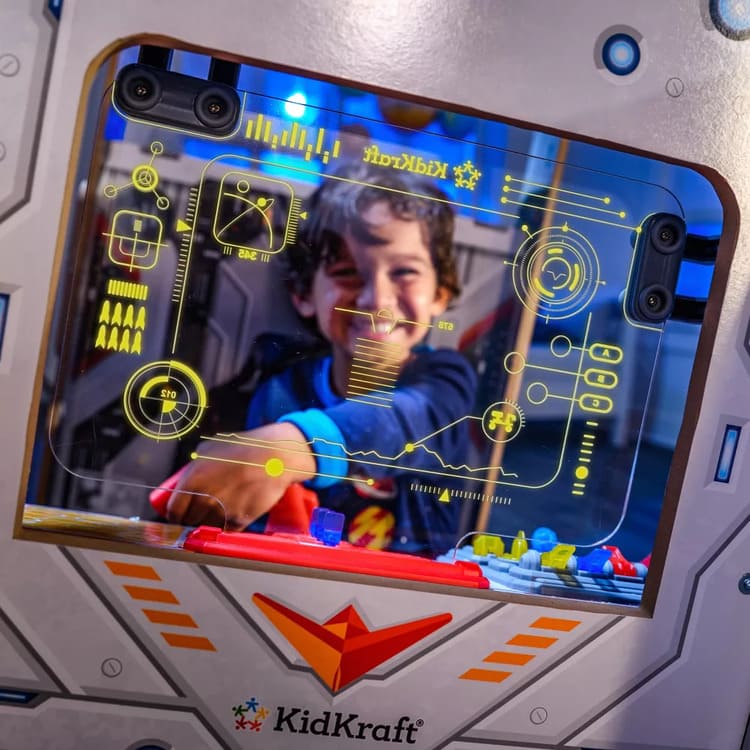 Learn about the price of the KidKraft Ultimate Spaceship at Target
You can make sure you buy this toy before it runs out due to the high demand of the season. From the Target website, you can get it with a 20% discount. Its original price is $ 329.99 and with the offer, it is left with a reduced cost of only $263.99.
It should be mentioned that with the Affirm payment method, you have the option to buy the product in monthly installments of $25.