In the United States, Halloween is one of the most important celebrations of the year when children and teenagers can go trick-or-treating from house to house and get some good scares. This is due to the fact that people not only dress up but also decorate their homes with different designs, dolls and other scary objects. So have the best haunted house with these spectacular and very realistic Halloween decorations that we present you here at Look At The Square.
For us and for Walmart it is important that you have one of the best houses of horror for these seasons. For that reason, they release the best deals on decorative dolls for Halloween and we take care of informing you about the features, details and prices of them. So don't miss any of the above and stay inside this article to discover what this amazing store has for you.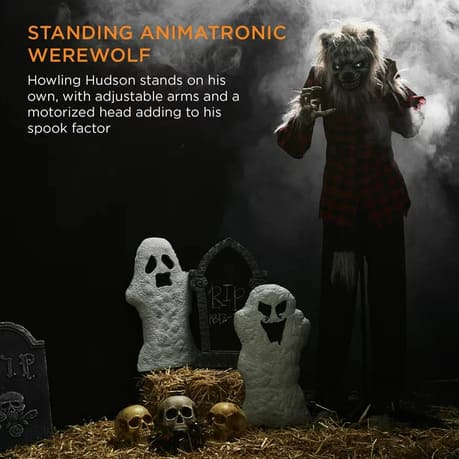 Spooky Halloween Home Decorations found at Walmart
Create the illusion of having a whole garden of monsters in your front yard with these spooky Halloween attractions, with which you can scare all your neighbors and loved ones.
It's no secret that Halloween is a crucial time to go or host a party. Now with these realistic decorations you can be the center of attention for your Halloween celebrations.
Each of these scary dolls has its own animation system. Thus some of them move or say phrases or turn on lights to create the illusion that they are alive. If you want to know more details about these monsters here are their names and characteristics:
Scary Harry the Motion Activated Animatronic Killer Clown
There is nothing scarier than a good bloody clown ready to devour! And that's just what this animatronic clown decoration offers. He is activated by movement and has LED lights in his eyes, as well as pre-recorded phrases, which will impart fear.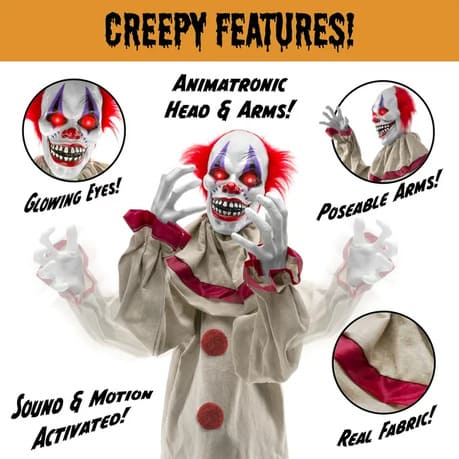 This clown of terror can easily be placed inside the home or outside, in either case, it will surely cause some good scares. Its dimensions are as follows: 64.5″(H);BASE: 25.5″(L) x 25.5″(W).
Its cost is $60 which includes free shipping and a return period of exactly 60 days.
Zombie Skull Head and Creepy Hands Outdoor
A terrifying Zombie Skull Head and Creepy Hands Outdoor, pulled from a world of chemicals gone wrong, are also the ideal reason to scare during Halloween parties. This is a plastic doll, measuring 6″ and has 2 sleeved arms, which can be buried in the garden.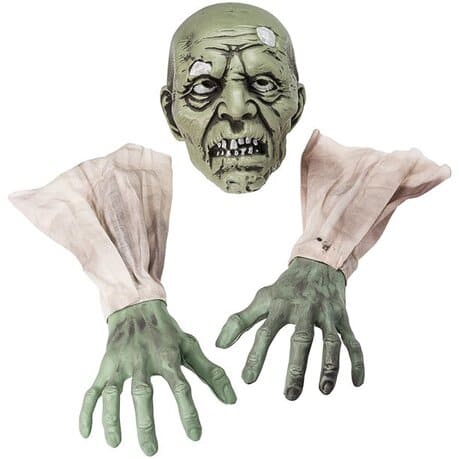 Unlike the previous one, this one does not move or make any sound, but it can still make a strong impression. Each of its arms measures 14″ and its head is separate from them, making the perfect illusion that the green zombie is coming out of the grave.
Total cost is $16 and also includes free shipping and a 60-day return policy.
Gemmy Animated Giant Posable Pumpkin Ghoul
The Giant Posable Pumpkin Ghoul is a classic that never goes out of style. This animated doll is about 12 feet tall and is ideal to place inside or outside the house, as it is extremely light to transport.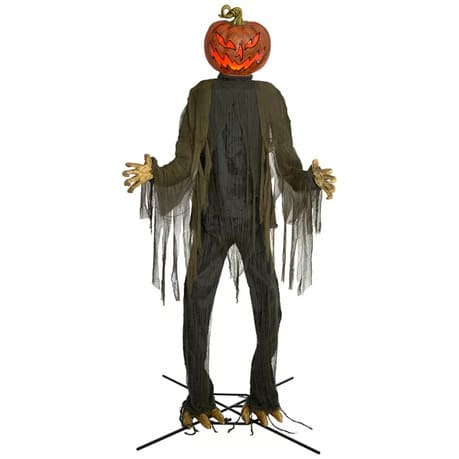 On the other hand, this doll can be placed in any position you want and includes flickering candles and a ghoulish pumpkin.
It costs $150 and is one of the most expensive decorations on this list. That price includes free shipping and the opportunity to return it within 60 days business period.
Best Choice Products 5ft Standing Werewolf
There's definitely nothing scarier than a werewolf (5ft Standing Werewolf), wanting to get its claws into you. And this Halloween decoration represents that fear.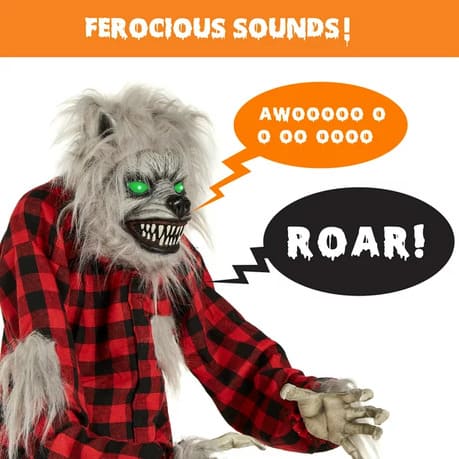 This is also a Halloween doll with pre-recorded phrases and LED lights, which will make you think it is alive.
The cost is $65 with free shipping and the opportunity to return it in 60 days.