At Look At the Square (LATSQ) home experts have found a fantastic option for you and your new start in gastronomy. It doesn't matter if you're an expert or if you've recently started practicing in the kitchen…  Walmart has arrived with a double-door oven that will make you feel like a professional in the kitchen. The dishes were never so easy and quick to prepare.
You certainly cannot miss an oven if you have home appliances such as air fryers, ice cream makers, or coffee machines. Since it is such a versatile tool, not only will it give you exquisite dishes, but you can prepare desserts like a professional.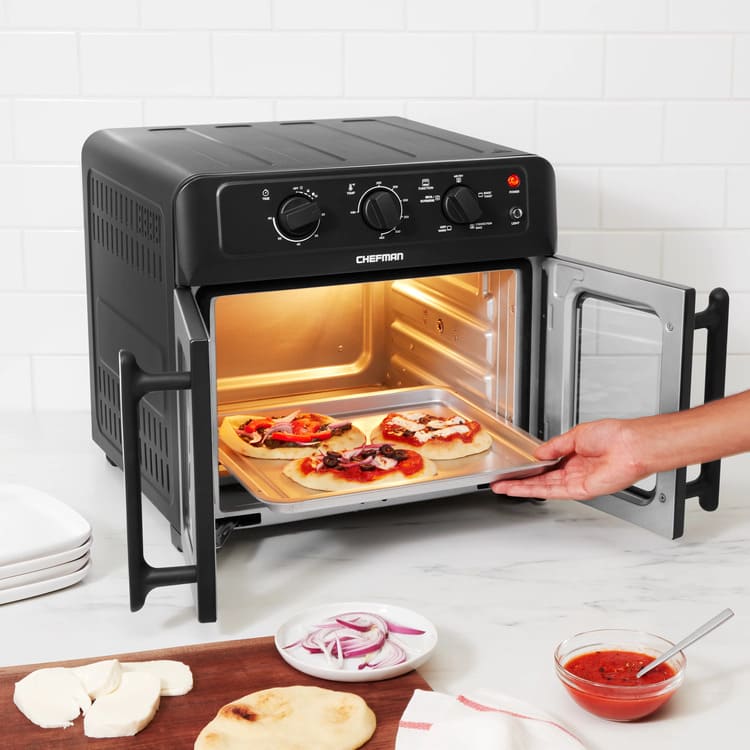 Chefman French Door Air Fryer
It is an air fryer with an oven belonging to the Chefman brand. It has a capacity of 26 quarts and facilitates the cooking process in every way. With this equipment in your home, you can create delicious and healthy dishes in short periods, so you do not get bored with a long and tedious process.
The machine is black and compact in size, so that you will have no problem fitting it inside the kitchen. Composed of a French door, it is a product with easy access to cooking food. You can even observe how they are prepared through the glass window.
If you are a person who works and does not have much time to cook at home, this product is perfect for you. However, first, we recommend that you know the rest of the specifications it has. Next, we will talk more about them.
Main qualities
There are many elements to highlight about the composition of this kitchen equipment. Among them are those above the double French door that facilitates food access. But you should also know that it has cold handles to the touch so that you do not suffer any accidents when using the oven. On the other hand, it has excellent temperature control.
You have the option to fry, bake, roast, roast, or roast within a range of 200°F to 450°F.  You won't have any problem managing the way you cook your food through the top dial control. In addition, the product has an electrical power of 120 volts, protecting against voltage overloads.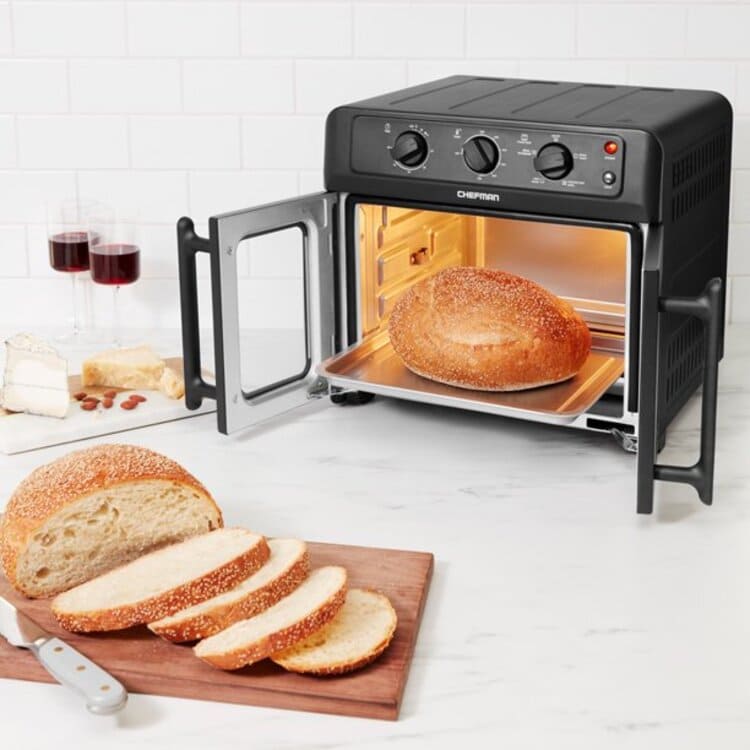 Measurement
As we discussed before, this air fryer with an integrated oven has a compact size, ideal for fitting anywhere. Its exact dimensions are as follows.
Length: 15.74 inches
Width: 17.25 inches
Height: 14.76 inches
When assembled, these are the measurements of the product; it is good to know where to install it in the kitchen.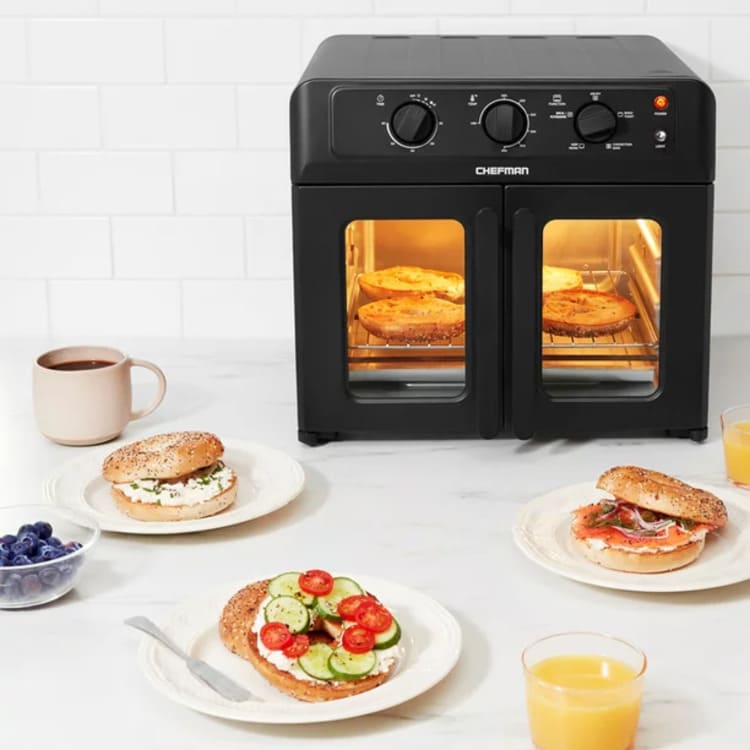 Price and warranty
Today, you can save up to $100.00 by purchasing the Chefman oven air fryer on Walmart's official website. Before, it had a price of $199.00; now, it costs $99.00. If you are a registered Walmart+ user, you receive free shipping of the product to your doorstep.
This product comes with 1-year warranty coverage, although you can purchase it with an extended protection plan. For an additional cost of $10 or $12, you get 2 or 3 years of protection in case of accidents or if the air fryer with oven requires repairs.