Cooking is an art within everyone's reach, but to master it you need a lot of practice with trial and error. You are also going to need top-notch kitchen items that make learning much easier and faster. Like pans, pots, pressure cookers, and more… but there is something that cannot be missing: An air fryer.
And we at Look At The Square (LATSQ) know that a kitchen lover cannot rest easy without an ideal appliance. And for you to take your excellent flavors to every corner of the United States, Walmart today brings us a wonderful option. Save time in the kitchen, have fun and innovate with an ideal kitchen accessory.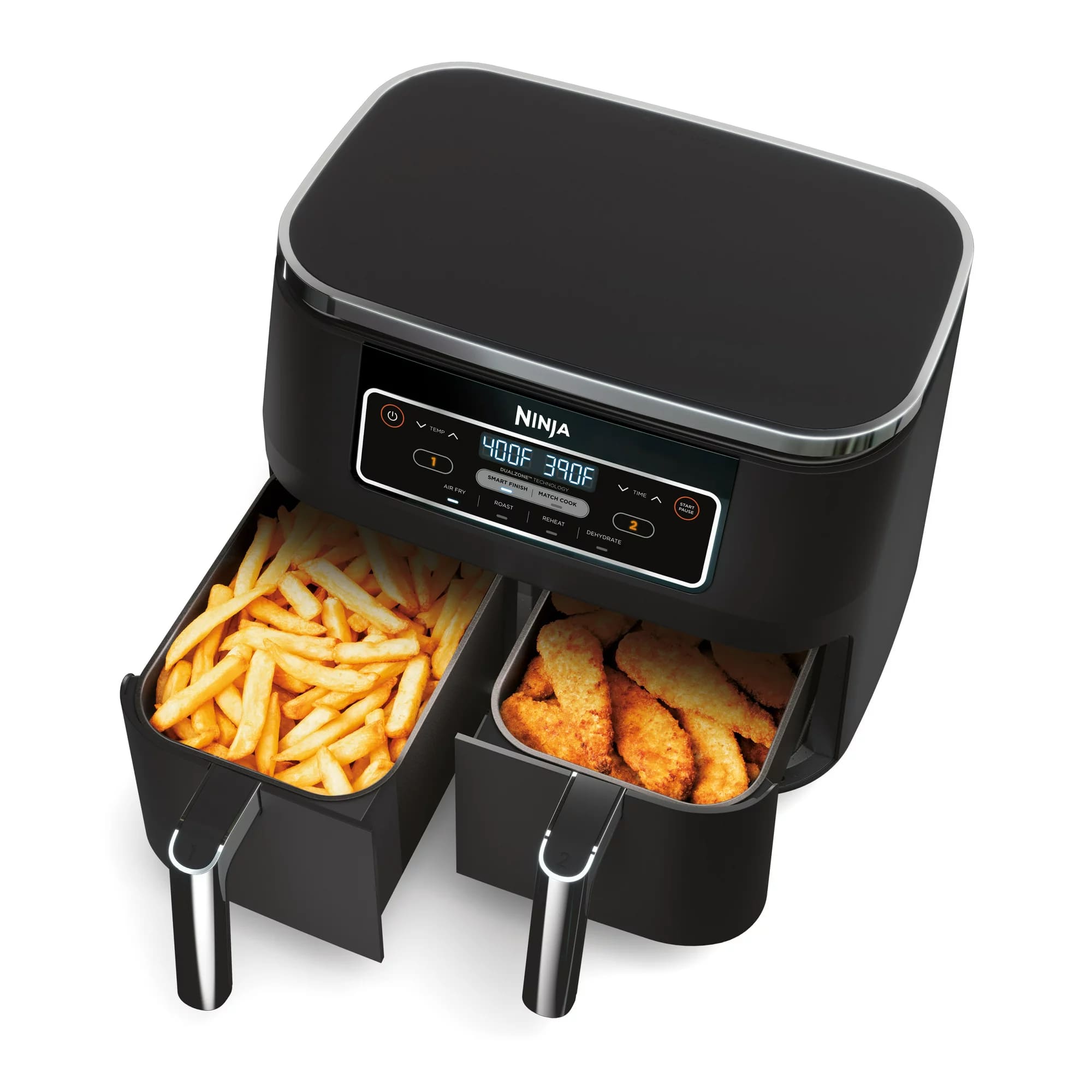 Walmart Ninja Foodi Air Fryer with DualZone Technology
The Ninja Foodi Deep Fryer with Dual Zone Technology is an excellent machine product of the most advanced engineering that has a small size. It is easy to install on the kitchen countertop and its attractive design will add a touch of class to any space. Its black colors with metallic finishes will enchant you.
It has four built-in air cooking functions, you just have to choose the right one and wait for it to finish preparing dinner. Its ease of use is another factor that stands out, it has a practical touch screen with easy-to-press buttons. It includes functions such as temperature regulation, timer, and even the ability to pause and resume work.
But don't be fooled, the Ninja Foodi Deep Fryer may look small on the outside, but it's a large interior. In total, it has a capacity of 8 quarts, which is practically the same as that of other fryers with a much larger size. Its drawer is divided into two individual compartments that allow you to cook two different foods at the same time.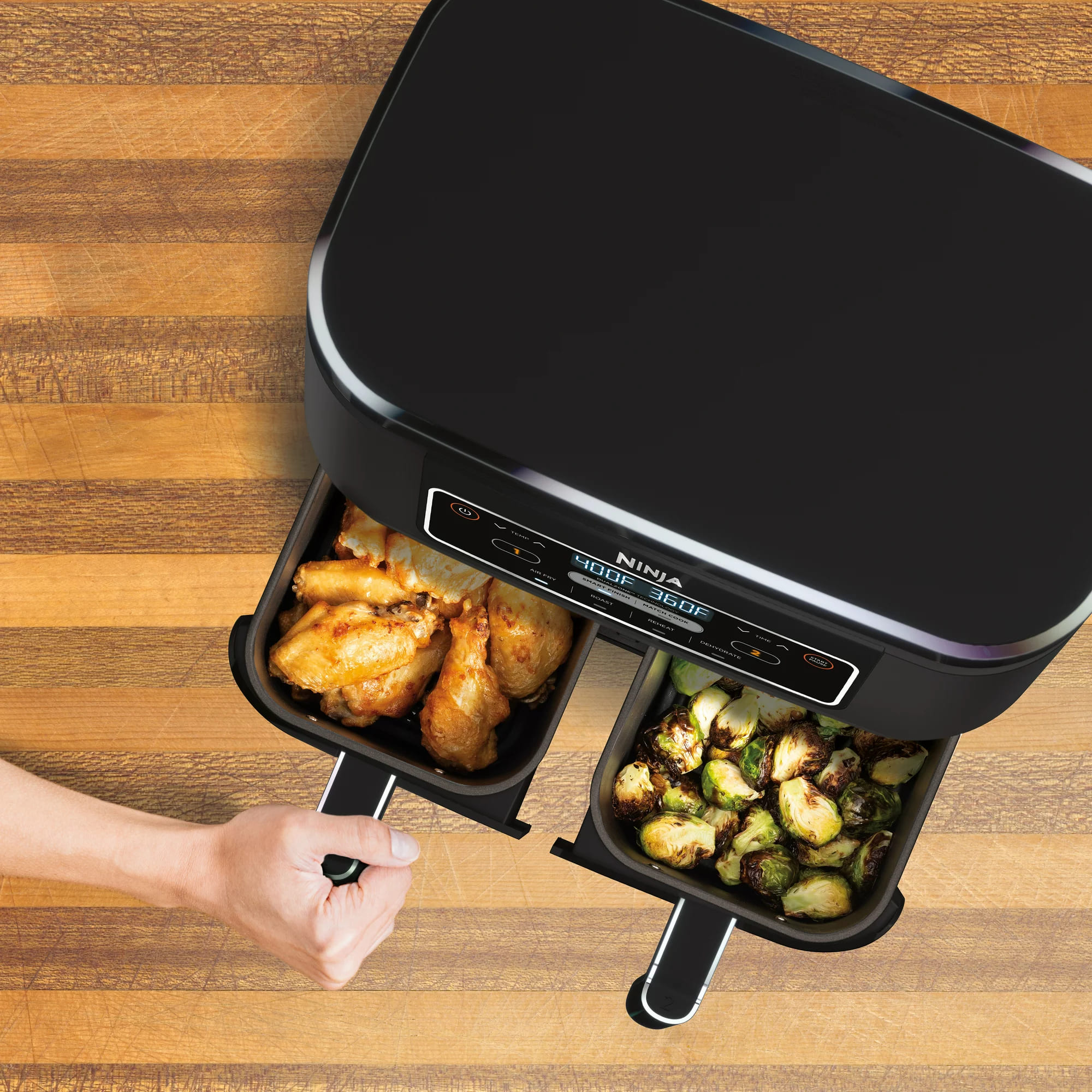 The dual zone function allows that, although two different foods are prepared at different temperatures, they can be ready at the same time. Preparing a complete dinner with vegetables and meat will not be an inconvenience for the Ninja Foodi. Tune both functions separately and just wait for the job to finish.
On an aesthetic level, the grab handles of the two compartments stand out with an attractive and elegant metallic finish. The upper part also has a metallic finish in the same material. And the sleek black display with clear, alert tones complements a minimalist, easy-to-recognize style.
Characteristic
Four functions in one product.
Color black.
Size large 8 quarts.
The Interior space is divided into 2 independent cells.
Built-in Dual Zone technology.
Buttons digital easy contact.
Temperature regulator.
Timer included.
Size small for the kitchen.
Pause option.
Model: DZ100.
Weight: 17 Pounds.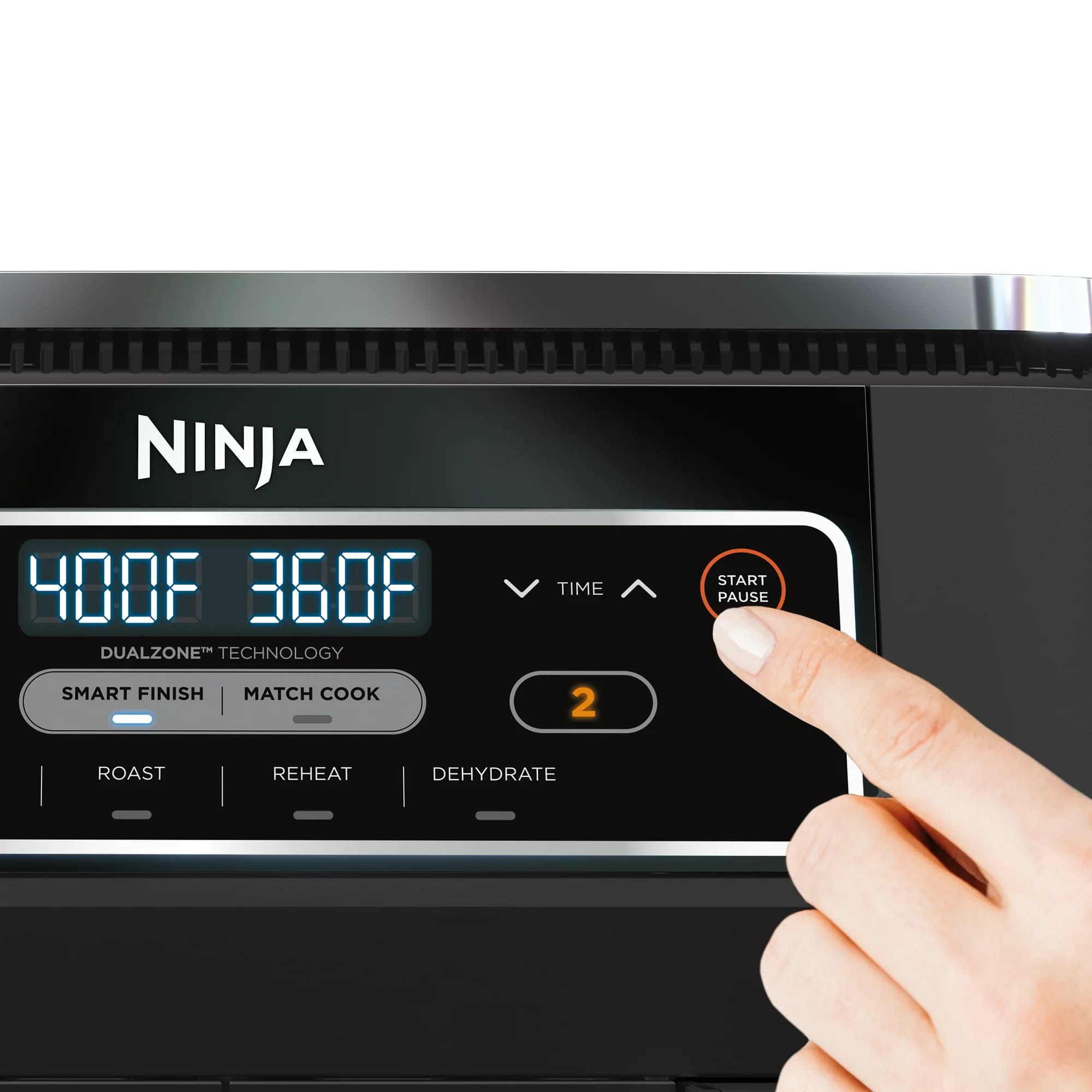 Walmart Price and Shipping
This air fryer is selected as a featured product for the food section at Walmart, customers prefer it. The warranty includes a return policy within the first 30 days if you are not satisfied with the product and have not modified it in any way. You can also choose it as a gift product and let Walmart surprise the person of your choice. The retail price is only $150 if you pay cash. You can also finance it with the AFFIRM credit option that generates monthly installments of up to $14.