Billie Eilish is the daughter of Maggie Baird and Patric O'Connell, a musician and screenwriter who inspired her daughter to enter the world of music. And she too, she is the sister of Finneas, a composer and actor who has also helped and inspired her throughout her career.
She first came to prominence in 2017, with a four-remix EP of Ocean Eyes, later releasing her single Bellyache the same year. However, despite the fact that her career started recently, the truth is that she has known how to be active.
Years later, her fame grew thanks to her songs Bury a Friend, Bitches broken Hearts and When the Party's Over. And later, she became the first artist who was born in the 2000s to have a number 1. Today she is one of the most influential stars, who at the age of 17 had already toured the world and racked up billions of streams on platforms like Spotify and YouTube. We can find her posting things about herself on TikTok and Instagram, where she has a very active interaction with her fans and followers.
Billie Eilish is interested in everyone going out to vote
Through a video on her Instagram account, American singer-songwriter and multiple Grammy Award-winning Billie Eilish urged her fans to get out and vote in the upcoming November elections. This Tuesday, November 8, the midterm elections will be held, in which Eilish explained the reasons why you have to vote.
"I want to explain why I'm going to vote this year and how important I think that you vote too. Our rights, freedoms and future are at stake, and if we don't show up, we will very likely see a national ban on abortion, no exceptions," Eilish proclaimed to her 106 million Instagram followers.
In her Instagram remarks, the renowned artist mentioned the following: "They also want to take away our freedom to marry the people we love, restrict voting rights, and enact laws that threaten the progress that needs to be made on climate change… It scares me."
https://www.instagram.com/p/Ckj-ihtLw3G/
Despite her age of 20, this isn't the first time Billie Eilish has used her platform to raise political awareness. In fact, she collaborated with social campaigns and nonprofits such as HeadCount, Planned Parenthood, Global Citizen's Just Vote, and iHeartMedia's Why I'm Voting.
Aware of the political landscape
Despite her active social network participation, Eilish expressed that politics is not her passion. "I really wouldn't want to be less involved in politics; I'd rather be doing anything else than talking about this," the 'Ocean Eyes' singer commented last year.
However, she always keeps abreast of social problems in the world and the United States, her country of residence. Both in his Instagram, Twitter, and other social network accounts she always seeks to invite his fans to participate and take action for social change. Whether it's inviting voting, going out to demonstrations or participating in discussions.
Ending her Instagram video, Eilish commented, "The only way to be sure of the future is to do it ourselves, and that's why we need to vote on November 8 or earlier. Please promise me you will make a plan to vote. Let's show them what our power is like."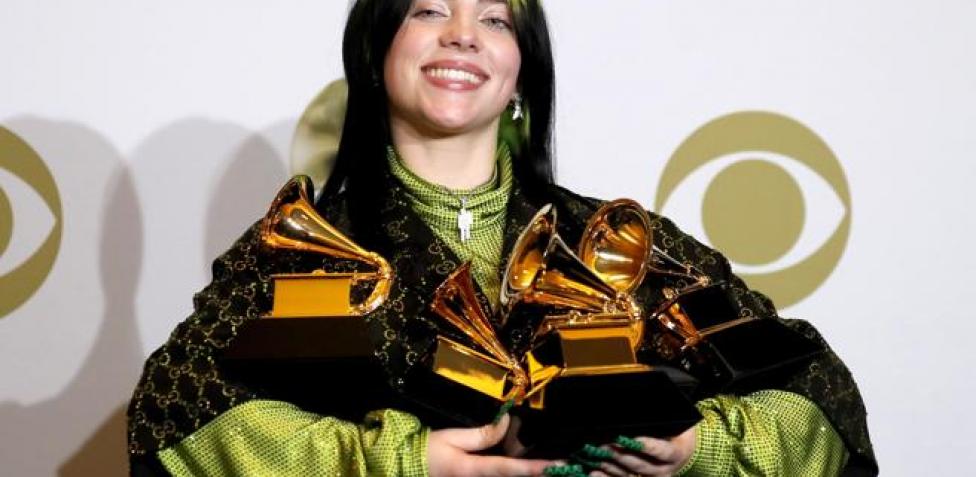 This video where Billie Eilish talks to her followers about the importance of voting and why they should do so can be viewed from her personal Instagram account. The user is 'Billie Eilish' On other social networks such as Twitter, TikTok, and Facebook the video of the singer is also trending, because of the importance of her message.
The midterm elections being held in the United States on November 8 are of great importance. They are legislative elections where the House of Representatives and a third of the Senate are decided. Currently, both have a Democratic majority, so the results may affect the future of President Joe Biden's term.