American singer and rapper Aaron Carter died this Saturday, November 5, at 34. The body of Nick Carter's younger brother of the Backstreet Boys, was found in the bathroom drowned in the bathtub of their home in Lancaster, California. The cause of his death is not yet confirmed, despite rumors on social networks.
"It's a terrible time; we're trying to figure out what happened and the cause. We are as upset as everyone, and hope fans can express their thoughts and prayers to his family," Carter's team representatives said after the tragedy.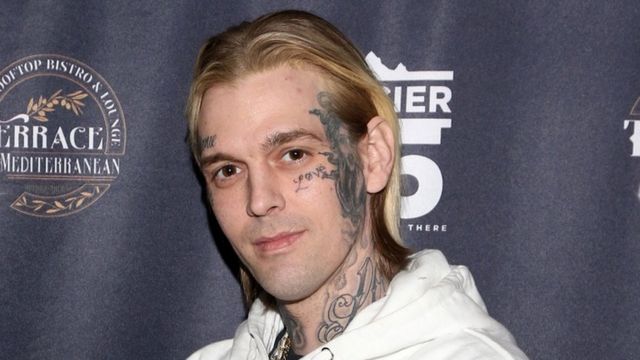 Aaron Carter and his troubled career
Carter began his musical career early, recording his first album at age 9. Initially, he opened concerts for the Backstreet Boys on national and international tours. His solo career was quite successful, with sales of millions of copies of his four albums between 90 and 2000.
As time passed, Carter transitioned to a rap artist, where he achieved different sales than with pop. He began appearing in Broadway musicals and several reality television shows, such as Dancing With The Stars. However, as the years passed, Carter lost relevance with the young audience.
In 2013 and with millions of dollars in debt, Carter filed for bankruptcy. In addition, he claimed to suffer from anxiety, manic depression, schizophrenia, and multiple personalization disorder. She spent years attending various rehabilitation centers, hoping to regain custody of her son, Prince.
In an interview with the Daily Mail earlier this year, Carter made the following statement: "I'm not like some people try to paint me. If someone wants to call me a derailed train, well, I've been a train that has crashed several times and derailed for many different reasons.".
Reaction from loved ones
The news of Aaron Carter's death generated shock within social networks, where several of his loved ones said goodbye to the singer. In an Instagram post, his brother Nick Carter posted several photos of moments with his brother throughout his youth. "My heart has broken today. Although my brother and I have had a complicated relationship, my love for him has never faded," Nick Carter wrote in the caption.
https://www.instagram.com/p/CkoA-v1II5K/
"I've always hoped that somehow, I'll want to walk a healthy path and eventually find the help she so desperately needs. Sometimes we want to blame someone or something for a loss. But the truth is, addiction and mental illness are the real villains here."
"I will miss my brother more than anyone will know. I love you, Chizz. Now you can finally have some peace you could never find here on earth… God, please take care of my little brother," Carter ended his emotional farewell.
Other celebrities close to Carter said goodbye via social media. Among them, his ex-girlfriend Hillary Duff and ex-fiancée Melanie Martin commented on the shocking news of Aaron Carter's death.