IKEA is and will be your greatest ally when you want to innovate in decoration in your home, and it continues to be direct competition for stores like Amazon, Walmart, and Zara Home because it is not only limited to selling furniture or shelves but beautiful decorative products such as electric candles that will be unmissable for this Christmas.
Especially when Christmas Eve and the New Year are just around the corner, at Look Art The Square (LATSQ) we think that the Swedish store reaches every corner of the United States so that you start the year 2023 with new, and fresh products that totally fit your style. Next to your Christmas lights, Christmas tree, garlands, and mistletoe, these candles will look fantastic.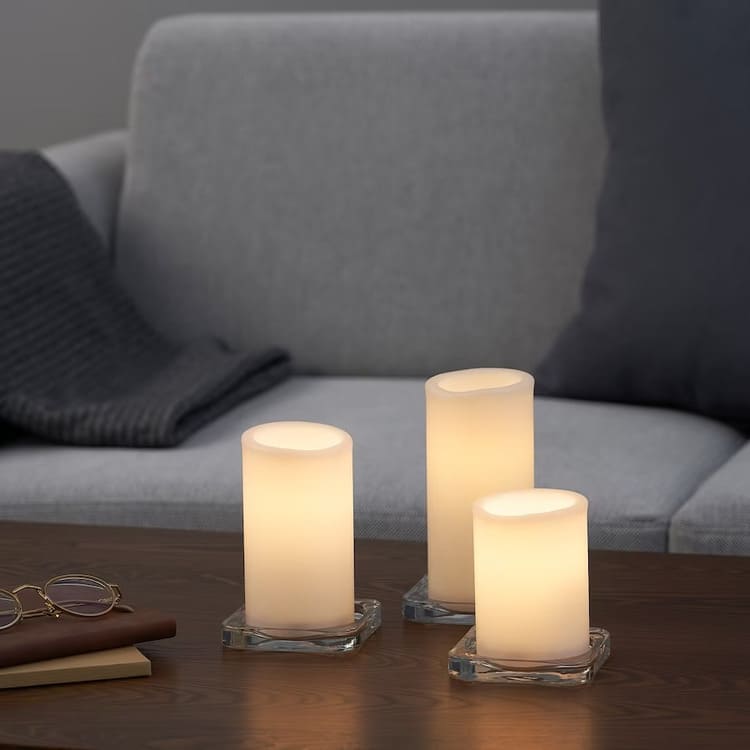 IKEA Ädellövträd LED block candle
It is a set of 3 electric candles to set the interior of your home in a pleasant and minimalist way. The Ädellövträd LED block candle model is used to decorate all kinds of spaces, regardless of the style of your home. And best of all, you can turn them on and off in a simple way. The charging process is also very easy.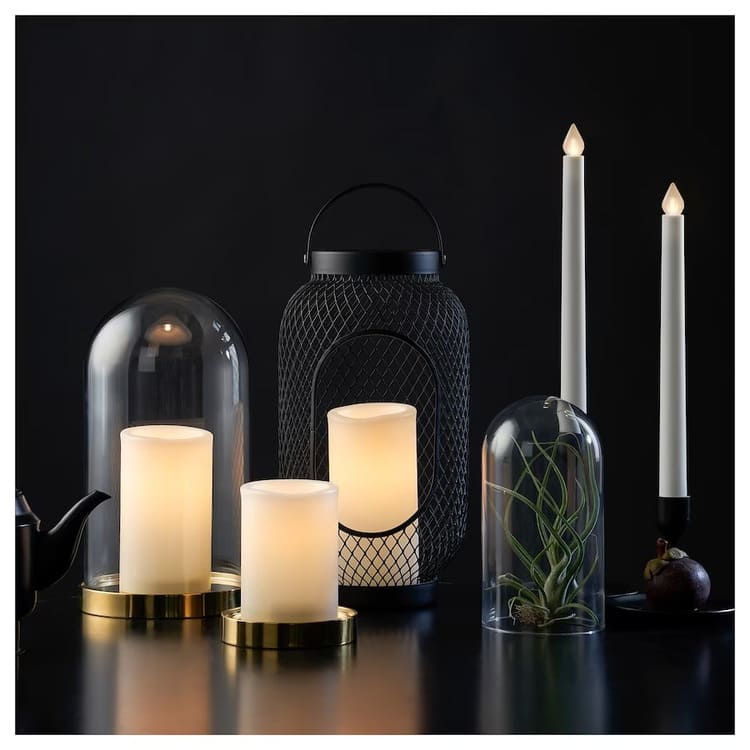 Importantly, the Ädellövträd LED block candle model works like a real candle. It has a cozy and flickering light, which works without the risk of fire or danger to children and pets. On the other hand, having ABS plastic and polycarbonate production, it is a product with an extended useful life cycle.
Important details you can't miss
It has a built-in motion sensor to turn on and off just by moving your hand overhead.
Can be programmed with a built-in timer to start working at an exact time of day.
Low power consumption and lasts much longer than incandescent bulbs.
The light source lights up in a warm white tone that helps you relax when you're at home.
Measurement
Width: 6 1/2 inches.
Height: 3 1/4 inches.
Length: 9 1/2 inches.
Weight: 1 pound.
IKEA Ädellövträd LED block candle Price
Within the official website of IKEA or in physical branches, you can find the model Ädellövträd LED block candle. This is available for an affordable price of only $18.99. If you order with your IKEA credit card, you get a 5% discount.
IKEA Ädellövträd LED candle
In the IKEA electronic candle catalog, you can also get the Ädellövträd LED candle model. It has an operation like the previous model, but, with a different design. This set has a classic and elegant style, which also fits wonderfully in all types of homes.
The IKEA Ädellövträd LED candle model works efficiently and without consuming a lot of energy. Its operation resembles that of a real candle and does not require much maintenance. Thanks to the fact that it uses polypropylene and ABS plastic, it is a durable product that adapts to different environments without reducing its capacity.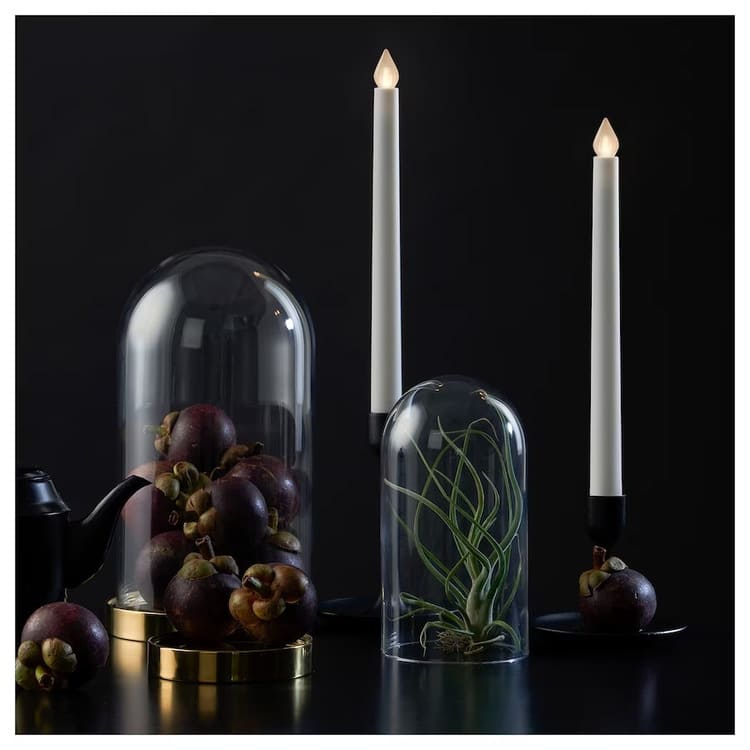 Unmissable essential features
Product that works without posing a risk of fire or burns.
It has a timer to turn on automatically and off after 6 hours.
It consumes 85% less energy than incandescent bulbs, with a higher performance.
It has a useful life cycle of 25,000 hours.
Dimensions
Diameter: 1 inch.
Height: 11 inches.
IKEA Ädellövträd LED candle Price
Unlike the model mentioned above, the Ädellövträd LED candle has a cheaper price. Both in the branches and on the official website, you can get this product for a price of $5.99 for each piece.