Will Smith knew from the moment he did it, that having slapped Chris Rock in the middle of the presentation of the Oscars, was an embarrassment. And ever since, he has tried to do everything he can to right his wrong. On the other hand, Chris Rock remains positive and has even been touring making jokes about the incident that shocked show business.
However, even though the waters seem to have calmed down a bit, neither had been in contact since. But that all changed recently, when one of Chris Rock's best friends, "Dave Chappelle" reunited with Will Smith. This could be the first step in rebuilding the relationship between Smith and Rock.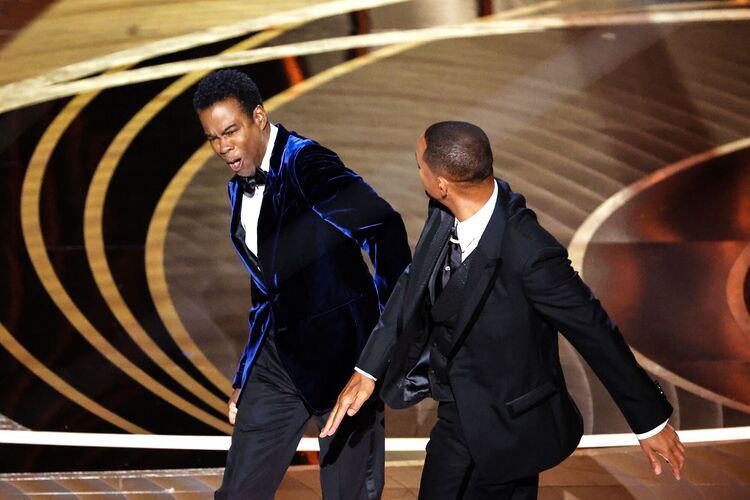 Peace will be negotiated between Will Smith and Chris Rock
Will Smith recently invited Chapelle to meet him to watch his new movie on Apple TV+ "Emancipation." In addition, he also invited other major stars such as A$AP Rocky, Rihanna, Tyler Perry and Russell Westbrook. And after what appears to be a quiet evening, the actor uploaded some photos showing everyone who attended the private screening.
And so, we can see that Chappelle appeared right in the middle of the two images that Smith uploaded to his social networks. Therefore, this could mean a breakthrough for the actor to gradually get closer to Chris Rock. What I had been waiting for months, since what happened at the Oscars.
https://www.instagram.com/p/CkHH5ojSXIa/?utm_source=ig_embed&ig_rid=315541d7-9ce2-448d-95f5-43a4cae35713
Likewise, even after Smith's invitation, Dave Chappelle has been constantly addressing the incident on his comedy tours. And in addition, he declared that he is on the side of both. So, if there is anyone who can negotiate peace between the two celebrities, it is him. And, as one of the world's greatest comedy icons, everyone has learned to respect his opinions.
However, even though Rock refused to talk to Smith, perhaps his new friendship with Chappelle will lighten things a bit more. Adding the fact that, in all his videos on social networks, Smith is very sorry and sorry for what happened. Finally, if Smith makes peace with Rock, it may be a first step for the actor to be accepted back by the Academy of Film and Arts.
"Enmatipation" Will Smith's return to the big screen
Will Smith described this film as a "story of freedom". Which will be released in theaters and on the Apple TV+ platform. The story of Whipped Peter, also known as 'Gordon,' who escaped slavery in the United States, will be told.
" (…). Throughout my career, I have turned down many films set in slavery. I never wanted to show ourselves like that. And then this picture appeared. And this is not a movie about slavery. This is a movie about freedom. This is a film about resilience and a film about faith," Smith told reporters after the event.
Now, it's nice to see Will Smith back on the big screen after his career was almost completely ruined. After a series of scandals the actor has suffered his recovery is evident. In addition, this is the first step to forgetting past mistakes and begin rebuilding damaged relationships.
And although Smith is banned from the Oscars for the next five years, the critics that the film has received suggests that both could be nominated for an Academy Award. We can all enjoy the movie that will be released on December 2.