It's no secret to anyone that there are sneakers that only look good with certain styles of clothing. This can be pretty tedious since it means that we need more variety in the closet. Luckily, the new Urban Outfitters collection comes with versatile shoes that look with different outfits, combining naturally.
These sneakers have a fashionable design with durable and high-quality materials. Its price competes with women's shoes from Skechers and Adidas, and, in addition, they will make you walk like a star through the streets of the United States.  We at Look At The Square (LATSQ) want you to have the best athletic shoes in your closet for this season.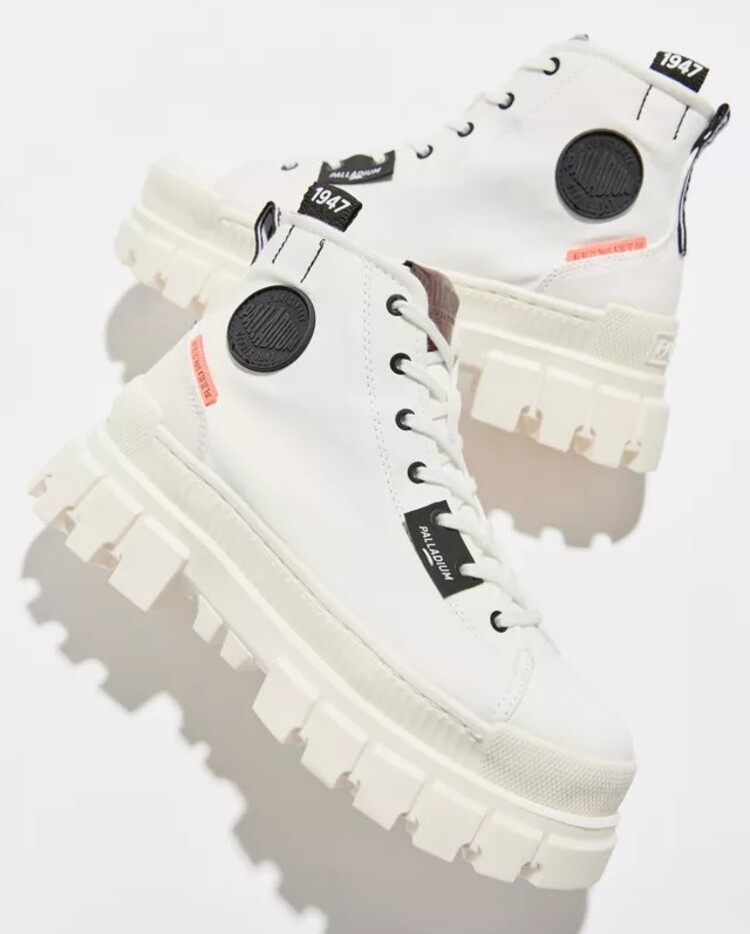 Urban Outfitters Palladium Revolt Hi TX Boot
The Palladium Revolt Hi TX boots are a model of sneakers for women with a platform and high cut in a warm white color to combine with different styles. They are available in sizes from 6 to 10, to choose from the official website of Urban Outfitters. Because of their design, you can wear them with pants, shorts or skirts, without any problem.
It has many details to highlight in its composition, starting with the thick platform sole. Although it does not seem so, it is a sole that does not reduce traction, stability, or mobility; you can wear them for long periods without any risk. They adapt well to different platforms without reducing their performance when walking.
On the other hand, the upper part of the Palladium Revolt Hi TX Boot is a durable canvas with a high cut to improve perspiration and help keep your feet cool. At the same time, they adjust to the size of your feet to prevent problems when walking. This composition allows the shoes to be easily cleaned, especially with stains or dirt.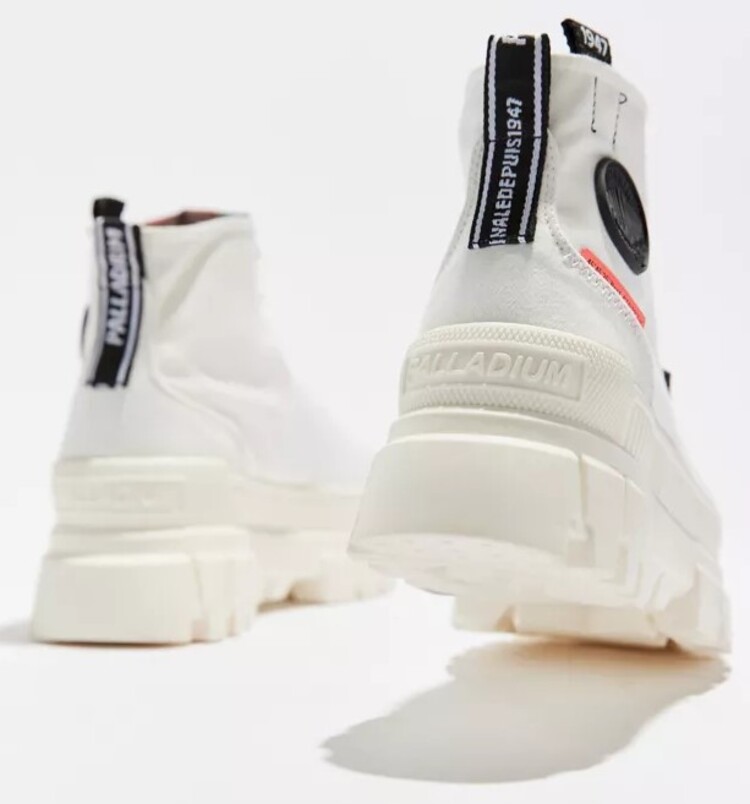 Undoubtedly, the best thing about these women's sneakers is not the versatile design or durable structure it possesses but their price. Currently, you can enter the catalog of the official website of Urban Outfitters and get them for a reduced price of only $120.00. With Klarna or Afterpay, you can pay it in 4 interest-free installments of $30.00.
Palladium Revolt Lo TX Sneaker
We continue with another women's footwear from Palladium Revolt Lo TX Sneaker. In this case, we go with platform boots but low standard cut. The most popular option is white, which is also achieved with an elegant and casual brown tone. The availability of sizes of this shoe ranges from 6 to 10.
The Palladium Revolt Lo TX Sneaker, use cotton and recycled polyester for the upper section. On the other hand, they have a thick platform sole at the bottom. In this way, this feminine footwear can be used in all kinds of situations since they do not generate discomfort or fatigue. They have an excellent return of energy when walking.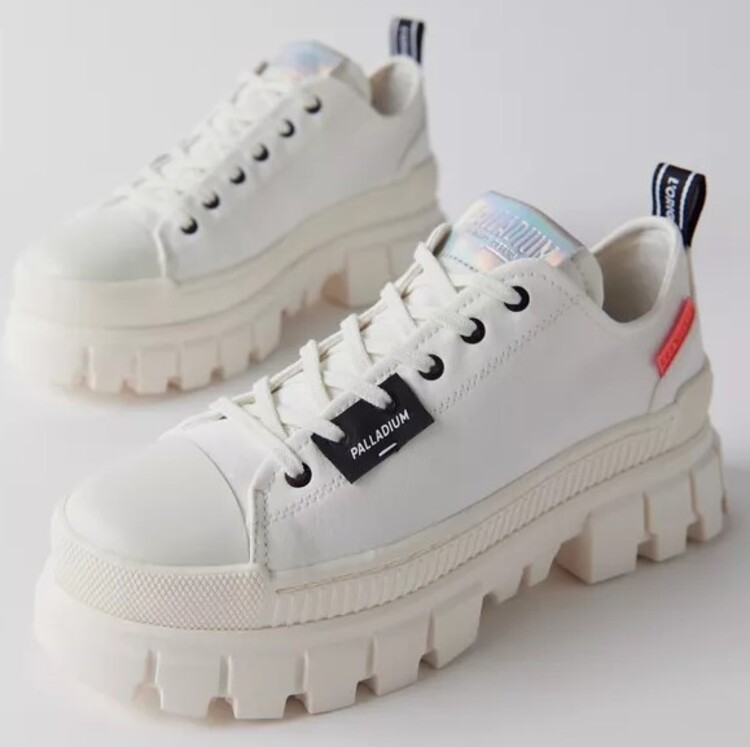 Like the model of women's sneakers that we mentioned before, this shoe has a reasonably affordable price. From the Urban Outfitters website, it is available for only $100.00. And through Afterpay or Klarna, they can be paid in 4 interest-free installments of $25.00.
Before starting to purchase this women's footwear, you should consider that the shipping price is calculated separately. Although, if you choose the standard shipping method, there is no additional cost, with an arrival time of 5 to 8 business days. The other options are as follows.
Express: Price of $14.95 and delivery in 2-3 business days.
Rush: Price of $24.95 and delivery in 1-2 business days.
Truck: Price depends on the place and delivery of 2-4 weeks.