The classic Crocs models are excellent on their own, but having footwear that gives that same feeling and also protects the foot from external agents or the most rustic soils is a much better alternative for everyone. For this reason, the Crocs Getaway Platform H-Strap become sandals that go well with everything, complementing any outfit thanks to their comfort and versatility.
The design of this model leaves out outstanding seams and is very light, making anyone forget that they are wearing something on their feet, without sacrificing style. In addition, the sole is made with flexibility and durability in mind, as well as allowing total mobility when walking, ensuring that no accident will occur.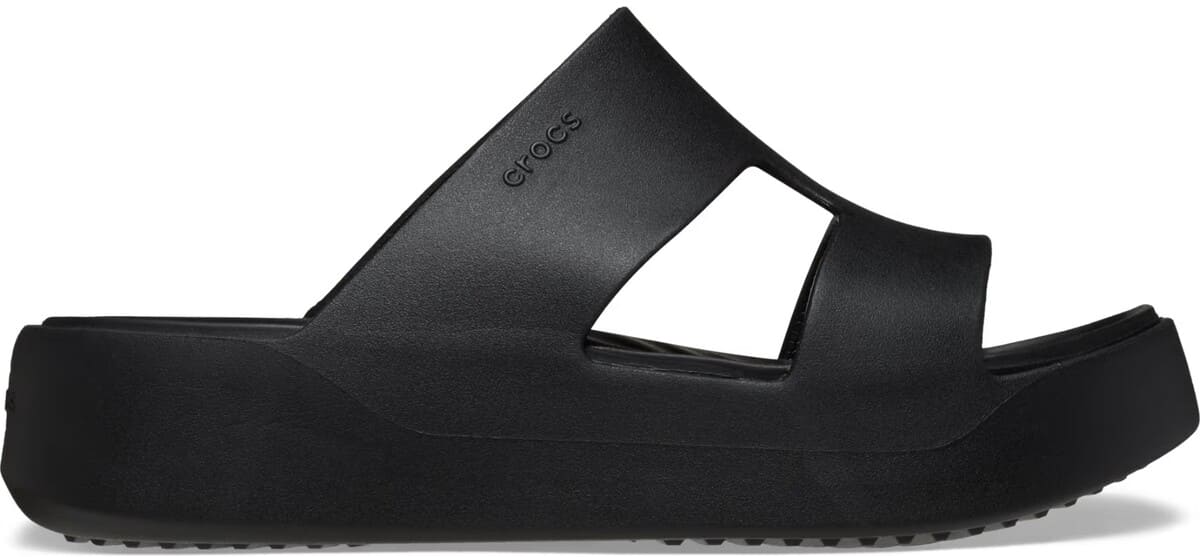 Crocs Getaway Platform H-Strap Sandals
To provide a comfortable and light feeling when walking, the Getaway Platform H-Strap sandals Crocs are ideal footwear. In particular, because they are ergonomically designed with high-quality, lightweight materials. This way, you can enjoy support and cushioning when walking in different environments.
The Getaway Platform H-Strap sandals from Crocs easily adapt to the natural movement of your feet. This way you will feel as if you were walking barefoot and without generating much effort. In addition, the design of this shoe can offer you a wide range of options to combine in a casual way.
Open sandals with a soft and flexible structure
This Crocs footwear is designed to guarantee comfort for your feet. Especially because they use Free Feel Technology for their production. Thanks to this, they have a soft and flexible structure that will allow you to walk comfortably anywhere.
The flexibility of open sandals allows them to adapt to the rhythm and shape of your feet. This way, you can have greater freedom of movement during your walks outside the home. At the same time, you will feel a sensation of floating on your feet which will help reduce fatigue.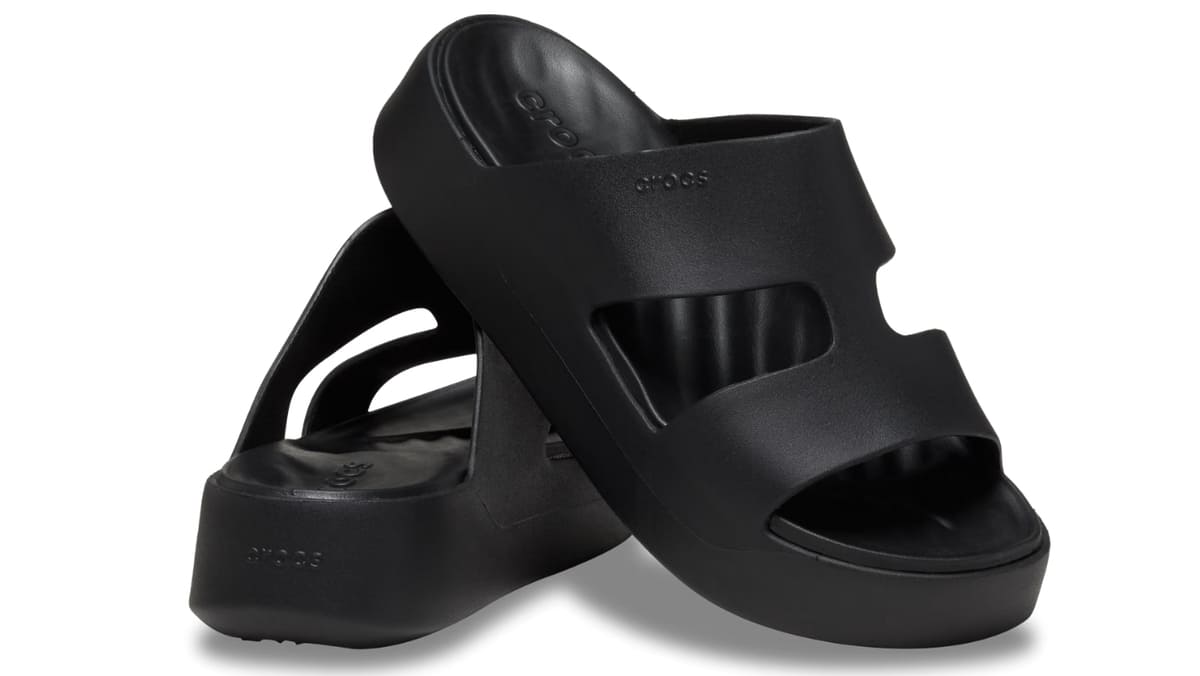 Minimalist design open sandals
Another of the most important qualities of these open Crocs sandals is the timeless style they have. They are sandals designed to always stay in trend, since they combine with all types of clothing. They have a clean construction and are available in classic colors such as black, brown and white.
As they are monochromatic shoes, you can add a touch of elegance to any outfit with these sandals. This also allows the shoe to adapt to different styles and occasions. You can use them anywhere without any problem, as long as you combine them appropriately.
Getaway Platform H-Strap Model details
They have an open structure that provides freshness and keeps your feet ventilated when walking.
They do not have any type of seams in their composition, which provides a cleaner and more durable aesthetic.
They are made with Croslite material for greater resistance to everyday use.
They are designed with a small 1.6-inch platform that allows you to walk with more stability.
They have a flexible structure that can easily adapt to different surfaces.
They have a slight elevation in the front to protect the fingers when walking.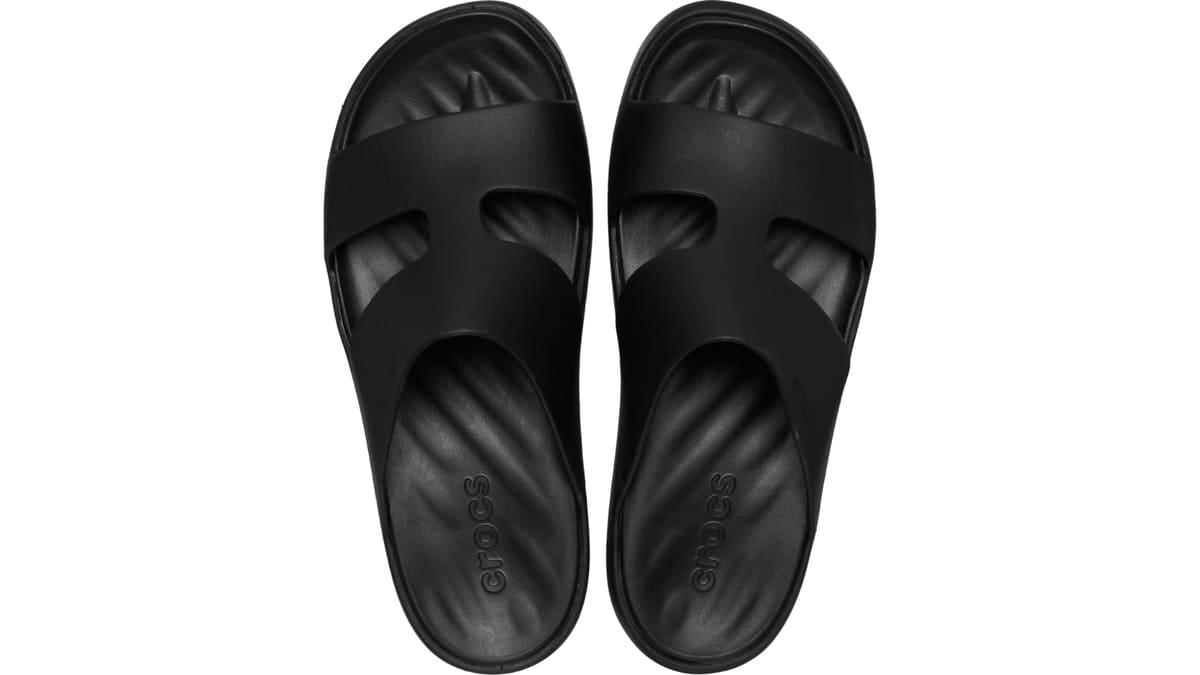 Getaway Platform H-Strap sandals at Crocs price
On the official Crocs website, you can purchase the Getaway Platform H-Strap sandals in a matter of minutes. You will only have to pay $44.99 or $11.25 in 4 monthly installments. The price of the footwear remains in any of its 3 colors and multiple sizes. However, you will have to pay an additional cost for shipping.