Go out and shine with Sephora bags, which have great prints that will turn heads wherever you go. These stunning travel bags are some of the most sought after in the United States, which is why they are on special offer for this season before Christmas.
For us at Look At The Square, making you feel special and beautiful is our priority and that's why we present this complete line of accessories. That will allow you to store your makeup case, creams, perfumes, among others. So go on a trip, without worrying about the Sephora collection bags.
Line of Sephora bags that will accompany you on any occasion
Here we leave you all the details to know and highlight these beautiful travel bags, where you can pack all your accessories and beauty supplies. So that you do not miss anything or have the chance to lose any object along the way, since all are protected inside these fashionable bags. Those features and details to mention along with the name of each bag are as follows:
Sephora City Makeup Bag
A handbag Sephora City Makeup Bag, which attracts your destination in various parts of the country. On its side, this beautiful makeup bag, is found only in white color with 3 different prints such as: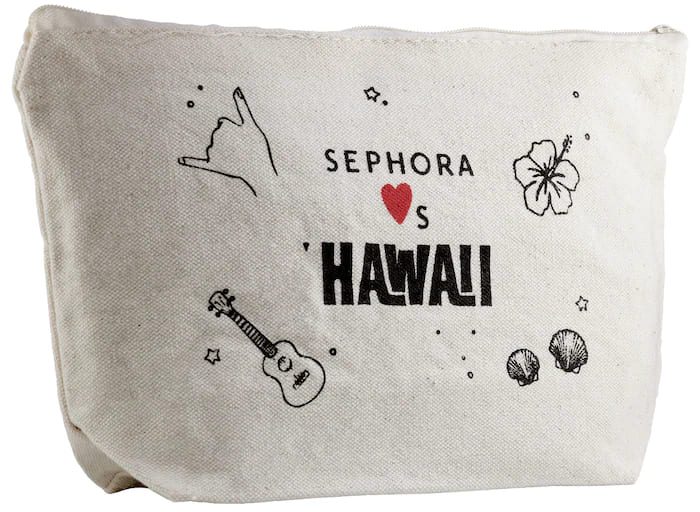 Las Vegas in black print, with playing cards, champagne and fireworks.
Washington DC, with bike rides, photography and the brand name in large.
Hawaii, with seashells, palm trees, cocktails and other details.
Each one of them has a cost of 9$, which you can pay in 4 easy installments of 2.25$. With free shipping to any part of the country, if you are an official registered of the store.
Pack It All Organizer
An organizer bag, Pack It All Organizer which allows you to carry multiple things inside its spaces adapted to your needs. It includes several pockets, which you can organize to your liking and convenience, as you see fit.
Its design is an elegant black color, which in turn can match your outfit, the color of the rest of your luggage and suitcases, among others. Its total cost is $45, which you can easily pay in 4 installments of $11.25 if you have a Klanar or afterpay account. It also includes free shipping to anywhere in the country if you are registered with Sephora.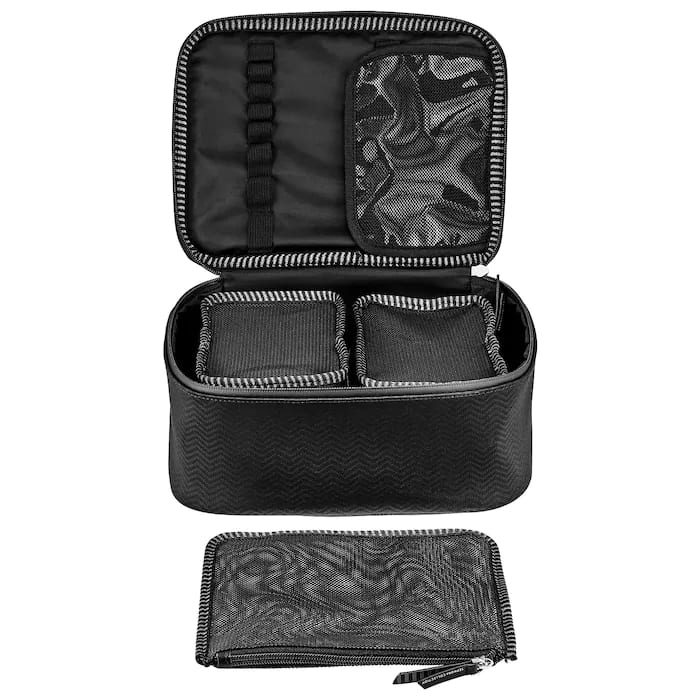 Professional Bag
This is a professional makeup bag with a large capacity. Since it includes 6 cases in the form of pockets and pouches, where you can organize your beauty and hygiene implements, as you see fit.
The same, has a predominant design in black color with plastic fabric finishes and various closures. Its total cost is the highest, among these bags being so that its price is about $ 125 but if you are a customer of Klanar or afterpay, you can pay in 4 installments of $ 31.25. Also with free shipping, no matter what your current location is.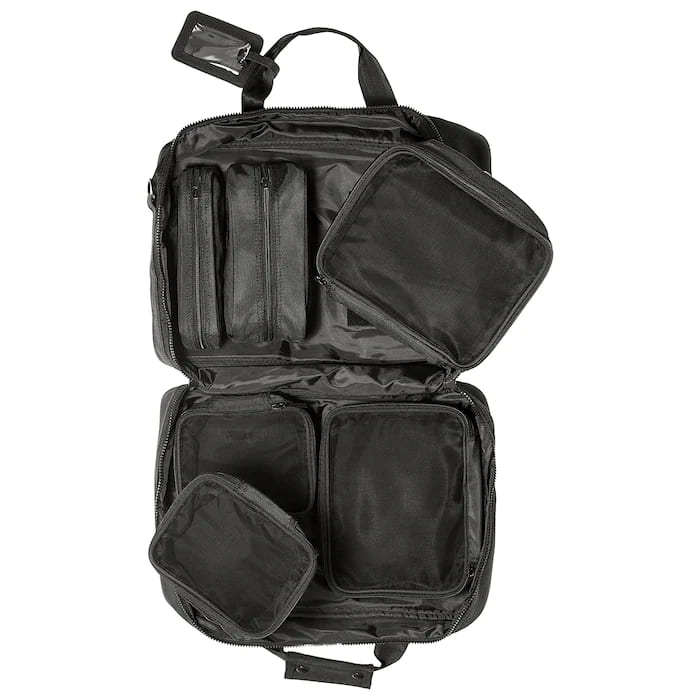 Hanging Makeup Organizer Bag
Finally Hanging Makeup Organizer Bag, this is a hanging makeup bag with multiple compartments. Made with vegan leather and multiple zippers.
It has a different style from the previous ones, since it predominates in a half-moon shape, something that makes it a beautiful and elegant bag to carry everywhere. Its color is black and it has its own handle, to carry it in your hand. Besides, it has silver designs such as the Sephora logo and the zippers, which shines new and shiny.
It costs $35 and can be paid in 4 installments of $8.75, only for Klanar or afterpay card customers. Like the previous ones, this bag includes free shipping nationwide, if you are a registered customer on Sephora's platform.