Not everything is training and sport at Adidas, the German store also takes into account the hours of rest and relaxation at home after an arduous day in the gym. The fashion experts at Look At The Square (LATSQ) found an option for your feet to rest, with a design very similar to Crocs' best-selling clogs.
With adaptability, comfort and durability, the Adilette Clogs arrive to sweep sales. If you want a comfortable sandal to be at home and that hugs your foot perfectly, this jewel can be kept at home no matter where you are in the United States. It is a must-have, which quickly displaces Nike or Skechers in terms of comfort and ergonomics.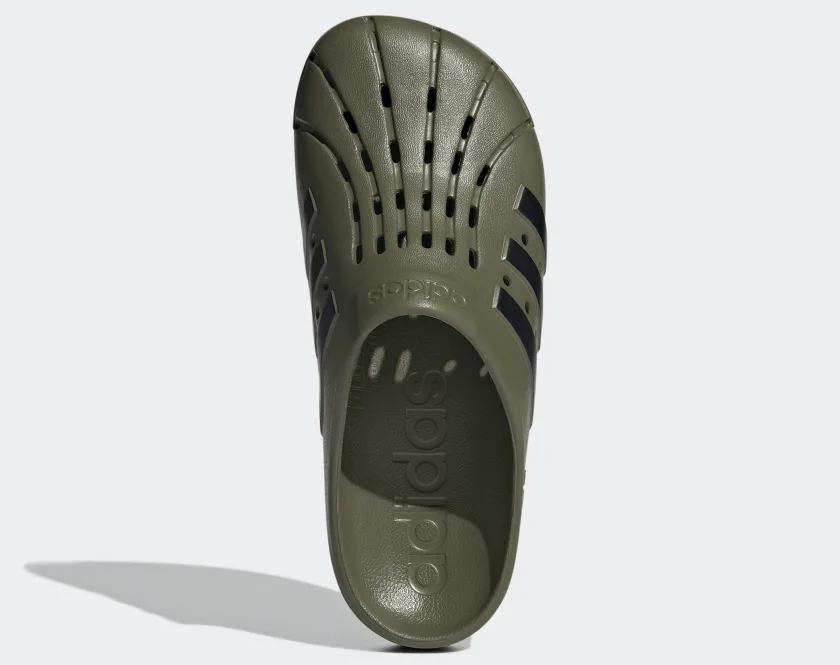 Adidas Adilette Clogs
To walk inside the house or go anywhere, clogs are the most functional shoes that exist. For this reason, Adidas seeks to please its users with the Adilette Clogs model.  These are sandals for men and women, which have an elegant and minimalist style. At first glance they look like Crocs, but their composition is different.
The Adidas Adilette Clogs model is quite simple to combine, since it looks good with different garments and colors. On the other hand, these keep your feet cool and offer balance when walking on any surface. Without a doubt, they are versatile sandals that you can use in all kinds of situations in which you find yourself.
Synthetic sole footwear
The construction of these clogs is one of the main qualities it possesses and stands out in the first instances. In particular, because they have a synthetic sole that offers good traction, balance and balance on any surface. In addition, it complements perfectly with the rest of the structure, to form high quality sandals.
On the other hand, it should also be mentioned that these sports-inspired clogs for every day are soft touch. In large part, because they have a synthetic instep and a construction without laces.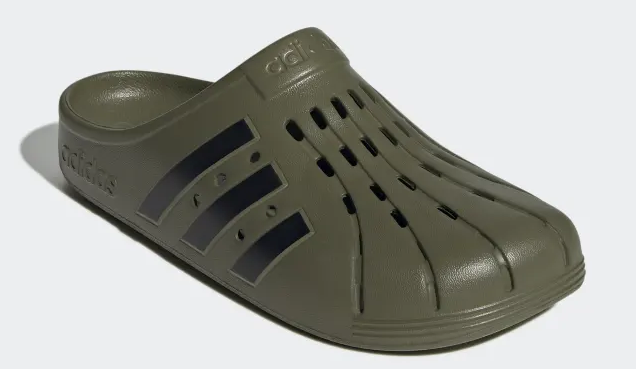 Equipped with contoured EVA template
Another of the main characteristics of these normal cut clogs is that they have a contoured EVA insole. This is quite soft and does not cause discomfort in the feet, even after using them for prolonged periods of time. Instead, they help with posture and reduce foot bumps when walking on the surface.
Undoubtedly, the insole of these sandals helps to walk with greater comfort and obtain a more efficient return of energy. Thanks to this, you can use this footwear in all kinds of situations, without any problem.
Tips to wear them
Ideally, you should use them in the way you feel most comfortable. Although, always looking to combine them.
You can use this model of sandals with or without socks, depending on the temperature in the environment.
These clogs look natural with shorts, skirts and pants of different types. Especially, those of sporty and casual style.
It is a shoe that combines well with flannels, sweaters and jackets, complementing your clothing in a subtle way.

Adidas Adilette Clogs price
Today, the Adidas Adilette Clogs model is available from the official website with a discounted price. Therefore, you can buy them for $40 when their original value is $50. In addition, you have the option to pay in installments in installments without interest through Afterpay, Affirm or Klarna. You can also buy them using PayPal.